Top 5 Online Time Clock for Furniture Store Options (In-Depth Post)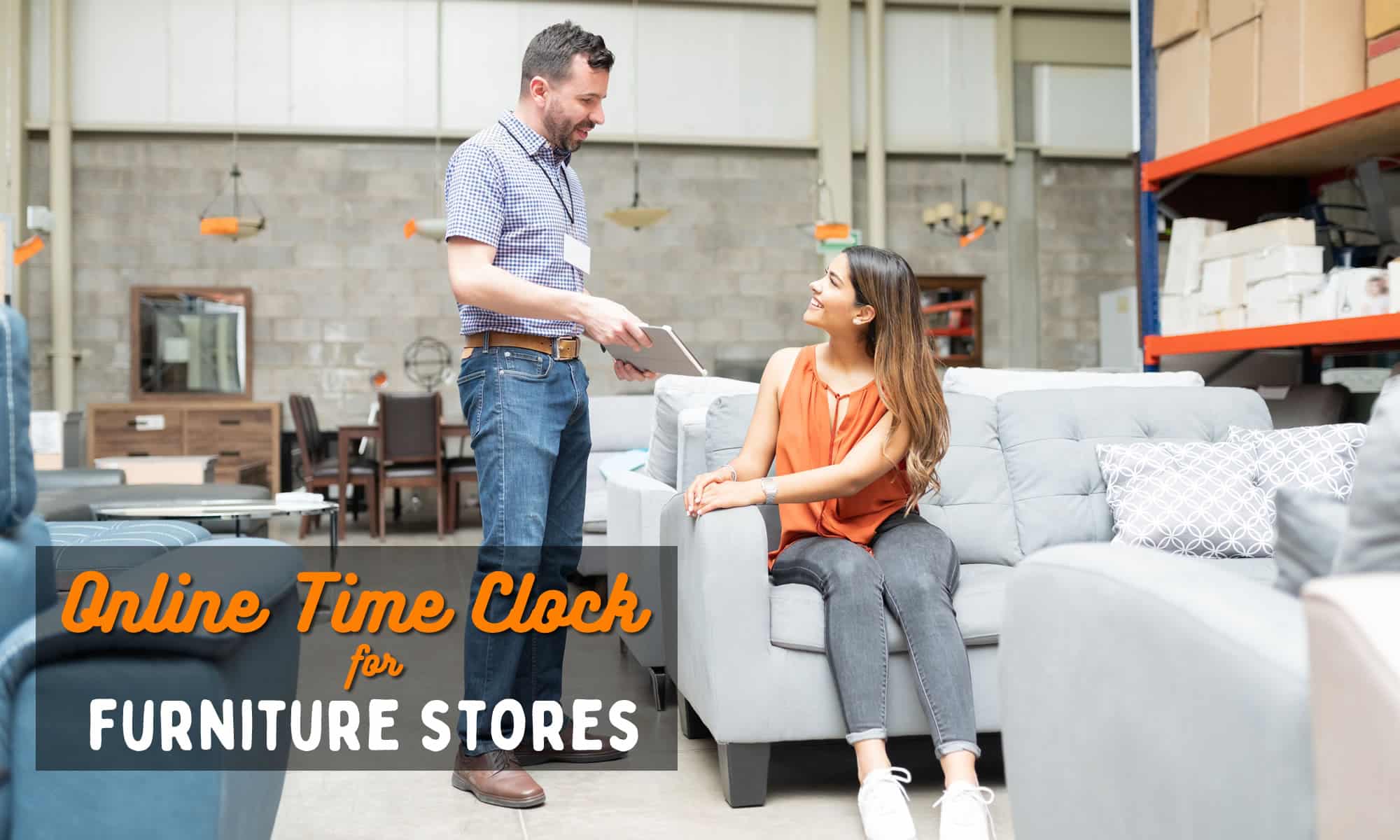 Furniture and home decor stores have quite a few tasks that employees have to keep up with around the clock–from in-store shelving to chatting up new arrivals and making sure living room, dining room, and home office displays are in order. The difficulty of managing the people entering your store while juggling their regular responsibilities (and watching time tick by on the wall clock) can lead to your employees working in a subpar manner.
Luckily, there's a solution that drastically improves how your employees manage their responsibilities: time tracking software. In this post, we're going to outline some of our favorite picks of time clock software for furniture store owners to use to improve employee productivity. Hopefully, by the end of this post, you'll have a time tracking option that works for your needs.
Online Time Clock for Furniture Store Options
When we first began to look into time tracking software, we were looking to find an option that justified replacing our manual methods of timekeeping (timesheets). While we were open to the idea of upgrading our time management system if we believed it would improve overall profitability, we were apprehensive about having to learn complicated software. In fact, we had three specific criteria we wanted to be met before we would make the swap to digital time tracking:
Design Simplicity. No matter how many functions software came with, we wanted to make sure that their inclusion didn't result in a program that was difficult for us to use or for our team members to learn. If a time tracker couldn't be started within just a few clicks, we wanted nothing to do with it.
Employee Accountability. Working with the above, any included features should be immediately useful when it came to ensuring that our employees were making the most of their time while on the clock. For furniture store owners, that means finding a time tracker that doesn't detract from your team members cleaning up coffee tables or setting up Christmas trees for seasonal changes.
Payroll Streamlining. Lastly, we wanted to make sure that any time clock we used would help us streamline the payroll process, which is normally costly, tedious, and yet extremely important to ensure that employees are paid accurately and in a timely manner.
Unfortunately, we weren't able to find a software option that fit all these requirements–so we set out to develop our own.
Fast forward to today, with Buddy Punch empowering business owners with features such as Drag & Drop Scheduling, Job Codes, Shift Trades & Covers, Managers Delegation, Notifications, PTO Management, Customizable Reports, Built-In Payroll, and more.
Next, let's dive into each of these features to demonstrate how exactly they'd be useful to furniture store owners.
Note: If you'd rather skip our explanations and try out Buddy Punch yourself, you can access our 14-day free trial by clicking here.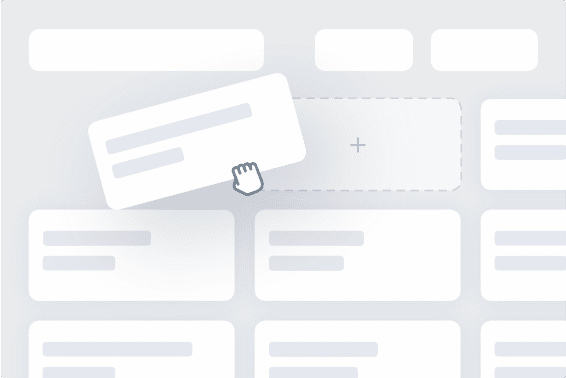 Buddy Punch makes it easy for you to schedule your employees. Simply create a shift by clicking on an empty cell in Buddy Punch's interface, then drag and drop it as desired until you've constructed your ideal schedule. If you need to edit any of the shifts you can just click on them, and when you publish the completed schedule, all relevant employees will be notified.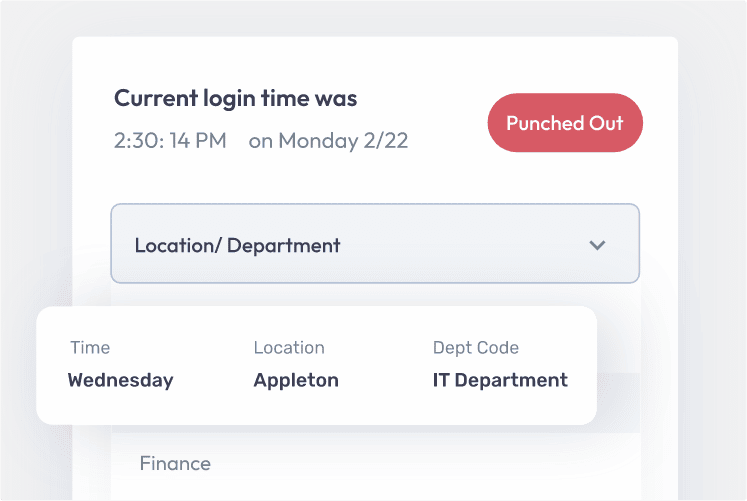 The Job Codes feature lets you get a greater degree of transparency in the workplace. This feature lets you create a custom code for different tasks around your business (organizing comforter sets, setting up wall art and wall decor, making sure cookware is in stock, etc.) that your employees will be able to clock in to and swap between while on the job. Then, when you check your employees' time cards, you'll see a complete breakdown of how they spent their time.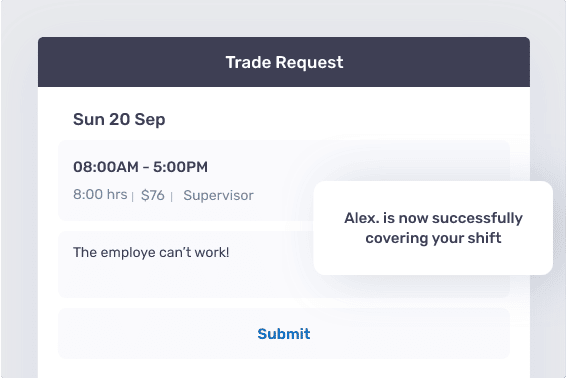 The Shift Trades & Covers feature is another option that helps take the pressure off scheduling your employees. With Shift Trades, your administrators and employees (with appropriate permissions) can initiate a shift trade to trade shifts with another employee. With the Covers features, an employee can volunteer to take over a shift that another employee is suddenly unable to work.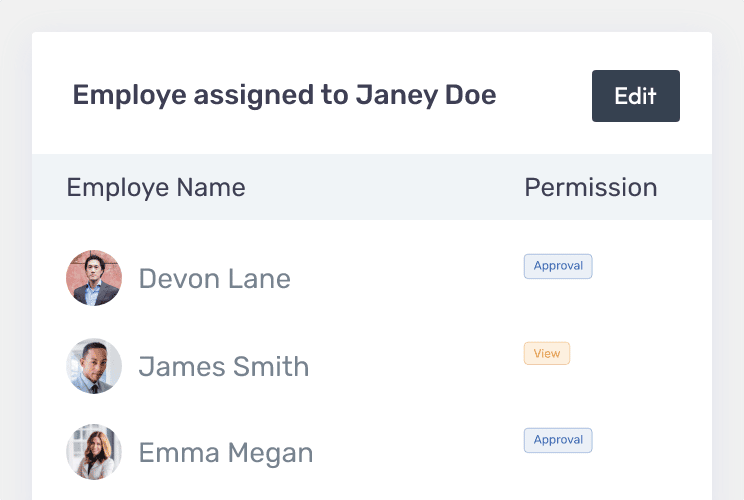 The managers delegation option allows you to promote an employee to manager status in Buddy Punch which grants them "View" or "Approval" status over the employees you assign to them.
With View powers, they'll be able to see what employees have on their time cards ("Spent 30 minutes giving out coupons in-store," "saw to the supply truck making a same-day delivery," etc.)
With Approval status, they'll also be able to edit timecards. If Jennifer didn't really spend an hour rearranging the sofas and loveseats, your manager can correct the record before you have to.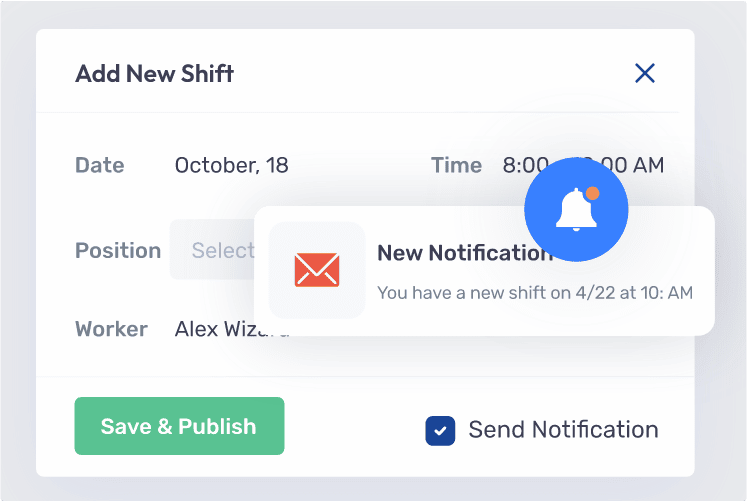 The Notifications feature allows you and your employees to stay in the know when it comes to the workplace. Buddy Punch sends notifications for things such as punch change emails, time card approval status changes, PTO changes, and more. In a way, this feature helps your team members focus on other aspects of your business (checking order status, making sure to offer gift cards and warranties, etc.) because they know that if they aren't being notified, there's nothing else for them to focus their attention on.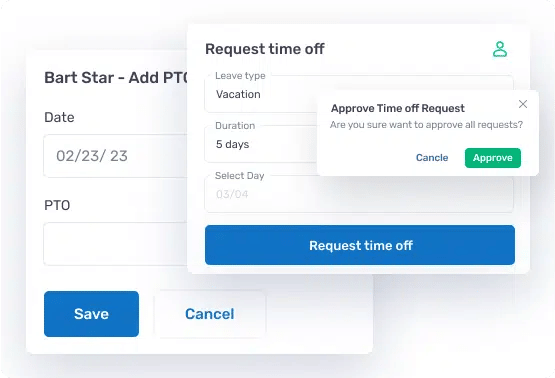 Buddy Punch lets you overhaul your PTO management by allowing you to create custom PTO types at will (in addition to having the most common types of PTO, such as Holiday and Sick leave, already built into the software).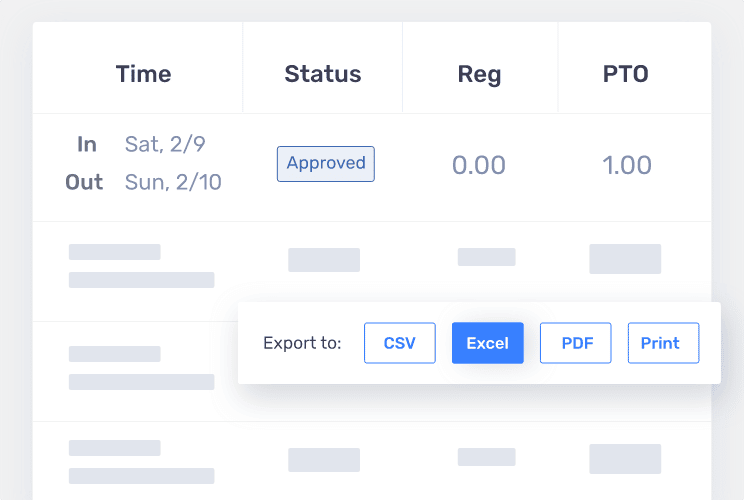 Buddy Punch offers several different customizable reports that can be generated on demand to fit your various furniture store needs. From PTO Summaries to Employee Detail breakdowns and more, you can generate these logs as Excel CSVs or Adobe PDFs.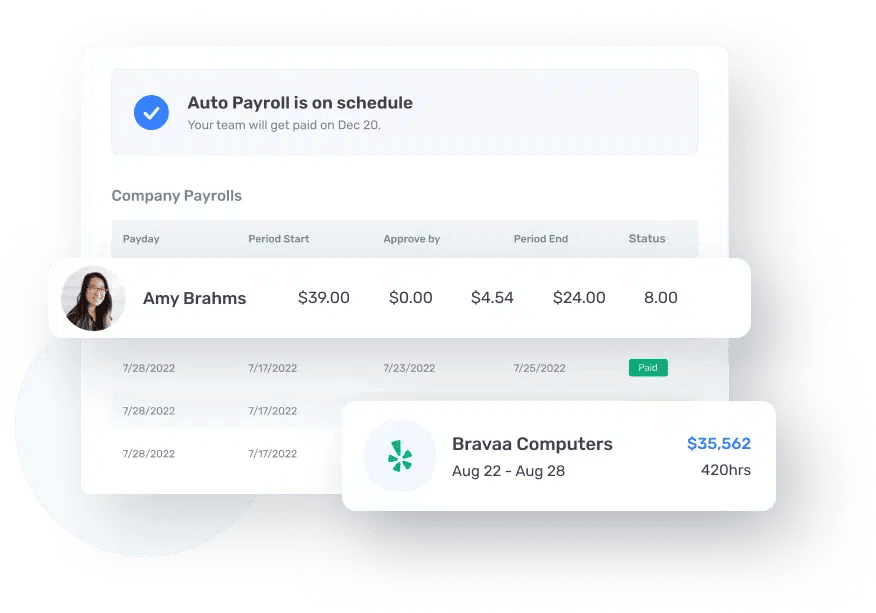 One last feature we want to highlight is Buddy Punch's innate Payroll System, which you can purchase as an add-on to any of Buddy Punch's paid plans. With this fully integrated feature, you can have your every payroll need met:
– Easy manage your payroll with automatic tax filings and payments.
– Gain accurate and in-depth data with Buddy Punch Payroll
– Save time, reduce error, and run payroll in just a few steps.
Click here to read on and learn more about why this feature is worth the price.

Buddy Punch Offers More to Furniture Store Owners
It's important to note that so far, we've only highlighted a select few features that Buddy Punch has. Buddy Punch is ultimately what you make of it–so consider the value you'd personally get out of other options such as:

Buddy Punch also has out-of-app benefits to consider: our help doc center contains useful articles on how to best utilize Buddy Punch as well as FAQ answers, our blog section is consistently updated with new information on how to best manage your team members, and we're always available via live chat to answer questions.
Buddy Punch is available on any device with an internet connection, including smartphones, tablets, and desktops. You can book a one-on-one personalized demo here.
Buddy Punch's Online Reviews
As of this post's writing date, Buddy Punch has 4.8 out of 5 stars and 740 reviews on Capterra.

Below, we'll list just a few reviews that speak to Buddy Punch's impact on employee management. (Click here to explore the full list of reviews.)
"Best solution to time tracking for our hourly employees, and it keeps me updated when someone forgets to clock out. Also, it allows my employees to make changes if needed, which I can review and approve."

Click here to read the full review.
"Buddy Punch has streamlined the clock-in/clock-out system for the firm I work for. Previous employers used different systems for timekeeping and they always seemed to cause more of an issue at the end of the month when billing and payroll would hit."

Click here to read the full review.
"What used to take over an hour, takes roughly 20 minutes. Another major perk for our catering department is having the ability to require GPS location for login when employees begin and end off-site. This feature has made labor tracking more accurate and dependable, as we no longer have to rely on the site manager to send email updates about employee punches"

Click here to read the full review.
"The Customer Support team is super responsive, thorough, and effective. Their support software allows for much quicker response times than you could get on the phone. Their team is knowledgeable about my organization and the way that we use the platform – I have received many helpful suggestions to how we can best leverage the BuddyPunch platform in our sometimes complicated organizational structure."

Click here to read the full review.
As these reviewers noted, Buddy Punch streamlines operations, is easy to use, and comes with a helpful customer support team.

Try Buddy Punch for Free
If you feel that Buddy Punch might be the right fit for your furniture store, sign up for a 14-day free trial. You can also book a one-on-one demo, or view a pre-recorded demo video.
Findmyshift is an employee scheduling software with simple features such as:
Findmyshift has 751 reviews and 4.6 out of 5 stars on Capterra as of this post's writing.
"It achieves what I was trying to do in a very clunky spreadsheet or database. It gives us reports that help us make sure we are meeting minimum and maximum shift durations, and our total weekly hours. No other scheduling software addressed our needs in this way. Support are fantastic."

(Click here to read the full review).
eBillity is a time tracking software for payroll, billing, and productivity. Some of its features include (but are not limited to):
At the time of writing, eBillity has a total of 2,539 reviews on Capterra (see here), with an average of 4.4 out of 5 stars.
"Time Tracker is indeed one of the smartest tools for timekeeping and saving. It is such a fast and easy to use App. It did help researchers and employees in various sites keep track of the time they are taking to complete research-related tasks, specifically when engaged with one-on-one research participants. It thus helped us define and allocate research targets more appropriately."

Click here to read the full review.
Here are just a few of its key features and functionality:
As of this writing, 7Shifts has a total of 888 reviews and 4.7 out of 5 stars on Capterra.

"I absolutely adore 7Shifts. To start off with a HUGE bonus, they have a free app for employees, so that already helps get this software in the pockets of those you're reaching."

Click here to read the full review.
Some of its key features include:
At the time of writing, Paymo has a total of 424 reviews on Capterra with an average of 4.7 out of 5 stars.
"First of all, Paymo is easy to begin to use. I need to keep a record of the time and tasks I execute in the projects I work, but also I need to invoice my clients. Some invoice should be sent recurring, so I needed that feature. Also, I found that Paymo have an API to import my current clients and projects."

Click here to read the full review.
Choosing The Best Online Time Clock for Furniture Store
Now that we've managed to narrow down the total options, we recommend you take a close look at the features offered by each software to decide which one works best for you.
If you're a fan of organization styles like Gantt Charts or Kanban Boards, you might like Paymo. If you have a forgetful staff, you might like the reminders and notifications that are built into Findmyshift.
Otherwise, if all you're looking for is an effective time tracking software with useful features, an intuitive design, and a helpful customer support team, you really can't go wrong with Buddy Punch.
Try Buddy Punch for Free
If you feel that Buddy Punch could be the right fit for your furniture store, sign up for a 14-day free trial. You can also book a one-on-one demo, or view a pre-recorded demo video.

You May Also Like…