3 Best Face Recognition Time Clock Apps (An In-Depth Look)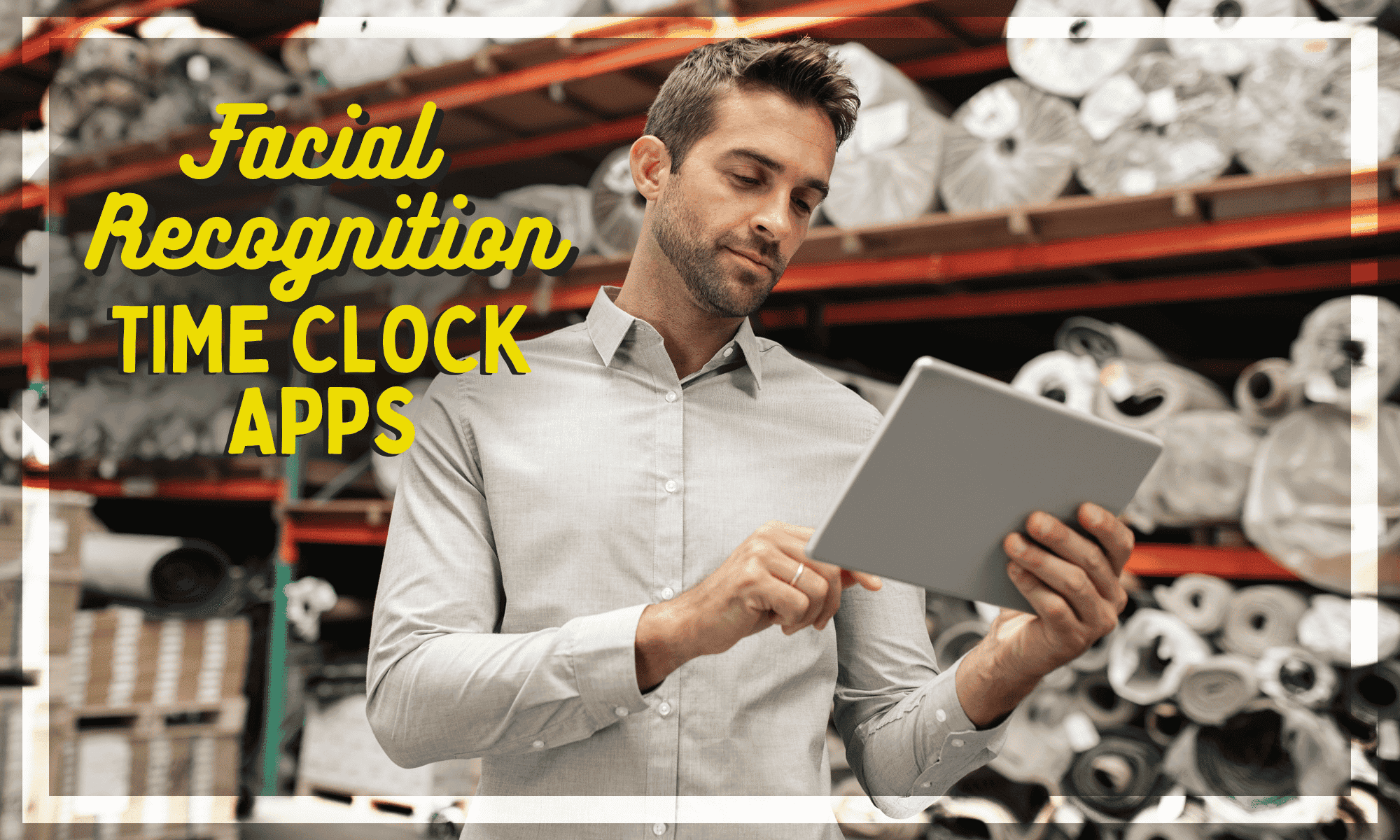 In this article, we'll start by discussing how Buddy Punch (our employee attendance tracking app with a built-in face recognition system) works, and how you can use it to increase employee accountability in real-time.
Then, to help you make a choice of attendance management systems, we'll list two other apps that allow employees to punch in and out via facial recognition software. This will allow you to make an informed decision of which time attendance app you'd like to implement into your workplace for the best results.
Best Facial Recognition Time Clock Apps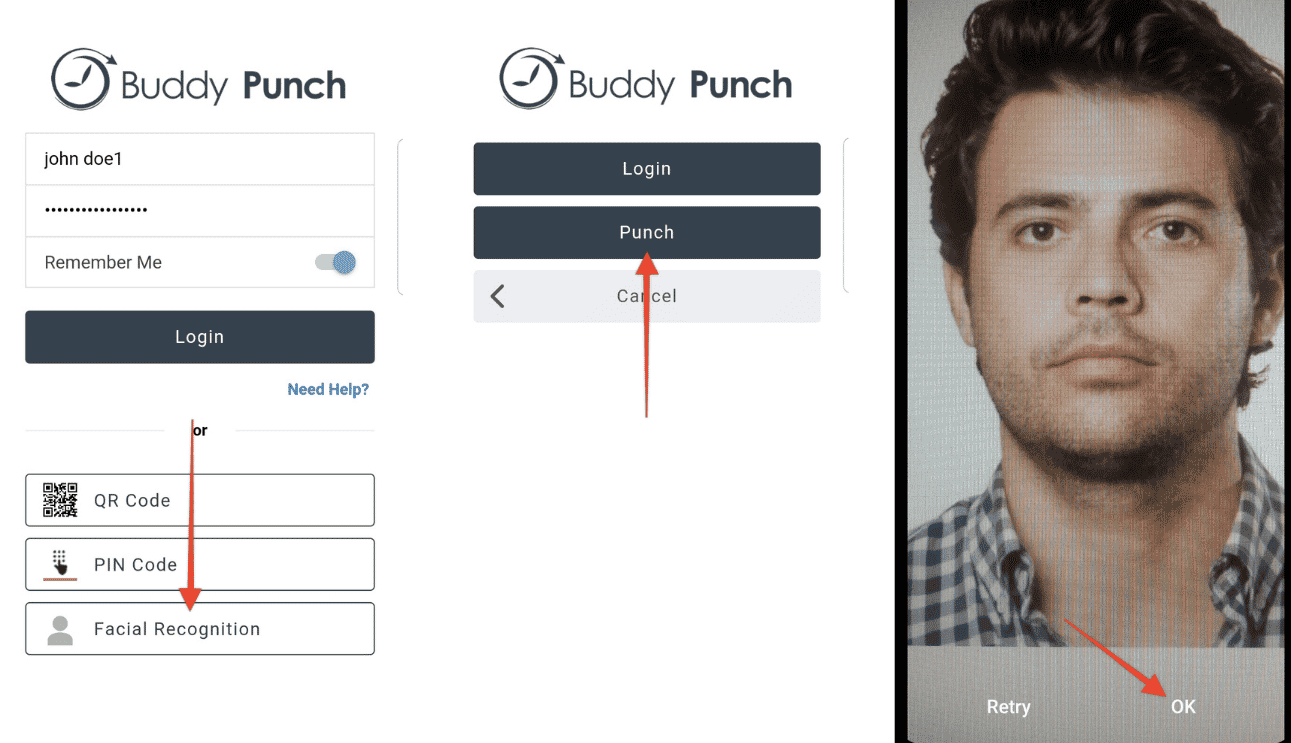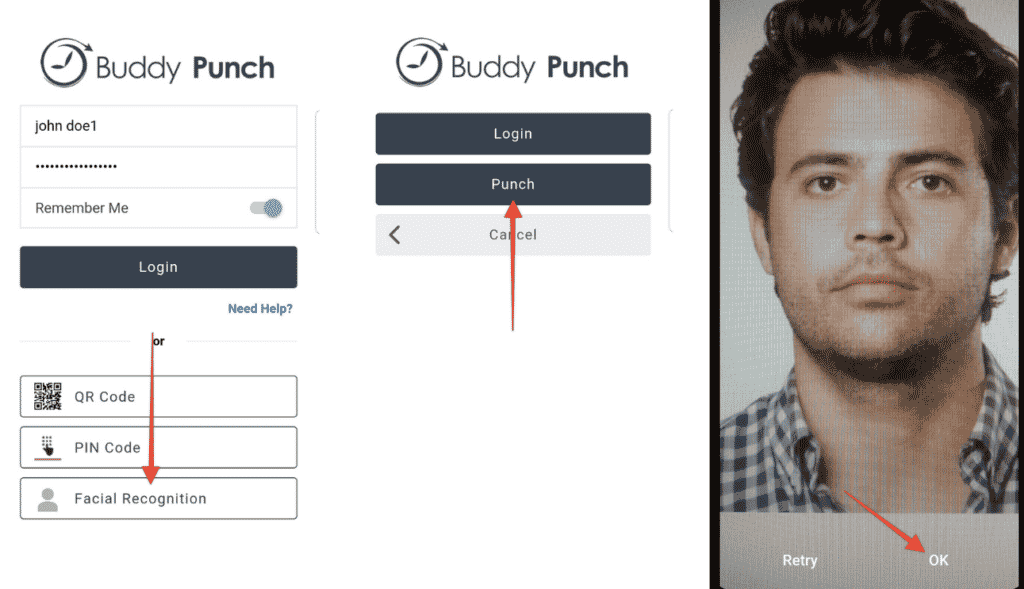 Buddy Punch is a time clock system with features intending to increase employee accountability and improve the accuracy of attendance records. We achieve this through a variety of methods including using biometric systems to ensure that time theft is kept to a minimum.
While we'll only focus on Face Recognition Technology in this article, we also offer:
Geofencing: Limits where employees can check in to a specific location.
IP Address Locking: Limits punches to a specific device or Wi-Fi network.
Photos on Punch: Employees take a selfie photo each time they punch in or out, to be compared to existing photos with biometric technology for authentication.
And more.
Beyond employee accountability, we offer a plethora of features that (1) save you hours on payroll processing via API, and (2) streamline the scheduling process. If you'd like to learn more, see our full list of features here. 
With that context, let's dive into how our Face Recognition Attendance System works and touch on some FAQs with the technology.  
Buddy Punch's Biometric Facial Recognition Feature: What Is It and How Does It Work?
What is a facial recognition attendance system? 
With Facial Recognition Punching, employees can clock in/out by showing their facial features to a smartphone (iPhone or Android), iPad, or a webcam on their computer. This cutting-edge, contactless feature is an automatic access control system for employers, who can count on touchless face detection to ensure that no time theft is occurring during work hours.
If the face attendance system doesn't think the face is a match for the image on file, employees will be presented with an error notification and asked to try again.
Why choose face recognition over other methods?
While facial recognition is a popular biometric method, it's important to note it's far from the only one. Other biometric time clock options include fingerprint time clocks, voice recognition time clock, palm time clocks, RFID card time clocks and more.
Some time clock systems include two or more of these functions, such as the Lathem fingerprint & Badge scanning LCD screen, the uAttend touchscreen with fingerprint scanning, or the FILFEEL TCP/IP Face Recognition & RFID Badge Attendance machine.
One thing that facial recognition has over all of these is that it's more hygienic, which has become a big point of concern since the pandemic. Another thing is that facial recognition allows face data and facial images to be saved as an algorithm that, depending on the tool you're using, might include anti-spoofing measures built-in to ensure accuracy. Furthermore, there's very little hassle on the employees side when using these tools.
But the main thing that facial recognition has is that it's a feature not limited to physical devices. The fact that software apps can include face recognition options means you're not bound to physical devices – with their warranties, their batteries or need to be connected to internet or ethernet cables, their capacity to be broken or gamed.
On the whole, facial recognition is a modern solution for a modern landscape.
How does Buddy Punch's facial recognition work?
The first step is to set a profile picture for each employee. You can do so with ease via the Buddy Punch dashboard.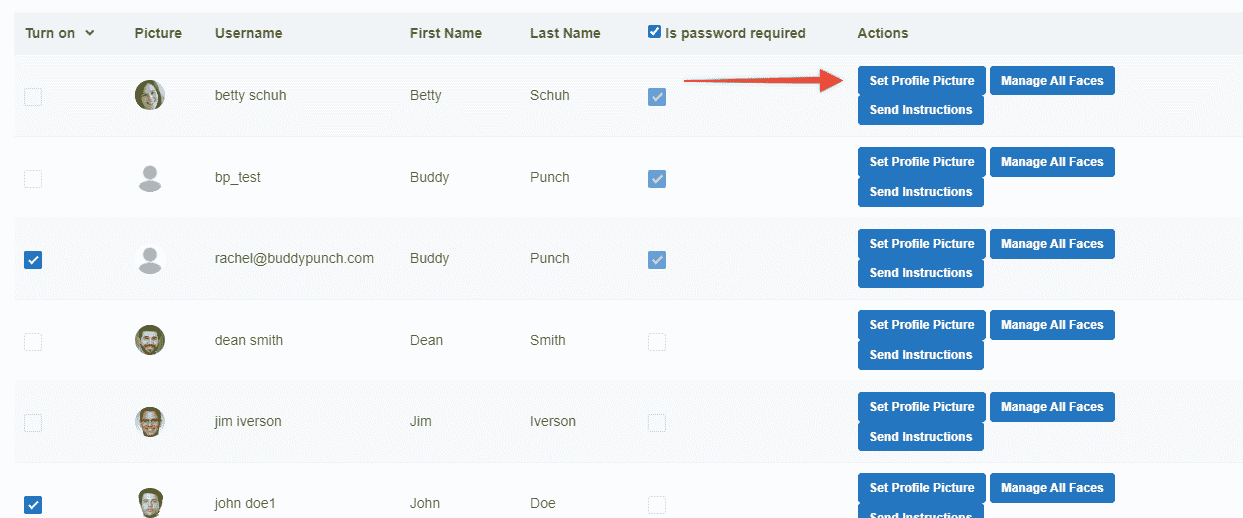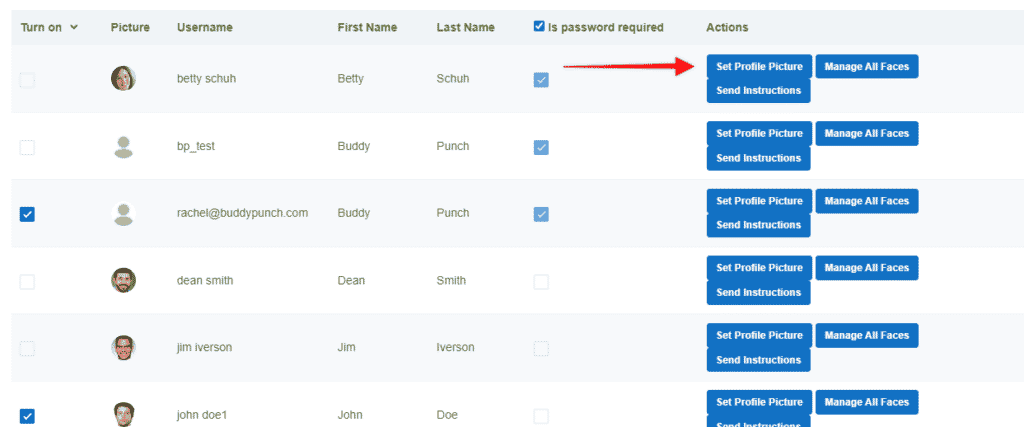 There are three options to set a profile picture:
Option 1: Upload a picture that's already saved on your device.
Option 2: Capture an image via a live webcam.
Option 3: Add a profile picture directly from the employee's profile.
Options 1 and 2 are pictured below: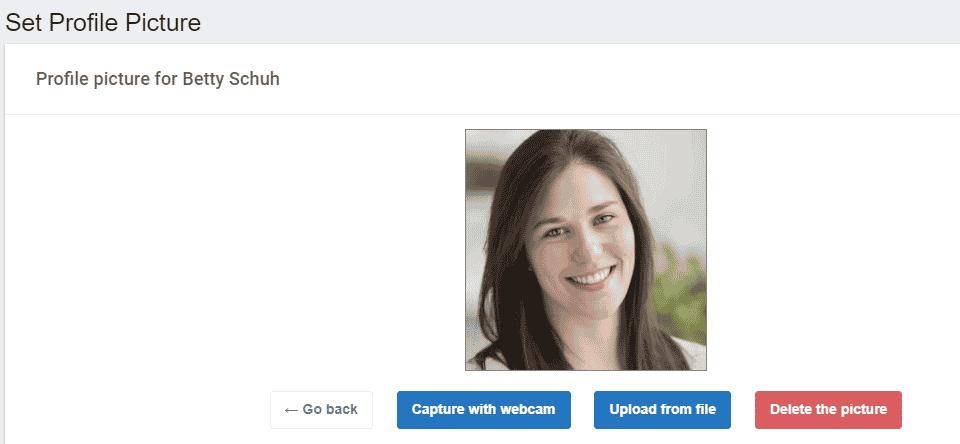 Option 3 is pictured below: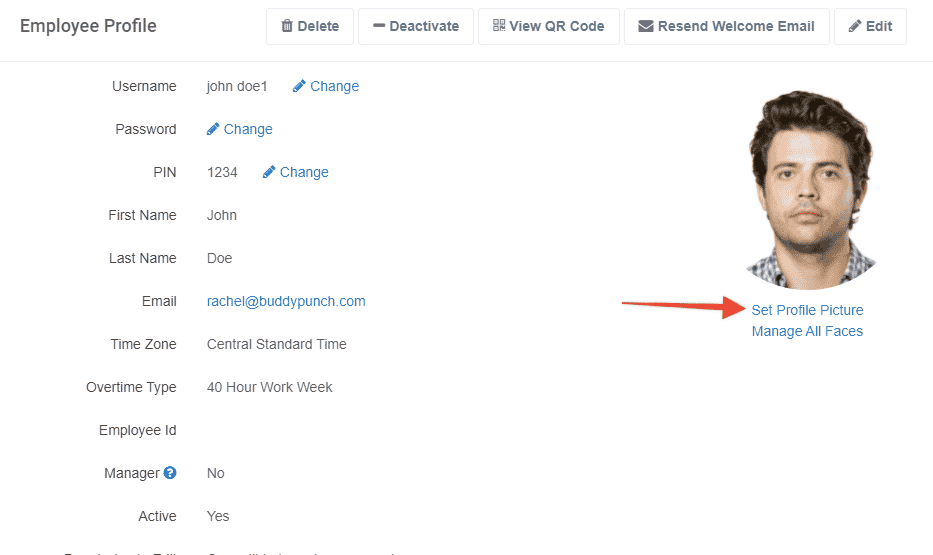 If you'd like to opt for the third option (adding a profile picture directly from the employee's profile), then we advise asking your employees to set up a profile picture using the step-by-step instructions in this article.
Important Tips for Choosing a Facial Recognition Picture
We recently published a help doc article with four useful tips on choosing a picture for our Facial Recognition feature. These tips include:
The employee's face should take up a sizable, central portion of the frame, like a picture for a typical ID card.
The employee should have a neutral facial expression.
If possible, there should be a light source in front of the employee. (A shadow across the face minimizes the effectiveness of facial recognition technology.)
While the background doesn't have to be a certain color (e.g., white or black), there should be a clear distinction between the employee's face and the background.
In that article, we shared an example photo that fits the above four guidelines: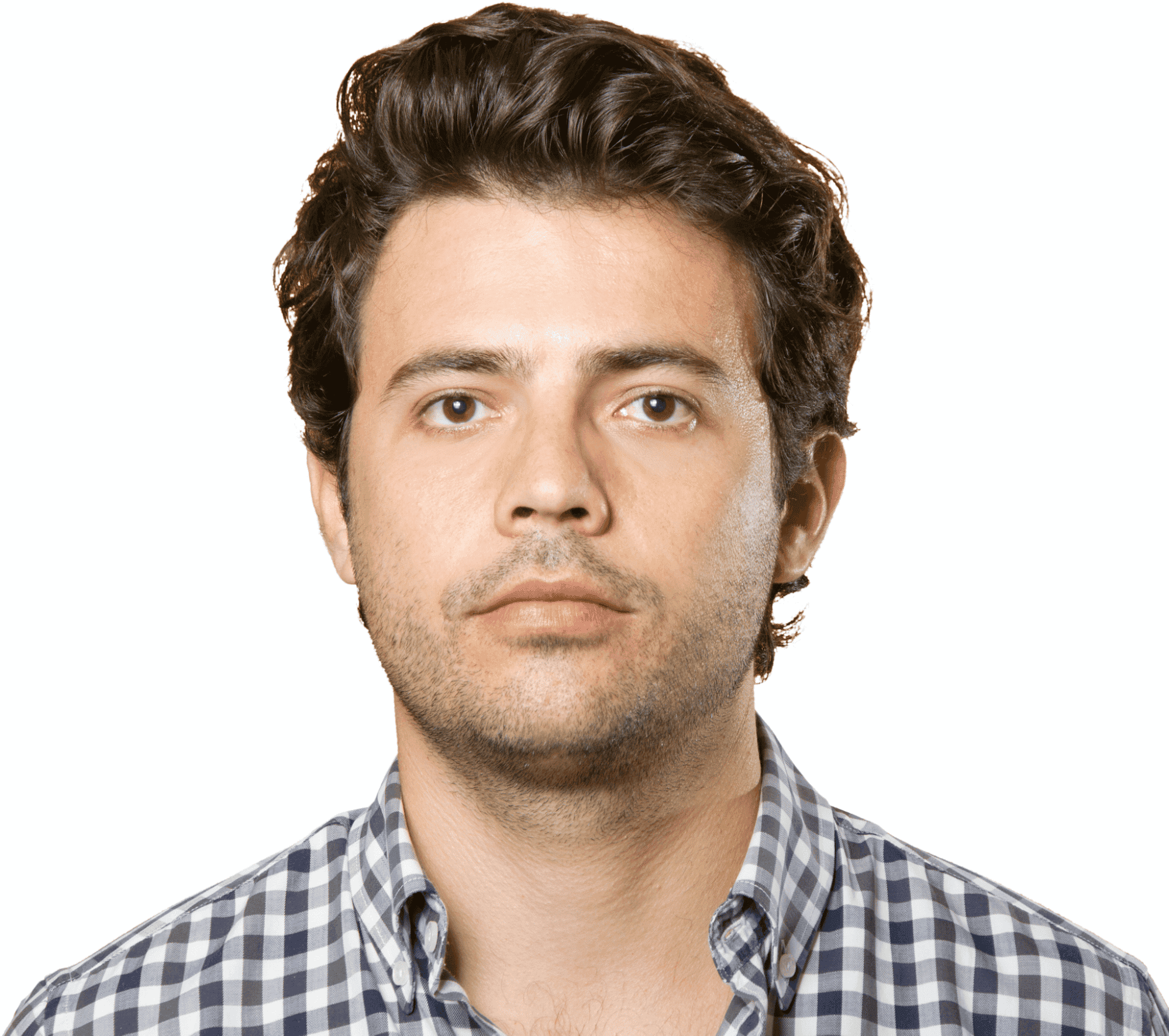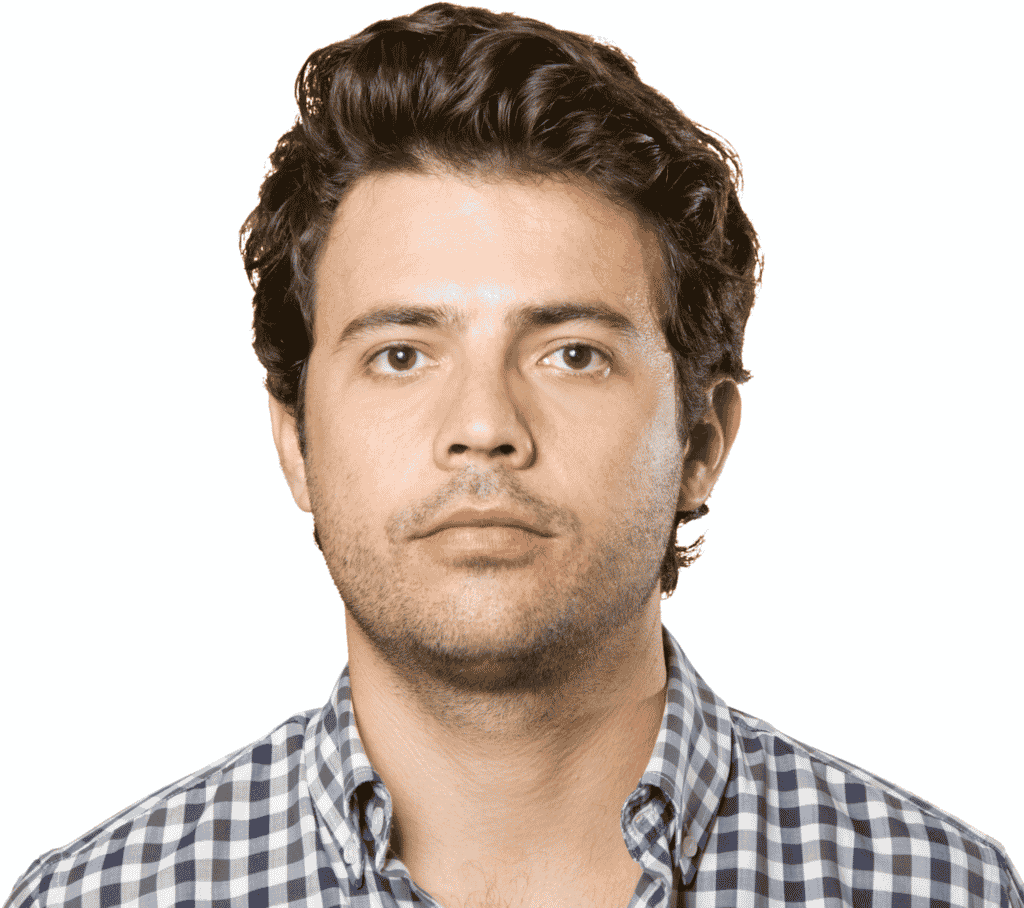 Note that this is one of many useful help doc articles on our site. View the full list here, and easily navigate it by using the search bar and typing the relevant term (e.g., "facial recognition").
In addition, you can always reach out to us via live chat with any questions. We have a median first response time of 54 seconds during business hours. This is not a given, and as one of our customers mentioned as part of their review, "Some companies have no chat or phone number, and you wait days to hear back from an email."
We do not outsource customer support to an outside organization. Anyone you'll chat with is an employee that's been trained in-house, has deep knowledge of the product, and can thoroughly answer your questions. As one of our customers mentioned as part of their review, "The area I am most impressed with is with their support — they respond quickly, accurately, and offer real solutions."
Buddy Punch's Online Reviews
As of this writing, Buddy Punch has 4.8 out of 5 stars and 814 reviews on Capterra (a popular software review site – which shows how we stack up against other face recognition attendance software).

Below is a small sampling of our reviews on Capterra:
"I love the facial recognition feature and other features that are offered to ensure that your staff is on the job site in order to sign in. I like how easy the PTO requesting is for the staff and for admin to approve. It's a little bit of work trying to get all of the PTO hours in for all employees, especially if they work different hours and have different PTO hours, but the team at Buddy Punch are always available to help with questions. That is one of the things I think are most important- the great customer service. The accessibility to actual people who can help is valuable."

Click here to read the full review.
"The facial recognition feature really adds a lot of security to the easy-to-use app. Quick and easy set up for mobile phones."

Click here to read the full review.
"I found Buddy Punch was easy to use and very well done. I found the software very easy to work in and love the facial recognition feature."

Click here to read the full review.
"We signed up for the trial period, and our employees were impressed immediately. They were able to start… immediately with zero training or assistance, which was a priority for us. The system is also very easy to use from an administrator end."

Click here to read the full review.
"Minimal training for end users (employees or managers). The back end (admin) features are just as simple and intuitive. We wanted a product that was simple to use, cost friendly and allowed us to customize — all of these areas were met. Very impressed!"

Click here to read the full review.
Click here to see all of our Buddy Punch reviews on Capterra.
Interested in Learning More?
Watch our demo video above, then visit our site to Sign up for a free trial or Request a one-on-one demo call.
Timeero's features include, but are not limited to:
It's a great face recognitiontime clock software, and it currently has 4.4 out of 5 stars and 63 reviews on Capterra.
"I like how it saves me from clocking in my employees hours. Before, employees would text me hours and I would put it in an Excel sheet. Now I have Timeero. Super awesome tool!"

Click here to read the full review.
ClockShark's features include, but are not limited to:
It's one of the best face recognitiontime clock apps, and it currently has 4.7 out of 5 stars and 1673 reviews on Capterra.
"We moved from a complicated spreadsheet and paper timesheets to this system and it has been a fantastic overhaul. We are saving time and coordination efforts already just by using the clock in / out feature. Here this week we will be moving forward with the scheduling feature as well."

Click here to read the full review.
Interested in Trying Out Buddy Punch?
Watch our demo video above, and visit our site to:
You May Also Like: