5 Best Automated Time Trackers for Managing Employees (In-Depth Post)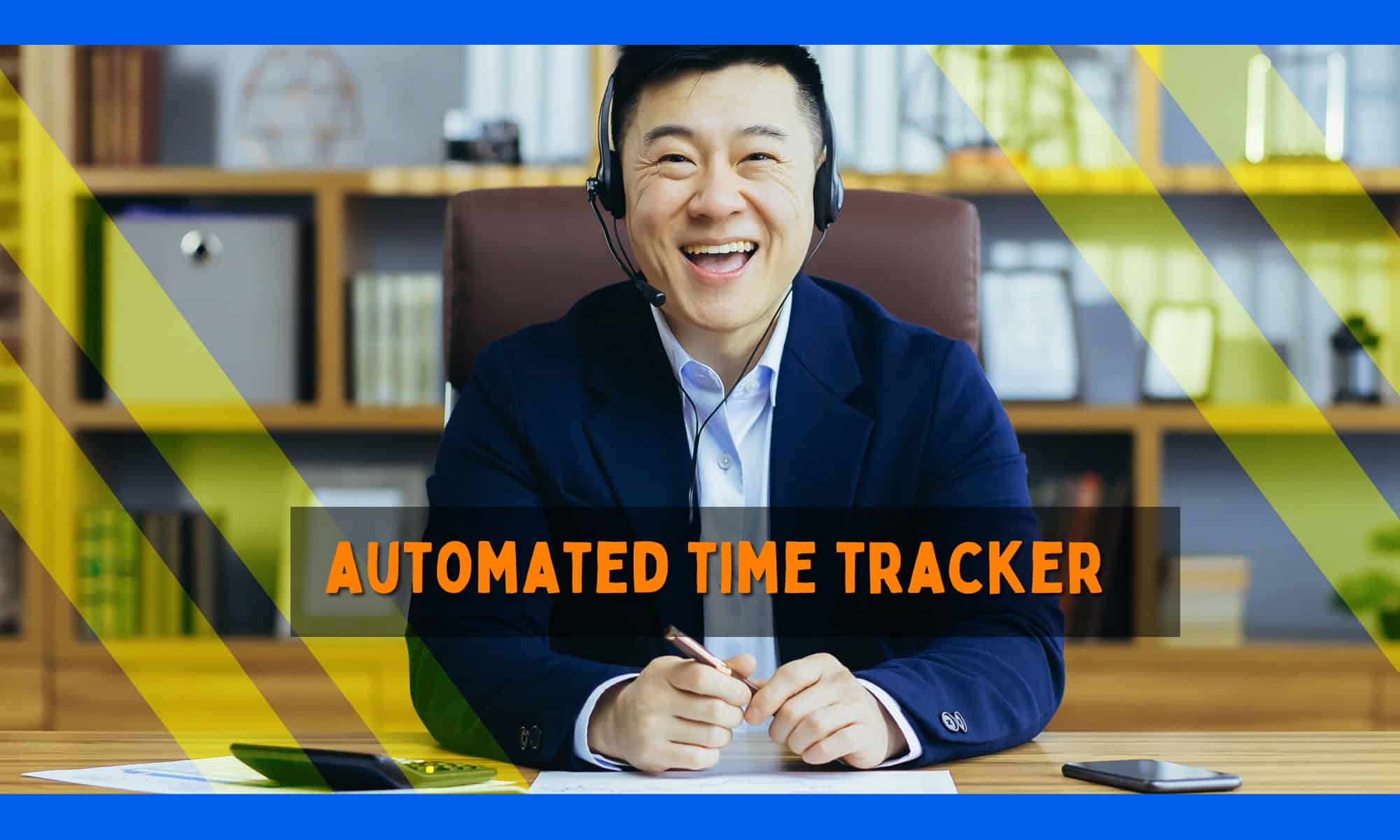 For most business owners, the benefits of implementing an automatic time tracking software into their company are obvious: employees will be unable to get away with time theft, it's less of a hassle to ensure that team members are being productive while on the clock, and time tracking tools provide transparency to nebulous aspects of business management (such as job costs and project profitability).
However, there are downsides to choosing the wrong employee monitoring app – ones that can, ironically, set your business back. If a tool is too complicated for your employees to make use of, too invasive for them to feel comfortable working with, or too lacking in features that work to track team members in the modern landscape, you're not going to see much benefit in using them.
All of this equates to a delicate balance that must be reached when it comes to choosing an automatic time tracking app. Our goal is to narrow that search down by highlighting the 5 most effective automated time trackers of 2022. Hopefully, with this list, you'll find the best time tracker for your business.
Automated Time Tracker Options
When we set out to create an automatic time monitoring software, we were initially worried about how we would balance adding powerful features against keeping the software simple and intuitive for anyone to use. We wanted to make sure our tracking system was usable by anyone, regardless of how tech-savvy they were, and we also wanted most of its features to work relatively the same across multiple devices (Desktops, Smartphones, Tablets, etc.)
We realized we needed to focus on three core tenets of design to achieve this goal:
Improve Employee Accountability – Any features we added needed to have tangible benefits for business owners looking to exercise greater control over their workforce. We settled on features such as GPS Tracking, Job Codes, Geofencing, and Customizable Reports to make sure business owners were empowered when it came to time entry data.
Maintain Design Simplicity – We wanted to have several features that would either be barely visible on the employees' side or make their usage of Buddy Punch overall simpler. To that end, we created features such as Single Sign On (SSO), Automatic Breaks, and Punch Rounding.
Streamline Business Operations – If we were going to be better than manual time keeping methods, it wouldn't be enough to bring new features. We wanted to also improve how business owners were currently operating with features such as Notifications and Payroll Integrations.
Next, we're going to dive into the specifics of each of these aforementioned features to make it clearer how they can have a positive impact on your business operations. These functions (and more) are available for usage on all devices, since Buddy Punch functions as both a web app or a desktop app, and is available on Android and iOS phones.
Note: If you'd rather get hands-on experience with Buddy Punch, you're welcome to sign up for a 14-day free trial.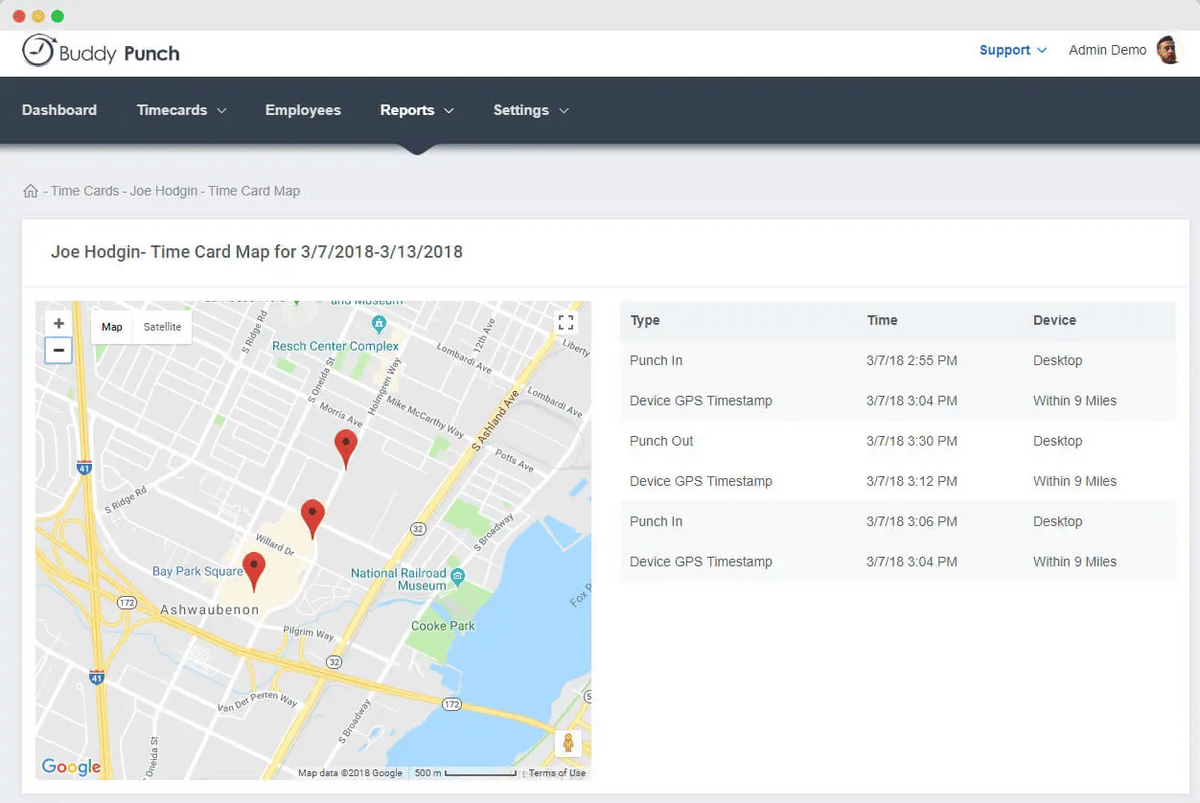 With Work from Home becoming more and more popular, it's been a challenge for business owners to automate the tracking of employees working at remote sites. Buddy Punch's GPS tracking makes this simpler, taking a digital snapshot of where employees are when they clock in and adding it as a pin on an interactive map. You can even view the map to see where all your employees have clocked in at one, helping to ensure they're all where they're supposed to be.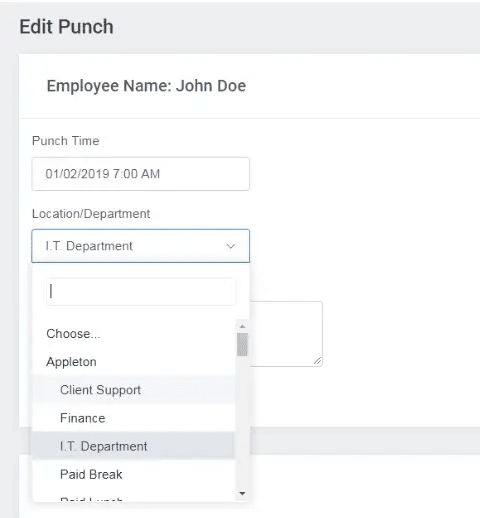 The Job Codes feature, also known as Department Codes, allows you to automatically track how much time employees spend on specific tasks or working for specific companies. If they complete a task while on the clock, they can easily punch into a different code. Overall, this sort of data makes it much easier to see which tasks are most profitable and time consuming for your company.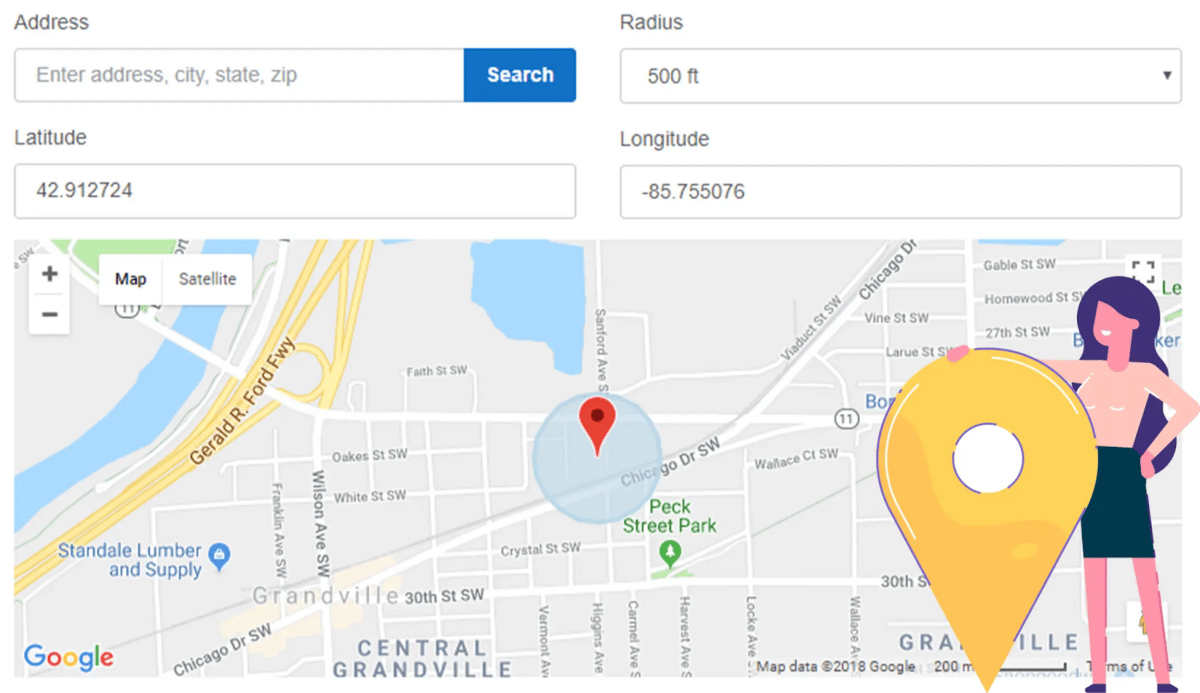 Buddy Punch's Geofence features allows you to create a radius on an interactive map (called a Geofence). Once created, if your employees try to sign in while not within a radius, they'll be automatically denied. Only when they enter the radius can they begin to log time.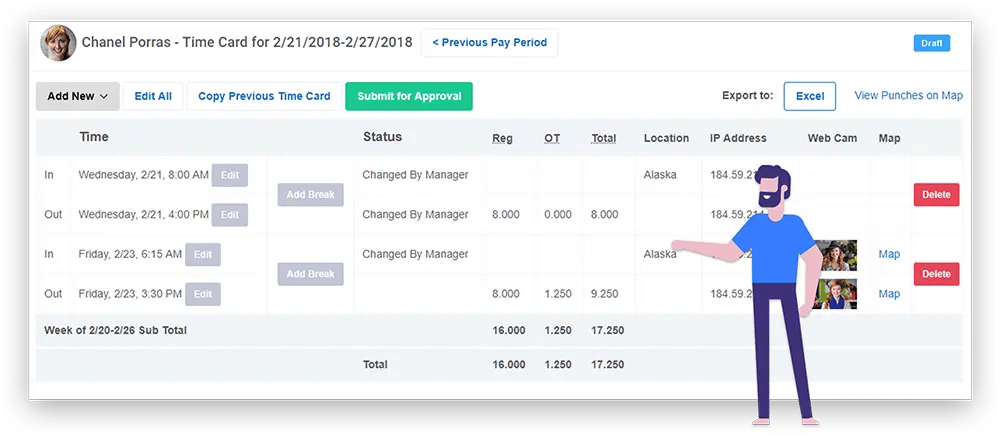 Detailed Reports are critical to make the most of your team's time data. Buddy Punch offers a full overview of your employees, their hours, overtime, locations, and more. This information can be exported into Excel CSV or PDF formats depending on your personal preferences. Use this data to optimize your business operations.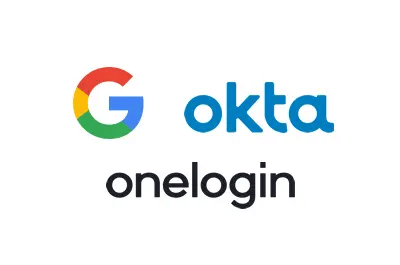 The Single Sign On feature makes it easy for your employees to clock into Buddy Punch. With this, employees can use their existing accounts on other services such as Gmail, Okta, or OneLogin to connect directly to Buddy Punch. No additional account creation required.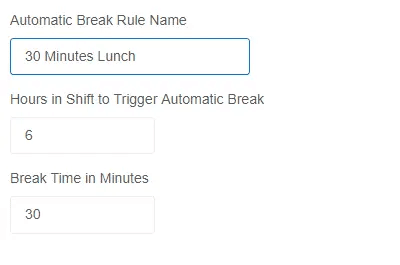 The Automatic Breaks feature is a great example of how Buddy Punch lets you exert control over your employees' workdays without having to micromanage them (all without them noticing). With this feature, you can set up a predetermined time to enforce breaks on employee time cards, such as triggering a lunch break after 4 hours of working. This simple time monitoring function makes it easier to ensure that all hours logged are accurate (and that overtime is reduced).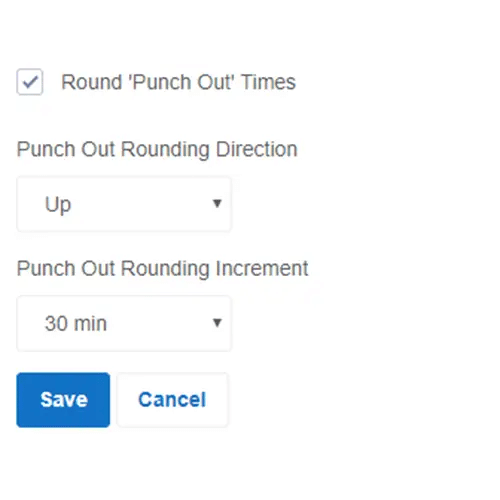 Buddy Punch's punch rounding lets business owners force punches to be rounded up, down, or to the nearest predetermined interval – anywhere from 2 minutes to 30 minutes. This is great if you have employees punching in at the same time on the same device (for example, if you've set up Buddy Punch as a terminal or a kiosk).

The Notifications feature boosts productivity in a roundabout way. Instead of managers and employees having to worry about things throughout the workday (time cards, PTO changes overtime) the notifications feature will send an alert to relevant parties whenever something of note happens. This means that team members can focus on work.

One of the last features we want to highlight is how Buddy Punch makes it easier to handle the end of each pay period. Buddy Punch integrates directly with some of the most popular payroll systems, including names such as QuickBooks, Zapier, ADP, and more. (Click here to view the full list of Buddy Punch's integrations)

Buddy Punch Has More to Offer Business Owners
We only chose some of our most popular features to highlight above but rest assured – there's a lot more you get when you choose to use Buddy Punch as your automatic time tracking software.
Furthermore, there are out-of-app benefits as well:
Speaking of our customer support, they're also more than willing to guide you through a personalized one-on-one demo of Buddy Punch if you wish – just book it here.
Buddy Punch's Online Reviews
As of the writing date, Buddy Punch has 4.8 out of 5 stars and 690 reviews on Capterra.

Below, we'll list just a few reviews that speak to Buddy Punch's positive impact as an auto time tracking solution. (Click here to explore the full list of reviews.)
"I can customize its features in a way that work for my situation! My employees can clock in and out from the free app on their phones, and I can limit that ability by ip address and location of timecard punch. I also like that it is so easy to review original punched, and to accept or decline requested modifications if employees have erred or forgotten to clock in or out."

Click here to read the full review.
"On the previous system we used the Officer would have to fill out paperwork explaining why they did not clock in. Now they can clock in when they get to the call location or if they forget they can punch in later and adjust the time and write a short reason why they had to adjust the time. This helps decrease paperwork and helps the employee."

Click here to read the full review.
"There are several things I really enjoy about this software. It is incredibly intuitive and easy to learn. Hours are logged by IP address and makes use of integrated cameras. Review of past pay periods is simple. Requesting time off is easy."

Click here to read the full review.
"Being that i have 2 job duties, switching from one to another is as easy as 123. Now i can spend more time assisting my clients without worry about time and payroll. Thanks. For its the simple things in life that count-accuratly. Lol have a blessed day!"

Click here to read the full review.
As these reviewers noted, Buddy Punch is simple and intuitive for both employer and employee usage.

Try Buddy Punch for Free
If you feel that Buddy Punch might be the right time tracking monitor for your business, sign up for a free trial. You can also book a one-on-one demo, or view a pre-recorded demo video.
Connecteam bills itself as being a single solution to help business owners manage their employees. It offers various functions including (but not limited to):
Connecteam offers a free plan for small businesses with less than 10 employees. As of this post's writing date, Connecteam has 4.7 out of 5 stars and 156 reviews on Capterra.
" Our company utilizes employees here in the US, and numerous remote employees in the Philippines (less than 20 employees). We had one solution for scheduling, another program for task and project management, another app for messaging, and a cloud-based program for time-tracking. Until we found ConnectTeam. Everything we needed (plus more), all in a single solution."

Click here to read the full review.
At the time of writing, TimeCamp has a total of 556 reviews on Capterra (see here), with an average of 4.7 out of 5 stars. Some of its key features include:

You can also use TimeCamp as an extension for your Chrome or Edge browser. Here's a review that gives an example of why business owners like it:
"Being able to simply track time worked on different projects by different business analysts was always tricky, often analysts would be guessinmating at the end of the week. TimeCamp have solved this issue and we can now accurately track and invoice hours spent on each project."

Click here to read the full review.
At the time of this post's writing, Harvest has a total of 501 reviews on Capterra (see here), with an average of 4.6 out of 5 stars. Some of its key features include:
Like Buddy Punch, Harvest works on Windows, MacOS, and Linux devices.
"Everyone in the agency from me, the owner, to all of our team members love using Harvest. It's so easy to use, between the desktop version to the mobile app. It's been a lifesaver to make keeping track of time and budgets for our marketing agency."

Click here to read the full review.
Clockify is one of the most popular free time trackers. Though it limits some of its functions behind its paid plans, you can use it for free for unlimited users and unlimited projects. Some of its key time management features include:
At the time of writing, Clockify has a total of 4184 reviews on Capterra (see here), with an average of 4.7 out of 5 stars.
"Hours and productivity are tracked easily day to day and the platform provides useful feedback. I have recommended it to other business leaders also."

Click here to read the full review.
Choosing The Best Automated Time Tracker
As we hope we've made clear, features can vary wildly from one time tracking app to another. Finding one that works great for your managerial style is going to be a matter of trial-and-error, but looking at what each one brings to the table can help you narrow down potential choices.
For example, if you need an API to integrate with some software you're using, you might gravitate towards Connecteam. If Trello or Jira are already a part of your operations, you might want to use TimeCamp.
But if what you ultimately want is a flexible tool that's easy to implement and comes with powerful features that can be enabled or disabled at will – along with a responsive customer support team to guide you through usage – then you really can't go wrong with Buddy Punch.

Try Buddy Punch for Free
If you feel that Buddy Punch could be the auto time tracker your business needs, sign up for a free trial. You can also book a one-on-one demo, or view a pre-recorded demo video.

You May Also Like…