Time Tracking App For Small Business (5 Options)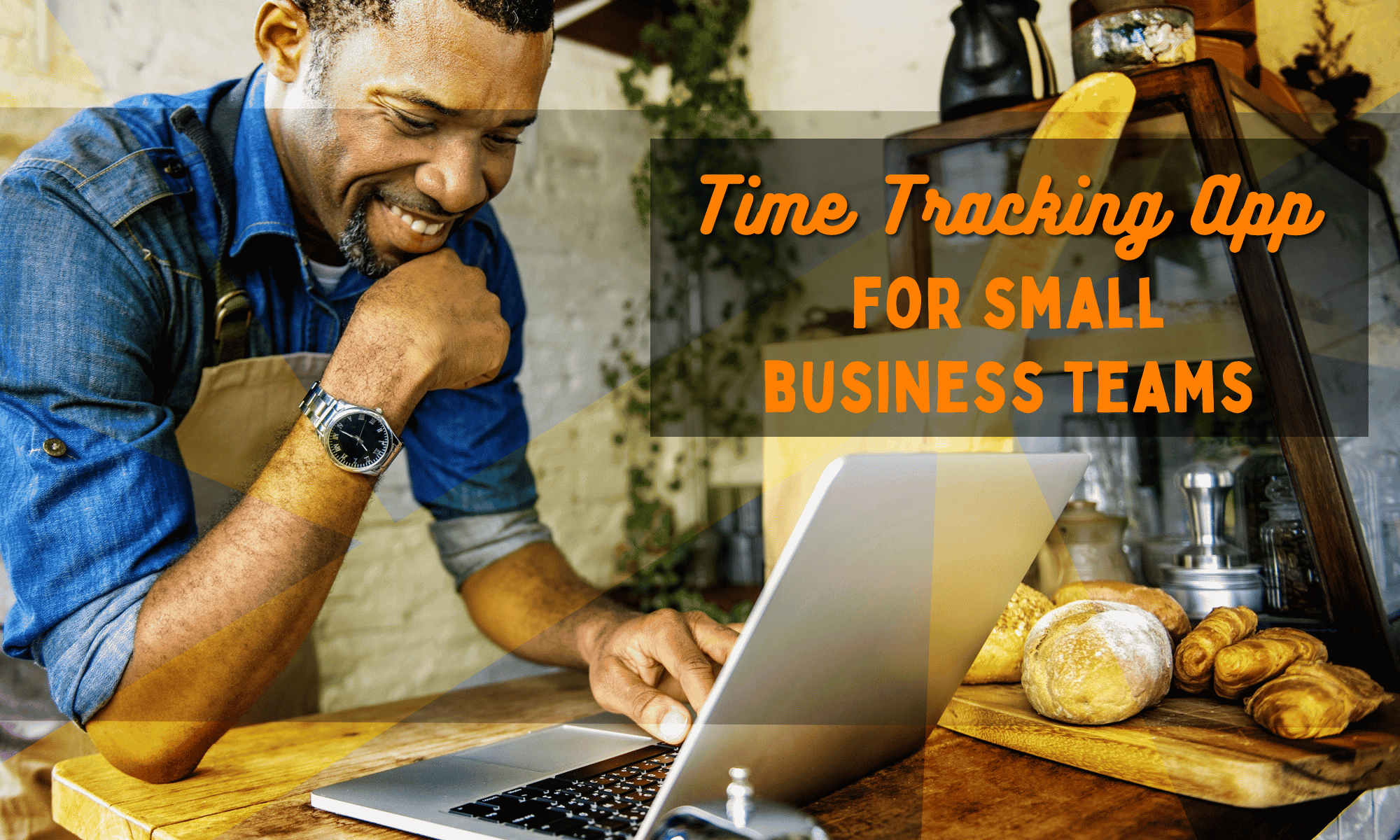 The best time tracking app for small business teams is just around the corner. In this guide, we will cover all our favorite time tracking app solutions for small business teams. As more time tracking software applications emerge onto the market, you must find a solution well-suited to how your team leaders need to measure employee time.
If you want to streamline the process of tracking employee time and producing employee timesheets, you need an effective time tracking app in your corner. When it comes to processing payroll and keeping track of worked hours, these apps are game-changers.
Let's dive straight in and explore the five best time tracking apps small businesses use to track employee working hours.
Time Tracking App For Small Business Teams
1. Buddy Punch
Buddy Punch is a go-to time tracking tool for operations managers and HR teams. From small businesses to ever-expanding organizations, our time tracking app can confidently meet the unique needs of your team. Buddy Punch enables you to centralize team time tracking and automate the entire payroll process. This is a must-have for teams that value their time.
How Buddy Punch's Time Tracking App Works
Our time tracking app enables you to radically simplify payroll. This intuitive solution gives employees the ability to seamlessly punch in and out on any device, including mobiles and tablets. Regardless of where your employees work in the world, the application tracks their working hours in real-time – and also calculates any overtime or time off.
Streamline Your Data Management
Buddy Punch can help to streamline your data management by providing you with different customizable reports to meet the unique needs of your small business. From Excel to PDF exports, team members can format and present timesheets in a variety of ways and take these to the payroll provider. The best bit? You can export reports in just one click.
Leverage GPS Tracking
The GPS feature enables you to track where employees clock in and clock out in real-time. Small business owners and team leaders can view employee locations either directly on their dashboards or by visiting each employee's time card. When it comes to knowing who is on the clock, Buddy Punch removes any ambiguity and presents the cold, hard data.
Punch In And Out On Any Device
You name it, we're on it. Buddy Punch gives employees the freedom and flexibility to punch in and out on any device. Alongside our Google Chrome Web Store desktop app, employees can also clock in and out on their iOS and Android devices. Buddy Punch also works well on all web browsers, particularly Google Chrome. Regardless of where they are, the platform looks great.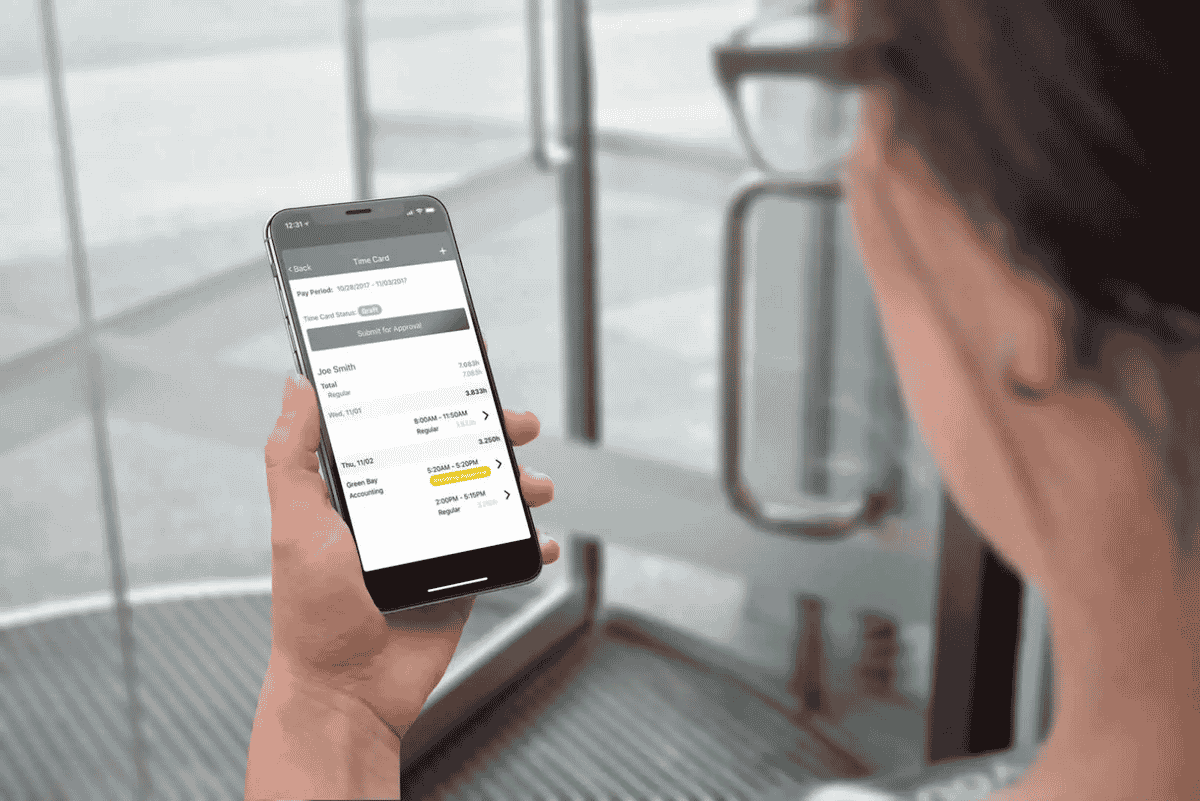 We nearly forgot to mention that Buddy Punch has a "Knowledge Hub" for all documentation on our time tracking solution. While it's remarkably easy to get started with Buddy Punch and begin unlocking value, we have an extensive range of resources to help you hit the ground running. If you have any questions, our support team is always available to provide you with answers.
You can book a one-on-one personalized demo here.
Buddy Punch Offers Many Other Features For Small Business Owners
We're just getting started! Our online time management software is packed with useful features:
Buddy Punch's Online Reviews
As of the writing date, Buddy Punch has 4.8 out of 5 stars and 673 reviews on Capterra.

Below, we'll list just a few reviews that speak to Buddy Punch's ease of use and great customer support service. (Click here to explore the full list of reviews.)
As reviewers have noted, Buddy Punch makes it easy for team leaders to track billable hours using the GPS location (geofencing) functionality:
"I handle HR for a small start-up tech company, and we were looking for a simple, easy-to-use time tracking software solution that was also cost-effective for our size. We found Buddy Punch, and it seemed to offer everything we needed, and it was reasonably priced. We signed up for the trial period, and our employees were impressed immediately."

Click here to read the full review.
"Employees can punch in where ever they are assigned. We can use a geofence if an employee is not punching in at the yard. Can see where they are when they punch in. Has prevented "stealing time". Perfect for our weekly payroll information. Employees clock in early AM and late PM and can leave notes when no one in the office."

Click here to read the full review.
"The system is easy to use and our employees can operate it on their cell phones so we have more accurate time keeping as they travel to several properties and do many different types of projects in a day. The system allowed us to be able to add all the properties along with all project tasks so they simply have to just punch the buttons as opposed to having to type it all in themselves. Also, the notes section makes it easy to add any information they might have on that project."

Click here to read the full review.
"I've enjoyed using Buddy Punch! I've had to deal with several other timeclock solutions at other businesses, ranging from different software to old-fashioned punch clocks to just simple sheets you filled your hours out on. Far and away, BP is the best I've seen yet."

Click here to read the full review.
Try Buddy Punch for Free
If you feel that Buddy Punch might be the right fit for your business, sign up for a free trial. You can also book a one-on-one demo, or view a pre-recorded demo video.
2. Paymo
If you are wasting countless hours attempting to manually track employee time, Paymo can transform the entire process and potentially save small business owners and team leaders a tremendous amount of time. Leaders are given the tools they need to monitor employee working hours and track timesheet changes – all without interacting with other employees.
Paymo is ideal for small businesses that often find themselves bogged down with administrative tasks and want to focus on the job at hand. Here are some of Paymo's best features:
At the time of writing, Paymo has a total of 418 reviews on Capterra, with an average of 4.7 out of 5 stars.
"We have been working with Paymo for more than 5 years now and over the years we've seen constant improvement with new features. It's a rich feature tool for a low price and it suits our company as no other does, not only in what they offer but in an intuitive and easy-to-use tool. The timer, invoices using the timesheet, team scheduling, sending estimates, all those make the difference in our business and has helped us to save and make money."

Click here to read the full review.
3. DeskTime
If you want to accelerate your workflows and increase the speed of task completion, you need DeskTime in your corner. This automatic time tracker app also functions more broadly as a workforce management system. Many users are impressed with how DeskTime seamlessly tracks employee hours. The time tracker begins as soon as the employee opens their device.
At the time of writing, DeskTime has a total of 238 reviews on Capterra, with an average of 4.4 out of 5 stars. If you are curious about DeskTime, explore the platform's other features:
"Time tracking and attendance monitoring have never been easier! DeskTime has been really useful regardless of working from the office or remotely. It really improved our time management skills as with DeskTime's help it's very simple to check and evaluate where and how your time is being spent throughout the working day."

Click here to read the full review.
4. QuickBooks Time
Regardless of whether employees have WiFi or cell coverage available on their devices, QuickBooks Time still enables employees to complete time entry. While small business teams can use the QuickBooks Time mobile application to clock in and out, business leaders can use the application to instantly approve timesheet requests on their mobile devices.
QuickBooks Time (formerly TSheets) has a range of innovative features for small businesses:
It's a great timesheet app for Android and iPhone, and at the time of writing, QuickBooks Time has 4.7 out of 5 stars and 5,551 reviews on Capterra.
"QuickBooks TIme makes my payrolls, job costing, and reports so much more accurate, efficient, and expedient. The time I save pays for the software over and over again. Not to mention, the customer service is stellar!!! Each and every time I have had to contact a representative for any reason, they have been some of the most friendly, helpful, and knowledgeable customer service reps I have ever encountered with any company or product, ever. I cannot say enough good things about QuickBooks Time!"

Click here to read the full review.
5. TimeCamp
TimeCamp is an all-encompassing platform with a fully automated, one-click time tracker. If you need to keep track of team performance and productivity at various intervals throughout the day, this solution will help to centralize team data and keep everything under one roof. At a glance, you can view data offering insights into the time employees spend on apps and websites.

At the time of writing, TimeCamp has a total of 552 reviews on Capterra, with an average of 4.7 out of 5 stars. TimeCamp comes with the following features:
"TimeCamp is the cheapest time tracking software that I have worked with so far. It covered most of my needs with the free version itself. With the desktop application, we can track the computer activities, websites, and applications usage. This enables to bring trust among the customers."

Click here to read the full review.
Try Buddy Punch for Free
If you feel that Buddy Punch could be the right fit for your business, sign up for a free trial. You can also book a one-on-one demo, or view a pre-recorded demo video.
You May Also Like…