Buddy Punch's online time clock makes it easy to stay on top of attendance, time off, and overtime in real-time.
While you know you can track time via paper timesheets, you know you don't have time to review, verify, input, and analyze employee timesheets manually every pay period. You also want some oversight on where and how your employees are working. Buddy Punch makes it simple to manage your employees' time easily and efficiently.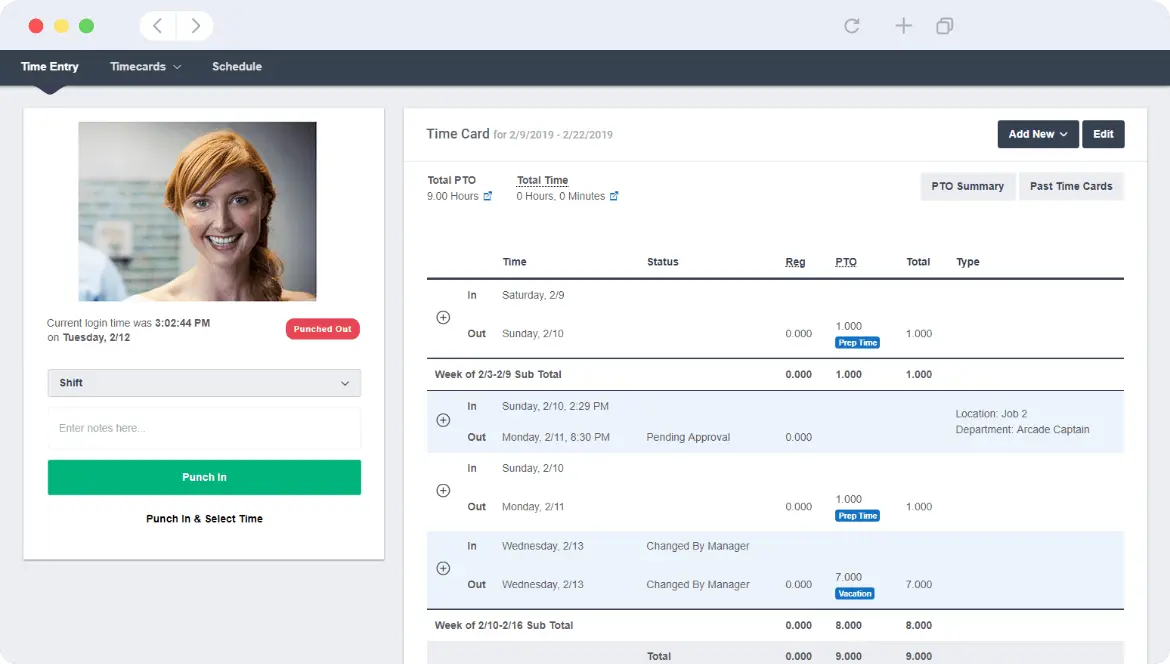 You're in fine company. Our Customers Include:
We've helped more than 10,000 organizations save time and money with our online punch clock.
After working with thousands of companies, we've fine-tuned timesheet management and are committed to helping you simplify your payroll, save money, and make your business succeed.

"Not only is the software easy to use, but the customer service is excellent! If I have an issue it is always taken care of within 24 hours if not within a lesser amount of time."
"Buddy Punch is very helpful in tracking employee hours and setting up multiple worksites that can be tracked by location and individual."
Save money simply by knowing what's going on with your employees' time.
Buddy Punch gives you oversight without spending all your time worrying about what your employees are doing.
Our customers are saving hundreds of hours on payroll every year.
Simplify payroll with our automated timesheets. You'll go from spending hours every pay period manually entering information to spending minutes.
Create payroll and timesheet reports in seconds.
Get a big picture look at what's going on with individuals, departments, or your entire team by creating a report. A couple of clicks and you've got the detailed reports you need. Print a report or export it at any time. entering information to spending minutes.
Create schedules in minutes.
Ensure your business is adequately covered and your staff knows exactly when to work.
Need help with scheduling too? Add our employee scheduling software to save even more time.

Buddy Punch is the affordable way to manage your employees' time and schedule.
It's never been easier to reduce the time you spend manually reviewing, verifying, inputting, and analyzing employee timesheets.
SEE OUR PRICING PLANS