Buddy Punch's time card app makes it easy to stay on top of attendance tracking, time off, and overtime in real-time.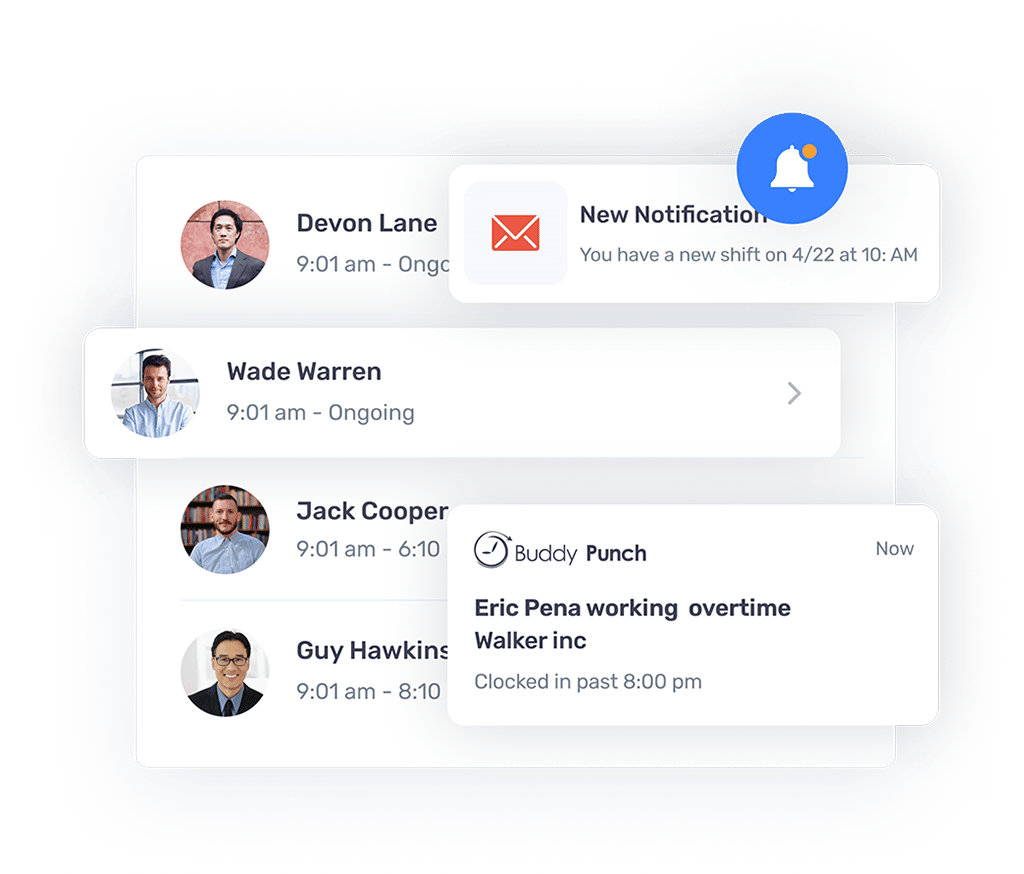 Monitor Overtime
We give you real-time insights into your employees' hours. You can setup emails or mobile notifications when an employee is nearing their maximum for the day or week so you can adjust your schedule accordingly.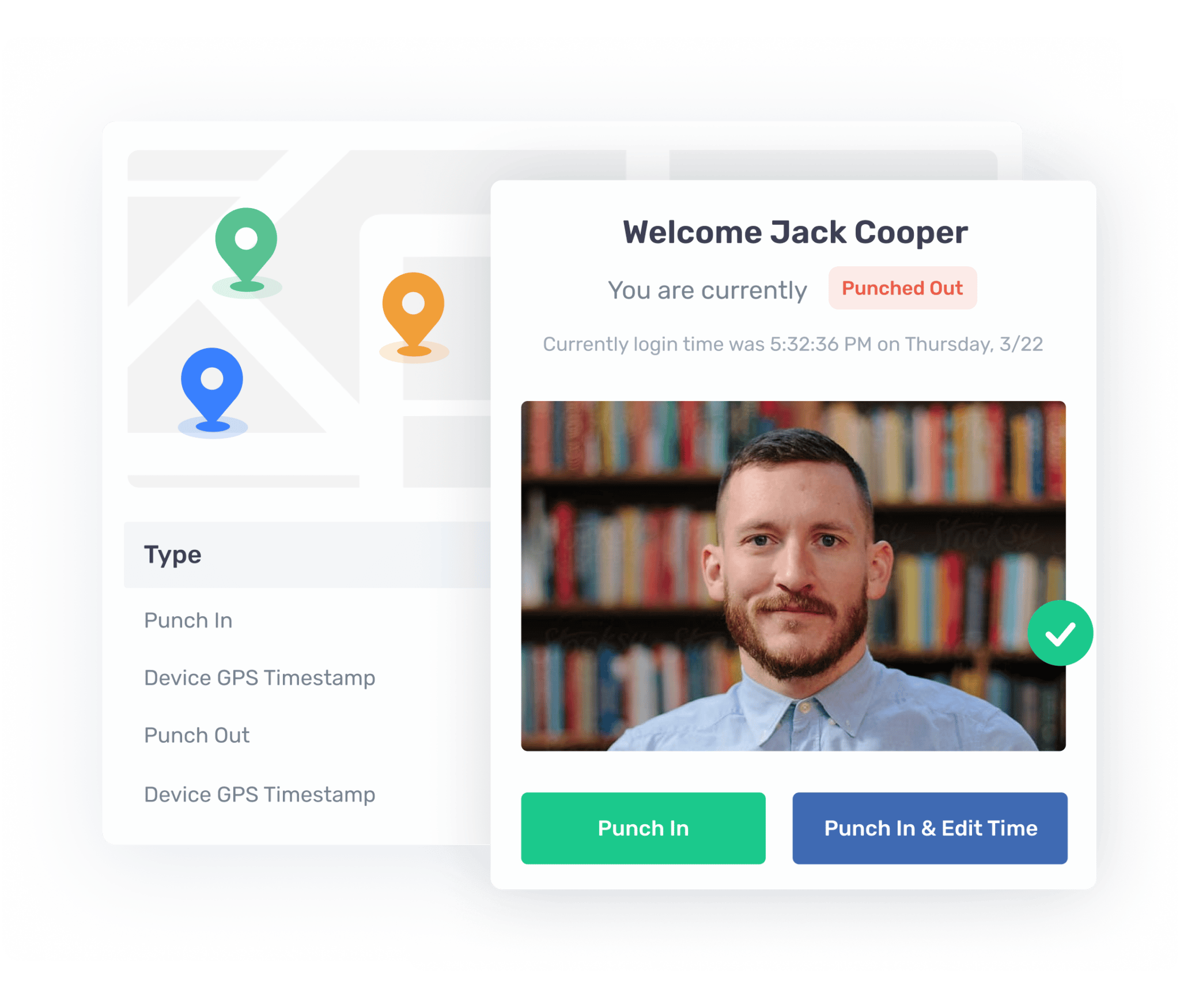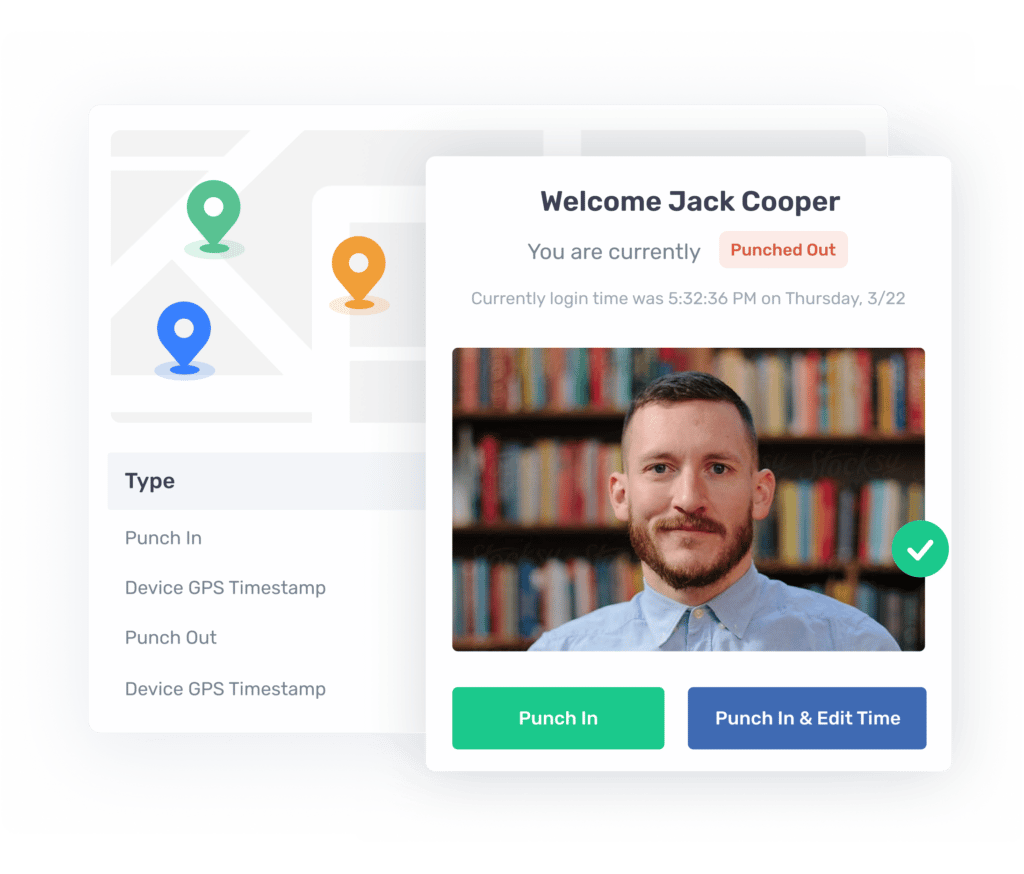 Accountability
Stay on top of your employees' work locations with GPS and webcam images on each clock in or clock out, with oversight on any changes. Always know who's on the clock and when.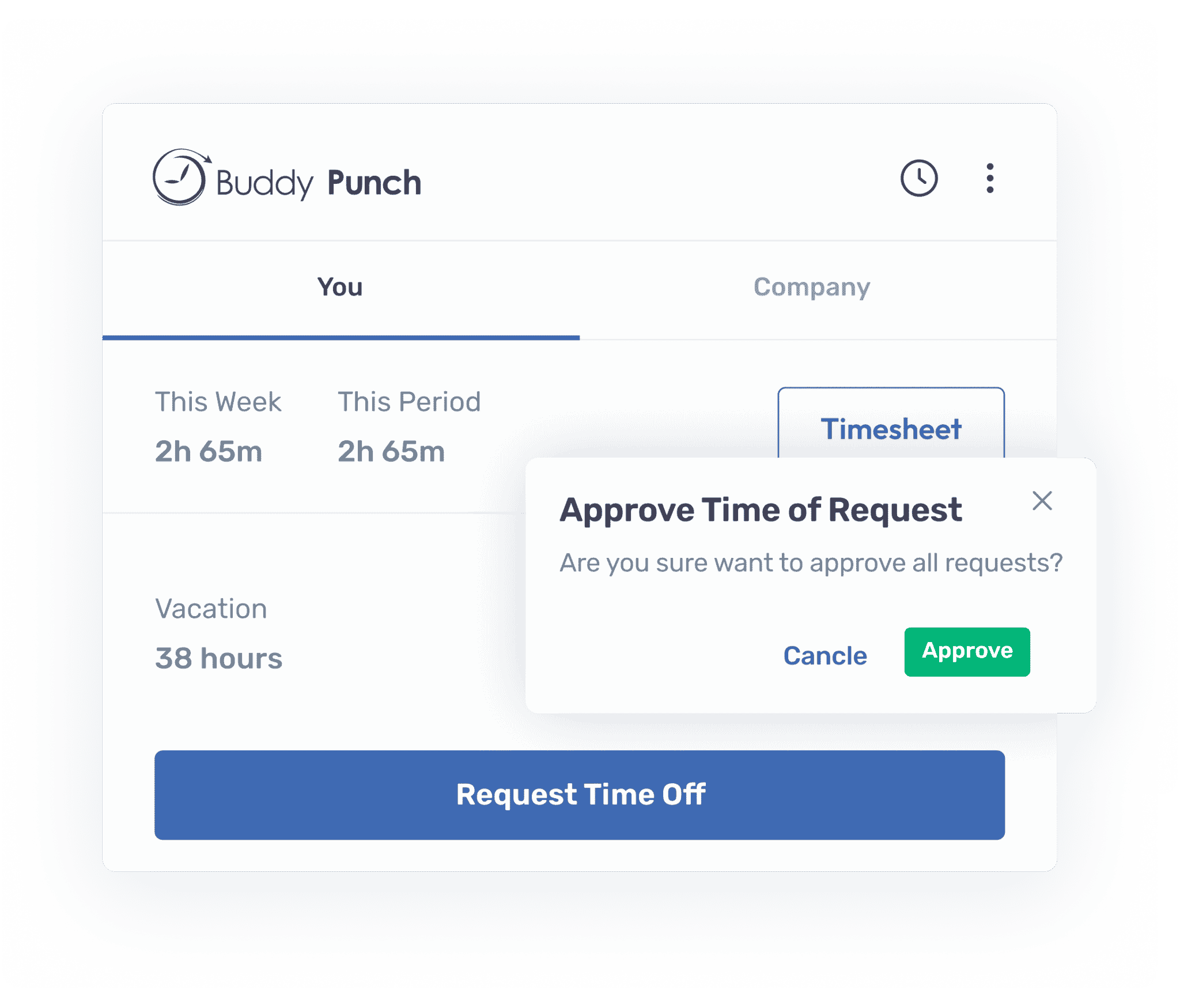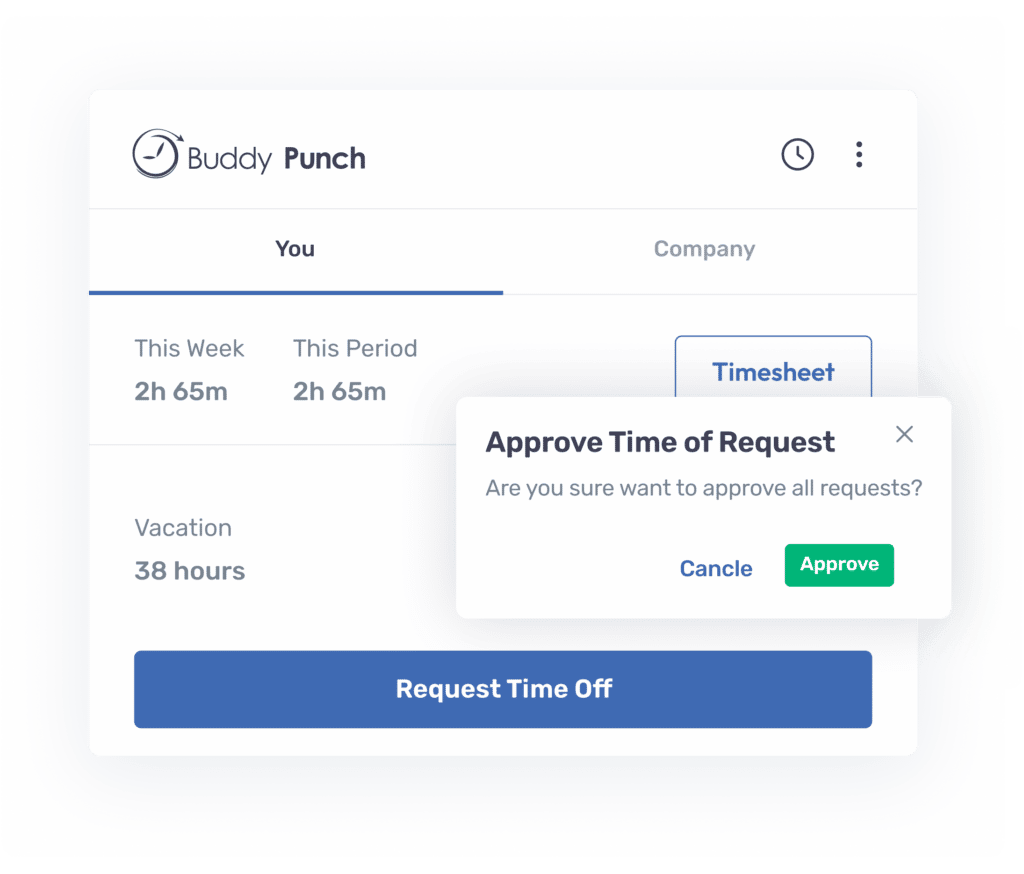 Time Off
Easily track time-off requests with our built-in calendar that allows employees to book or request time off. We support paid and unpaid time off.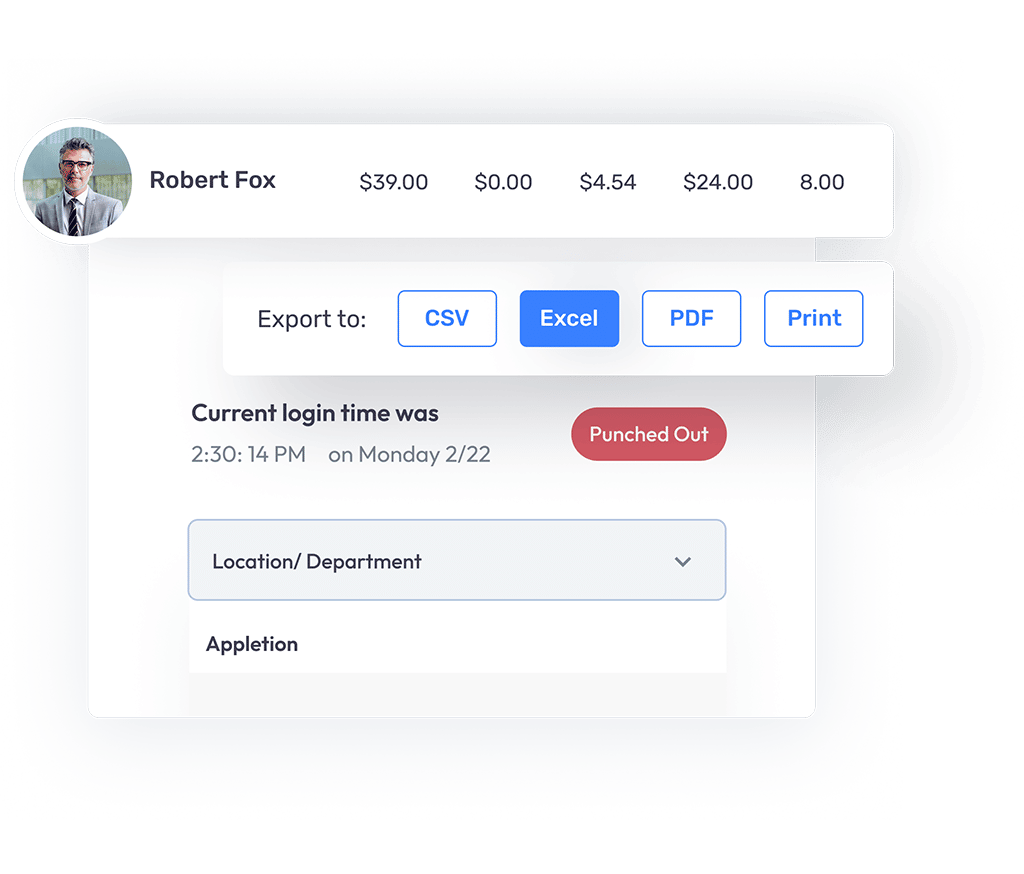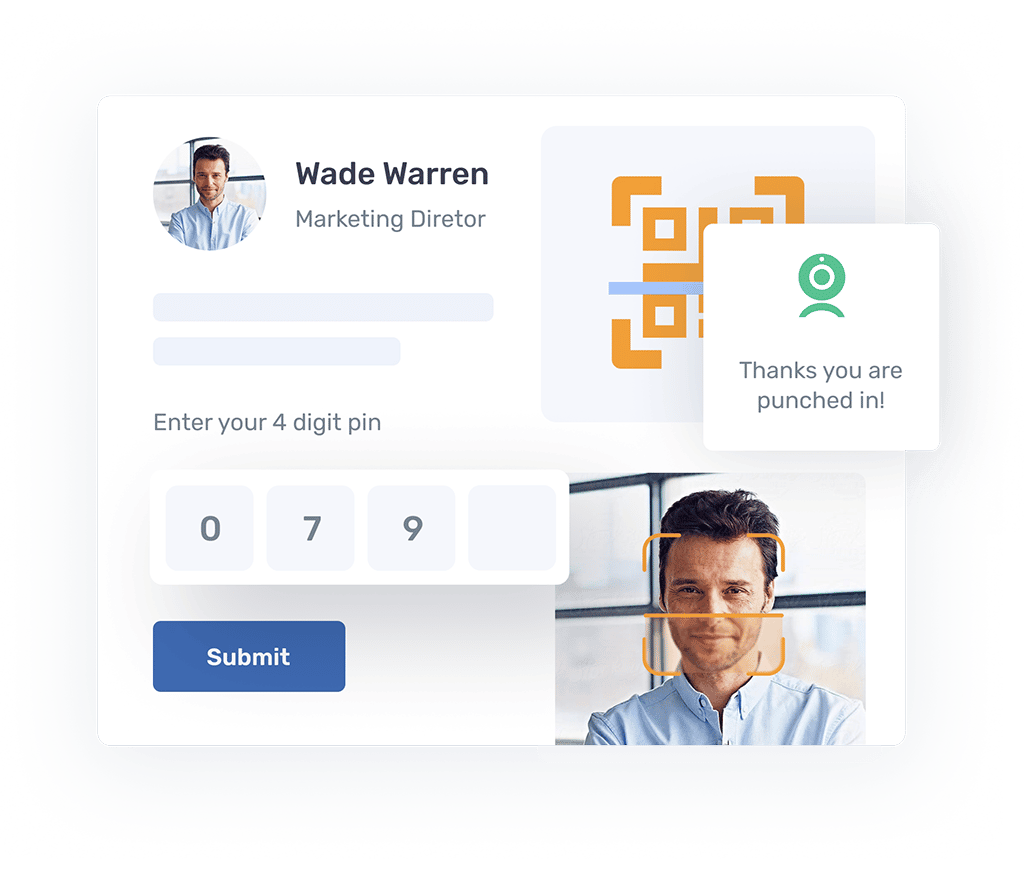 Flexible Punch Options
Make Buddy Punch work for your business, you can enable employees to use a 4 digit pin, QR Codes, Facial Recognition, or just stick with a username and password.
Workflows
Managers can be assigned multiple employees and get notifications on punches, time cards that need to be approved, and any number of custom email and mobile app alerts.
Time Clock Software Features To Help You Manage Your Employees' Time
Learn More About Our Time Tracking Software
There's even more features to our time tracking software than we've covered – such as a Text to Punch Feature which enables you to turn SMS messaging into a clock in or clock out, all without requiring an internet connection on your mobile device. Our goal isn't to be the best employee scheduling software on the market, it's to be the best software for you, your employees, and your scheduling needs. Have any additional questions?
We're happy to help answer them. Click on the chat button on the lower right hand corner of the screen to get in contact with our responsive customer support. We also have a self help area where you can explore various articles and videos that help with topics such as scheduling systems, or other aspects of business such as onboarding and general workforce management.