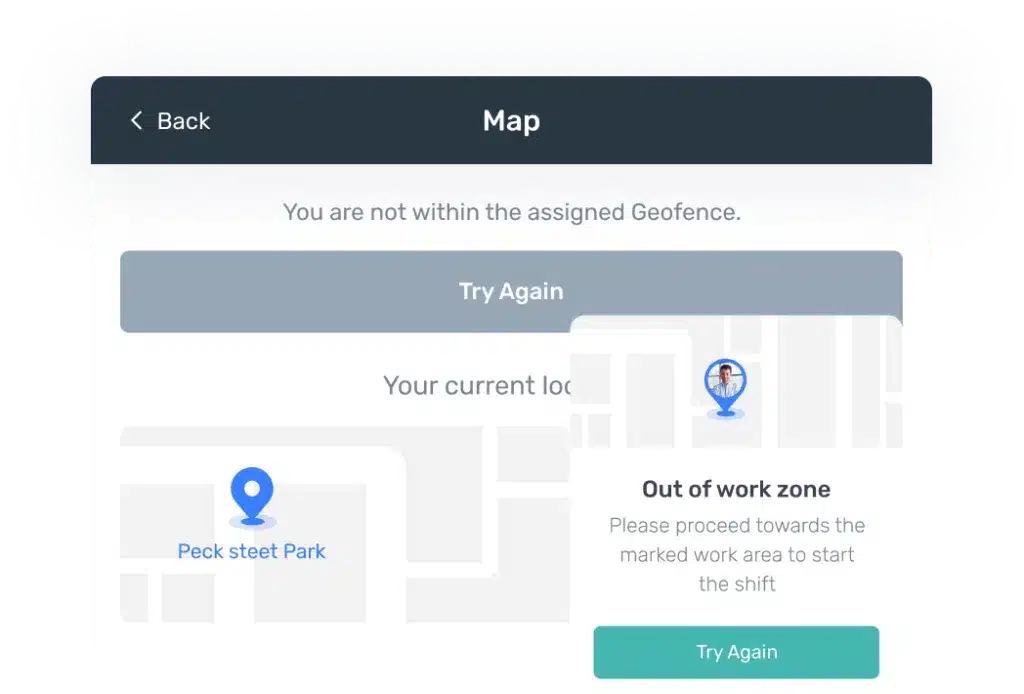 Outside of Geofence Notification
If any of your employees try to punch in or out outside the GPS location of your radius (or radii) they will be presented with a notification informing them that they are not within their assigned geofence. They will also be shown a map of their current location.
Multiple Radius Options
There's no one size fits all solution for businesses, so we made our geofences feature customizable. Dynamic location tracking lets you select multiple different radius sizes including 150 feet, 500 feet, 1,000 feet, 2,000 feet, and 5,000 feet.
The smaller radius options are great for small office timekeeping whereas the larger radius options are great for employees that are out in the field and may not punch in or out at an exact location. Plenty of options to meet the needs of your business.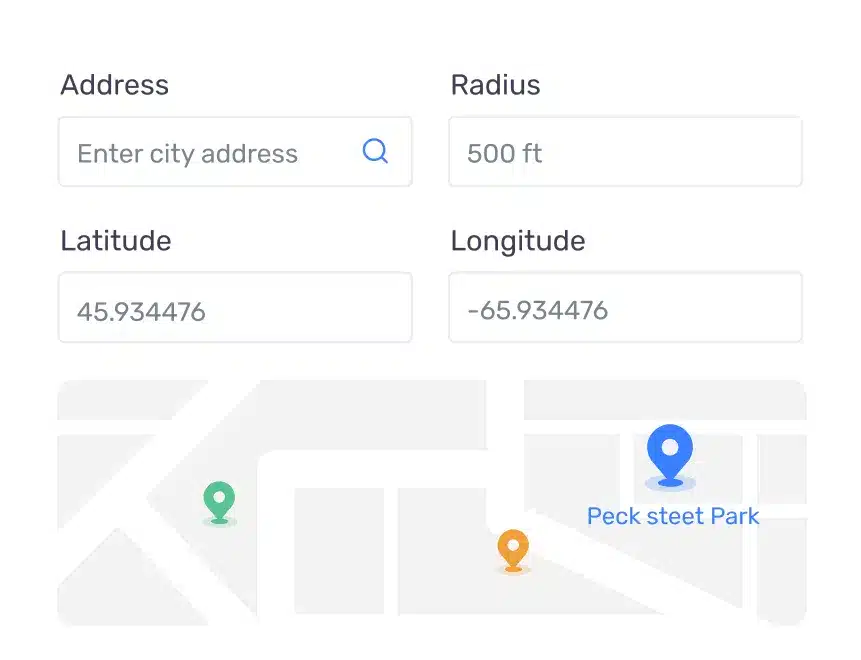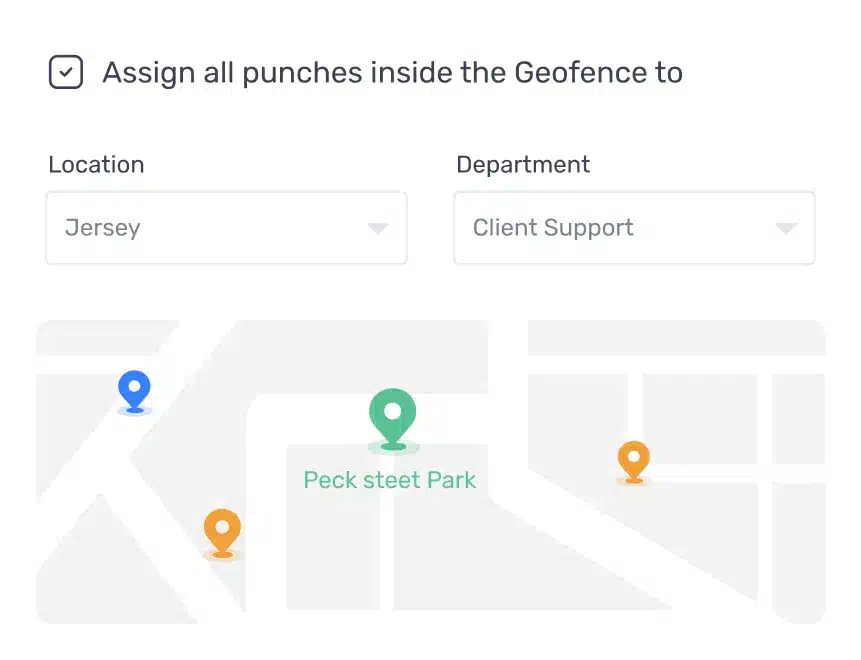 Auto-Assign Locations and Departments
Want to make the punching process even easier for your employees? Then take advantage of our auto-assign feature. With the auto-assign feature you can associate a geofence with a location, department or both. When an employee goes to punch in, they will no longer need to select a location or department code from a list as they will be automatically assigned. The amount of time spent at each location or department will be shown on the employees time card.
What are the Benefits of a Time Clock with Geofences?
When we first created Buddy Punch, we mostly wanted to make a real-time employee scheduling solution that was more powerful and convenient than using paper timesheets. Our experiences with employee management, as well as talking with clients with their own desires, gradually changed the features we planned to include in our time clock app. One of the most important additions was GPS tracking related apps – such as Geofences.
The pandemic created a natural desire for time clock software that would give business owners control over remote teams. Small businesses and enterprises alike have reason to ensure that employees only clock in and clock out in authorized zones. It's a measure to reduce on labor costs and time theft, ensuring you're only paying for work hours that are spent on the clock and at the job site.
With a geofence time clock app, you get strict control over your team members' locations, making it easy to ensure that even if you have multiple areas to monitor, you're only paying for when employees are at work. Buddy Punch in particular is a versatile tracking solution, working on Apple iOS (iPhone and ipad) and Microsoft Android, as well as functioning as a Desktop app. In fact, since Buddy Punch has a mobile app as well as a web based app, you can use it anywhere as long as you have an internet connection (Wi-Fi or ethernet).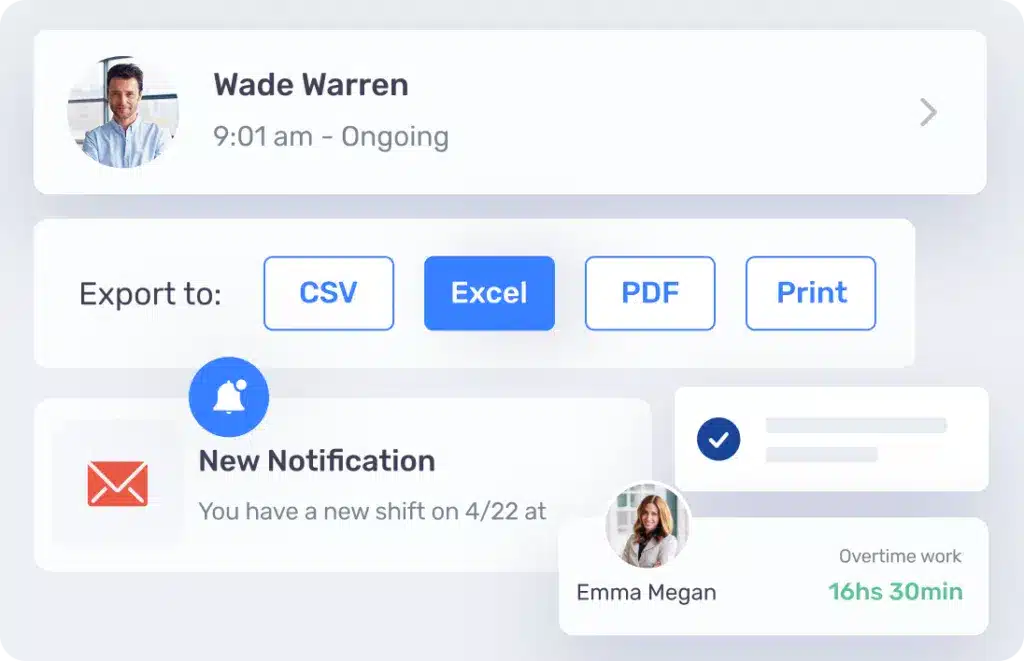 Other Features
We know how important it is for a time & attendance tracker to have a robust set of features and functionalities to help you better manage your employees. We pride ourselves on offering many features that are not provided by several other time tracking systems. Whether you are looking for simple yet powerful features such as time off tracking and payroll integrations or more advanced features such as Job Codes and QR Codes – our time tracking software has you covered! Make sure to check out all of the Other features we offer.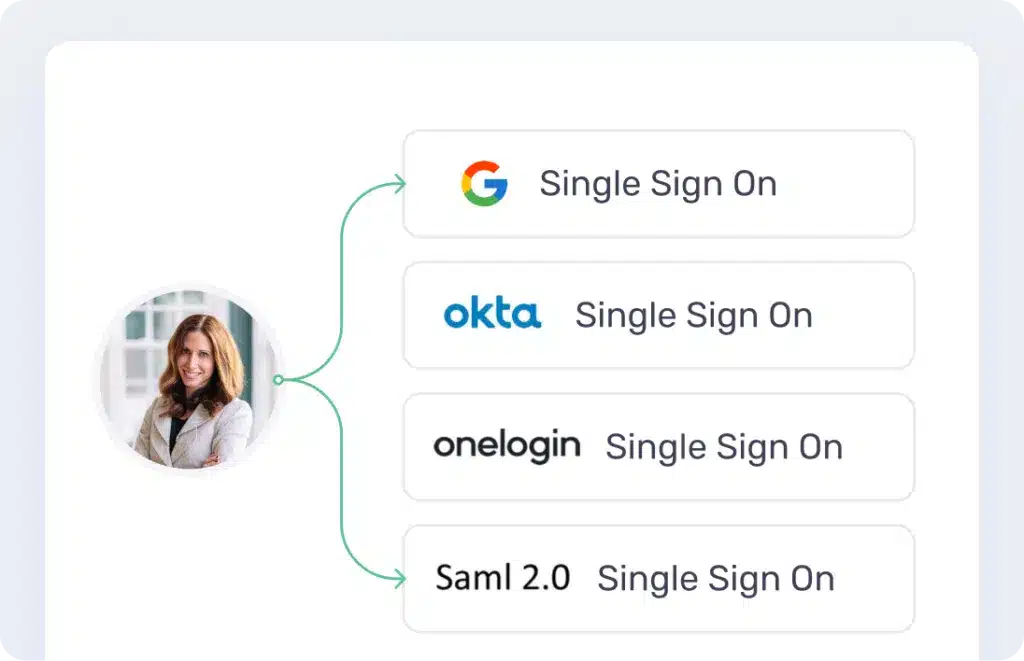 Single Sign On
Looking for a time tracking app that lets you and your employees sign in quickly without hassle? Our Single Sign On feature can help you achieve that! You can easily link your Google account with Buddy Punch in just a few simple steps. In addition to Google single sign on, we offer several other single sign on options including Okta, OneLogin, and Saml 2.0 to ensure we cover all the needs of your business. Make the punching process easier, more secure, and hassle free by taking advantage of our single sign on feature.