Partner with us
We have a referral program for anyone looking to help spread the word about Buddy Punch. Visit the link below to get started.
REFER TO GET 20% OF EVERY SALE
(for 12 months)
Getting started with our referral program is easy. Visit this link to sign up. You'll then get a unique URL to share. If anyone signs up using that URL, you get rewarded!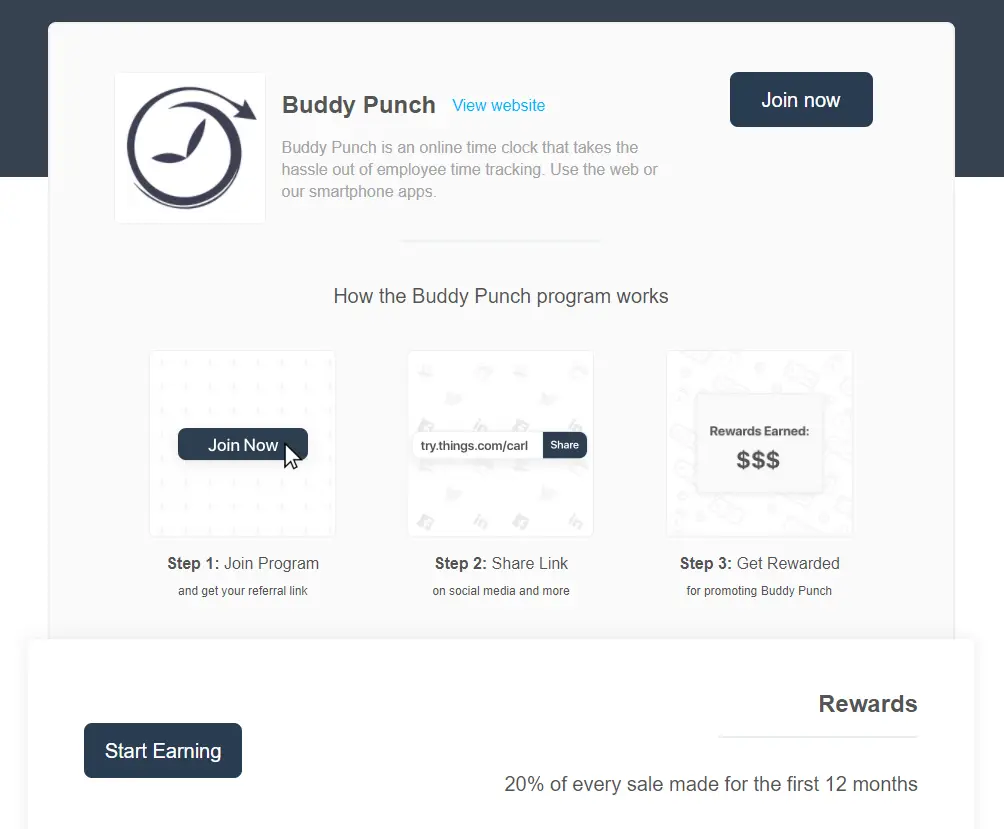 Is Referring Buddy Punch Worth It?
What can you gain by referring a third-party app like Buddy Punch to your clients? Is it worth your time to set up mobile time tracking with your clients? What benefits can your business gain by doing so?
We're glad you asked! While referring clients can feel uncertain, understanding the benefits and value for you and your clients can make a significant difference in how you feel about encouraging your clients to give a time tracking solution a try.
When weighing the benefits of referring, keep these main points in mind!
Your Clients Need Buddy Punch!
To keep labor costs as low as possible and remain compliant with Labor Law and FLSA regulations, an efficient time tracking solution is necessary. Businesses of all sizes and their employees can benefit from an advanced easy-to-use time tracking solution.
Buddy Punch Can Be A Consistent Passive Revenue Stream
If you're a CPA, bookkeeper or accountant and refer multiple clients to Buddy Punch, you will receive 20% of every sale for 12 months. This can quickly lead to a significant source of passive income for years to come!
Buddy Punch Makes You Look Like a Rockstar!
Great accountants or bookkeepers are more than just that – you're a trusted advisor to your clients. You can take things to the next level by providing solutions for your clients' businesses to improve the numbers in their books.