Time Clock Software: The Best Features to Look For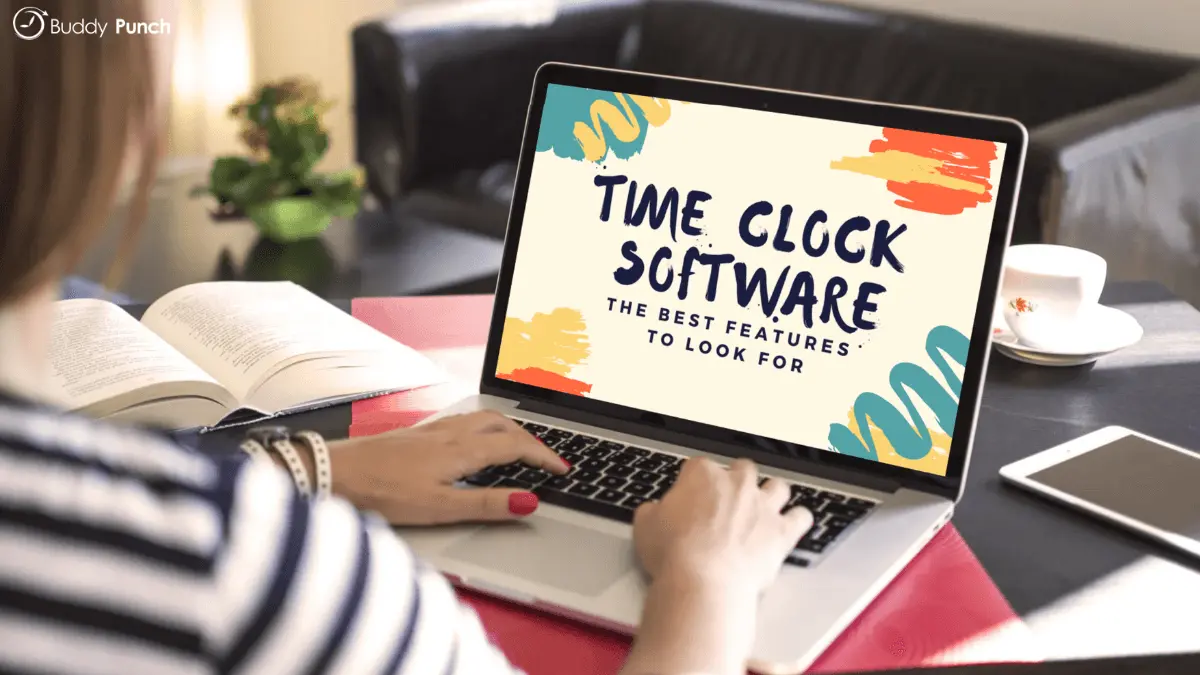 If you're the owner of a business, then you know how important it is to track the time your employees have worked. Whether you're a small business owner with only a few employees or the owner of a large organization, the right time clock software can help you manage your employee's time accurately and efficiently.
Every time clock solution available has different features and functionalities. It can be challenging to determine what you require to manage employee time and the operations of your business successfully. In this article, we'll cover the most essential time clock software features along with some tips on how to choose the right solution for your business.
Why use time clock software?
Before you decide anything, you must first determine how your company can benefit from using a time clock. You will also need to identify your specific business needs and what features you'd require to meet those needs.
If your main reason for wanting to use time clock software is to reduce labor costs, then that is what you'll get. Perhaps you're looking for improved accountability – time clock software can help. Many business owners become frustrated with traditional paper and pen time tracking, which is not dependable for accurate. By using time clock software, you can solve these issues because all data is recorded accurately.
A mobile time clock comes with many different features and functionalities. These options allow you to manage various business tasks. You will need to do some research to determine which software will provide the features that your business needs to operate successfully.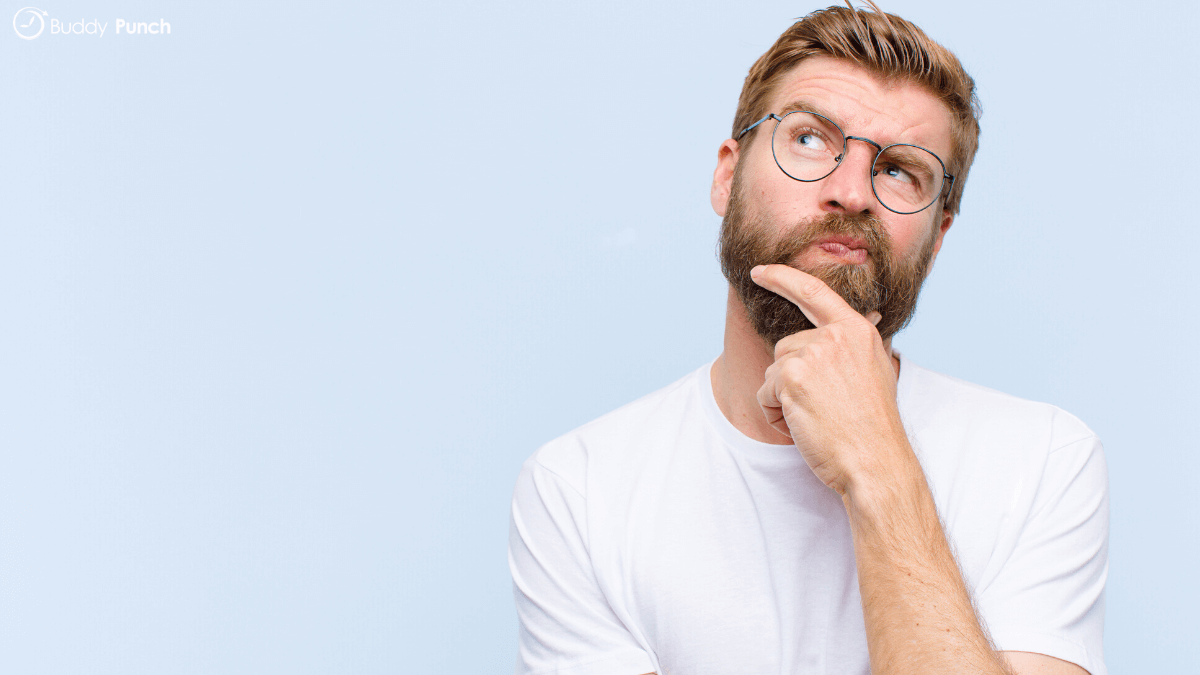 When it comes to selecting time clock software that is right for your business, you must first determine which features are the most important to your organization.
Things to look for when choosing time clock software
There are many considerations to make when choosing the best time clock software to meet your business needs. Here are the top 5 most important factors to take into account.
1. An abundance of features
You want a time clock that provides an easy way to track employee time, but you should also look for more features that can improve your workflow or lessen your workload. Most time clock solutions come with basic time clock features such as PTO tracking, overtime calculations, and picture on punch, but there are many solutions with more advanced features. These features can include geofencing, facial recognition, and IP address locking.
While searching for a time clock solution, you should put together a list of the most essential features that can help improve your business operations. If you're currently experiencing buddy punching, which is a form of time theft where an employee punches time for another, then invest in software that has biometric options available.
2. Comprehensive reporting
The time clock software you choose must provide different reporting options. You need to take into account how the system will use your data and how you can benefit from that information.
Employees need an accurate time card that can show you how exactly they are spending their time in the event you do any job costing. With that being said, you need to opt for a solution that provides you with comprehensive options such as attendance, job costing, and payroll reporting. These reports should be customizable and offer multiple exporting options.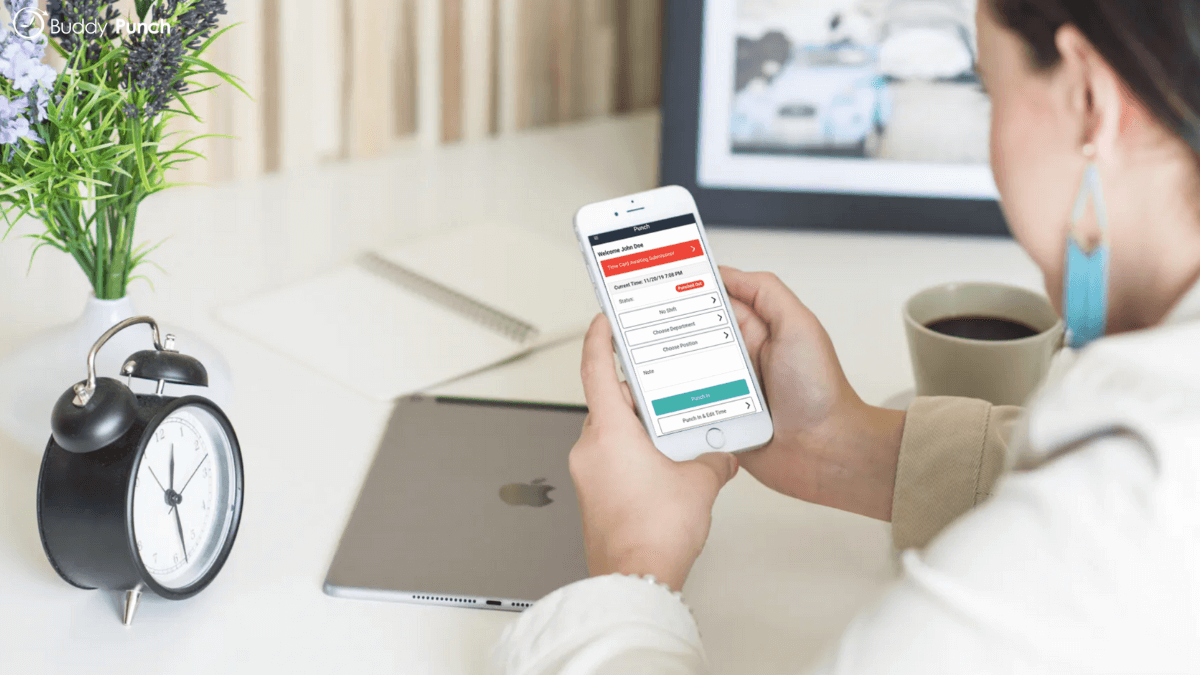 A user-friendly interface is an essential feature of any time clock software. Not only does this make tracking time and processing payroll easier, but it's also a benefit to employees who may not be as tech-savvy.
3. User-friendly interface
Another vital factor to take into consideration is ease of use – this includes interface navigation. If the time clock software you choose has a confusing and cluttered interface, it can quickly become a counter-productive solution.
That said, you should select software that has a user-friendly interface that is easy to navigate. Not only will this speed up your time tracking and payroll processes, but the system will easy to train employees on.
You should also ensure that the solution you choose is easy to install or access. Most solutions available today are web-based and can be accessed from any device with an internet connection. Most also have smartphone apps available for easy access – this is especially helpful for remote employees or field workers.
4. Payroll integration
Time tracking and payroll processing go hand in hand, so it's crucial to find employee time tracking software compatible with Quickbooks or other popular payroll solutions – and most importantly, your own!
If the software you're looking at offers a trial, then this would be a great time to try out the payroll integration. You want an integration process that is smooth and easy to initiate. Otherwise, at the end of each pay period, you will be in for a major headache when you attempt to process payroll only to run into a slew of issues.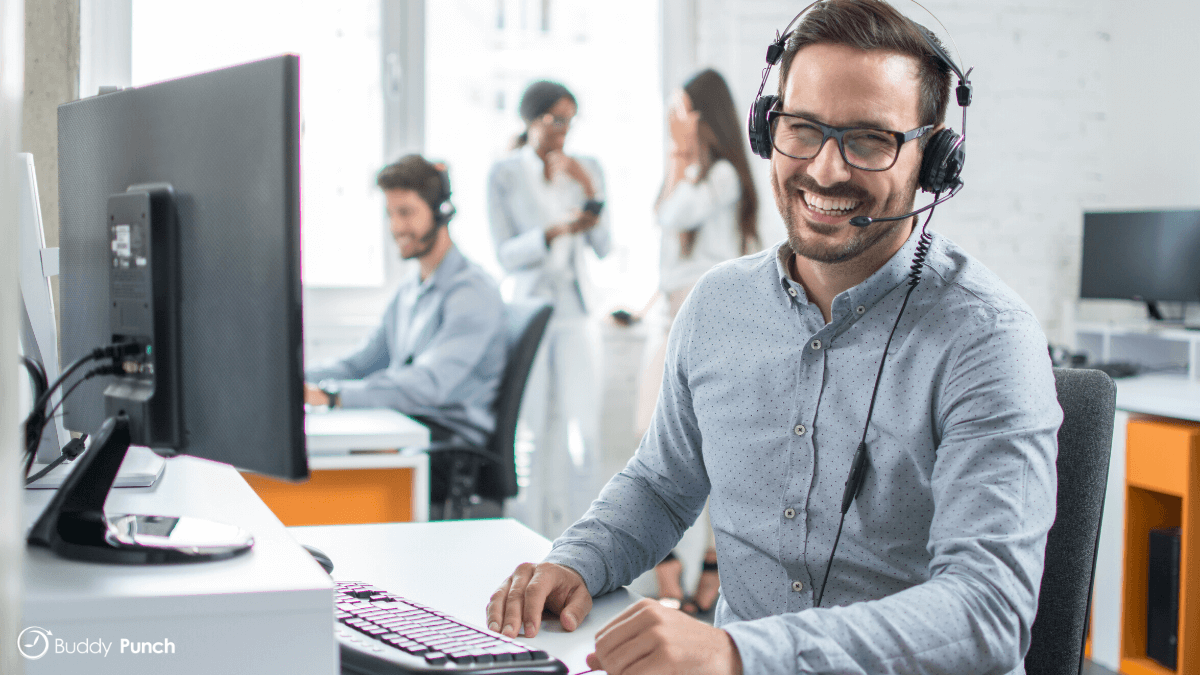 Beneficial features are important, but so is customer support. If the time clock software you're looking at doesn't provide great customer service, then it may be time to move onto the next option.
5. Great customer support
Last, but most certainly not least, is the time clock software you choose must offer quality customer support. Many solutions provide multiple support channels, including email, phone, and live chat. You must decide which customer support channel is the most important to you and your business.
To quickly find out how excellent customer support is for a particular solution, you should turn to customer reviews. If the software has poor customer support, it's customers, whether current or previous, will be the first to let you know.
If you have the option to trial software, customer support is typically included, so you can test the waters by asking various questions that may arise during a typical workday. Doing so will allow you to determine the average response time, how knowledgeable support is, and how much of an emphasis they put on the customer experience.
Conclusion
You should so some in-depth research and shortlist the best time clock software to manage your time tracking and attendance needs. Be sure to make use of the available free trials to have a hand-on experience and to test the features and functionalities of the software. After you've tried a few different solutions developed by different companies, you will eventually find the best one by comparing the features of each.
While you may consider Quickbooks time tracking for employees, it's best to select a pure time tracking solution that is focused on just that!