The 19 Best Software Options to Clock In Online 2023 (In-Depth Post)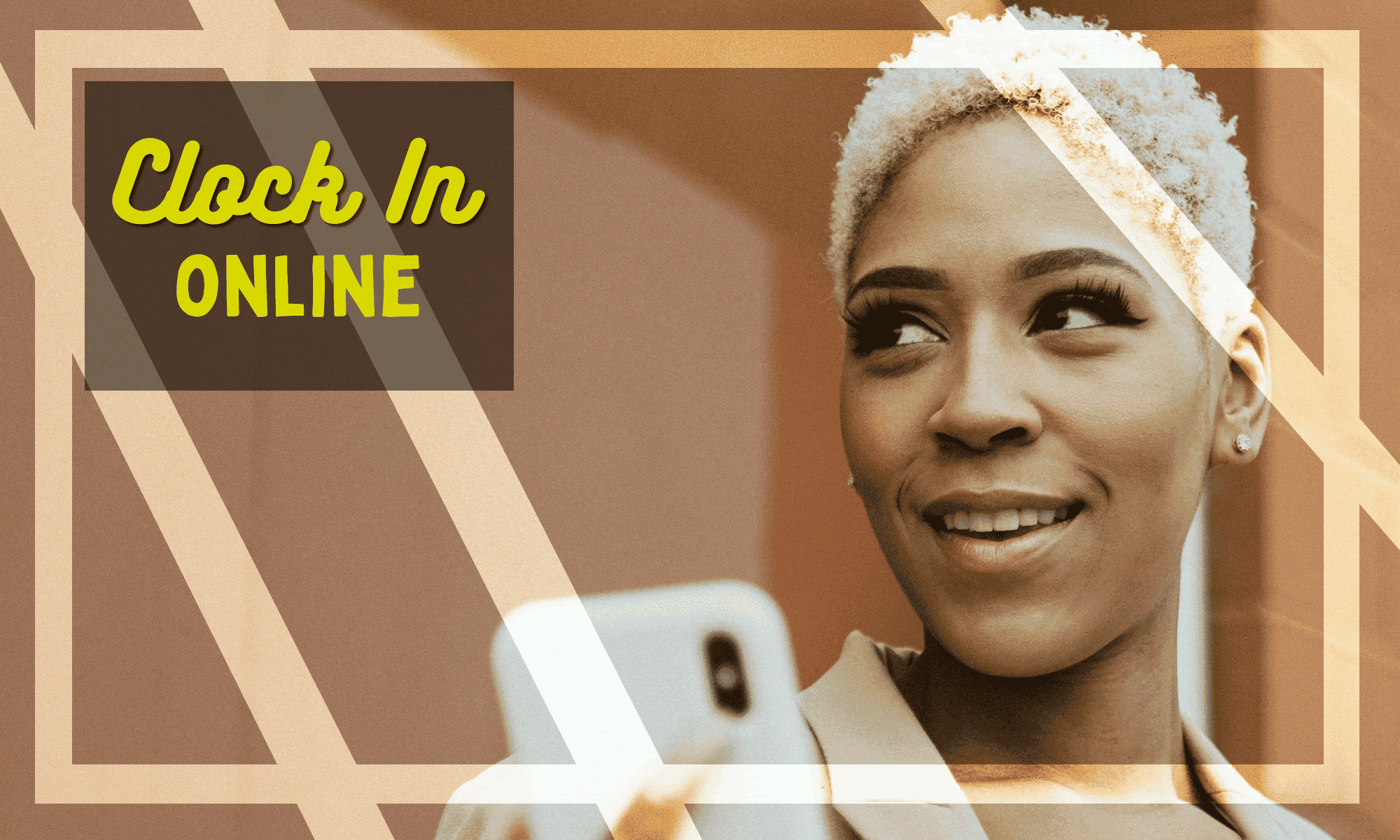 For many businesses, an online time clock system is the missing puzzle piece that can lead to greatly increased productivity and profitability. Employee time clock software has numerous benefits, some of which aren't so obvious.
The Pros of Online Attendance Software
In addition to letting you accurately track when employees clock in/out, online timecard systems have a psychological effect over your employees (especially when you first implement them). Most team members will be more conscious of how they work once time & attendance monitoring is introduced, which means the first few days can be critical to see the output your team is truly capable of.
Especially with the increase of Work from Home, a remote time clock solution has become nearly mandatory for business owners to monitor what happens when employees aren't on site. Thankfully, for online time clock software, distance isn't an issue – only internet connection is.
For online time card software specifically, their ability to function in web browsers means you can track employee time across multiple devices, such as Windows PCs, Apple Macs, iOS and Android smartphones, and even tablets.
The data collected by time card systems is an opportunity for businesses to improve operations in a lasting way. Not just by encouraging employees to work harder, but by using insights into workflow, team communication & cooperation, and productivity to make helpful changes that support employees.
The Downsides of Online Attendance Software
That said, there are numerous pitfalls to timekeeping if implemented the wrong way, and it's important for business owners to understand these.
Upper Management should understand that it is unreasonable to expect employees to be completely productive for 8 hours straight. At best, this will put additional pressure on employees which could lead to rushed jobs that may have to be corrected later, ultimately resulting in a net loss in productivity. At worst, this will lead to a complete breakdown of your team members' work-life balance.
The online time card app you choose matters. If you're trying to save time and you pick an online punch clock your team members can't figure out how to use, you're not going to see any benefits while tracking employee hours.
When you first start using online employee time tracking, it can be beneficial to reassure team members of your intent. The worst outcome would be fostering distrust between management and team members, or forcing employees to feel like they have to adopt rigid working habits that will later lead to burnout. Attendance software should be treated as what it is: a way for managers to get peace of mind and greater business insight for the purpose of improving the company for all team members.
Finding The Best Online Time Clock for Employees
Keeping what we've mentioned above in mind, we believe that there is a "formula" you can use to determine which online time clock would be best for everyone on your team:
Simplicity must be a key feature. We mean this on both sides – for team members to make use of the surface-level features that enable them to be tracked, and for upper management doing the tracking. The ideal online clock in system should only take one click.
Employee Accountability features must be versatile. As the pandemic displayed, the needs of a business can change overnight. Whether you're being pressured to adapt to industry trends, or need to make a quick change to adapt to your employees' changing needs, a time clock web app should come with modern, powerful options.
Payroll Processing must be streamlined. Payroll is an understated part of every business's operations and needs to be accurate for employee satisfaction reasons as well as legal reasons. An online time clock software that's incompatible with your current payroll systems, or fails to simplify the process overall, may not be worth the price.
Now that we've defined what we feel business owners should be more concerned with in their search for an online timeclock, we're going to list our top 19 software picks.
Clock In Online Vendors
Starting off our list of the best clock in and out software, we have Buddy Punch. Let's take a look at how Buddy Punch adheres to the three core principles we think online clocking in software should follow:
Simplicity – With features like one-button clocking in, Single Sign On (SSO), and QR Codes, Buddy Punch makes it easy for your employees to make use of the basic functionalities of the software.
Employee Accountability – Buddy Punch's versatile features are where it truly shines. Online time tracking for employees is easy when you can make use of GPS Tracking, Job Codes, Notifications, Photos on Punch, Customized Reports, IP Address Locks, and more.
Payroll Streamlining – With Integrations with most popular payroll software, and features like OT Calculations, Paid Time Off Tracking, PTO Accruals, and Payroll reports, Buddy Punch allows you to guarantee that employee time cards are accurate and properly compensated.
Next, we're going to dive into each of these features mentioned to get a better understanding of how (and why) they're so valuable for Business Owners.
Note: If you'd like to skip straight to trying Buddy Punch for yourself, you can use a 14-day free trial to see how you like it.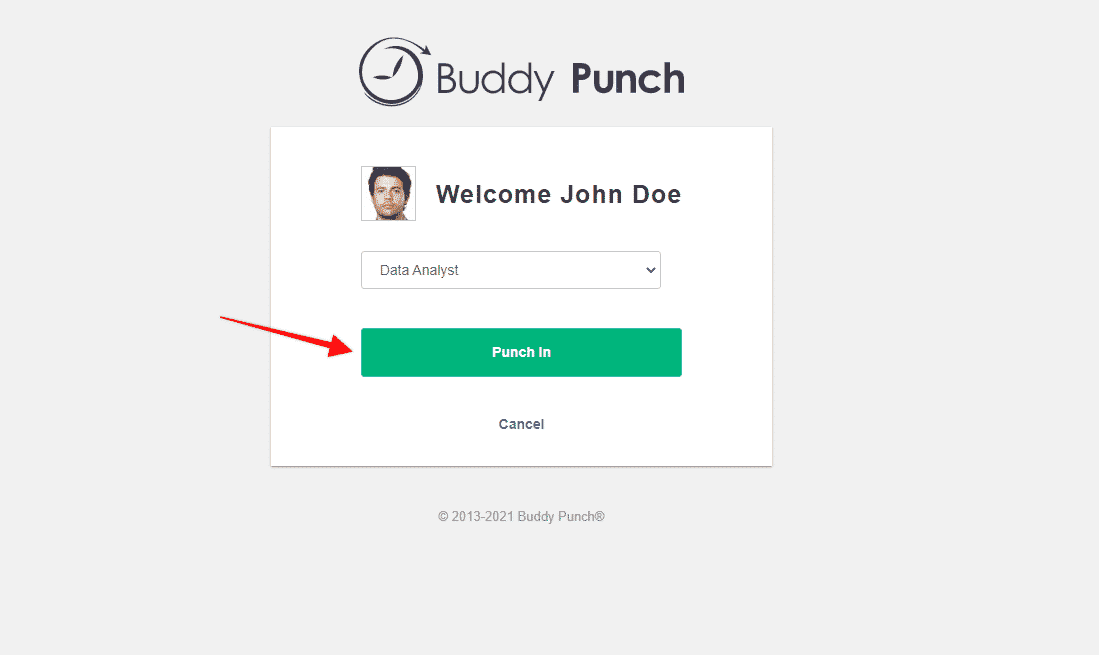 Buddy Punch makes it easy for team members to start tracking their time by keeping it as simple as possible. In just one click they can sign in. While there are other features you can enable on the administrative side to go with this feature, it can be as simplified as you want.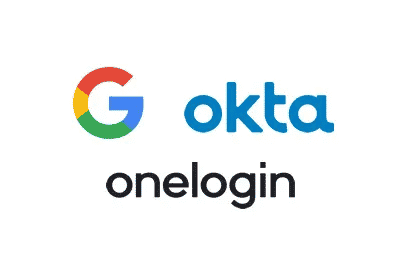 Another option to make things simple for your employees, team members can sign into Buddy Punch by using their already-existing accounts on other platforms (Google, Saml 2.0, OneLogin).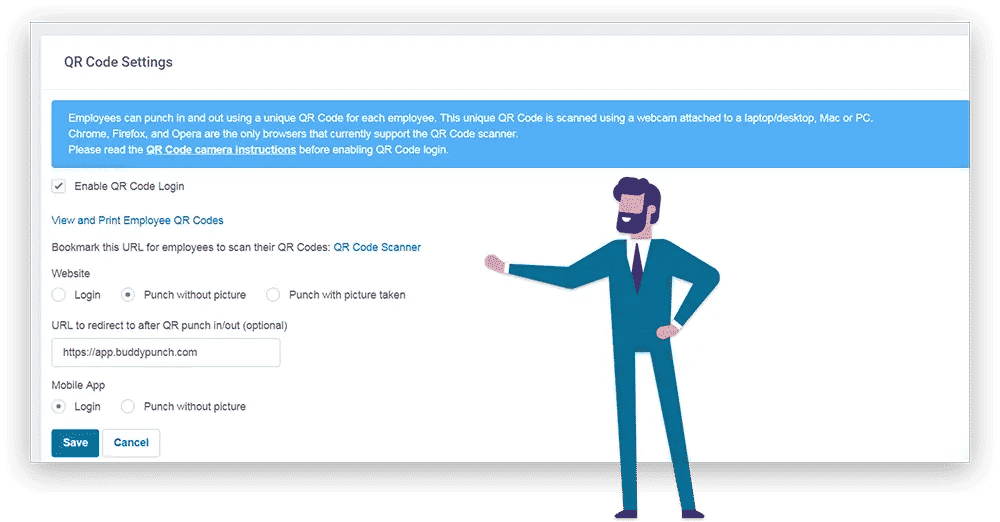 For more modern setups, you can use the QR codes feature to make clocking in as simple as flashing the QR code when signing in. Furthermore, business owners can enable a feature that allows Buddy Punch to take a picture on punch if desired (more on this option further down).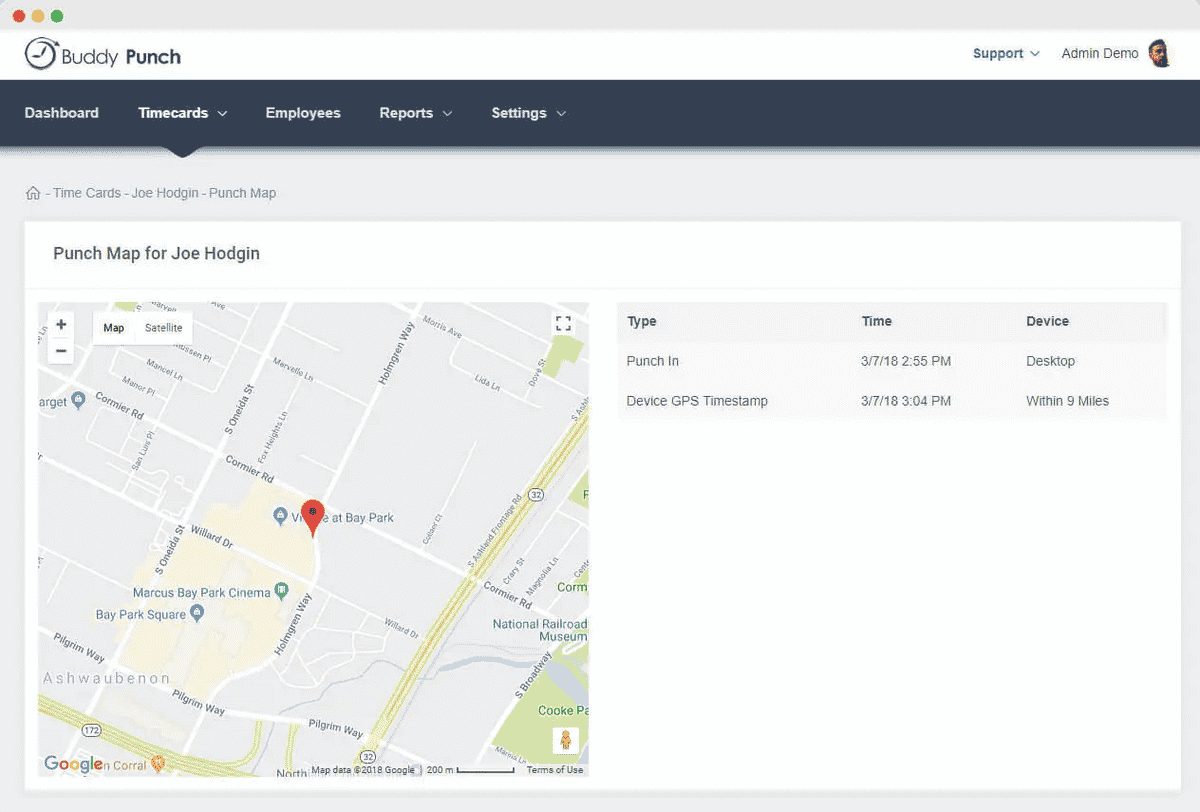 More business owners than ever are realizing the importance of remote tracking features in a web time clock app. Buddy Punch has you covered with GPS tracking that can be enabled or disabled on a per-employee basis, and the ability to group team members by location.

Our Job Codes feature, also known as Department Codes, allows you to track employee productivity across specific custom jobs or for particular companies. Employees can easily swap between different job codes while they're on their shift, meanwhile this feature lets you easily calculate what jobs are most time consuming or profitable for your business.

Buddy Punch is more than an online clock in and clock out program. With the notifications feature, team communication is quicker and more effective. Team members can effortlessly alert managers when they want to make a move (such as requesting time off), and managers will receive their own notification to respond to the request (which will then in turn send a response notification back to employees).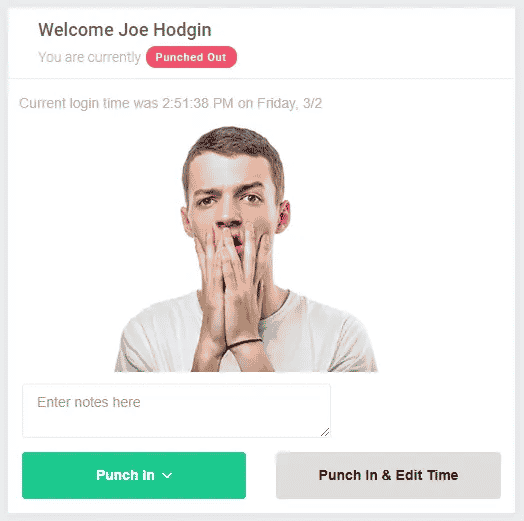 One benefit of online time card software is how well they can incorporate modern technology. WIth the photos on punch feature, you can turn employees' webcams and built-in cameras into extra security to cut down on time theft or buddy punching. Simply enable this feature and employees will have their photo taken whenever they clock in or clock out.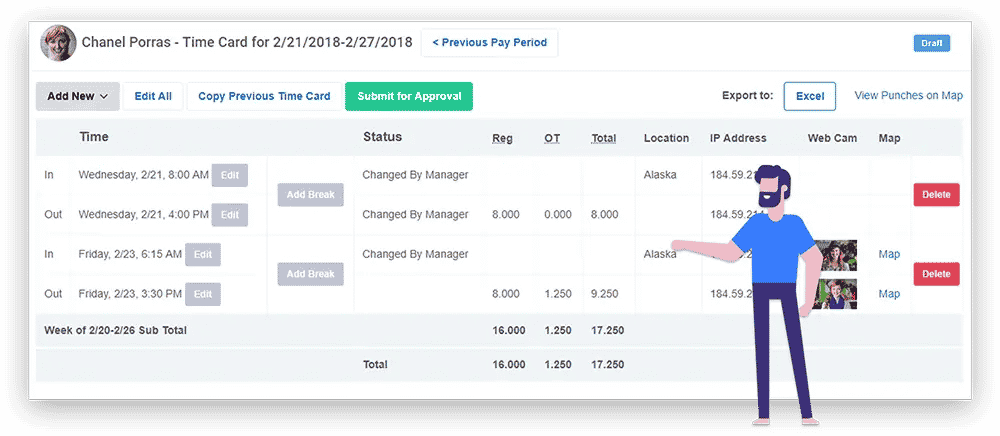 Buddy Punch comes with customizable reports that can be exported as Excel or PDF. This feature grants upper management the ability to view online time cards for employees to see information such as when they signed in, how many hours they logged, how much of that was overtime, their location, IP Address, and more. You can adjust what information is displayed at will.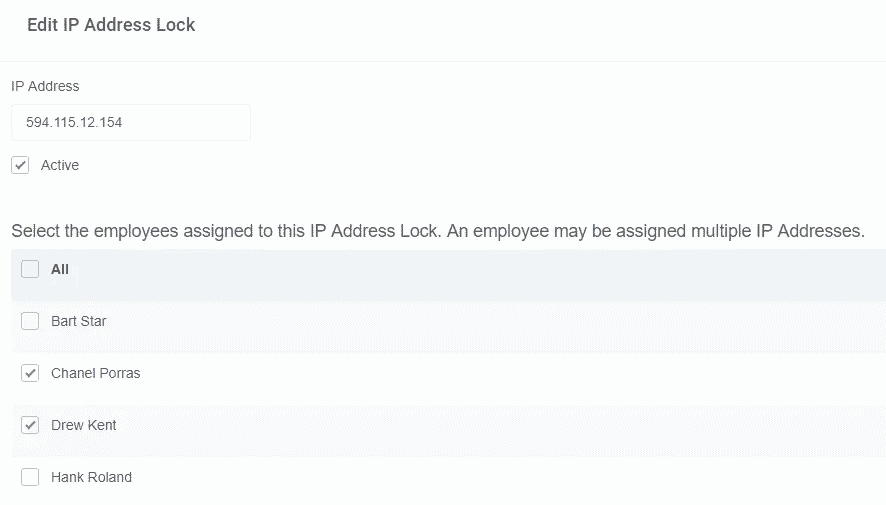 The IP Address Locks enables employers to exercise a level of security, even when employees are working out of office. With this, you can ensure that your team members only log into Buddy Punch from secure locations.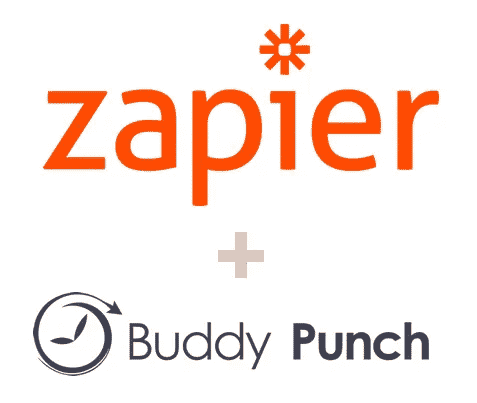 Buddy Punch integrates smoothly with many popular payroll providers such as Zapier, Quickbooks, ADP, Paychex, and more. View the complete list of Buddy Punch's integrations here.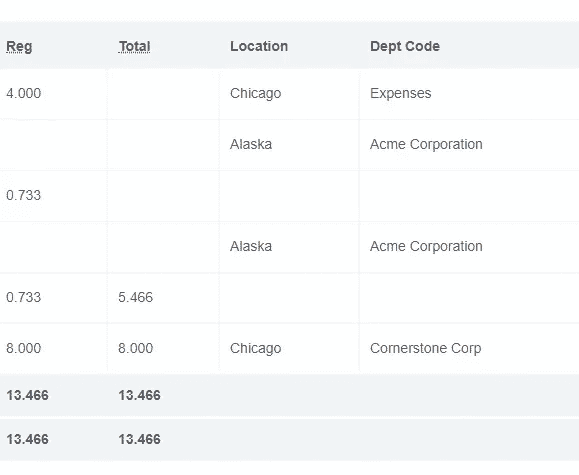 Most clocking in and out software comes with features to aid with payroll and overtime, and Buddy Punch is no exception. You can choose from more than a dozen overtime types, and feel free to contact us if you want a new type added to fit your needs.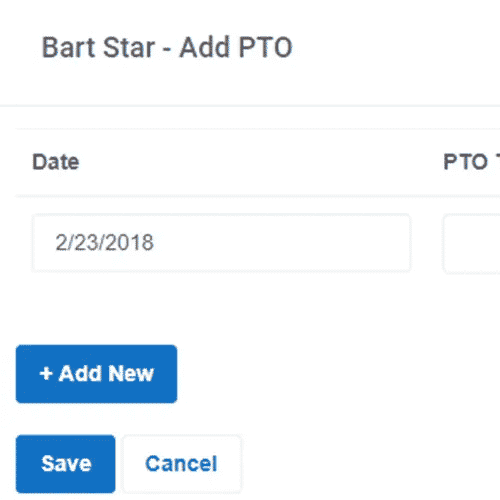 Track paid time off (sick days, vacation days, etc.) easily with Buddy Punch. One thing that sets Buddy Punch apart from other online time clocks is the ability to grant employees complete autonomy over how they handle PTO. If you wish, you can let team members automatically be accepted for their time off requests.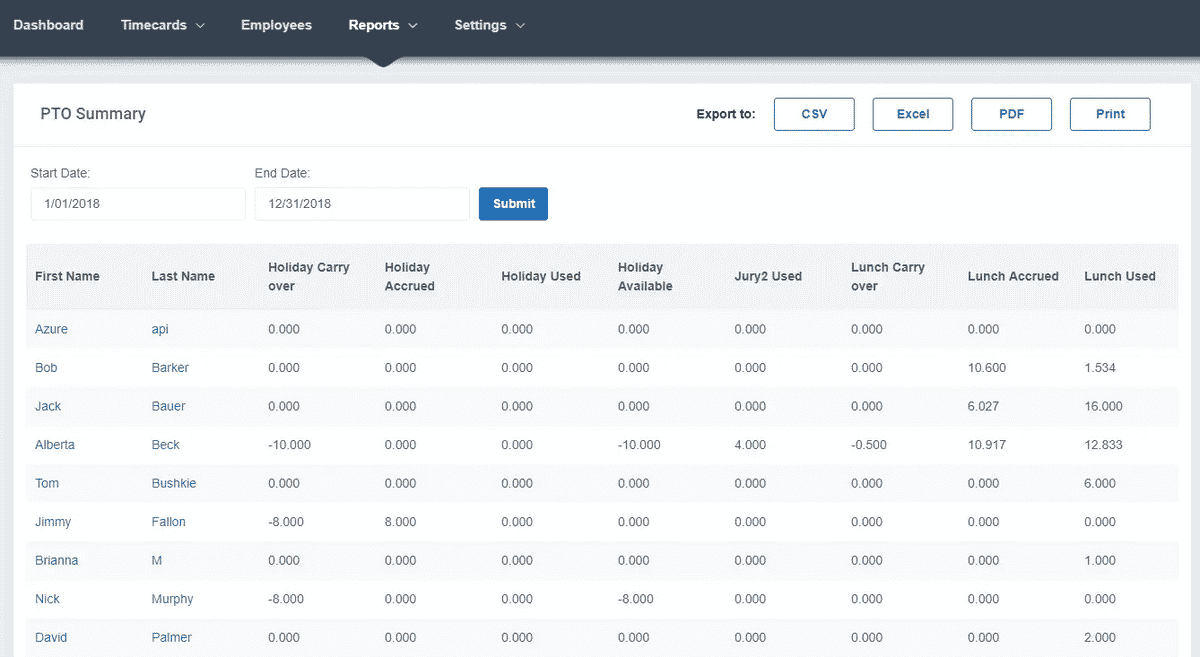 If your business is set up to bank paid time off, you might want to make use of Buddy Punch's accrual feature. The Accruals option has several flexible options, allowing you to have it accrue automatically based on pay period, hours worked, or yearly. Setup as many rules as you desire.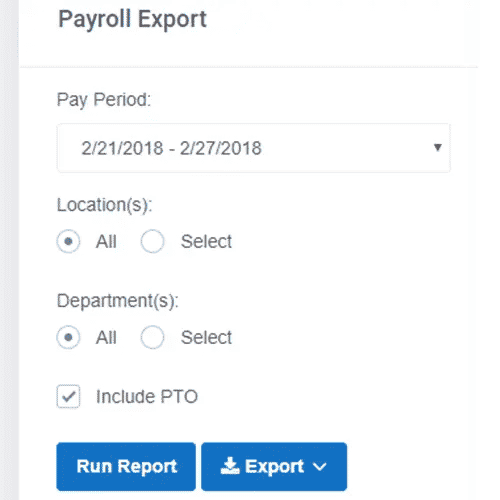 As part of the reports feature, you can export a Payroll export on demand to view employees, hours, overtime, locations, and departments. This export can also be sorted by pay periods.

Buddy Punch Is a Versatile Clocking In and Out Software
Even with the overview we provided above, we still have yet to cover all that you can do with Buddy Punch. Once you've paid for a pricing plan, you have access to every additional feature in this time clock free.
Other features include:
It's also worth noting that as a company, Buddy Punch isn't only focused on online employee time tracking. We have a blog section that's regularly updated with information for business owners to improve their operations (such as guides on team morale, employee satisfaction, and job retention), we have a help doc center that we update with information on how to best use Buddy Punch, and we have a responsive live chat where our customer support can answer any of your questions.
If you're intrigued, you can book a one-on-one personalized demo of Buddy Punch here.
Buddy Punch's Online Reviews
It's hard to get an objective view when you're on our own time card website. So instead, let's see what previous users have to say about our software. As of this post's writing date, Buddy Punch has 4.8 out of 5 stars and 676 reviews on Capterra.

"Very easy for employees and administrators alike to track time and edit if necessary. Provides accountability for our employees with the location settings such as GPS/Geofence. Provides a variety of reports that are helpful. Provides our employees with mobility–we can send them to any job site, and they have the ability to punch in/out."

Click here to read the full review.
"Until I decided to level up because some bundy clock machines bogged down at the office, I began looking for a time card system that would eliminate time fraud from employees … and make my life easy too. I began to entertain biometric time clocks. But the newest machines are so expensive and still quite laborious on part of the employer who had no human resources department. Until I came through an advertisement from Buddy Punch, this picked up my interest. After a few hours of contemplation, I tried it and boy was I blown off by its features real-time pics, extensive data of employee activity, payroll data, etc. "

Click here to read the full review.
"Incredibly easy tracking of hourly employees time cards including break times, lunches, and PTO taken."

Click here to read the full review.
"I love the convenience of using both the computer and the mobile app for clocking in and out, editing punches, viewing time cards and submitting requests. Buddy Punch is SO easy to use and understand and I love all of the features that have been made available to me. By far the most convenient time-card method I have ever used."

Click here to read the full review.
As most of these reviewers noted, Buddy punch is a time card application that's convenient, easy to use, and comprehensive with its features.

Try Buddy Punch for Free
If you're starting to feel that Buddy Punch might beat out other online time clocks, you can test it out by signing up for the 14-day free trial. You can also book a one-on-one demo with our support team, or view a pre-recorded demo video.
TimeClick is a software that might appeal to business owners that want to buy a timeclock software free of subscriptions. TimeClick operates on a "one-time payment" model.
Their slogan is "One Time Clock. All the Features You Need" and some of those features include:
As of this post's writing, TimeClick has 4.7 out of 5 stars and 438 reviews on Capterra.
"This software offers a clock in system that monitors and controls early clock-ins, allows for auto-lunch deductions, and over time alerts. It saves money in the long run to track wasted labor and use the tools to control these cost and to see where waste is occurring. "

Click here to read the full review.
OnTheClock offers various features and functionalities, some of which include:
If you're operating your own business (with 1-2 employees) you can turn this into your own free web based time clock. Otherwise, pricing varies depending on team size. As of this post's writing date, OnTheClock has 4.7 out of 5 stars and 511 reviews on Capterra.
" My overall experience with OnTheClock has been great from start to date. I just got off the phone with customer service and was super disappointed it an issue I have been having and she helped me fix it easily I love the app I love the price I love how easy it is I love how easy it is for everybody else to use it. "

Click here to read the full review.
Connecteam is another potentially free clock app that offers various features and functionality. Here are just a few:
While Connecteam does fall into the same limitations of most free time clock programs (with having most features locked behind a payment plan) this is still a great time tracking software. Connecteam has 4.7 out of 5 stars and 149 reviews on Capterra as of this post's writing date.
"We had one solution for scheduling, another program for task and project management, another app for messaging, and a cloud-based program for time-tracking. Until we found ConnectTeam. Everything we needed (plus more), all in a single solution. Not only did we cut our previous costs by 80%, everything is now in a single solution."

Click here to read the full review.
5. TimeClockWizard
This free online time clock for employees defies most expectations by allowing you to use it for an unlimited number of users (most free time clock programs have a cap). At the time of this post's writing, TimeClockWizard has a rating of 4.4 out of 5 stars, based on 85 reviews (see here).

Some of its key features include:
"Love that they have a free option that is simple to use for at home workers and freelancers. It is easy to learn how to log your time and to clock in and it give clients peace of mind that when you calculate your hours you have actually kept tract of the work you are doing."

Click here to read the full review.
6. Wrike
Wrike is another free online clock in and out system that business owners can try. At the time of this post's writing, Wrike has a total of 1744 reviews on Capterra (see here), with an average of 4.2 out of 5 stars. Some of its key features include:
Here's what one reviewer had to say about this potentially free online employee time clock:
"Wrike is about as close to a "perfect" project management software for us as you can get. When buying a product, there are always going to be a few things that don't exactly work the way you'd like, but the number of those instances with Wrike are few and far between."

Click here to read the full review.
When I Work offers various features and functionality, some of which include:
It's a great online clock in system for employees (even on mobile devices) and has 4.5 out of 5 stars and 925 reviews on Capterra.
"My overall experience has been great with this clock app. It has many great features, Employees can easily view their work schedules and clock in & out from mobile device. HR department can easily find attendance sheet & create payroll by this software."

Click here to read the full review.
8. Clockify
Now we dive into another potentially free employee time clock software. Clockify allows employee time tracking online through Web, Desktop, and Mobile apps. Here are some of its features:
At the time of writing, Clockify has a total of 4106 reviews on Capterra (see here), with an average of 4.7 out of 5 stars.
"Clockify has helped my team get our projects organized for quite some time. We enjoyed the free version for a little over a year before we started opting for the paid version since we want to take advantage of some of the paid features such as automation, API integration, templates, and other productivity features to further improve our operations."

Click here to read the full review.
Timely is considered a well-rounded work from home time clock due to its ability to automatically track time spent in web and desktop apps for your remote teams. Its other time tracking features include:
That said, it's mostly the focus on AI learning that sets Timely apart from other time clocks online. Timely has a total of 207 reviews on Capterra with an average of 4.7 out of 5 stars as of this post's writing.
"The concept is terrific. I have peace of mind knowing that my work is being logged, and I'll therefore be able to bill accordingly. Customer support is unparalleled! They're unfailingly quick, friendly, and always helpful. I hope that continues as this company grows."

Click here to read the full review.
OpenTimeClock is a free online time clock for small business needs. Features include:
It's worth noting that with this time clock software's free version, you don't get Face Recognition or Custom Reports. As of this post's writing date, OpenTimeClock has 4.4 out of 5 stars and 18 reviews on Capterra.
Here's what one reviewer had to say about this clocking in and out software:
"This software is awesome for clocking in and out at work. It is so easy to use and edit. My boss can print them out and send them to her accountant."

Click here to read the full review.
actiTIME is a free time clock for small businesses if your team is small enough, otherwise you'll have to use the yearly billed plans. Features include:
While the fact that this can be a web based time clock free of charge is a major pull, actiTime has other benefits that have led to it holding a rating of 4.6 out of 5 stars on Capterra, based on 85 reviews (see here).
"Overal, I have been using ActiTIME self-hosted version for over 4 months and I love it. It provides me with everything I need to track my daily tasks, to properly provide clients a detailed report on tasks for invoices I send using Invoice Ninja and lastly it doesn't require a monthly subscription which is always a plus!"

Click here to read the full review of this potentially free online timecard system.
Hubstaff is a clock in program for employees that includes functions such as:
As of this post's writing date, Hubstaff has 4.6 out of 5 stars and 1250 reviews on Capterra.
"Very happy I moved from Time Doctor to Hubstaff. Huge improvements on all areas and a satisfying product to use. The experience is so good that I find myself wanting to stay with Hubstaff regardless of whether my need for time tracking reduces."

Click here to read the full review.
We understand that there's a high demand for free time clock software, but most of these tend to lock more powerful features behind payment plans. Keeping that in mind, the TimeClockFree App is a strong option that includes various features such as:
You can use this as a desktop time clock or as a free mobile time clock app.
If you're looking for a time clock software free download TimeClock MTS might be up your alley. You can get the time clock download here.
At the time of this post's writing, TimeClock MTS has a total of 92 reviews on Capterra (see here), with an average of 4.7 out of 5 stars. If you have less than 4 employees, you can use this free time clock software for small business. Larger teams have to pay.
Features include but are not limited to:
"This software is so easy to use and set up. You can have tons of information about all your employees in one spot. We just use it as a timeclock as we have different payroll software, so I just have to enter an employee's name and assign them a clock in/out number and we are done. I have played with and used, for a bit, other portions of the software, and it was jus as easy."

Click here to read the full review.
At the time of writing, TimeCamp has a total of 522 reviews on Capterra (see here), with an average of 4.7 out of 5 stars. Some of its key features include:
"Hours and productivity are tracked easily day to day and the platform provides useful feedback. I have recommended it to other business leaders also."

Click here to read the full review.
QuickBooks Time (formerly known as TSheets) has features that include but are not limited to:
At the time of this post's writing, QuickBooks Time has 4.7 out of 5 stars and 5,559 reviews on Capterra.

"Customer service is wonderful, precise help line, they meet our desires in the office. Me personally I would recommend it to my friends and own circle of relatives to try this great platform. Employees can clock in themselves and simply watch for approvals is only a win for us. Quite simple to access, no redirecting to different pages I suppose anybody may be successful to apply it. I just like the reporting and capacity to download the information."

Click here to read the full review.
If you want it to be, Sling is another free time clock app for Android, iOS, and Desktop if you stick with its most basic plan. While more of the heavy-duty features are locked behind payment, there's plenty to make use of for free online time tracking for employees.
While you can visit Sling's website to explore a full list of features, here are a few:
Sling has 109 reviews and 4.6/5 stars on Capterra as of this post's writing.
"I then saw how Sling offered a timeclock, which our company really needed. We relied on Excel sheets for our employees, so using a timeclock app was like bringing us out of the dark ages. We use the Newsfeed all the time to communicate policy and procedure changes as well. It has changed the way we interface with our employees."

(See the full review here.)
18. 7shifts
7Shifts Is another time clock software that provides a free employee time tracking plan. One thing that sets 7Shifts apart is that it was mostly designed for restaurants. If you run a small restaurant and have been looking for a free clock in and out system, this might be the tool for you. Check out some of its features:
7Shifts has a total of 876 reviews and 4.7 out of 5 stars on Capterra as of this post's writing.
"Questions get addressed the same day! If there's a glitch or a feature request, they listen and will try to implement on their next update. This app has come a long way. The app is ever evolving and I see new features being added from time to time. Love the support and love the evolution. Price is also fair. 100% will recommend to any businesses!"

Click here to read the full review.
19. Findmyshift
Last but not least, Findmyshift is another software that can be a free web time clock in software for your business. This program uses a team-size based pricing model, so it'll only work as a free time clock software for small businesses if you have 5 or less team members.
Some of its features include:
As of this post's writing, Findmyshift has 691 reviews and 4.6 out of 5 stars on Capterra. Here's one review indicating why it's a solid free online clock in system:
"Findmyshift has been great right from the start of a long free trial period. This gave us the opportunity to really test the product. Customer service even during free trial was prompt. All the training videos and faq made the learning process easy. Since then, everything has run very smoothly. We don't use all of the features but the ones we do make a big difference."

(Click here to read the full review).
Choosing The Best Clock In Software
It should be more apparent now that choosing a time clock for your business is mostly a matter of determining which features you need to manage your workforce. For example, a restaurant owner would most likely gravitate towards 7Shifts, since it includes specialized features such as a manager logbook and Tip Pooling. Meanwhile, a business owner looking for the best free time clock might narrow their options down to TimeClock MTS or Sling.
In our opinion, if your goal is to find a software that can adapt to changing markets, has built-in functionalities that you can enable or disable at will, and has a responsive customer support team ready to help you out at any moment, you can't go wrong with Buddy Punch.

Try Buddy Punch for Free
If you want to test if Buddy Punch is the right clock in software for your business, sign up for the 14-day free trial. You can also book a one-on-one demo or view a pre-recorded demo video here.

You May Also Like…