Top Time Clock Software for 2020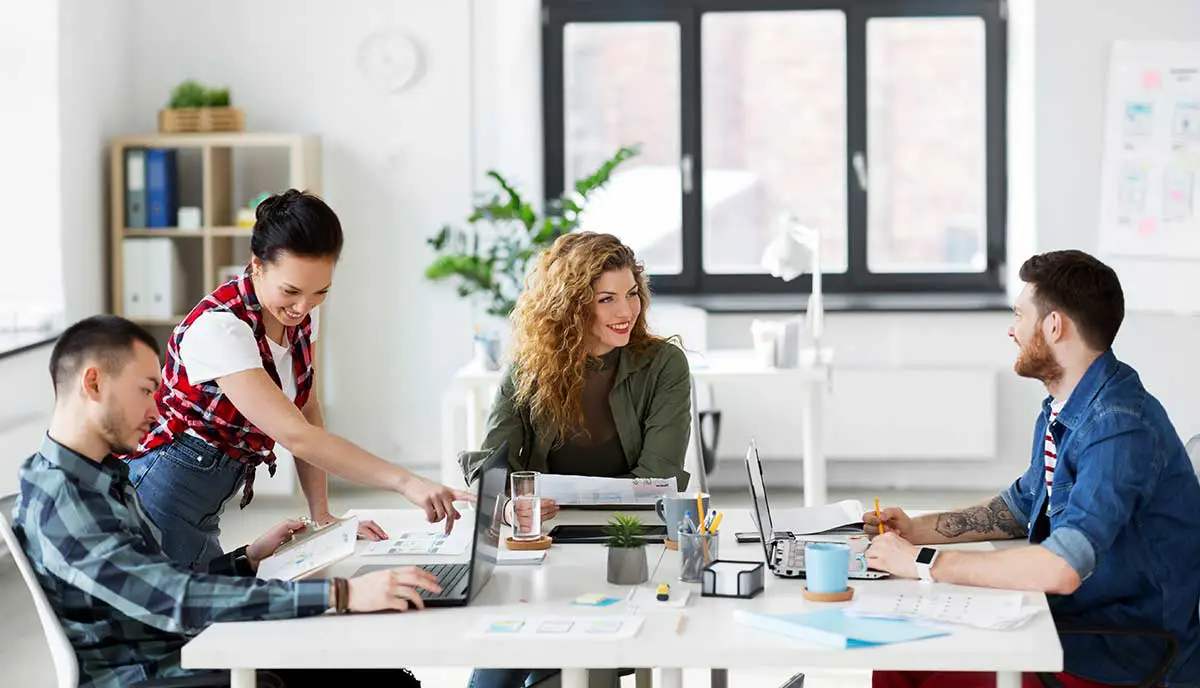 Tracking time and movement of your employees can end up being an incredibly demanding and labor-intensive task without the right tools.
You have hundreds of options to choose from to help you monitor time and attendance, but this is what makes things somewhat overwhelming and confusing.
Where do you even start?
The good news is that you can get going right here!
We have limited these online reviews to desktop-based software products rather than attempting to cover all different platforms, which might leave you more confused than ever. This is, by design, not an exhaustive list.
Desktop Time Clock Software Reviews
Our core focus today is on desktop-based time tracking software. This is not to say you'll be restricted to fixed-use only, but most of the tracking solutions we'll explore right now are designed for this intention, even if some of them also offer mobile functionality.
We'll get straight down to business now with a look at 8 of the leading digital time clock platforms suitable for a variety of companies, big and small, that help drive your business forward by saving you time, effort and money.
Buddy Punch
ADP Workforce Now
APS (Automatic Payroll Systems, Inc) OnLine
Attendance Enterprise
Emplotime
Hubstaff
Mitrefinch
TimeClock Plus
uAttend
We've chosen tools that vary considerably regarding what they do and the type of businesses they're suitable for, so there should be something for everyone.
With a brief snapshot review and a summary of where each piece of software stands and falls, you should be able to see at a glance whether any given tool is worth your further investigation.
1) Buddy Punch
Since we are reviewing top desktop time clock software, it would be silly for us not to include ourselves! If you are looking for an intuitive solution that allows your employees to easily punch in/out then Buddy Punch time clock software may be what you are looking for. Not only is it easy for your employees to use, but even easier for an Administrator.
What Does It Do?
Buddy Punch gives your employees the flexibility to punch in and out from any web browser or by using one of our free smartphone apps.
You can easily view and export each employees time card at the end of the pay period to take to your payroll provider or department.
Setup your account to meet the needs of your business whether that be by taking advantage of our more advanced features such as Facial Recognition, Job Costing, Locations or more custom features like allowing your employees to edit their time – you have the power to setup your account exactly how you'd like it.
Pros
Very intuitive and simple to use for both you and your employees
Several payroll integrations to meet the needs of your business
Extremely responsive customer care team – available whenever you need help!
Cloud-based so you can access Buddy Punch from any location any time
Competitive pricing to help you stay within your budget
2) ADP Workforce Now
Have you got more than 50 employees you need to keep track of? If so, ADP offers a robust solution compatible with Windows 7 through 10 and Mac OS that's consistently well reviewed for its user-friendly nature combined with hard-hitting functionality.
What Does It Do?
ADP's Workforce Now will simplify HR management, payroll, and benefits while allowing you full control over your data for time and labor management.
There's one central database that enables the automatic syncing of data across components, drastically reducing the time your company spends tracking the movements of workers.
Integrating seamlessly with a range of business and HR applications, you'll get everything you need under one roof with Workforce Now.
Although customer service has enjoyed a stellar reputation, as Workforce Now becomes more popular, support resources seem to be decreasing. Sometimes it's tough to contact your Relationship Manager, and the support can be frustrating at times, however great it was in the past.
In addition to online and face-to-face training, there are plenty of webinars and documentation to ensure everyone gets up and running smoothly.
With access to a mobile app and the ability to check in remotely, ADP Workforce Now is a fantastic tool that will dramatically slash the time spent tracking hours in the workplace. ADP is an American outsourcing ace, and if you have a small or mid-sized business, Workforce Now deserves a place on any shortlist.
Pros
Uprated payroll system slashes administration time by up to 75%, leaving you to get on with making more money
Performance review allows for paperless annual reviews while allowing employees to keep track of their progress throughout the year
Extremely intuitive self-service portal to empower your workforce and increase transparency
Super simple navigation, even if you're not too tech savvy
Large and generally responsive customer care team for your peace of mind
Cons
No ability to block time out showing when people will be away for the day
Some glitches with PTO, so make sure you set apparent boundaries since changing policies can often result in data loss
3) APS (Automatic Payroll Systems, Inc) OnLine
If you're seeking a cloud-based system to manage your workforce without needing to lose hours every week, APS's impressive OnLine not only helps you to chart time and attendance accurately, but you'll also enjoy essential HR assistance from benefits management through employee self-service.
What Does It Do?
APS Payroll markets across a broad spectrum of industries from nonprofits to healthcare providers. This flexible tool works equally well with smaller concerns and large companies, but the core focus is on medium-sized businesses.
APS provides a scalable system of centralized information that can be easily exported and manipulated, saving you countless hours of manual tedium.
Like all time clock software, you'll be able to keep a close eye on the movements of your workforce with GPS check-in, invaluable when employees are working off-site or remotely.
It's the range of additional functions that raises APS OnLine above the more basic packages. Beyond time, attendance and absence management, you'll also be able to make light work of payroll duties automatically.
You can integrate this software with literally hundreds of applications, so it's no exaggeration to say that APS OnLine is the only HR system you'll need.
As with many time tracking tools, pricing is not clear, so you'll need to explore this directly. What we will say is that you'll get a return on investment pretty darn quickly with APS OnLine, so if you want to start saving time and money while further driving productivity, pop this software on your shortlist.
Pros
Cloud-based and fully mobile compatible for maximum flexibility
Works effectively for companies of all sizes
Tax compliance minimizes any payroll worries through automation
Crystal clear data conversion gives you all the information you need in the format you prefer
90% of initial help queries answered within an hour, so you won't be left hanging if anything goes amiss
Cons
You will need to manually enter any hours that fall outside normal parameters, which can be tiresome
4) Attendance Enterprise
Attendance Enterprise is a web-enabled time and attendance tool that lets you take the hassle out of tracking hours worked along with many other HR and payroll tasks. There's a cloud-based model that requires no installation or software. There is also an on-premises version with licensed software installed, making this a flexible and agile package.
What Does It Do?
As with all the most effective time clock software, the money you spend on this solution should be saved in short order as buddy punching becomes a thing of the past and manual error or deception is removed from the equation.
You can track overtime and automate PTO as well as offering employees a self-service portal. This allows your workforce access to timesheets so that they can monitor hours worked and earnings.
This system works neatly with several time clocks, giving you maximum flexibility.
As well as taking care of all regular time and attendance matters, you'll also be able to run the reports you need so you can make the data work for you.
If you're looking for a basic but efficient alternative to manually tracking time and attendance, this system punches above its weight.
Pros
Seamlessly hooks up with payroll and HR
Give your employees full access to online timesheets
Automated leave management tool allows leave to be approved or denied based on company policy
Works with a range of badge readers and time clocks
FMLA tracking for your peace of mind and compliance
Cons
5) Emplotime
If you're looking for a budget approach to automating time and attendance tracking, Emplotime is available with a free trial and very competitive subsequent rates, so there's no excuse to still be doing this by hand. No matter how lean your budget. With no installation necessary, you can use Emplotime on desktops and mobile devices.
What Does It Do?
You simply log in to your portal and assign any device you choose to serve as a company time clock. Whether it's logging in to the office desktop or checking in from the home office using a cell phone, each worker can punch in as they need to.
Emplotime calculates overtime along with PTO and UTO, and reports of all this data can be exported into all major formats from PDF to Word and Excel.
Multiple punching is a nice touch for jobs or projects with irregular setups where staff might work on tasks for short, concentrated bursts and take frequent breaks. Speaking of breaks, you can set break times to be automatically deducted, which is another beneficial feature.
Support is available in real time around the clock which is a nice touch. If you do run into any snags, you should find swift resolution through the help desk.
If you have a smaller business and you want to spend less time administering the minutiae of time and attendance without needing to make a heavy monthly investment, Emplotime is a smart bet. This tracking solution is versatile and powerful, and while you won't have the scope of features on some more expensive software, you won't have the price tag to contend with either.
Pros
Exceptional value for money without compromising performance
Flat rate charged with no hidden or variable fees
Use across all devices from desktop to laptop and cell phone to tablet
Buddy punch lockout puts an end to time theft
Geolocation if you need to keep track of remote workers
Cons
Updates could be more frequent
Reports could be more detailed
6) Hubstaff
If you want to slash the time spent administering and drive your growing business forward, Hubstaff is one of the most popular time clocking tools on the market. Straightforward to use with a number of different subscription options, it's never been easier to get the most appropriate tracking software for your needs.
What Does It Do?
Time tracking with Hubstaff takes on many modes, and the inclusion of screenshots and GPS location ensures that everyone is where they say are they at the appointed time. This effectively puts an end to buddy punching completely, and the elimination of time theft alone should more than pay for your investment in Hubstaff.
You'll be able to integrate this software with more than 30 apps such as PayPal, Trello, and Basecamp on Windows, Mac OSX or Linux. The software can also be run on both Android and iOS.
The screenshots come in handy, allowing you to see just how well remote staff are working and when they take breaks. Alongside this feature, there's an activity monitor that alerts you to any slowdown and allows you to intervene to get things back on track.
Report generation is acceptable but somewhat less intuitive than you'd hope for, with some level of double handling involved.
If you're looking for highly precise time tracking, the ability to generate reports with all payments in or out easy to calculate, it might be time to consider taking a look at Hubstaff.
Pros
Varied choice of subscription models to suit all budgets
Navigation is a breeze
Identifies idle time and makes suggestions for eliminating it
Free trial available and also a free version so you can get a feel for Hubstaff before committing
Track hours from a desktop or when you're on the move
Cons
Tiresome chat bot needs to be manually closed if not required
Organizing projects can be painstaking work
7) Mitrefinch
In these time clock software reviews, we've tried to cover a range of solutions, so there's something for everyone, regardless of the size and scope of your business. If you have an organization with over 100 employees, you can use a site-based or cloud-based version of Mitrefinch to keep on top of tracking the easy way.
What Does It Do?
Mitrefinch TMS is a management system that can help you to cut down on time fraud while also enhancing productivity due to less time wasted manually administering tasks that can be simply automated.
As with all time clock software, the core purpose of this tool is to accurately track hours worked so you can keep your eye on all workers, whether they're on the premises or working remotely.
Beyond this, you'll be able to manage absences more efficiently and place restrictions on PTO when an aggressive deadline is looming.
With Mitrefinch, you can store all the personal details of your workers while allowing them to monitor what sick leave or vacation they are entitled to. Simple edits of personal information can be carried out by the staff as long as they are authorized to do so.
Since developing the very first electronic time and attendance software back in the 80s, Mitrefinch continues to go from strength to strength, so why not let your company benefit from those decades of expertise?
Pros
Mobile time clocks tailor-made for remote workers
HR module ideal for storing all employee data in one place, easily accessible by all authorized staff
Works alongside most time clocks from biometric models to web-based clocks
Time allocation system helps you plan labor costs and various other aspects of projects
Automatic or manual PDF reports let you make the best use of the data
Cons
No onboard payroll, although Mitrefinch does integrate with all major platforms
Not designed for companies with fewer than 100 employee
8) TimeClock Plus
TimeClock Plus is a time and attendance tool that comes either cloud-based or on-premises. Whichever option you go with, you'll get the same job done. The key difference is that with on-premises tools you'll need to install the system on your servers. You'll also be responsible for all maintenance and upgrades, so make sure you can handle this before committing to purchase.
What Does It Do?
As with all time clock software, you can get employees to check in on a desktop, in-app on their cell phones, by making a call, or by using the physical time clock, so there's no difficulty involved for your workforce.
TimeClock Plus is certainly not the cheapest tracking solution. You'll need to pay software and licensing fees if you opt for the on-premises tool. You'll also have to factor in training costs at over $200 per hour and an optional maintenance charge. Time clocks are also extremely expensive due to their sophisticated nature. With the cloud-based system, you're charged per employee at $24 to $36 depending on the plan you choose.
If you can swing the cost, you'll be rewarded with great functionality. All of your time punching needs are taken care of with minimal input, so you'll save time and resources while also eliminating time theft and driving productivity harder.
Beyond the time tracking basics, TimeClock Plus can plug into over 200 major payroll providers for your convenience.
You'll also be able to generate a diverse array of reports so that you can make full use of the information at your fingertips.
Customer support is strong and available weekdays from 7 am to 7 pm CST.
Pros
Choose between an on-site or cloud-based solution according to your needs
Allow workers to clock in with a desktop, laptop, mobile app, by phone or by time clock, so all bases covered
Variable service plans and licensing to suit all requirements and budgets
Employee self-service lets your workers keep an eye on PTO
Cons
Time clocks not included, and they are expensive
No free trial, although you can cancel during the first month
9) uAttend
If you have a small business and you're on the hunt for a basic but effective tool for tracking time, uAttend is the obvious solution.
What Does It Do?
Every business has different needs, and you should choose tools in line with those needs. All-encompassing software capable of a wide range of functions is not always necessary with smaller organizations. If you want a simple but effective time clock system that won't bankrupt you, uAttend is a smart bet.
Workers can clock in and out on the web-based platform, using their smartphone or even by placing a call. uAttend is compatible with a decent number of time clocks, including biometric models. Offering this degree of choice allows you to make your life easier without complicating things for your workforce.
You can configure alerts to let you know when every worker clocks in or out. You can fine-tune this so that you also get pinged by email if anyone punches in too late or leaves too early.
Your employees can use the system to request time off, with managers able to easily grant or deny this. This can be done from the system or directly through the time clock.
With separate membership plans based on five tiers of employee volume (1-9 up to 100+), this cloud-based tracking solution means there's no installation or maintenance of software, and the system can be accessed from anywhere. If you have a smaller business and limited use for project management tools, uAttend might be the best mini-investment you make this year to keep on top of the movements of staff.
Pros
Flexible log-in options using a desktop, cell phone or telephone
Configuration available to prevent early check-ins or late check-outs so you can keep a handle on overtime
Easy management of PTO and sick time
Time clocks are very reasonably priced with monthly fees also low, starting at just $18 a month
No long-term contracts, so you can avoid any potentially unwelcome commitment
Cons
Starts to become a little pricey with 100 employees and upward
Limited functionality, such as you would expect for a scaled-down tracking solution
Smartphone Punch Clock App Reviews
While desktop time clock software is generally fit for most purposes, working practices are changing and sometimes a more fluid solution is required. The advent of smartphone time tracker apps means you can keep an eye on your whole workforce regardless of where or when they're working.
Online Time & Attendance Reviews
There are plenty of options when it comes to a web-based time tracking solution, but it can be difficult to determine which is the best. With the help of our web-based time and attendance software reviews you can easily determine which solution is the best for your business.
Best Time Clock Software for Small Businesses
Are you a small business owner looking for an affordable but reliable solution, but overwhelmed by the options available to you? Then be sure to check out our recommendations for the best time clock software for small businesses. We break down your options based on the features they offer and even more importantly their cost.
Final Words
As you can see, if you are prepared to invest in time clock software, you can make substantial savings in terms of labor costs while also waving goodbye to time theft and watching productivity spike.
With hundreds of options at your disposal, take your time and make the choice that's right for you and your business rather than rushing in and committing to an inappropriate tool.