PTO Tracker Excel Templates (4 templates & 1 Superior Option)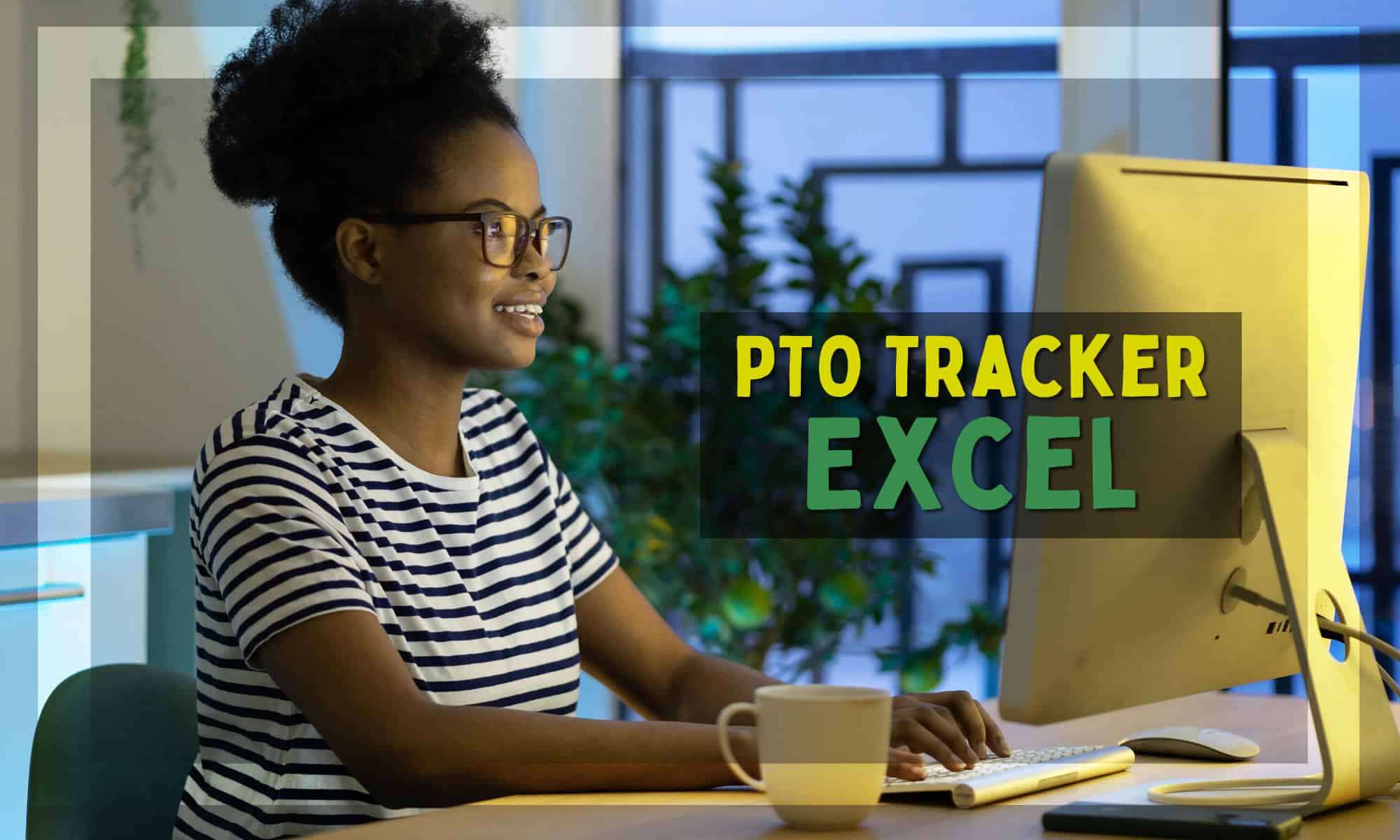 With industries growing more competitive in regards to attracting and retaining high-quality talent, many business owners are realizing how critical Paid Time Off Management is. Highly skilled team members place an emphasis on being able to exercise control over employee PTO, so adjusting your PTO Policy can lead to a more effective workforce – which means less headaches, more profitability, and improved cohesion in your workplace.
In this post, we're going to outline a few of the most common mistakes we see from how employers handle their PTO Management. Then we're going to discuss remedies, a powerful employee vacation tracker tool that we recommend, and close with Excel templates that can help manage PTO – if you still want them after we're done explaining their downsides.
PTO Tracker Excel Options
The Downsides of Tracking PTO Manually
We talked above about the importance of tracking PTO, but we've unfortunately noticed a pattern: many business owners still use manual methods of managing employee vacation time.
While some of the smarter business owners will at least use PTO tracker templates, ultimately the best move they could make is choosing digital methods of PTO Tracking. There are a few reasons for this:
Digital methods of managing PTO drastically reduce human error. No need to worry about forgetfulness, typos, or manipulation of information when everything can be checked against a digital database (even more so if you use a cloud-based PTO tracker).
Digital PTO Tracking is faster than any manual methods, templates or not. Leave requests can be put in with just a few clicks and can be approved or denied and added to records with just as much speed and efficiency.
Digital PTO Trackers often come with additional benefits and features. When looking at business management software, PTO related features are often comprehensive, but only just part of the package. Other common functions include employee scheduling, time tracking, and integrations with other powerful software.
Digital methods of PTO tracking are more transparent. The more employees you manage, the more important it is to be able to get an understanding of their PTO at a glance. Sick days, vacation days, paternity leave and more – while Excel templates can help marginally in this regard, software can take it a step further with quick sorting, referring back to previous pay periods, filtering by employees, and more.
Choosing a Digital Time Tracker
It should be more apparent why we suggest digital time trackers for business owners: they're a drastic improvement over more manual methods (whether you're using a physical time tracking spreadsheet or making a moderate upgrade with spreadsheet templates).
But even with that established, there are a LOT of different paid leave trackers out there, and many of them come with a varied list of additional functions. So, to make finding one that works for your business simple, we've narrowed it down to 3 core features we think business owners should emphasize:
Employee Accountability (to encourage team members to better manage their time while they're on the clock – so that PTO impacts the bottom line less)
Payroll Streamlining (so you have accurate data and detailed reports, overtime calculations, and paid leave subtracted from overall payments)
Staff Scheduling (with better scheduling, your employees may be able to get enough of a rest to not use PTO).
You may be wondering how we realized these features would be optimal for choosing a digital PTO tracker. It's because they're the attributes we focused on while designing our own PTO tool.
Buddy Punch as a PTO Tracker
Buddy Punch is a digital time tracking tool that we created by drawing on our experience managing our clients, as well as referring to their personal experiences to learn what tools would help them with workforce management.
We wanted to make sure we empowered business owners to manage their employees without creating a tool that had an overwhelming number of features or was difficult for staff members to comprehend. We carefully curated our list of features, and found that functions such as PTO Management, PTO Accruals, OT Calculations, Notifications, Payroll Reports, and Payroll Integrations gave business owners everything they needed to track PTO.
Next, let's get a closer look at some of these features, so you can better understand why they might be worthwhile to implement into your personal management style.
Note: If you'd rather experience these functions hands-on, you can test out Buddy Punch yourself with our free 14-day trial offer.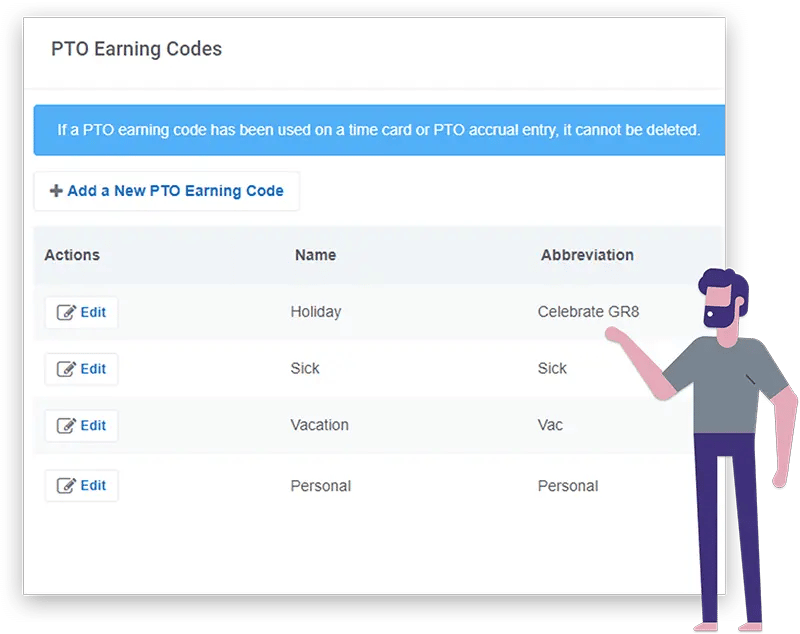 In addition to more standard PTO types, you can create your own custom types of leave in Buddy Punch. When employees put in a leave request, managers receive a notification and can approve or deny the request. But Buddy Punch takes it a step further, giving business owners the power to grant employees autonomy. If you choose, employee leave requests can be automatically approved without your input. Spend less time on sick leave and more time optimizing your business.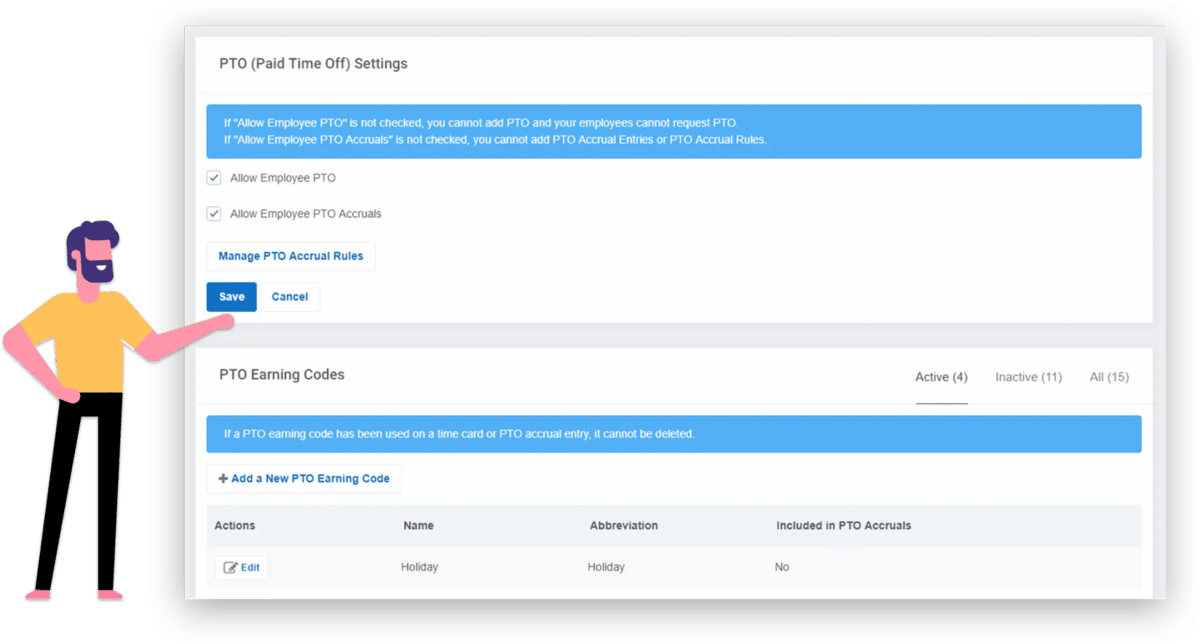 The PTO Accruals feature lets you manage the different types of leave you monitor as well as create rules for when and how it accrues over time. This then feeds in well into the PTO Summary Report, which breaks down what PTO carried over, what PTO was used, and what PTO is available for usage in the future. This feature makes it easy to keep track of any number of employees.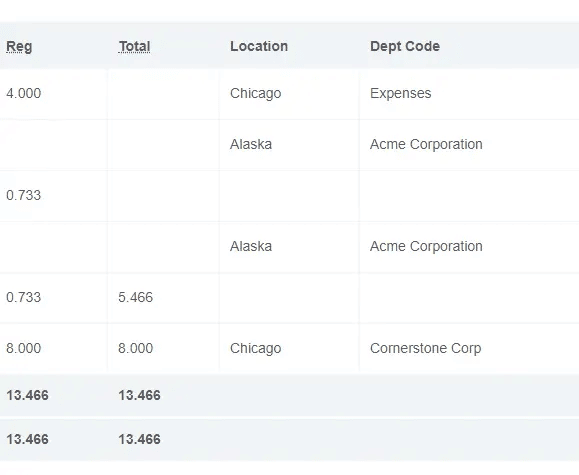 Overtime feeds directly into Paid Time Off, in sometimes invisible ways. Racking up Overtime means your employees are spending more time on the clock and less time at home recharging, physically and mentally. While a team member may initially be fine with this trade-off, they may find that they need to take time off later down the line to restore a work-life balance. The OT Calculations feature can help make it more transparent how hours are adding up, how much it's costing your business, and whether you need to make changes to reduce it.

The Notifications feature helps both employees and managers stay on top of new happenings throughout the workday. For example, managers receive an alert when a new PTO request is put into the system. Once received, your employee will get a notification back alerting them of your decision.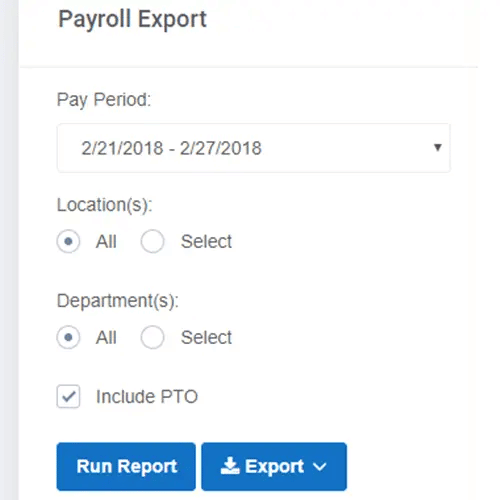 Buddy Punch offers many detailed reports to make use of the time data it tracks, including a Payroll Report available on demand. Employee names, hours, overtime, locations, and departments can all be viewed with the press of a button. You can also cycle through prior pay periods as needed for easy viewing of trends over time.

With Buddy Punch's numerous features improving the accuracy of your employee timesheets, all that's left is to further streamline how you handle payouts to your employees. Buddy Punch integrates directly with many popular payroll software (such as QuickBooks, Zapier, ADP and more) which makes it easy to transfer data – something you don't get to this extent when you use tracking templates.

Buddy Punch Is More Than Just a PTO Tracker
We mentioned before that digital software that comes with PTO tracking tools often includes much more than that. Nowhere is that more apparent than in the case of Buddy Punch, which comes with additional features such as:
Furthermore, there are out-of-app benefits to consider. Buddy Punch's website has a help doc center that guides users on best usage, a blog section that provides up-to-date information on business management techniques, and a live chat that connects you with a responsive and attentive customer support representative.
But hearing about all these benefits is one thing, and experiencing them is another. You can book a one-on-one personalized demo of Buddy Punch here.
What Reviewers Say About Buddy Punch's PTO Functions
As of this post's writing date, Buddy Punch has 4.8 out of 5 stars and 697 reviews on Capterra.

Below, we'll list just a few reviews that speak to Buddy Punch's effectiveness as a Paid Leave & Holiday Tracker. (Click here to explore the full list of reviews.)
"We have been using Buddy Punch since 2015. Prior to Buddy Punch we were using an excel spreadsheet for time keeping. We use Buddy Punch as a time clock for daily in/out and breaks. We use the PTO accrual system and PTO tracker. Buddy Punch is easy to use and easy to figure out. Customer service is responsive. The few times I've needed help (very rare) they were super responsive and made sure my problem was completely solved.."

Click here to read the full review.
"I really like that it tracks and accrues PTO & holiday hours. I don't have to ask anyone what my PTO balance is! I think its smart to be able to add a schedule if you happen to work the same amount of hours each day – much easier to add. I also like that I can add a comment or note of some sort, if needed."

Click here to read the full review.
"I like how easy the PTO requesting is for the staff and for admin to approve. It's a little bit of work trying to get all of the PTO hours in for all employees, especially if they work different hours and have different PTO hours, but the team at Buddy Punch are always available to help with questions. That is one of the things I think are most important- the great customer serivce. The accessibility to actual people can help is valuable."

Click here to read the full review.
As these reviewers noted, Buddy Punch was easy to use, made keeping up with PTO information simple, and came with a responsive customer support team.
Try Buddy Punch for Free
If you feel that Buddy Punch might replace your current methods of tracking PTO, sign up for a free trial. You can also book a one-on-one demo, or view a pre-recorded demo video.
Options For Tracking PTO in Excel
If you still aren't sold on the benefits of using Buddy Punch as a digital solution to manage employee absences, we've still got you covered. Here are four strong vacation tracker templates that you can use to keep up with PTO in Microsoft Excel (or export into Google Sheets).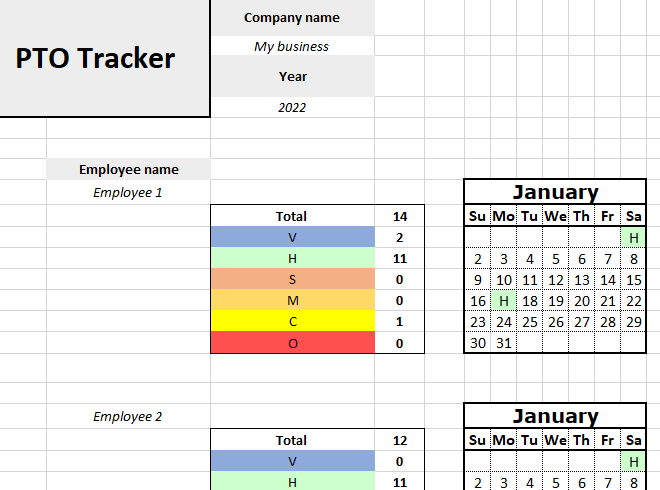 LeaveBoard understands how critical it is to properly manage the number of days employees take off for vacation, holiday, personal events, and more. That's why they created this Excel spreadsheet, which they claim covers all common types of PTO, includes a compact calendar with 2022 public holidays, and has plenty of room for customization.
Download the Worksheet Template Here.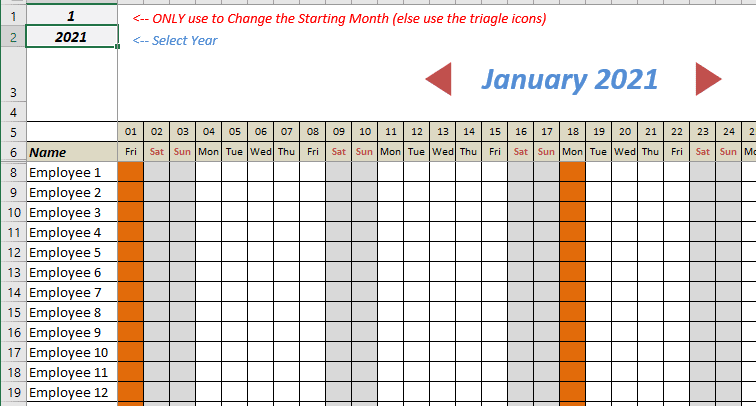 This Excel spreadsheet was apparently created to replace a previous Gantt chart used by a team member of the creator. Now, they have access to a superior vacation tracking template that includes employee names, DATE functions, and conditional formatting. One of the drawbacks is that it seems designed for those with some working
Download the Worksheet Template Here.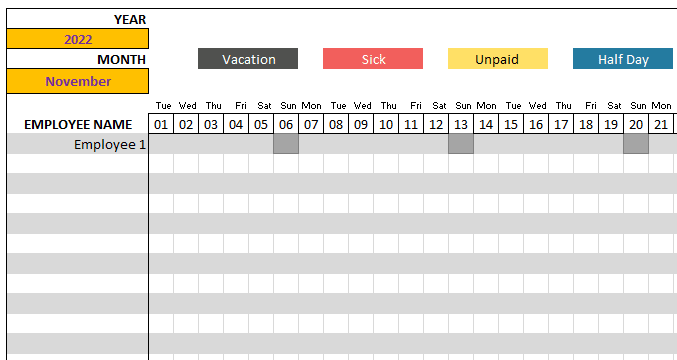 This template allows you to track leave through pure organization, calculates employee attendance, and presents a calendar view of leave across multiple employees.
Download the Worksheet Template Here.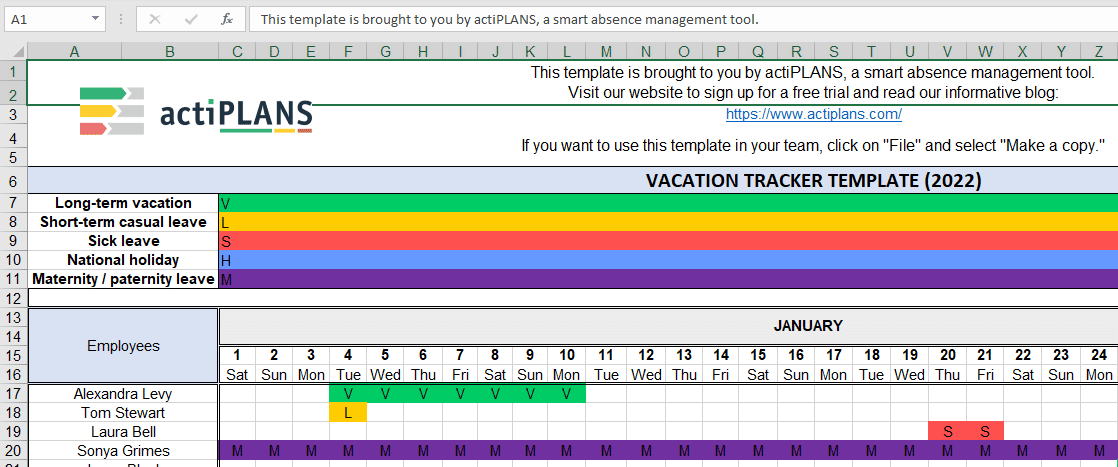 This free Excel PTO template was created to help employers manage their time off categories, list of salaried employees, monthly calendar, total leave time, and more.
Download the Worksheet Template Here.
PTO Tracking Templates Vs PTO Tracking Software
Though we clearly staked out our position in the debate of using spreadsheets vs software, it's ultimately up to you to decide what you think is going to be most effective for your team members. For some business owners, there's a level of familiarity and comfort that comes with relying on Excel templates to get their tracking done.
But for business owners who focus on improving profitability and using methods that team members can easily adjust to – Buddy Punch is right there with easily enabled features, an intuitive design, and a customer support team ready to help you out if you ever run into trouble.
Try Buddy Punch for Free
If you feel that Buddy Punch might replace your current methods of tracking PTO, sign up for a free trial. You can also book a one-on-one demo, or view a pre-recorded demo video.

You May Also Like…