Online Employee Scheduling Software
Create a schedule in minutes.
We've simplified the scheduling process on Web and Mobile for small, medium and large businesses alike. Watch our short video below to see some highlights of our various scheduling features. Scroll down to see some additional information about each feature. All of our Time Tracking features are included with scheduling.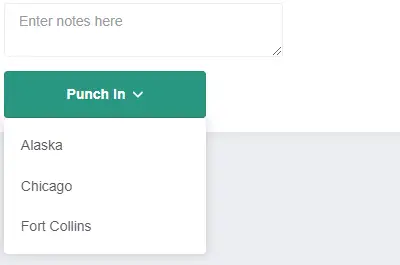 Locations
If you have multiple offices or job sites, locations are a great way to track where employees clock in and clock out. Create your locations, assign them to employees, and when employees go to punch into the timesheet they'll select their location. The amount of time spent at each location will be reflected on your team member's time card and in your exportable PDF or Excel spreadsheet reports.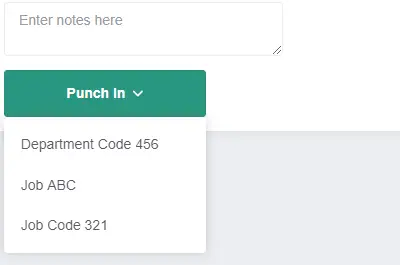 Departments
Departments are like Job Codes. You can easily create and assign codes for your employees to punch in to. If more than one code is assigned, employees will be presented with a list to select from. This method of auto-scheduling lets you check back in later to ensure that employee shifts were accurate.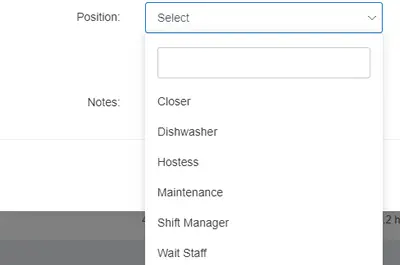 Positions
Create and assign positions to your shifts. If your hourly employees work more than one position, have them select which one they're working that day. Time will be split by position when viewing your reports.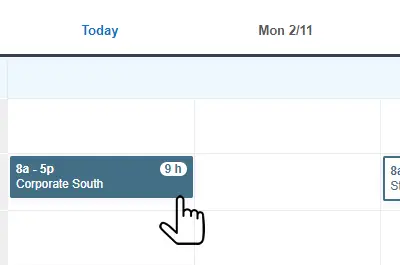 Drag & Drop
Create shifts by clicking on an empty cell. Then drag and drop shifts where needed. You can click on a shift to edit it, and then when ready you can publish those shifts to notify your employees.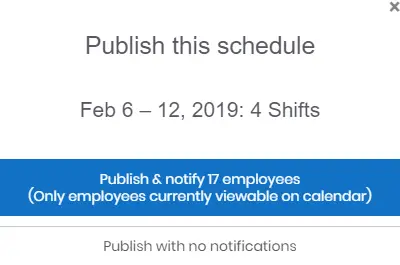 Notifications
You decide what and when to notify your employees of the schedule. Make a change but only want to notify one employee? You can do that. Need to publish but not notify anyone yet? You can do that too. Drastically reduce the amount of scheduling conflicts in your department.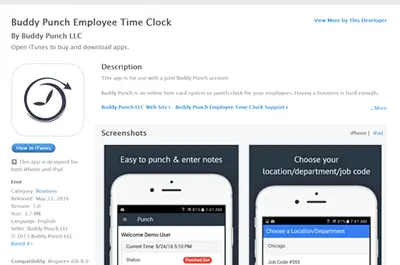 Smartphone Apps
We have mobile apps for both Android and iOS mobile devices to help your employees on the road or out in the field track review their schedules and log their time.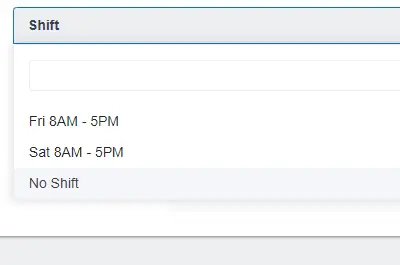 No shift? No problem
Or are they on call and can fill in when needed? You can enable it so they can punch in without a shift.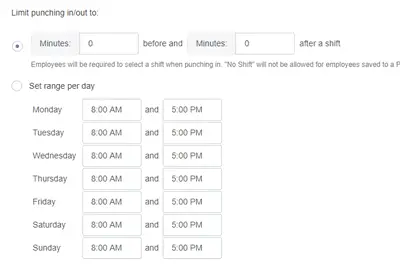 Punch Limiting (Time limits)
If you have employees who like to punch in early or punch out late it can affect your workforce management and cause additional overtime for the week. Punch Limiting can help. You can limit punching in and out to the employee's schedule, or to a time of day.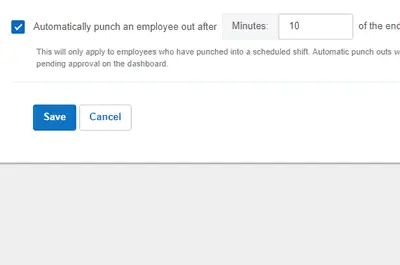 Automatic Punch Outs
Do you have forgetful employees or would you like to make sure they punch out at the end of the day? We can punch them out when their schedule ends automatically.
What Buddy Punch Brings to the Table
When we first created Buddy Punch, our goal was to create a shift scheduling tool that would give employers greater real-time control over their employees, with functionalities and integrations that make it easily compatible with their current operations. As we continued development, our vision of our employee scheduling app grew; as did our ability to meet the needs of small businesses and enterprises alike.
Today, this time clock has evolved into a powerhouse when it comes to scheduling needs – enabling you to streamline staff scheduling, shift swapping, employee availability and more, all in one user-friendly software that will help you reduce labor costs and forecast needed schedule changes.
We believe that the best employee management tools should be flexible since no two businesses are alike, so we emphasize giving you power over how you monitor the work schedule of your team. Our software solution accommodates even last-minute shift changes with its Push notification system (rather than SMS messaging), open shifts and time off features, and even leave management, but it's still entirely up to you how you incorporate these strategies into your employee time management.
That said, Buddy Punch as a company does more than track time – we also provide resources into aspects of business management, offering you schedule templates, team communication and employee engagement guides, tips on how to improve your human resources department and more. Like we said, we've grown from our initial ideas of simply being a shift planning app. Now, we're a powerful partner for businesses looking to improve all aspects of their staffing: from hiring to management and retention.
Other Features
We know how important it is to have a robust set of features and functionalities to help you better manage your employees and their time. We pride ourselves on offering many features that are not provided by several other time tracking systems, all while being extremely accessible. Buddy Punch integrations with many payroll providers APIs, allowing it to serve as a homebase for your expenses and calculations. Whether you are looking for simple yet powerful features such as PTO Accruals and Overtime Calculations or more advanced features such as Geofences and QR Codes – we have got you covered! Make sure to check out all of the Other features we offer.
Learn More About Our Scheduling Solutions
Have additional questions? We're happy to help answer them. Click on the chat button on the lower right hand corner of the screen. We also have a self help area where you can explore various articles and videos. Pricing is flexible depending on what features you require and your workforce size.