The Importance of Updating Your Time Management System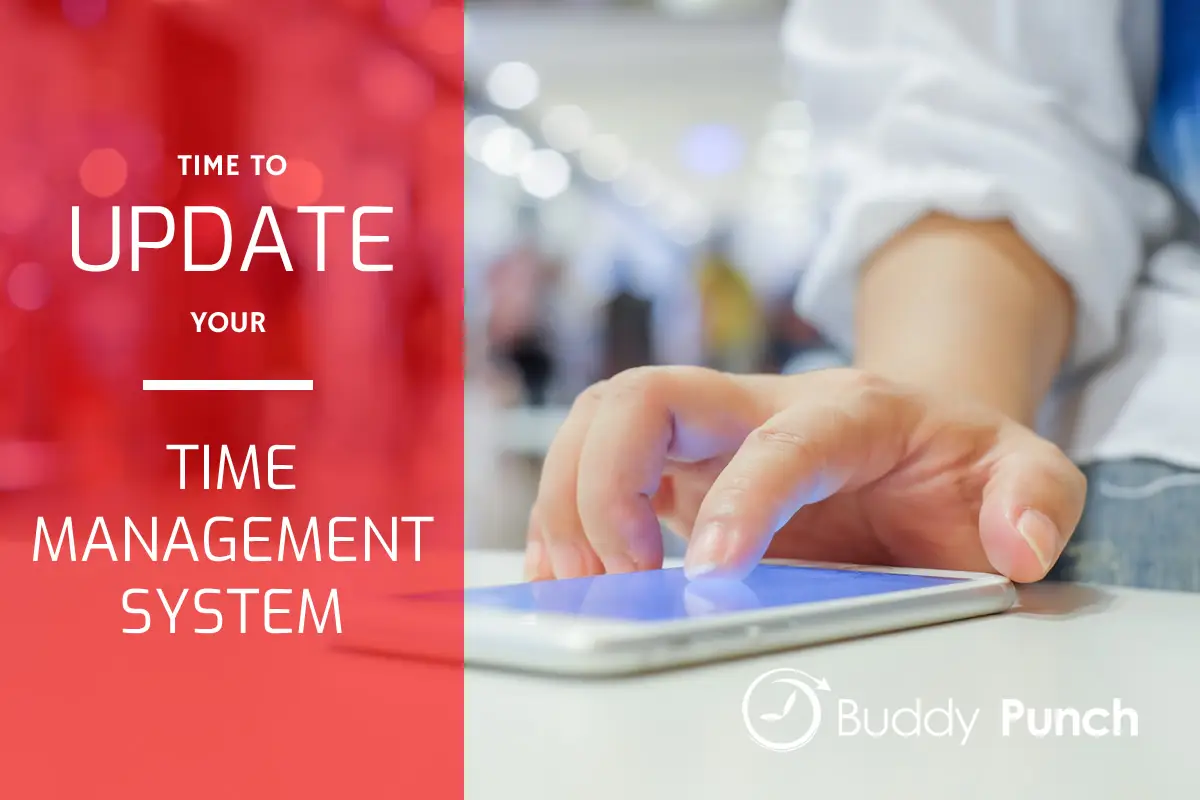 Wondering if it's time to update your time management system?
If you've been on the fence about updating your time management software, now's a good time to think about doing so. Employee time tracking GPS has come a long way and recent advancements in technology mean that today's time tracking software offers a number of benefits that old-fashioned systems just don't have. Today's software includes features like the ability to sign on via smartphone, using a QR code, or even webcam verification. It also helps to simplify, or even automate much of the work that was once involved with tasks such as payroll processing, project management, staff scheduling, estimating and invoicing, and more.
Having an updated system will save time and money, and help to prevent frustrations, both for you and your employees. Let's look at some benefits that an hours tracker app android offers now, and see why making the switch will benefit your company.
Manage Projects
Time tracking software can help to simplify and improve accuracy when it comes to project management. With a modern time tracking system, you'll be able to manage, and track the progress of your projects no matter what your location. This makes it easy to keep track of projects that are done on location, as well as in the field. Having access to this information will allow you to give customers an accurate estimated time of completion, and allows you to ensure accuracy when billing the client as well. It will also be easier to estimate more accurately in the future.
Saves Time With Payroll Processing
Many time managing systems can easily integrate with your payroll processing program. This not only makes payroll easier, it also saves time and reduces the chance of error. Since your employees' time will automatically be imported directly into the payroll processing program, there's no room for human error and common mistakes such as transposed numbers, miscalculated times, and handwriting that didn't get deciphered correctly. This will also help to drastically increase accuracy with paychecks, helping to ensure that your employees get paid correctly.
Helps to Prevents Time Theft
If you are still using a time tracking system that involves clocking in and out with punch cards, or relying on your employees to jot down their hours on a timesheet, you're putting your company at risk of theft. Time theft happens in a number of different ways, from employees punching in for a coworker, something that accounts for approximately 2.2 percent of gross payrolls; to workers exaggerating the amount of time that they worked. Then there's the issue of employees forgetting to clock in or out. Some time tracking programs will send a text notification to an employee who hasn't signed in or out on time, reminding them to do so, helping to ensure that it isn't forgotten. Time theft is serious, and protecting your company from it is important, and easy.
Mobile Workforce Management
Today's workforce is increasingly mobile, from workers in different locations around the world, to employees who are out in the field, or ones who are working from home once or twice a week. If you have a mobile workforce, or simply can't be at the office every day to monitor who's coming and going, consider a time tracking system that requires webcam or fingerprint verification to help keep everyone honest, and on the same page. You can stay involved and up-to-date with your employees and projects, regardless of where you are, and no matter how many projects you have going.
Improve Productivity
Finally, a good time management system can help to improve productivity as well. A time tracking system will help to save time that your employees have to spend manually writing down their hours, as well as cut down on time spent trying to decipher the data. It'll also help to make it simpler for your team to clock in and out, and help to reduce time that you have to spend checking up on them. Instead, you can know that your team is at their stations, ready to work when their shifts starts.
As you can see, a robust time tracking system offers a number of benefits, and is something that every company with employees can benefit from. Discover more benefits of a new time tracking system, and see for yourself if a new system is right for your team.