How Technology is Revolutionizing the Construction Industry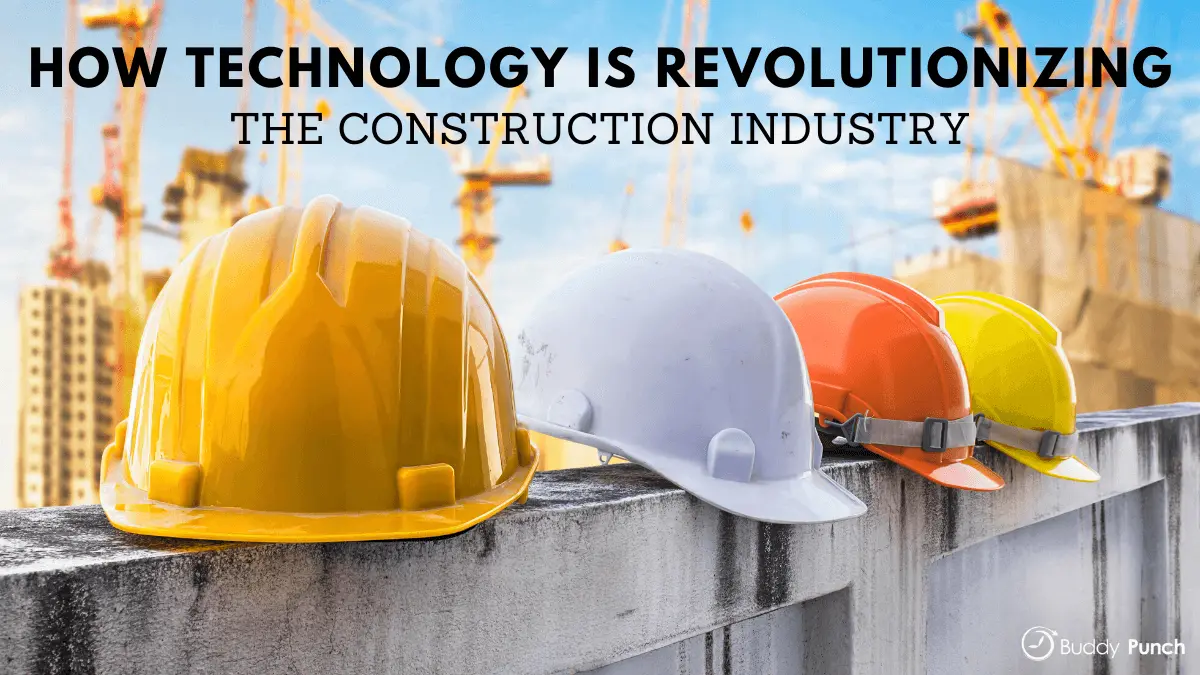 The construction industry is rapidly changing, thanks to modern technology. Previously when technology was limited, managing a construction project was not an easy task. Construction supervisors kept an eye on their workers manually, kept all documents in filing cabinets, and recorded all data on paper.
Technological advancements in the construction industry are making project management much easier. Project managers are now using technology such as construction scheduling software, VR to train workers, and even drones to supervise their employees. Needless to say, the construction industry has drastically changed and will continue to do so as technology improves.
In this article, we'll take a look at a project manager's role and responsibilities and how their job can be significantly impacted by new technology. It will help you to understand how modern solutions can streamline the construction process.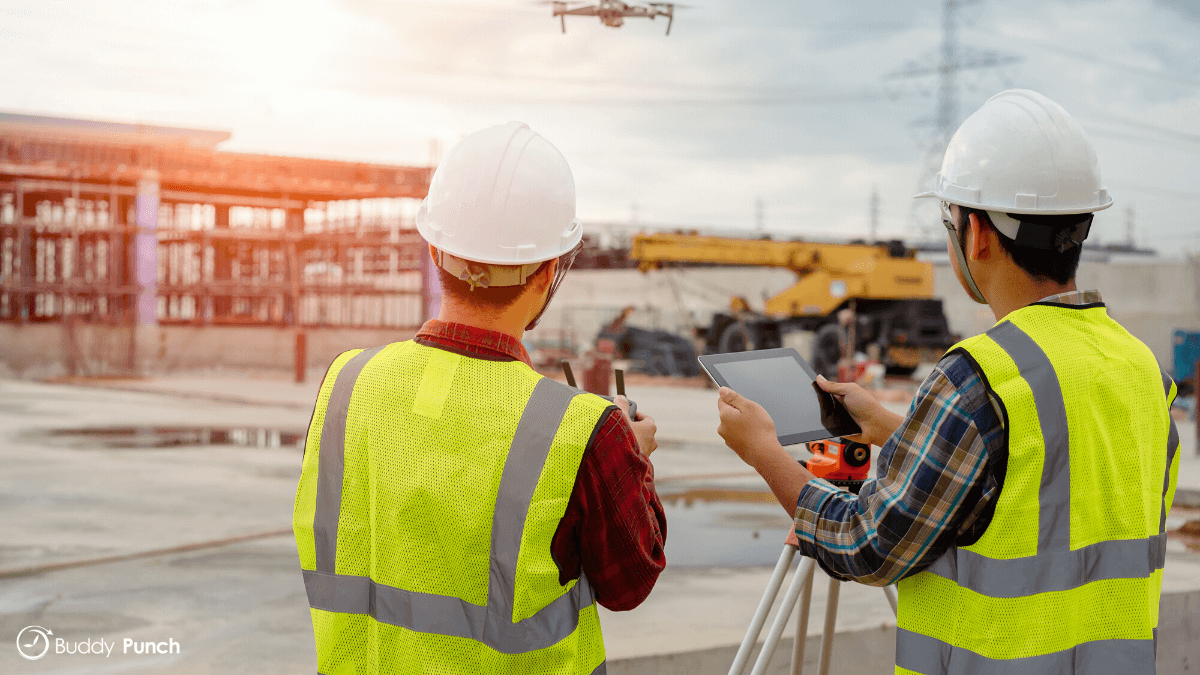 Construction project managers have a lot of on their plate – from managing their employees to ensuring a project stays on budget. With the help of technology, projects can be streamlined and overall processes improved.
Project Manager: Role & Responsibilities
Project managers oversee everything when it comes to construction projects – this includes planning, designing, and budgeting. They are also responsible for employees and ensuring they are completing their daily tasks to keep the project on track.
Here we'll cover the primary duties of a project manager.
1. Managing the Team
One of the primary responsibilities of a project manager is to ensure that all employees work together. Good managers are typically team players that have excellent managerial skills. They can think beyond the skills needed for the construction project to be successful. They take into consideration the skill sets of each individual worker and make sure they are assigned to the task that they can complete to their highest capability.
Project managers also typically have outstanding team-building skills that can help to improve overall productivity. One of the best ways to help improve productivity is by motivating their workers. Motivated employees are always more productive and willing to put forth more effort.
An excellent construction project manager will always be able to get their team on the same page, no matter the situation. If a problem arises within their organization, a construction manager should be able to handle it professionally.
Managing a team doesn't just come down to making sure that everyone is getting along, but it also means making sure the proper employees are assigned to the correct tasks. This is where construction scheduling software can come in handy.
2. Communicating Effectively
Another critical role of a project manager is communication. For a project to be completed successfully, managers must possess exceptional communication skills. Construction projects require concise communication. Whether you're dealing with stakeholders, vendors, clients, or workers, communication is key.
Project managers should strategically communicate information to their workers about the project's progress and any objectives they need to meet. Effective and consistent communication promotes seamless project implementation and can ensure that a project manager delivers quality work.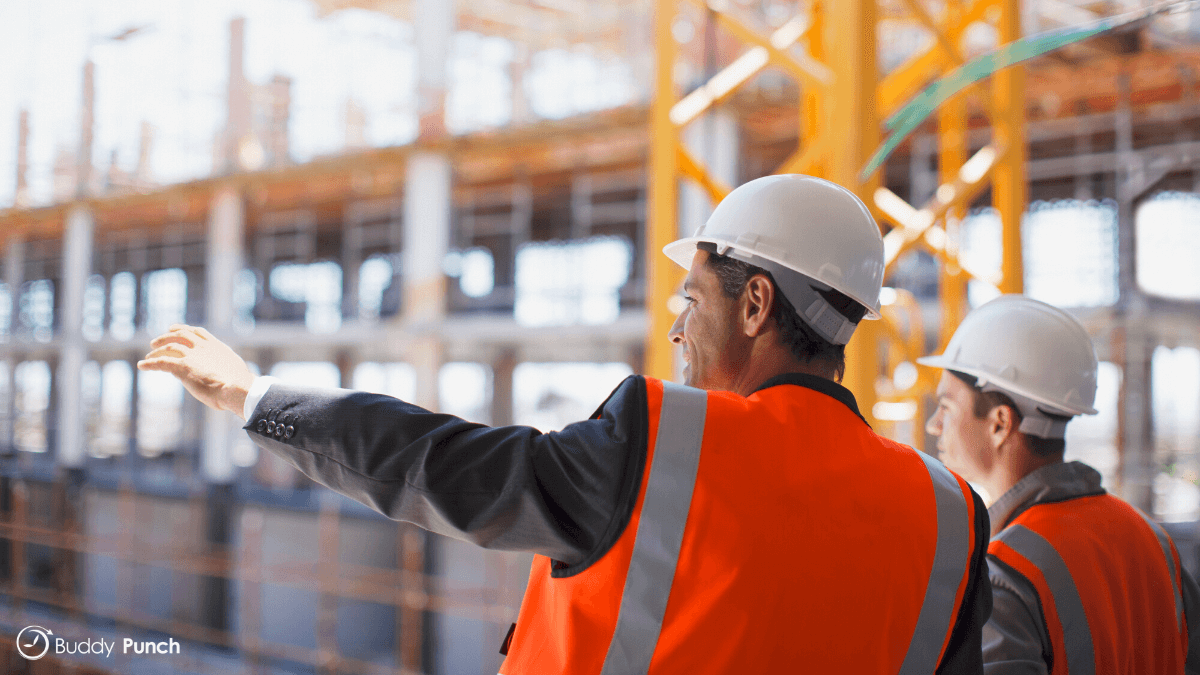 Delegation of tasks and duties is a crucial aspect of construction project management. Each person has a particular skillset and assigning them to tasks that match those skillsets is vital to successfully complete a project on time and within budget.
3. Delegating Tasks and Duties
As a project supervisor, construction managers shouldn't be required to perform every task in a project. Instead, they should assign tasks to their team members, depending on the employee's skill set. By delegating tasks and duties to their employees, managers can fulfill every design specification of a construction project.
One crucial task of a construction manager is ensuring that every employee remains on track and that the construction process runs as smoothly as possible without having to get involved directly. By selecting the right people with the right skill set to work on their area of specialization, this can ensure a positive outcome for the construction project.
4. Managing the Budget
Skilled construction managers can always complete a project successfully within the given time frame. A manager must evaluate the construction budget throughout the project to avoid cost overruns. If a project has been completed on time but has gone over the budget, it can be considered a failure.
One of the best ways to manage the budget is by continually keeping track of every single project expense. A seasoned project manager can easily predict changes in the budget, which can include unplanned costs and can inform project owners ahead of time.
5. Managing Risks
Every construction project has a unique set of risks. For that reason, project managers must have skills to handle these various risks. By identifying potential risks involved what the project, the manager can implement ways to mitigate the impending dangers.
Various types of risks exist in every construction project; this includes internal as well as external threats. Examples of internal risk can consist of poor design planning and lack of instruction. External risks can consist of regulatory requirements or even natural disasters such as earthquakes or tornadoes.
6. Managing Time
Completing a construction project on time is essential. Construction project managers, therefore, must be professionals when it comes to managing time. During the planning phase, construction managers should set realistic timelines for projects that their employees can easily meet.
When creating a schedule, a project manager should always estimate the duration for each phase of the construction project. Doing so will help prevent delays and can promote timely completion of the construction project. For better time management, managers can use time tracking apps as well as construction scheduling software.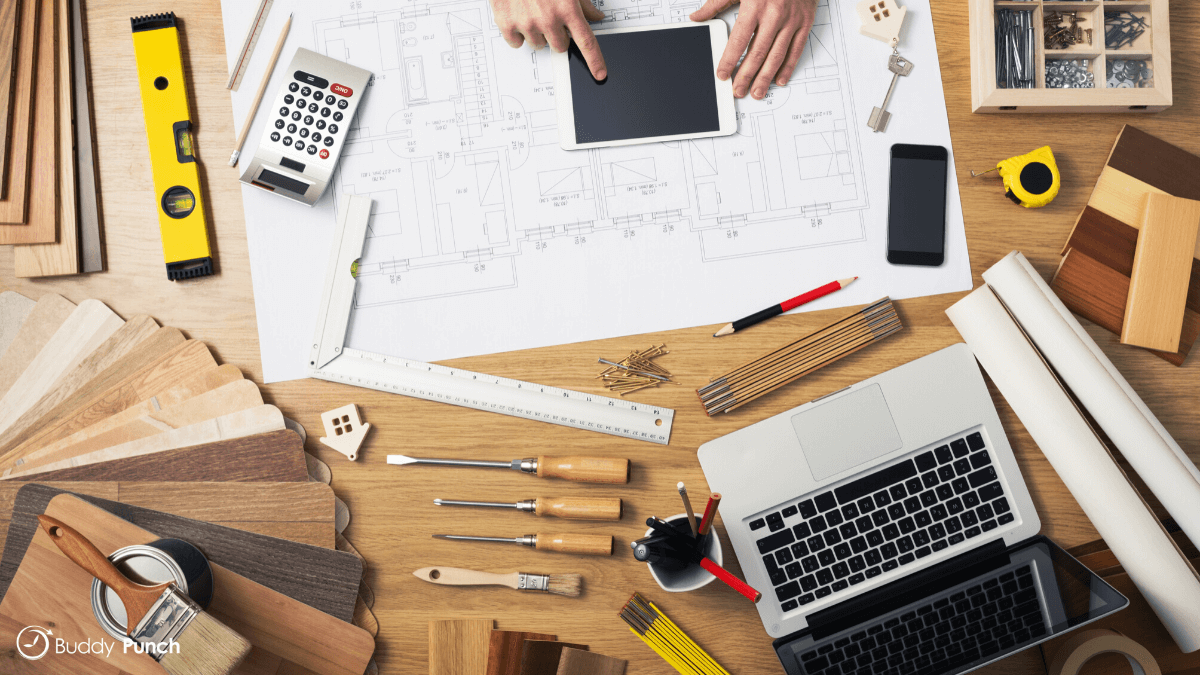 Technology has drastically changed the way those in the construction industry work. Construction software allows workers as well as managers to get a birds-eye view of the tasks that need to be completed and their time frame.
How Technology is Revolutionizing Construction Project Management
As mentioned earlier, technology is allowing the construction industry to evolve and improve rapidly. Here are just some ways that technology has aided construction project management.
1. Improved Communication
Project managers can use mobile technology to send important information and updates to their workers out in the field. If an issue arises, workers can quickly and easily alert their managers who be able to respond promptly.
2. Streamlined Collaboration
Today, construction managers can use solutions that come with well-established collaborative features. Some construction applications have collaboration tools that managers can use to promote teamwork among their employees.
3. Accurate Record-Keeping
Cloud-based data storage solutions have helped to improve many Construction projects. Rather than using filing cabinets and paper spreadsheets, managers Canal keep Vital Information in the cloud and access that information from anywhere and at any time.
4. Smoother Workflow
With the help of technology, project managers can set realistic schedules through the help of construction scheduling software, provide accurate budget estimates, and complete projects on time. Having access to such technology has greatly simplified the management process and has allowed construction firms to deliver quality work even under the tightest of timelines.
5. Real-Time Access
In the past, it could take days or even weeks to collect relevant information and to update all project stakeholders. Thanks to cloud-based software, employees can use their mobile devices or tablets to access real-time information regarding the project they are working on.
Final Words
In short, construction project managers contribute significantly to the success of a project. With the help of modern technology such as construction scheduling software, managers can easily track employee time, create schedules, allocate resources, and assigned duties. Through effective communication, budget management and resource management, construction projects can be more successful than ever