How to Hire Seasonal Employees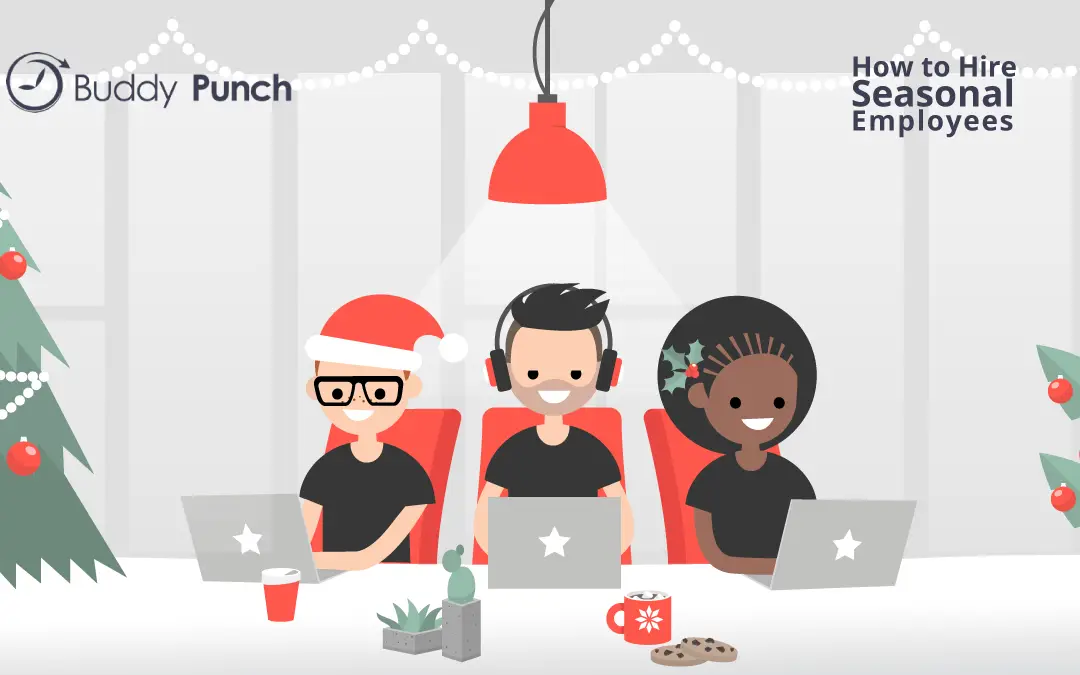 The holiday season brings increased online and in-store traffic, creating an excellent opportunity for added sales. While you want to make sure you have enough employees to handle the customer flow or order fulfillment, you also do not want to over hire and undercut your potential profits. Do your research. Review your recent figures as well as your figures from last holiday season. If you determine you need to hire seasonal employees, make it a priority. Hiring the right employees is vital to your business's success. What are some practical tips to keep in mind?
Start Hiring ASAP
Definitely do not wait until the last minute to hire seasonal employees, even if you are only hiring a few. Post job vacancies as soon as possible; larger stores and businesses start a few months before the holiday season starts and usually offers some nice incentives. The earlier you start, the better pool of candidates you will have. It is ideal to have your seasonal team together, trained, and ready to go by early November. That way you will be ready for the biggest shopping day of the year – Black Friday.
Be Clear and Direct
A clearly defined job description is extremely important in the hiring process. Give as many details as you can regarding the job position – job responsibilities, type of schedule (does it have flexible hours or shifts?), skills required, etc. This helps you avoid wasting your time on interviews and application reviews.
Also, include any incentives you may be offering. If there is a potential for a permanent position, mention that. If that is not a possibility, try to at least offer a competitive wage or a bonus or incentive for meeting a specific goal. A great incentive is employee discounts, especially during the holiday season.
Who to Hire?
So, you know you need to hire seasonal employees, and you have prepared your job descriptions. Who do you hire? First of all, know your community. You will need to find workers who are not as busy as your usual "9:00-5:00" employee.
Happy customers usually make the best employees. Employers often overlook hiring customers, which is a huge mistake. They are a great resource pool for seasonal workers. They are already familiar with your business, brand, or products. They have first-hand knowledge of your products and services, and this creates a unique advantage as they are able to relate with potential customers much better. This also makes the training process much easier since they are already familiar with your business. It is very simple to advertise open positions in your store or on your site. As a bonus, you will not have to pay extra for job posting sites or advertisements in the newspaper.
Another resource you can use for hiring seasonal employees is your current employees. Hard-working, reliable employees are often able to refer like-minded people for seasonal openings. A great incentive for employee referrals is a bonus system for the referring employee at the end of the season for each referred new employee that completes the season. Another great employee incentive is the employee discount program – it could increase based on each successful employee referral. These are just a few simple ideas but think of your current employees; try to think of what a productive incentive for them might be.
Retirees are another great pool for potential seasonal workers. They usually offer a wide range of work experience and are more likely to be able to work a flexible shift. Health permitting, they also may be willing to return for more than one season – minimizing the headache of going through the hiring process for new seasonal employees every year.
Know the Labor Laws
Be sure to know your applicable seasonal labor laws. You do not want your business or your seasonal employees to get into any trouble for violating wage or hour laws.
It is very important that you make sure your employees are accurately tracking their time as well. Obviously, this is important to payroll, but this also gives you hiring insights to help you prepare better for next year's holiday season.
No matter what your business is or what your financial situation is, finding and hiring the right, properly-qualified seasonal employees is difficult to do. They will represent your company during the busiest time of the year – be sure they represent you correctly.