Android Time Clock App Reviews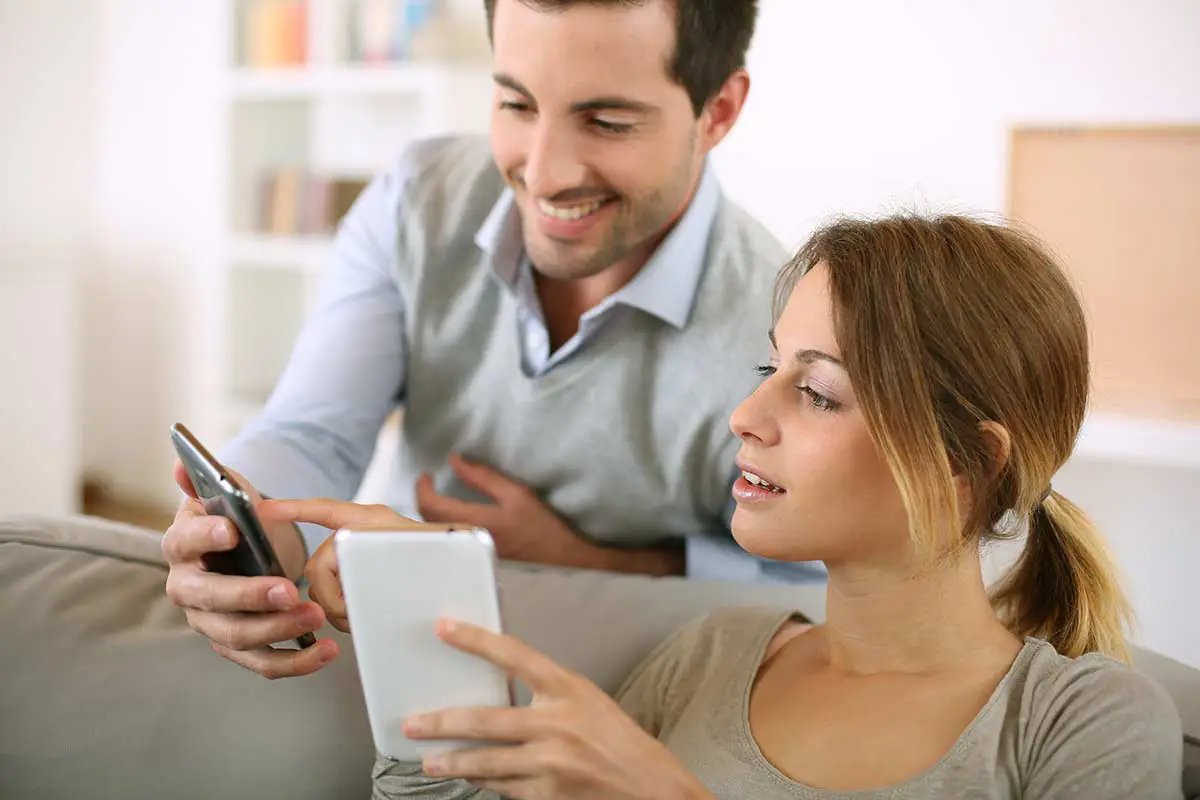 Time clock apps take many forms, and we'll look today at how you can track productivity and make the best use of that data whether you're a freelancer or business owner, and whatever the extent of your tracking needs.
While office-based systems are all well and good, if you have a more mobile workforce, you'll need to expand your horizons to tools catering for smartphones. The vast bulk of the leading solutions offer apps either free of charge or at a relatively modest cost.
Most apps these days can be run on both Android and iOS. If any of the products we look at are restricted to a single platform, we'll mention this, but most are good for both. Many sites review Android apps and iPhone apps, along with suitable tools for both, so you should find no shortage of information regardless of the phone you use.
It's impossible to cover every option at your disposal, and that type of scattergun approach would merely serve to confuse you more. Instead, we've whittled down the major applications to just eight solid choices differing considerably in terms of price, functionality, and diversity. We've tried to include something for everyone, from the bootstrapping start-up through to much larger organizations.
iPhone & Android Time Clock App Reviews
You can get read more here about the best smartphone app and time clock software, but right now we'll look at 8 of the lead contenders if you want to record time in the workplace or at home as a freelancer.
1)Buddy Punch
We had to include ourselves here, naturally – it would be crazy not to include a review on our own offering, especially since it is the best.
Buddy Punch is time monitoring software that takes the concept of card punching up to a whole new level. Employees punch in and get their photo taken at the same time – it's quick, it's easy and it is simple to verify that the right employee is punching in.
No more, "I'll just get my buddy to punch my card for me." Time is recorded accurately for both you and your employees. Employees can use any device to punch in, or you can set the system to only accept sign-ins from a particular IP address.
Make things even easier with advanced features like factoring in break automatically, integrating the system with Quickbooks to make salary calculations a breeze, and time card approvals.
Everything is managed seamlessly, and all you need is a WiFI connection. You can easily and quickly access reports to see what hours have been worked, where employees have logged in, approve time sheets, etc.
Buddy Punch makes time-keeping an easy task to manage, leaving you and your employees more time to focus on more important tasks.
2) Timecamp
If you want to monitor the time you spend on the computer, the Timecamp app is a precise solution with advanced functionality and many new features in a mobile-ready format.
As well as keeping a bead on time spent, you'll be able to organize your projects according to category, and you'll enjoy great reporting so that you can take that data and use it to further fuel productivity in the workplace.
You can distinguish between billed and non-billed time, and you'll also be able to add time manually. With Timecamp you can automate everything while still being able to intervene when things fall outside standard parameters.
You'll get further flexibility with an intuitive system of note-adding, meaning you can customize things to your precise needs.
Automatic tracking of the way in which computers are used will highlight any areas where time is routinely wasted along with a rating for the productivity of each user. Use the lists of time-sucking websites to set up any blocks needed to get things back on track.
All main settings can be edited in-app, so Timecamp gives you all you'd expect from a web-based system in a mobile-friendly format.
If you're looking for a useful and accurate tool to show you where your organization could be more productive, Timecamp is a solid choice.
3) ClickTime
ClickTime Mobile brings all the productivity assistance you'll need to your Android handset or iPhone. With highly intuitive dashboards and super-simple timesheeting, you can streamline monitoring time without any sharp learning curve.
Time tracking is rendered a background task whether you're on the desktop, laptop, tablet or smartphone. You'll be able to see exactly how every worker spends their time online then make use of this data to fine-tune workflow and get more done in less time.
Reporting is robust, and you'll be able to export your files as spreadsheets or PDFs.
Updating and editing tracked activities is stress-free. Many apps fail in this area, but with ClickTime you'll be able to make any tweaks you need with the minimum of fuss.
Access is limited to 3 separate levels of security. You will be able to configure privileges on a person-by-person basis, but this is laborious and time-consuming.
The pricing model of fees per employee per month can add up, so make sure this is the best solution for the size of your organization. There's a free trial, so you have little to lose by road testing the app.
If you run into any trouble with ClickTime, customer service is responsive and supportive.
Time tracking apps come with a staggering range of functionality, and ClickTime is relatively limited in that it does this job well but nothing much beyond. If you're looking for a robust project management enabled tool that goes beyond merely recording hours worked per project, you'll want to look elsewhere. If you need to know who spends their time where ClickTime is a smart bet.
4) Paymo
If you're a freelancer, consultant or business owner who needs to track time with ease and precision and without any frills, Paymo is a wise bet.
Paymo is a feature-rich project management app that gives you so much more than a running count of billable and non-billable hours.
The time tracker also comes with a desktop app for both Mac and Windows.
Project setup doesn't take too much time—although elements of this can be slightly confusing. Once you've gone through it a few times, you'll find your way, but some kind of on-screen assistance or explanations would be handy.
You can add tasks to projects and block out time as well as manipulating the tracker.
Formatting is first rate, and you'll be able to apply project templates, saving you more time in the long run.
Paymo has invoicing built into its app. The ability to send quotations is limited to estimates, but creating invoices is a breeze, and it's just one more labor-intensive job Paymo takes out of your hands. You won't be able to make too many adjustments to the original template. You'll be able to enable online payment gateways from PayPal through Stripe, Payoneer and all the usual services. Recurring invoicing is ideal if you undertake any work on retainer or fixed fee basis.
An excellent addition to the expenses functionality is the ability to upload receipts.
Reporting comes with a range of visual representations of your data as well as raw figures. You'll be able to make more tweaks to your working practices as you monitor trends and correct any areas where productivity is flagging.
5) Harvest
If you've been hunting down a time tracking and accounting tool rolled into one, Harvest might be just what you've been looking for.
Available as a web-based app, as an extension for Chrome and Safari, and as for Android and iOS, Harvest covers all the bases.
You can track time for clients and projects as well as individual workers using a simple timer. You can also add time manually, an essential feature since it's all too easy to forget to hit Start.
Timesheeting is efficient, and you'll be able to distinguish hours into those you want to be billed and those you don't. You can use this data to monitor performance and to prevent employees from burning out by better studying their work habits.
Invoicing is calculated based on tracked time, and you'll be able to arrange for online payments through PayPal or Stripe. You can also integrate Harvest with QuickBooks and Xero.
Real-time reports make sure that you don't just get accurate records of time, but you can exploit that data to make forecasts and to improve work habits and boost productivity.
You can get started with a free plan for a single user with access to 2 projects. Solo and team plans are relatively affordable depending on the number of workers you need to accommodate.
If you're looking for a great way to spend fewer resources on administering time tracking while enjoying a clear insight into how you can make improvements, Harvest is a solid choice regardless of platform.
6) Tick
Tick is a cloud-based time tracking tool with apps for both Android and iPhone.
This software makes light work of recording hours spent on various projects, and the way it plugs into project management software such as Asana or Basecamp means you can bring this data happily and conveniently into your workflow. All time entries can be exported into your preferred accounting package.
Entering new projects and tasks is intuitive, and this is half the battle won. Too many tracking tools end up so awkward to use that they're soon relegated to the back burner and fall into disuse.
Editing past time entries can be slightly tricky, so try to get everything right first time to avoid any tiresome tinkering. It's this kind of weakness that mars many time tracking tools.
One flaw is the way in which time is recorded in hours rather than minutes. You'll need to make sure this fits in with the way your organization bills time.
You'll be able to readily access historical data spanning back a whole year, making it easier for you to spot trends and make predictions.
You might experience some issues with your battery draining more rapidly when you're using the Android app. The mobile versions, in general, seem less intuitive than the desktop, but at least you'll enjoy the ability to track time wherever you are, whether in the office, working remotely or out in the field.
7) Chrometa
Whether you're using the computer or the Android app, Chrometa is a wonderful way to render tracking time passive and free up your resources to take care of business.
Since the app runs in the background, you won't need to worry about remembering to punch in and out of tasks.
Timesheets are recorded accurately, with all dead time accounted for. You can set up many rules and protocols so that your admin is lightened considerably while the accuracy of the data is assured. This intelligent function takes a lot of the effort out of administering this type of time tracking, and work will be intuitively assigned to the right project without you breaking your stride.
As well as recording all the time spent online, the Android app will also provide information on the timing of phone calls and the volume of texts sent. If you have multiple staff regularly placing calls, this is a great way to monitor whether those privileges are being abused.
Once you've got all the data in place, you can export this easily to QuickBooks Online. Depending on the needs of your business, this type of integration might be just what you're looking for in a time tracking tool.
You can create and send all your invoices from within Chrometa, bringing another process under one roof and letting you focus on bringing in that money.
While this app doesn't have the PM functionality of some of the competition, if you're looking for a lean and clean data scraper to help you make the very most of your workers, Chrometa produces excellent results with very little fuss.
8) Clockodo
Clockodo is a web-based productivity app that supports both Android and iOS.
If you have a small or medium-sized business, you'll be only too aware of how much time and effort can be spent tracking and billing hours worked. If you leave this as a set of manual processes, inefficiency and dishonesty can set in with considerable cumulative costs over time. The obvious solution is to automate as many of these workflows as possible, and that's where apps like Clockodo step in…
The non-intrusive manner in which time is recorded means your workers can concentrate on the job at hand without needing to worry about noting downtime worked on any given project. The ability to record time on a desktop and also mobile devices makes this a flexible solution even if you have a more fluid workforce.
Once you have all that information at your fingertips, you'll be far better placed to take a broader view of your organization and to make strategic decisions based on hard facts rather than intuition. It's often tough to acknowledge where time is being sucked away until you're confronted with the data.
If you run into any snags, you'll find the help system pretty decent, and you'll be back up and running in no time.
While there's no free version, you can avail yourself of a two-week trial. After this point, if you decide the app is not for you, simply cancel your chosen subscription and give one of the competing apps a shot.
9) Jiffy
A time tracker designed to lessen your load when it comes to assigning hours worked to projects and tasks, Jiffy occupies a glutted market, so how does it stand apart from so many similar apps?
The interface is very stripped down but bright and cheerful. Projects are color-coded with luminous blocks so that you can see everything clearly at a glance. Too many apps spend too little time and effort on getting the design and feel right, so this is one area where Jiffy excels.
Time tracking doesn't get much simpler than this. All you need to do is tap a project and hit Start, and hours will be logged accordingly. Simple graphs up above give you a crisp outline of how time has been spent during the previous week. Tapping these charts don't yield more information, so if you're expecting complex analysis, you're clean out of luck.
Reporting can be executed in calendar view, where you'll see cumulative blocks of time spent per project or in a summary view grouping by client or project. You can tap the dates and details if you need to override anything or edit out any details manually.
There are some thoughtful touches with the app that you'll welcome. It's all too easy for your phone to activate in your pocket. If you set the timer and it's stopped in less than 60 seconds, this will be disregarded as an assumed mistake. If you are performing tasks in such micro-periods, be aware of this and make sure to take action or you'll end up with chunks of unrecorded time.
While you can export or store your data, there's very little you can do with it, so if you need something with more in-depth reporting, you're better off looking elsewhere.
OK…
Now you've got some idea of the options at your disposal, why should you even consider using time tracking tools in the first place?
Why Use Time Tracking Tools?
Perhaps you're still not convinced of the value time tracking apps can bring.
Check out some of the main benefits you'll get from automating this type of process and being able to use the data to make better decisions about time and labor…
Bill With Precision
Since time tracking apps capture everything in real time as you work, you won't expend any effort keeping tabs on your production, and you'll ensure you have an accurate record at all times of precisely what's been done and when.
Most of the best apps allow you to divide time into billed and non-billed hours, and you'll get detailed timesheets without any of the hassles of creating or maintaining them.
The removal of human error and deceit from the process further tightens up the integrity of your billing so that you're getting a more accurate representation of hours worked.
Boost Productivity
The more data you capture, the more you'll be able to analyze it to see where your company is losing time and how you could address that issue to do things more effectively.
Whether it's needless hours spent on trivial websites or idle time that previously went unnoticed, being able to identify triggers for wasted time allows you to take preventive measures so you can get more done in less time.
The ability to increase productivity, whether at home or in the workplace, is one of the key selling points for most of these apps, whatever the extra layers of functionality built on top.
Better Judge Capacity
Attempting to balance workload is tough if you don't have an accurate idea of your capacity. This, unfortunately, is difficult to gauge without access to the right data.
With tracking apps, you can see with great clarity exactly how much you can take on before being overburdened and failing to hit targets.
The better informed you are about what your team can achieve without burning out, the more likely you are to keep a balanced pipeline of business so that you're neither left short nor overcommitted.
Communicate Team Progress
Whether you're discussing the progress of a project internally or with clients, the ability to generate reports and share results is another substantial benefit of tracking apps.
Visual displays can help you to see at a glance who has been doing what and how well.
Whether it's status updates or detailed breakdowns you're after, time tracking apps help you keep everyone clued in and motivated.
Increase Profits
Being able to see where your business is losing time and money through time tracking apps is ultimately the route to maximizing profits.
You'll be able to readily identify any areas where labor is being wasted or resources inappropriately applied. The more aware you are of these shortcomings, the more easily you can address them, ultimately leading to a healthier bottom line.
This is why you should consider an investment in time tracking as just that instead of viewing it as an expense. If you choose the right app, you'll make your money back in no time.
Chart Invisible Tasks
Things like travel, client calls, and email can slip through the cracks when you're accounting for time manually.
Making sure all of these details are tracked automatically gives you a well-rounded and precise picture of what's going on in your business.
Focus on More Productive Work
Automated time tracking allows your employees to focus entirely on productive work rather than getting bogged down in the minutiae of recording what they're doing and when.
Physically interacting with time clocks or any manual system is a surefire way to interrupt workflow and hit productivity. Allowing this information to be seamlessly monitored in the background helps you get the most from your workers.
Accurately Calculate Rates
The more you know about how long projects take, the more precisely you can predict the actual cost.
By simply aggregating your time and costs for similar tasks, you'll easily arrive at fair and profitable rates.