Time Clock Mobile App Reviews
These time tracking software reviews should give you a decent overview of a range of tools ideal for all needs and budgets.
This is an innovative system that brings the time-honored time-punching tradition into the twenty-first century. Forget about complicated sign on registers, punch cards and clunky old manual systems. With Buddy Punch, all you need is access to the web. Your staff log in from the device of your choosing – so make it a work computer to make sure they are at the office, or any smartphone for remote workers. Check that the correct employees are logging in by setting up the system to take a photo when the person logs on. Concerned about overtime levels? The system can alert you when a staff member is working overtime. Now toss out that old calculator and give your HR department a break. Buddy Punch automatically calculates the hours worked. The information is easily accessible via a variety of reports. Or, if you use Quickbooks, you can opt to have the information sent through directly. And that's the hard part of payroll done and dusted for you.
QuickBooks Time is consistently ranked among the very best time and attendance systems targeted at companies with highly mobile workforces. GPS tracking allows you to see that all staff are where they say they are when they claim to be there. The geolocation never lies. Your workers can clock in and out on pretty much any mobile device from laptop to tablet. There's an app available for both Android and iPhone. The choice is theirs for punching in and out in real time, so you can make their lives easier while also saving yourself time and money. If you're a fledgling freelancer, the basic single user plan is perfect for your needs. You'll be able to closely monitor how long you spend on specific tasks. The same holds true if you have remote staff working for you and you need to coordinate labor across multiple projects. Plans ramp up per user, making QuickBooks Time suitable for both large organizations and individual use. The interface is crisp and intuitive.
You'll be able to see all tabs and all pages wherever you are, making navigation a breeze. There's also an open API, so you'll be able to build in further levels of tracking through third-party apps. Beyond tracking purely based on time, QuickBooks Time offers you six fully customizable fields. If you're looking for drivers to record mileage or to check in if there's been an accident at any point during their drive, you can make the data work for you in the way you need it to. This level of fine-tuning elevates QuickBooks Time above much of the competition. QuickBooks Time is one of your strongest options if you're looking for a true smartphone time clock app with outstanding functionality and a high degree of flexibility.All tools fall under the time tracking software category, but some are simpler than the large PM suites. In addition to tools like the Buddy Punch time system, which lets you do literally everything related to tracking time, there are also some simpler solutions that measure only the time and effort employees put into work. Such popular tools are Hubstaff and QuickBooks Time
Time tracking software has a troubled reputation. The market is saturated, and many tools have great interfaces while others come packed with features far beyond recording hours worked. The pressing issue is that very few solutions manage to deliver on all fronts. Sadly, Timely is a Mac app that's no exception to this rule, with some strong aspects but other areas where it comes up short. You need to be clear from the get-go that you'll get nothing beyond time tracking with this tool. Subscription-based pricing is not cheap, especially for multiple users, so it's much more suited to a freelancer looking for a basic solution than a larger organization. Its design is impressive, and navigation is a cinch. Memory Tracker is a nice touch. This background app records the time you spend on all apps.
Tracking billable time couldn't be much easier. Gathering data is useless if you can't access and digest it, so comprehensive reporting is crucial, and Timely provides precisely that. One thing you should be aware of is that Timely will not track time when you're offline. This is a purely web-based app, so if you require a tracking solution for projects where there's no Internet access, you'll be sorely disappointed. There's a very minimal learning curve with Timely, so if you have a larger organization and you would prefer to avoid lengthy training requirements, this tool hits the spot. Given that many competing apps come in at half the price, Timely is worth popping on your shortlist, that is if you're happy with the limited functionality and you're fine with the price. If you're still on the fence, you can take advantage of a free trial without needing to leave credit card details. Sometimes, you need to road test more than one-time tracking tool before arriving at the best fit.
Toggl is a mainly cloud-based time tracking app, but it comes with native apps not only for the desktop but also for iOS and Android. Everything syncs together neatly in real time. All proper tracking tools need to be user-friendly, and monitoring time spent is as simple as clicking Stop and Start with Toggl. Whether you're pecking away at the desktop or using your cell phone or laptop, all data will be stored on the Toggl account regardless of the app you use. You'll also be able to add time manually, a valuable extra. Not all tasks need to be tracked in real time, so this flexibility is welcome. If anyone spends more than 10 seconds on a website or app, this information is recorded. You can then readily identify any potential time sucks and put any necessary blocks in place so you can drive productivity in areas you might not have suspected of flagging. However rudimentary it might be to operate Toggl, sometimes you might forget to hit Start. Auto tracking kicks in based on selected keywords. Tags allow you to add in extra information that falls outside the parameters of hours worked. You'll be able to account for idle time, traveling time, miles traveled, or units completed. Whatever the specific needs of your business, you can make Toggl work hard for you.
While working at optimum levels of productivity is all well and good, it's essential that all employees take breaks regularly. The Pomodoro timer kicks in to alert anyone working for longer than 60 straight minutes that it's time to take a short break. Unlike some tools, Toggl will also enable you and your workers to track time even if there's no web connection. Only you know if you'd find this a worthwhile feature. For a comprehensive and affordable time tracking tool that also gives you a great deal of help with project management and team management, Toggl is the default choice for many businesses, freelancers, and consultants across a broad span of industries.
RescueTime, founded in 2008, specializes in time management and productivity software. If you want to get a feel for this app, you can download a free version to get started. The core purpose of RescueTime is to streamline and automate time tracking so you'll spend less time collecting data and you'll become more aware of how time is spent in your organization. As Peter Drucker once said, "What gets measured gets managed." This app will run in the background on any device and will assiduously log the hours spent working on any given task. While the app is running, it always keeps an eye on activity in any window and records how long is spent engaged there. If you find that certain websites are a black hole for time, you can easily block any site or app that is dragging someone away from productive work. This ability to remove distractions is only available on the paid version. If you're offline, you'll still be able to track time and add it later by selecting any untracked periods.
Again, this is only available on the paid app. You won't get any tiresome ads due to the freemium model. If you opt for the paid premium plan, you'll get updated and more detailed reports. Many mobile apps pester you by continually requesting permissions. After granting RescueTime access to any usage data, you'll be left relatively unbothered. If you're not convinced that time tracking tools merit your considerable investment, RescueTime is a worthwhile starting point. You can give it a shot free of charge, only upgrading to the paid plan once you can see how it would tangibly benefit you. For many, the free app is more than fit for purpose, and it's senseless to pay for anything you don't need.
Active Collab occupies a bloated market with tons of project management tools vying for your attention. Sadly, many such tools end up becoming more of a burden than a savior, so how does Active Collab stand out? From recording time precisely through to all elements of project management, while also allowing for effective collaboration and seamless billing, Active Collab is far more than a digital stopwatch. Whether you're a thriving agency or a hustling freelancer, you'll be able to bill projects hourly with the utmost accuracy. Invoicing is taken care of in less than a minute, and you or your employees will be able to enter any important comments. Time tracking can be used to predict how long future projects will take. While these estimates are only rough, you'll be better placed to see how to maximize efficiency without needing to pour in anything by way of labor to administer time and attendance. All project management tasks and updates can be taken care of in-app. This puts everyone quite literally on the same page. Tasks can be easily categorized as you see fit and organization is super simple.
You'll have a visual idea of how the project is progressing that will drive productivity even harder. Active Collab will also simplify billing and invoicing for you. Online or email support is available if you run into any snags. You'll find most problems are quickly and pleasantly resolved. Small companies or freelancers might not need all of the functionality present on this solid app. If you're looking for straight-up time tracking, there are indeed more nimble, stripped-down alternatives. If you want an all-encompassing time tracking, payroll and project management tool, Active Collab can help your team achieve more with less effort, ultimately driving your bottom line. Choose from monthly, annual or one-off price plans, depending on your needs.
Eternity is a time tracking app with a twist. This is tailored toward anyone looking to enhance their work-life balance by optimizing productivity, which enables more enjoyable and frequent downtime. If you're looking for a personal digital timesheet for your iPad or iPhone, Komorian's Eternity is a robust tool giving you a historical to-do list that will help you identify where you're losing time or spending it non-productively. You can learn from this data and make adjustments to improve in these areas. You can add notes and tags to tasks to generate detailed reports on how you're spending your time. While Eternity is marketed as more of a leisure solution than a business one, it's also invaluable for any remote worker struggling to cope with the demands of juggling multiple projects and determining how to give productivity a boost. If you have a hectic job, perhaps the last thing you feel like is monitoring how you spend your time outside of work.
The thing is, by planning ahead and being able to learn from the data over time, you'll end up enjoying better quality of free time and potentially even more restful sleep if you focus entirely on everything you do, even when you're relaxing. Segmenting tasks is an excellent method of working on large projects that might otherwise seem overwhelming. By analyzing how much time you're allocating to any given chunk, you can make changes to do better next time. If you're running hierarchical projects, you can run multiple timers to keep on top of even the most demanding workflow. For freelancers, contractors, or anyone with a penchant for organization, Eternity is an agile app that should help you see how to make better use of your resources and achieve more.
Mac time tracking apps can help all freelancers to become more disciplined and help to boost motivation whether you're working solo or as part of a team. If you're looking for a frictionless way to measure how much time you spend on projects, the custom keyboard shortcuts takes care of all recording in the background, allowing you to get even more done in less time. You can also make use of Tyme for monitoring mileage and expenses. Many elements of a business fall outside the realm of mere hours worked, so you'll have plenty of latitudes to record all the data you need. Although the Tyme dashboard is easy to skip around in, things start to look a bit congested if you're juggling more than 2 or 3 projects. If you have more ambitious needs and you're always working on a range of tasks, this is not the best tool for you. The Reminder feature sends you an alert if you're doing something unexpected to keep you on task. This app learns your habits, so if you suddenly dive down into eBay for an hour in the middle of a time-critical project, you'll get a friendly poke to click away.
Most smartphone apps are available for all phones, but Tyme is limited to iOS only. If you want a pocket-friendly tool to help hone your productivity and to help you learn from your mistakes to perform better in future, Tyme is a strong choice for Apple users. There's now an uprated Tyme 2 with an even cleaner look and superior syncing and project management. The first iteration was a one-trick pony, while the reboot offers a great deal more functionality without raising the price.
A simple time tracking app along the same lines as Toggl, ATracker is available for iOS and Android. Many reviews out there claim this is an Apple-only app, but that's not the case. The base app is free, so you can dabble and get a feel for the interface and general performance before needing to commit to purchasing. You can unlock the full version for less than $5 and also avail yourself of a choice of web portal subscriptions. Depending on what you want from this app, it can be a very affordable option. The one-tap start takes away any stress from managing time. No need to panic about forgetting to hit Start or grabbing a break without clocking off. Organizing your time and making better use of it becomes almost a background process. This in itself saves you time for the double win. Defining basic tasks is as simple as adding a name. You can flesh this out with more detail as you see fit. Reports present all the data you've trapped in many easy-to-read formats. This enables you to make much better use of your time on future projects, as you'll be able to learn what went well and what needs improvement.
Tracking is designed for both the workplace and home. Whether you're recording billable hours in the boardroom or organizing your free time or a vacation, ATracker will take care of everything for you, allowing you to make even better use of your time. The free app available has far too many ads, so it's well worth spending $2.99 for the full version without this intrusion. The modest investment will also bring you more features and remove the limit from the number of tasks you can manage.
If you're a freelancer or small business owner and you're looking to simplify tracking time and make light work of invoicing, this nifty app might be just what you've been waiting for. Similar to Toggl, HoursTracker differs somewhat regarding interface and features. Browsing and filtering time logs is straightforward. You can categorize by day, week or month if you want to view data chronologically. You can also sort by job type so you can get a handle on what you want when you want it. If you're accustomed to performing tasks at a specific location, you'll get a handy reminder to fire up the timer. When you're using HoursTracker, you'll be able to pause and resume tasks, which is an improvement over Toggl, an app restricted in that area. Reporting is sub-par, another reason why HoursTracker is better suited to the freelancer than a larger company. If you're looking to simply keep a record of hours worked and spur yourself on by setting targets, this app is just the ticket. If, on the other hand, you want to make the data work in-app, you'll find the reporting woefully inadequate.
Despite this flaw, many people do not need endless PDFs, so if you don't mind the lack of reporting, HoursTracker is worth popping on your shortlist. You'll be able to export information easily enough so it's not as though you can't take care of what you need to with third-party applications. There's a free 21-day trial. Once this expires, $5.99 gets you unlimited tracking on up to 5 projects, while a $10.99 Pro version allows you to monitor more complex stacks of project work.
Hubstaff is among the leading solutions for any freelancer, consultant or business owner looking to automate time and attendance issues while also ensuring integration with a range of apps across all platforms and operating systems. It's easy to overlook just how much time and labor administering simple tasks like clocking time can eat up. The bonus of digital time clocks is the elimination of buddy punching and time theft. Hubstaff gives you many choices when it comes to subscriptions so that you can buy in line with the needs of your organization. With this app, you can get all that you need without investing in anything that you don't need. With Hubstaff, time and attendance are neatly automated, and you can include screenshots and geolocation if appropriate. Not only can you save money with no need for manual recording, but you'll also ensure records are completely accurate, with no time fraudulently allotted. Report generation could be improved, but you'll be able to extrapolate all essential data easily enough. If you need a tracking solution you can plug into other apps; you're spoiled for choice with Hubstaff. Whether you want to sync with PayPal or Trello, and whatever operating system you're working with, integration is seamless if you invest in Hubstaff. Idle time on projects soon adds up and can cost plenty over time. Activity monitors alert you to any sluggish activity.
This allows you to take action to get things back on track. As a basic time tracking tool, Hubstaff excels. If you want to use this app for organizing projects, things can get a little painful although you'll get the job done. You can opt for a free trial to see if Hubstaff fits with your business goals, and there's also a free version available with a free app.
iPhone & Android Time Tracker App Reviews
Most Android time tracking app reviews and iPhone time tracking app reviews list out apps in A to Z lists, by rankings or segregated by compatibility with iPhone or Android phones. We've mixed up all approaches so that you can take an unbiased look and choose the time clock app that best suits the needs of you or your company.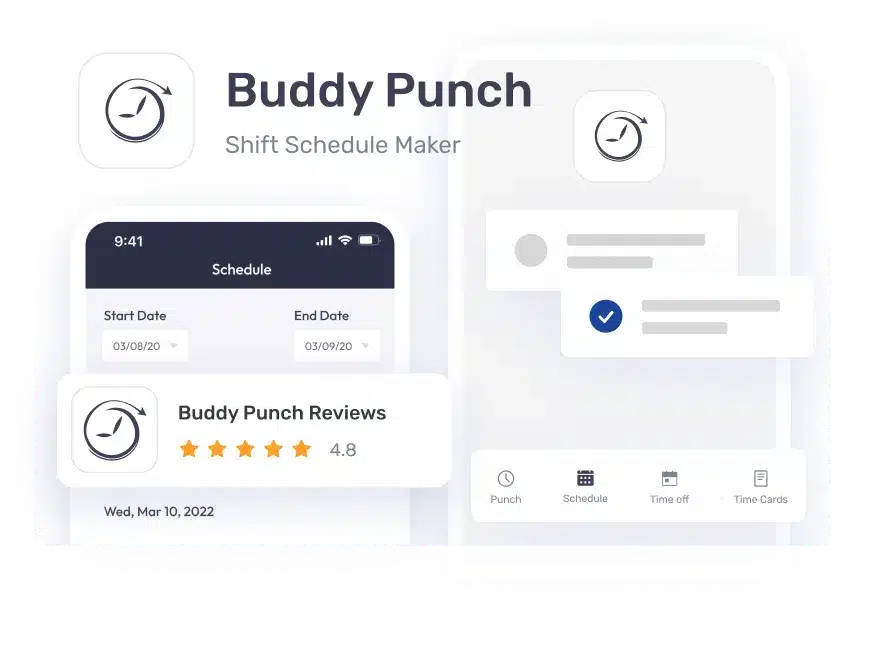 Why Is Time Tracking Important?
If you're still not convinced that keeping a digital eye on time spent is worthwhile, here are three driving reasons to reconsider…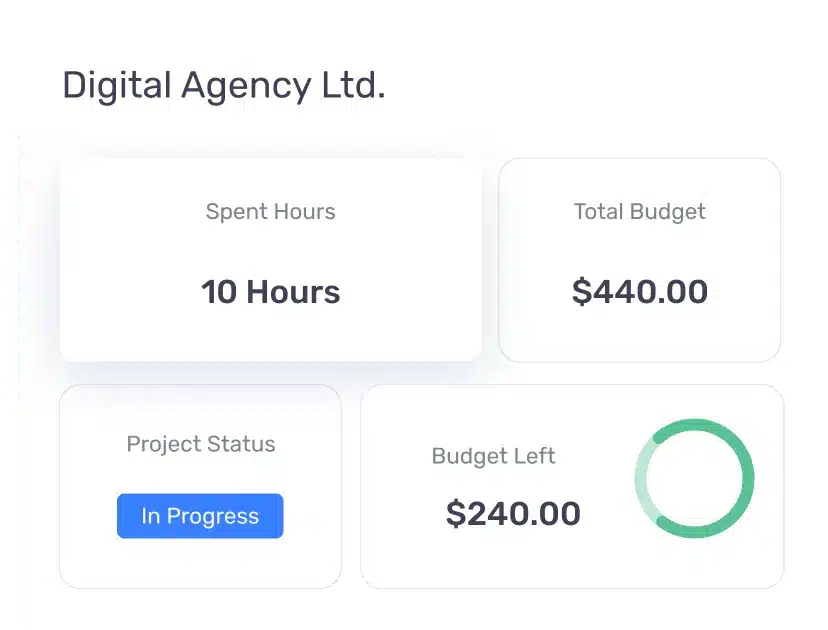 Ensure You're Paid Fairly and In Full
If you're a freelancer often battling with clients over just how long you worked on a particular project, automating this element of your workflow not only saves you from needing to bother collating this data, you'll also protect yourself with an accurate record eliminating all human error. If you're a business owner with a large number of workers all billing by the hour, removing manual handling from the process ensures you won't find any errors or inconsistencies cropping up.
You'll also save considerable resources in dealing with this information.If you're still not convinced that keeping a digital eye on time spent is worthwhile, here are three driving reasons to reconsider…To make the right decision, you need to calculate various things. The first of them is, of course, pricing. Some solutions have one base price plus a per-user fee, while others come at a full price and provide you with features all employees can use.
Make More Informed Estimates
If you have access to detailed information about how long certain projects take and how well team members perform, you'll be far more able to offer clients accurate estimates moving forward. Once you can identify where time is being allocated, you can make better predictions about how to carry out future tasks and who would be best suited to those projects. Essential for client purposes, you'll also have a far more certain idea about how long these projects will take. Often, merely browsing this data in visual form reveals insights into the way work is getting done that can lead to simple tweaks, boosting productivity considerably.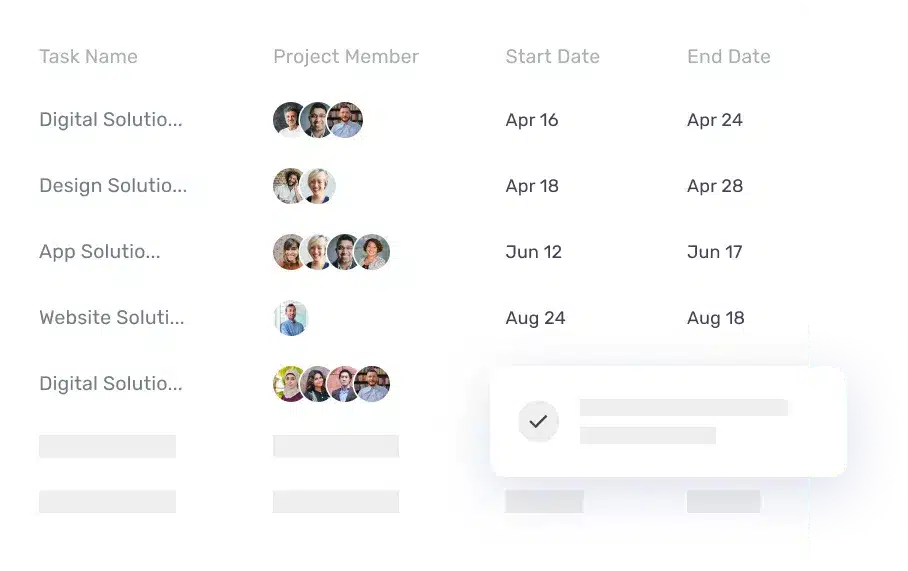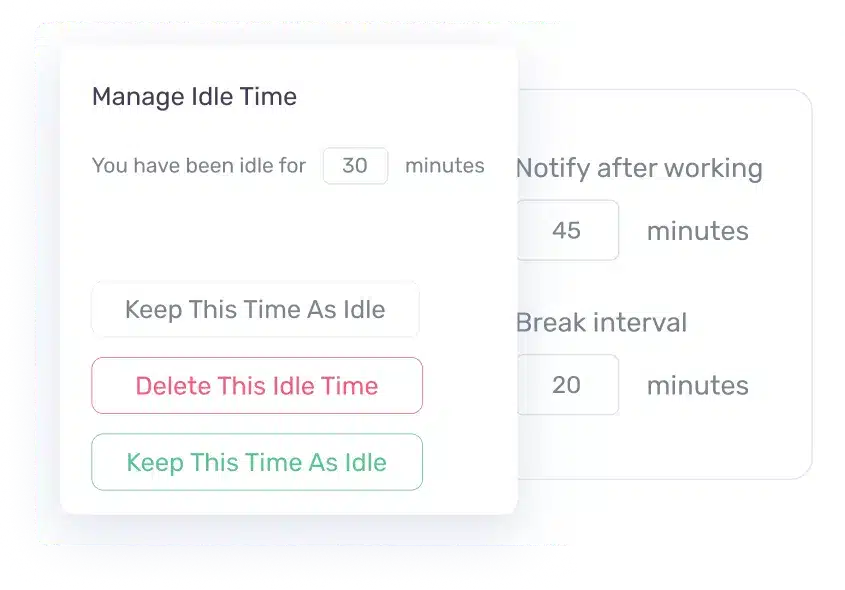 Identify Idle Time
and Non-Essential Tasks
Time is finite, and it's key that you make proper use of the way in which workers spend that time. This is where project management enabled tools work well to streamline data and to avoid the clutter and bloat of using too many solutions simultaneously. Becoming aware of where time is being lost is the first step in eliminating that waste and making your company leaner and meaner.
What To Think About When Looking At Time Tracking Tools
Many of these tracking tools work across all platforms, while some are simple mobile apps. What you need to think about depends entirely on the type of tool you're looking for, but here are some key areas to consider before launching in…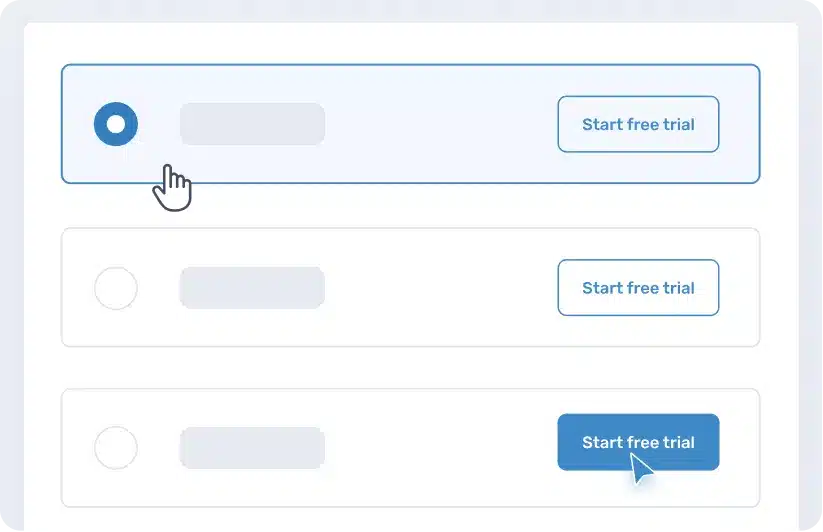 Price
Budget is always a dominant factor in any decision, and if you start by thinking about money, the advantage is to have your options immediately whittled down, and your choice simplified. While you should consider the cost, it's also important to frame this in terms of return on investment. By automating this element of your HR and payroll, you'll free up more time for your staff while also saving money as you squeeze more productivity through identifying easy ways to improve efficiency. Think about all the associated costs of training and changes to the payment plans according to the number of users.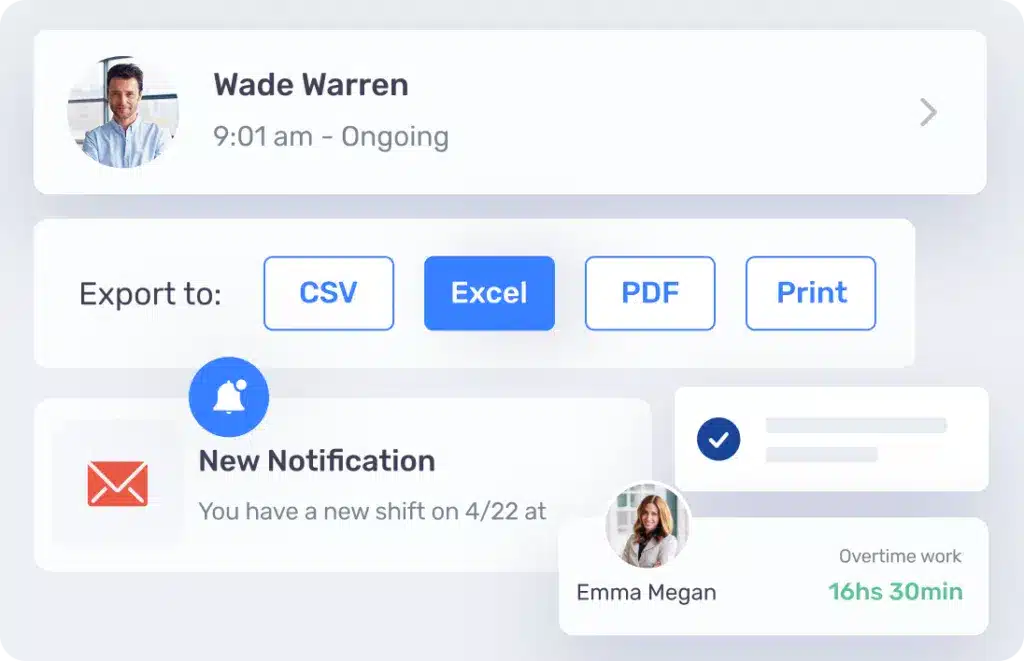 Features
Alongside simple time tracking, it's nice to look for tools that offer some form of project management functionality. Reporting is also an indispensable feature without which most of your hard work will go to waste. The ability to export data is a fundamental part of the best tracking tools. Don't forget to involve your workers before making a decision about which solution you'll select. Many businesses overlook the importance of getting input from those in the trenches. Doubling down on core features is a critical stage in getting the best solution for your needs.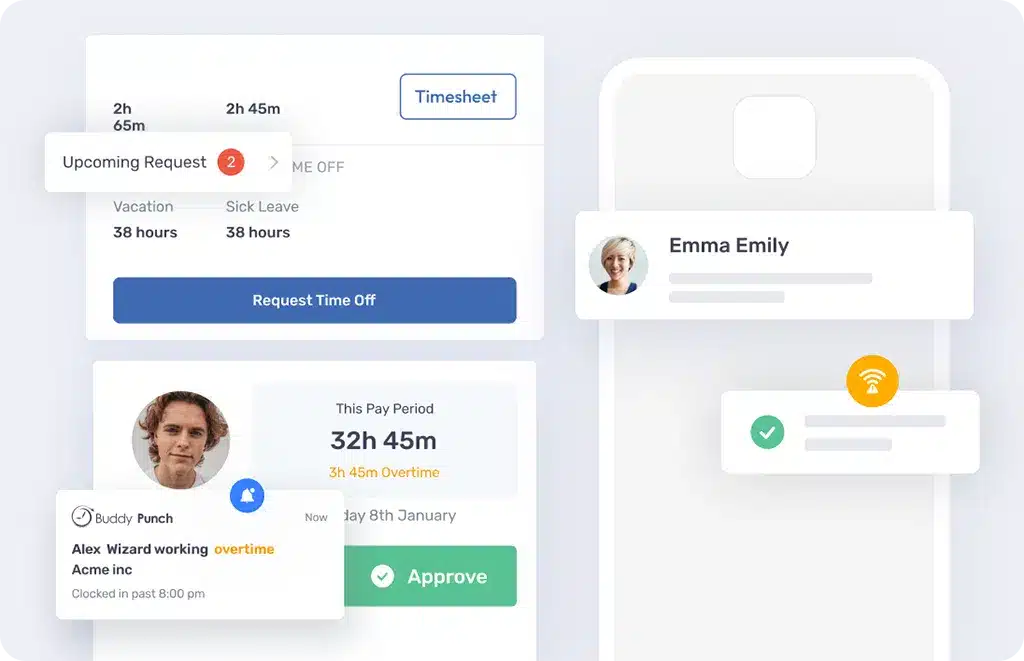 Extra Features
Once you've got all the basics covered, it pays to think about what extras would come in handy. Don't waste your time ogling the apps with the most bloated functionality. Unless these additional features add value to your business, they're nothing but fat. Make sure the app you hone in on provides everything that you need and nothing you don't.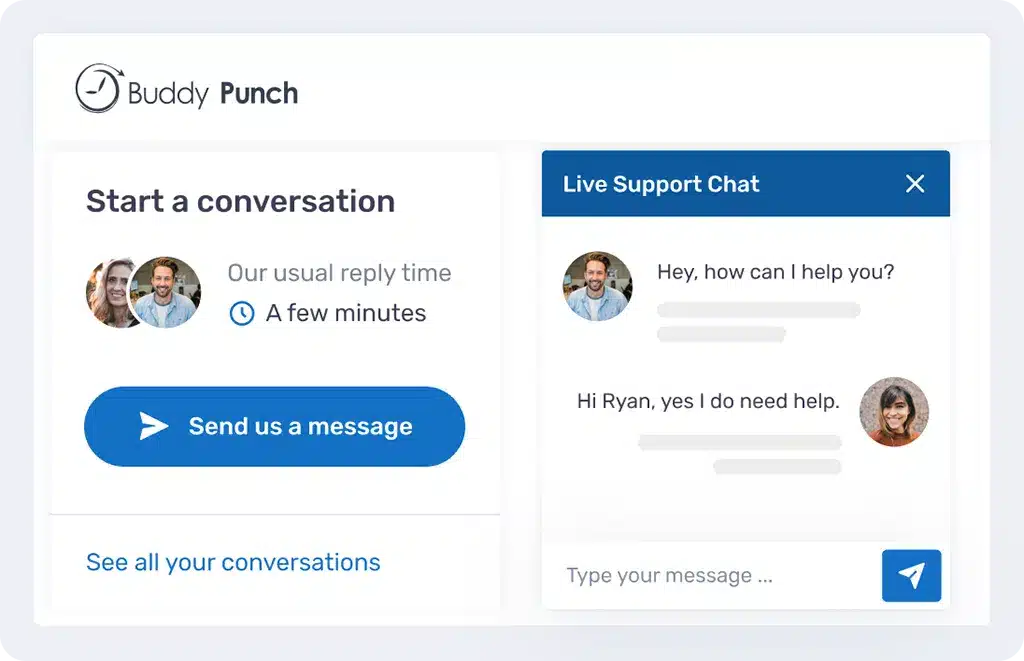 Support
Regardless of the tech team you have in place or the skill level of your workforce, it's inevitable you'll need to call on the help desk at some stage. Read plenty of honest user reviews to determine which apps offer solid backup when things go wrong and which leave you whistling with long delays on tickets and poor customer service. Certain levels of support such as relationship managers might only be available for designated subscription plans, so do your due diligence.
Other Options
Is no time tracking app standing out to you? If you are looking for alternative options then be sure to check out the other reviews we have put together to help you find the perfect time tracking solution. Find out more today!