Web-Based Team Time Tracking Software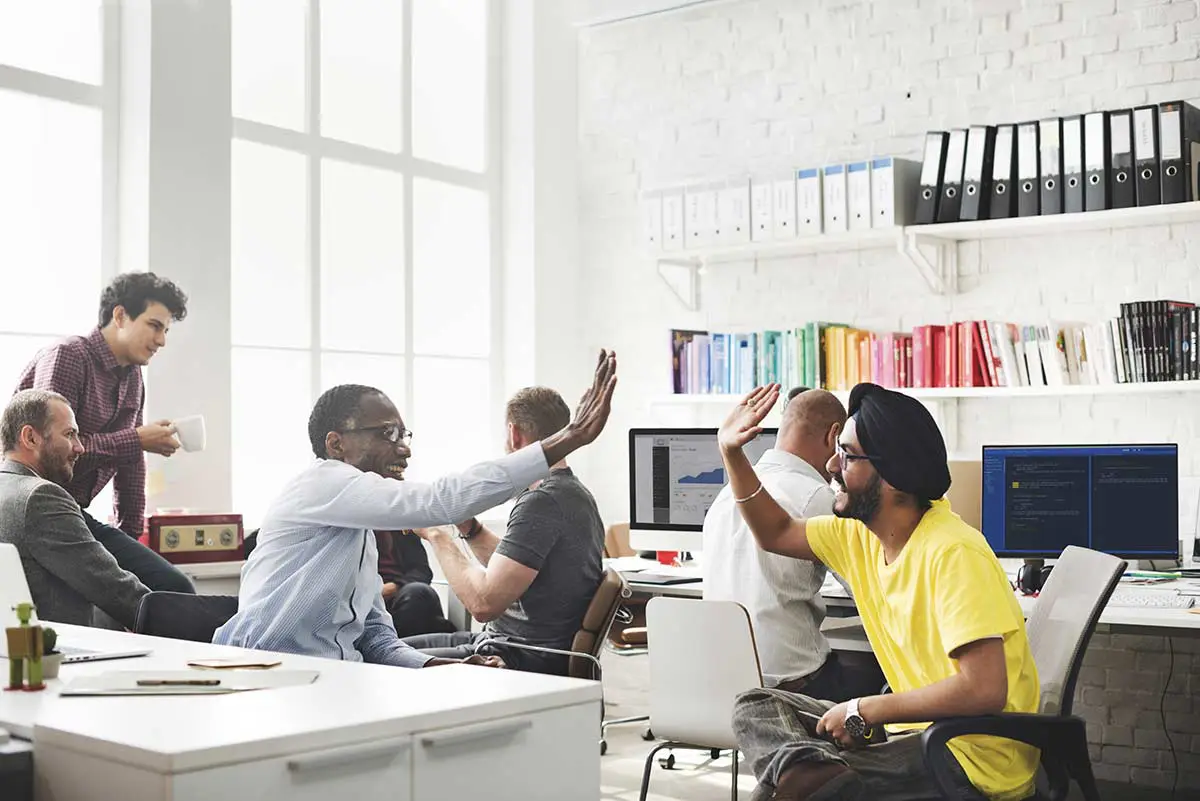 If you want to succeed in business, you need to know exactly where your money is going.
A significant expense for most companies comes in the form of payroll and, especially in companies with remote workers, this is somewhere that money tends to leak out through inaccuracies and overpayments. Often, this isn't intentional on the part of the employee, but time theft can also be very deliberate, so it pays to keep close tabs as to what's going on.
Even as technology continues to surge forward, many businesses still use those large, awkward wall clocks and punch cards. Some companies have switched to software installed in-house to keep track of the comings and goings of their employees. One downside to each of these options is that your employees must punch in and out in a centralized location. This is not ideal in today's shifting environment with so many freelancers and teleworkers.
One way you can help reduce the amount of human error that comes into timekeeping is by harnessing web-based time tracking software. Using software like this can also reduce the workload and administrative headaches of your human resources department, allowing them to work more effectively on tasks that are more valuable.
There is a myriad of options when it comes to choosing time tracking software for your team, and it can be hard to know where to begin looking for the one that would make the best fit.
First things first—what is time tracking software?
What Is Time Tracking Software?
Simply put, we're talking about a digital time clock.
Time tracking software enables you to closely monitor the schedules of your employees while also keeping track of the hours worked by each individual. You can see how well staff work on team projects, too. This is an excellent way of better allocating resources. You'll also be able to stay abreast of how much time off your employees are taking for sick days and holidays.
These software systems also afford you the ability to weigh out the distribution of your employee shifts as well as to schedule differentiated shift work properly.
Why Should I Use A Web-Based Team Time Tracking Software?
Sure, you could rely on the old standby punch cards, or even try an in-house program, but do all of your employees work on site?
More and more in today's shifting workforce, employees are working in different ways. This includes geographical separation from the main work center. Many team members work from home, spend time on different job sites, and clock in from various locations throughout the world. If your business uses a method of timekeeping in which your employees must be physically present to clock in for work, this may not be most optimal for the variety of employment arrangements you might have. Being able to track time for multiple employees allows you to use your time more effectively and make more flexible hiring decisions without worrying about the logistics.
What Is A Web-Based Team Time Tracking Software, Anyway?
Web-based software is just that, one that is based online, allowing for maximum flexibility.
What this means is that the software you use for your employees to keep track of their time worked is stored in the cloud. It is not necessary for you to eat up valuable storage space in the office for software, you don't have to worry about downloading or installing anything, and there aren't any upgrades you and your IT team need to worry about.
Benefits Of Using A Web-Based Team Time Tracking Software
There are many reasons you might opt to use time tracking software for your team, and using a web-based tool is a smart choice for many reasons. Here are just a few for you to consider.
Using web-based software is virtually maintenance free. Your company's IT department won't be inundated with calls to fix the program so that teams can log their time correctly, because all timekeeping data is delivered and stored over the web. This frees up tech workers to take care of more pressing concerns
When compared to traditional time tracking methods, a web-based option is far more secure. In-house computer time tracking software can fall victim to any number of problems, from storms knocking the power out to a hard drive meltdown. This is not a good situation because then important data is lost, and you won't know what your employees need to be compensated for.
With 80% of employees admitting to time theft or buddy punching, this can cost your business a great deal of money and time. Using web-based software ensures any inconsistencies are eliminated.
With team members in different offices and even different countries, it's vital you have a system in place for every employee to accurately track the time they are working. Web-based team time tracking software is the obvious solution.
Paper-based punch cards and clocks not only take up space, but all those punch cards waste a ton of paper. Instead of continually using and trashing this resource, your company could be using a much more environmentally-friendly option by switching to web-based team time tracking software.
Finally, using web-based software can help give your managerial team a better picture of what exactly is going on in the office (and wherever else your teams are working). You'll enjoy a clear insight into each employee, and you'll also see how well they work as part of a team.
Selecting An Effective Web-Based Punch Clock & Timesheet System To Record Employee Hours and Track Project Time
As we said earlier, there are 100s of options to choose from when you switch to web-based time tracking software. It can be enough to make your head spin and send you running back for those clunky but ever-faithful punch cards and time clocks.
Have no fear though, because we're here to help you dig deeper and determine which option is best for you and your team of employees…
Click here now for a more detailed look at time clock software or read on to see how to choose the best web-based tool…
Things To Consider When Purchasing A Web-Based Team Time Tracking Software
We've gone over the benefits to utilizing a web-based software to track your team's time, but now we need to take a look at what your business and your team needs from this software.
Different Platforms
Because these software options are web-based rather than installed in a central location, they can be accessed from anywhere there is Internet access.
Often, these tools can also be used with phone applications. Depending on the needs of your organization, you might want to look for apps available for both iOS and Android so you can handle the needs of all your workers, whatever type of smartphone they use and wherever they are based.
Ease of Use
Among all these tools, you'll find solutions with wildly differing levels of usability. We might live in a time when the majority of the world is technologically advanced, but that doesn't mean everyone has the same skill set when it comes to using this technology. Be sure that whatever software you choose is easy to use for everyone, and that it is simple to teach someone new how to use. The last thing you want is software with an excessively steep learning curve.
Reporting
As discussed, it is essential you have the ability to see what each team member is doing and how projects are unfolding.
Be sure you choose an app that lets you check in on the team as well as individuals. Choosing software that gives detailed reports is a smart move. If you're going through all the trouble to collect this data, it makes sense to be able to use it to make better business decisions.
Customization
Different software companies offer varying levels of customization. Usually, the more customization options there are, the more money it will cost you to use the program.
Take into consideration just how many add-ons you need. Weigh out the options before committing. There's no sense in angling for apps packed with functionality you'll never need. This serves to sap productivity rather than enhancing it, so zero in on the specific needs of your business to get the most effective solution.
Security Features
Depending on your projects, clients, and team members, the level of security necessary for your work will vary.
Explore the security features offered by different software services and see which makes the best match.
Affordability
There are numerous tools on the market all coming in at different price points. The more in-depth you want your software to be, the more you can expect to pay.
Several companies offer free models to get you started, something that enables you to try before you buy with confidence. Most companies also provide subscription plans, allowing your business to pay for the software on a monthly, quarterly or yearly basis, depending on what works for you.
Whatever you choose for your business, take heart in the fact there is a solution that that will work for you. You can be more organized and keep better track of your employees and the way they work, while also positively impacting your bottom line.