How to Make Use of Web-Based Time Clocks for Better Time Tracking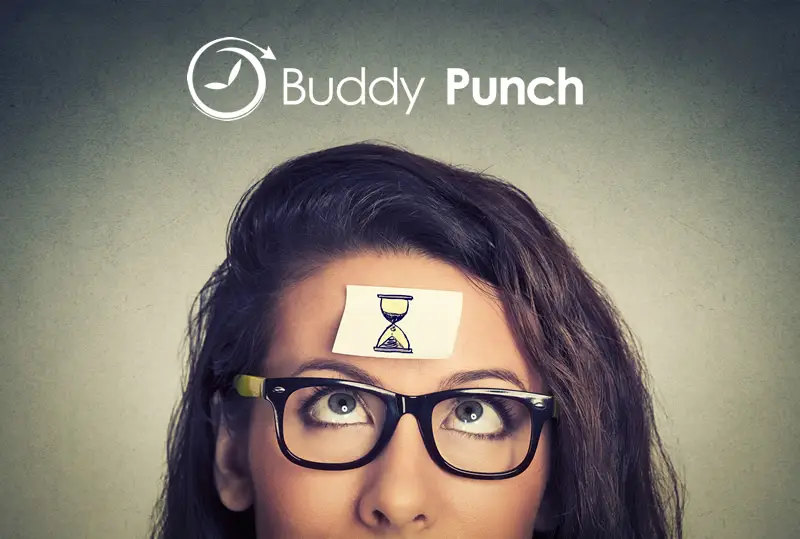 What is time clock software? While many people know that a web-based time clock is essential for large organizations that have multiple employees to keep track of –few realize that the benefits of time tracking extend beyond simply a way keep tabs on your workforce and –and monitor their time.
Time clock scheduling software, though, can offer a world of benefits –including simplicity, valuable time savings, and improved accuracy –all things that small, mid-sized –and large companies alike can benefit from!
If you're considering investing in a web-based time tracking system for your company, and wondering whether it could benefit your company –here's a look at some features that you'll want to explore –as well as some advantages to using a time-clock system.
Choosing a System
When it comes to finding a web-based time clock system, it is important that you choose one that is right for you. For this reason, it's worth taking the time to identify and jot down features that are important to you –to help guide your decision and to ensure that you end up with the right program for your company. Here are a few things you might want to consider:
One of the most important features of a simple employee time clock tracking app is simplicity. Ideally, your time clock system should make life easier for both you and your employees –so make sure you choose a program that's simple to use. This means finding one that offers easy sign in options –such as fingerprint or webcam verification. You'll also want to look for software that has a clean interface, and one that allows employee self-service.
Next, you'll want to look for a system that integrates with the other software that you use –such as payroll and HR programs. Choosing a program that has the ability to sync with your payroll processing system will allow you to easily transfer employees' hours into the system, ensuring accuracy and reducing the chance of errors. Having accurate and up-to-date time sheet information on employees can give different departments instant access to information that they need to assist with scheduling, performance tracking, labor costs, estimates, and more.
One great thing about the best web-based time card systems is the simplicity of online updates. When weighing up potential programs, be sure to check whether your software purchase will include automated updates –and find out how often your software will have to be updated. Finally, check to see if you'll have to pay for the updates.
Finally, it's important to have a good idea about the type of support that you will receive when you sign up for a web-based time card system. While you might not foresee any issues, it's good to know that when problems do arise, helpful advice is at your fingertips.
Benefits of a Web-Based Time Card System
Now that we've seen a few important features that every modern and robust time-tracking system should have, let's take a look at a few benefits of using a web-based system –and see if it's something you're your company could benefit from.
The Ability to Track Employees Remotely
One of the benefits of a web-based time tracking system is that it makes it easier to keep track of today's mobile workforce! With the ability to track remote workers, employees who may be working from home, or those who are working in the field –it's never been easier to keep tabs on your team. For workers who regularly work in the field, this feature allows them to go to the job site and clock in without having to first check in with the office; improving efficiency and ensuring compliance.
Think that your workforce doesn't care about their time tracking system? Think again! An automated time tracking system can help to reduce the stress levels of employees –including managers, payroll staff, HR professionals, and more. Inaccurate and slow payroll systems are frustrating for everyone –but an up-to-date system that's easier to use –and less prone to errors can help to take a load off of everyone's backs.
One little-known benefit of a web-based time clock –is improved cost savings. Time spent processing data for payroll, correcting potential errors, and investigating potential cases of time fraud can add up considerably over time. But according to the American Payroll Association, payroll automation can reduce payroll processing costs by as much as 80 percent –something that's worth keeping in mind if you're doing a potential cost-benefit analysis.
Finally, another often-overlooked benefit of a web-based time clock –is simplicity when it comes to obtaining information for insurance purposes. "Many insurance companies require information about total hours worked by employees," says Deborah Sweeney, CEO of MyCorporation. "Using this software makes obtaining this information simpler."
While each company is different –it's safe to say that almost every organization that has more than one or two employees could benefit from a web-based time tracking system. If you're thinking of trying one for yourself, consider making a list of features that are important to you; to ensure that you find a program that meets your expectations. Then start enjoying the benefits that come from using an automated time tracking system.