Tips for Construction Project Managers: How to Succeed in Remote Management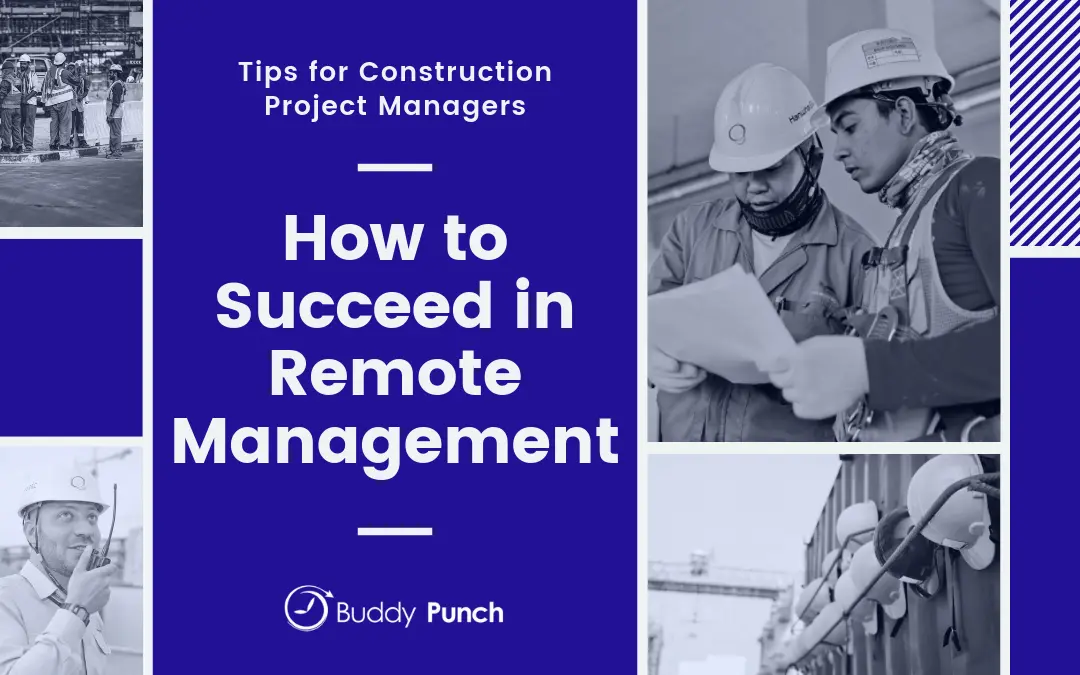 All project managers face challenges in managing all types of teams, and with remote teams, those challenges are intensified.
Modern technology may have disrupted the traditional set-up in the construction industry, but it is not without its disadvantages. While remote tools and applications removed the cost and inefficiencies in traveling from job site to job site, checking the progress of the project, or catching up with employees, new challenges in communication and employee relations have sprung up. The sheer size of construction teams can make employee management overwhelming for a project manager working off-site.
Here are some actionable tips and techniques on how to manage remote employee time tracking for construction project managers.
Outline your communication and collaboration system.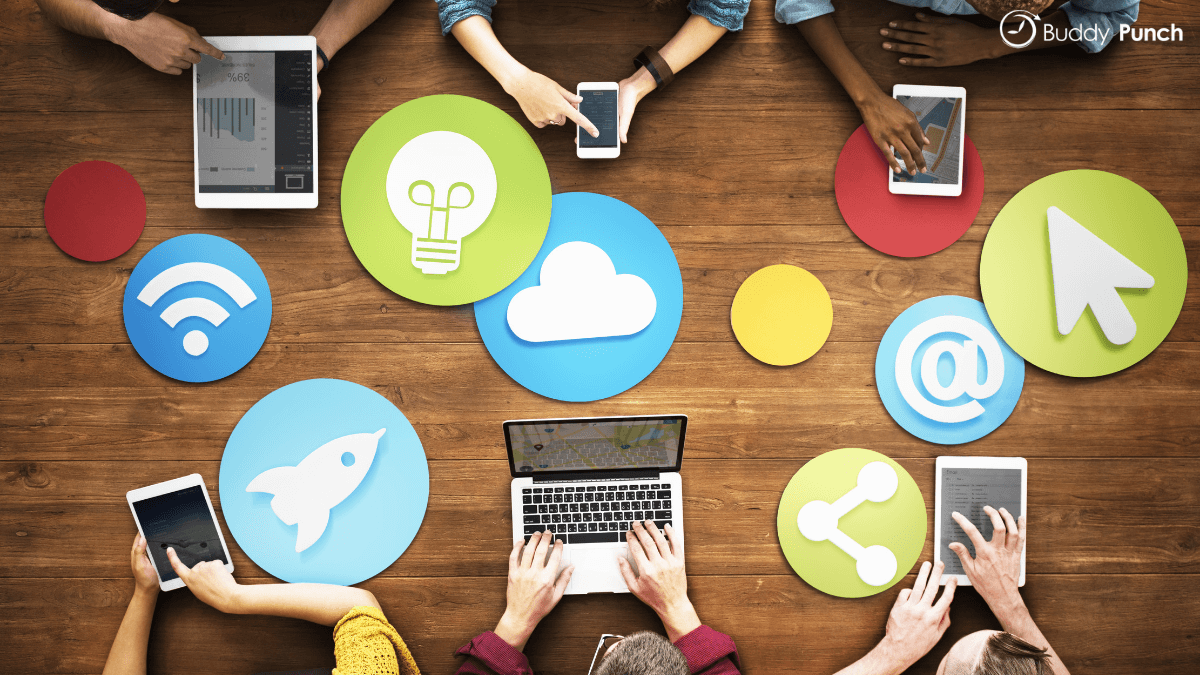 One of the reasons communication breaks down when working with a remote team is the lack of a standard communication platform. Just like there are software solutions for construction cash flow management, there are literally hundreds of communication and collaboration tools available. If your employees use different tools, the team will be disorganized and communication will be ineffective.
Set one communication tool that can be used by everyone. It may cost you a bit to get all the necessary licenses but the benefits they bring are worth it. There are several types of software that your team needs:
Project Management Software – Construction projects are usually huge and complex and it takes a lot of people to get the job done. Without a proper project management tool, it becomes overwhelming. Put everyone on the same page by investing in tools like Asana or Trello.
Team Communication and Conferencing Software – Sometimes, a quick email is not enough to send a message. There will be times when you need to bounce ideas back and forth and you can only do that by meeting in real-time. For this, you need conferencing software like Skype and GoToMeeting.
Employee Scheduling Software – Construction projects require reliable employee schedule management. Most sites operate extended hours and have several job positions and multiple shifts to fill at any given time. To effectively manage hundreds of employees, you need employee scheduling software like Buddy Punch.
Communicate with your team every day.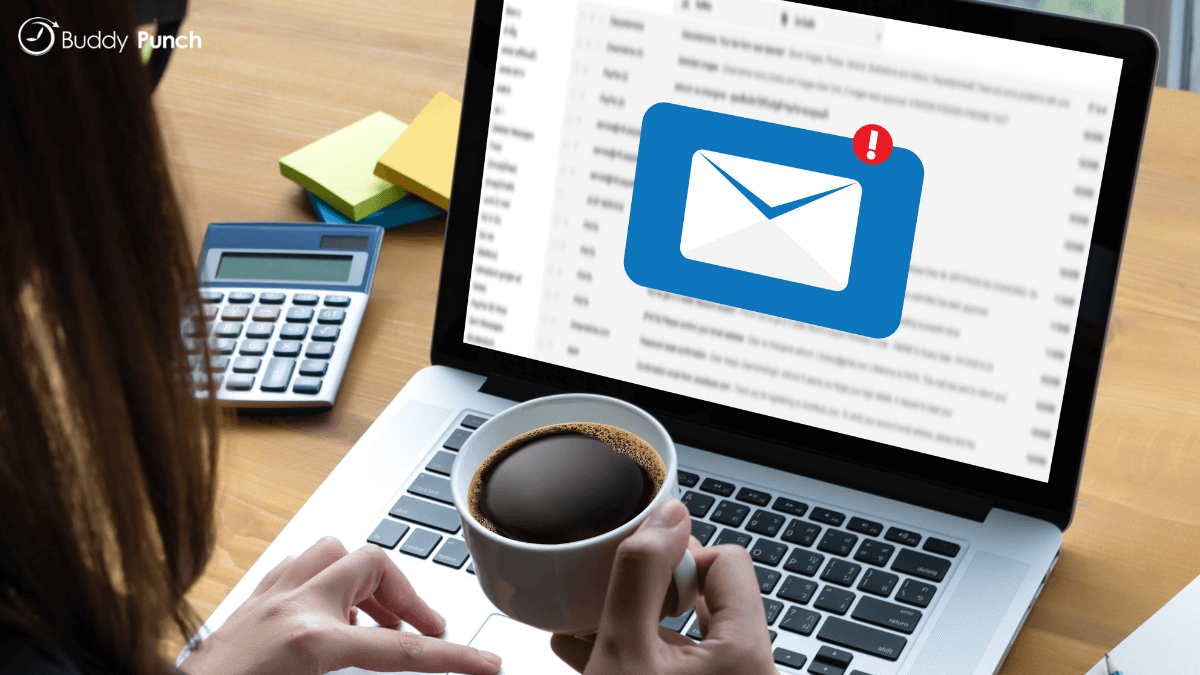 Daily communication is necessary to keep tabs on everyone, know what each member is working on, and check the progress of the project. But on top of these organizational tasks, building team chemistry and culture is a key part of daily communication.
It's hard to recreate that "team feeling" found in traditional work environments when it comes to remote teams. There is no water cooler for you to meet and talk casually about your plans for the weekend. That is why you need to create a non-work-related chat channel where you and your team members can make social connections and participate actively every day.
Celebrate successes on internal blogs and in newsletters.
Positive reinforcement is a key element in motivating employees. For remote teams, internal blogs and newsletters are the best avenues to highlight their achievements. If they come up with useful techniques or achieved construction safety goals, make sure to create articles about them, including photos of the remote team. The upper management will not always be able to see what your workers on the field are able to do so it is important to showcase them in any way you can.
Meet your team face to face.
Remote teams may have eliminated the need to travel from worksite to worksite but that doesn't mean you don't need to meet with your team anymore. For remote teams, socialization is a big deal and a visit from you will mean a lot to your employees on the field. Find the time to visit them a few times a year and treat them to a team event to boost their morale and connect with them.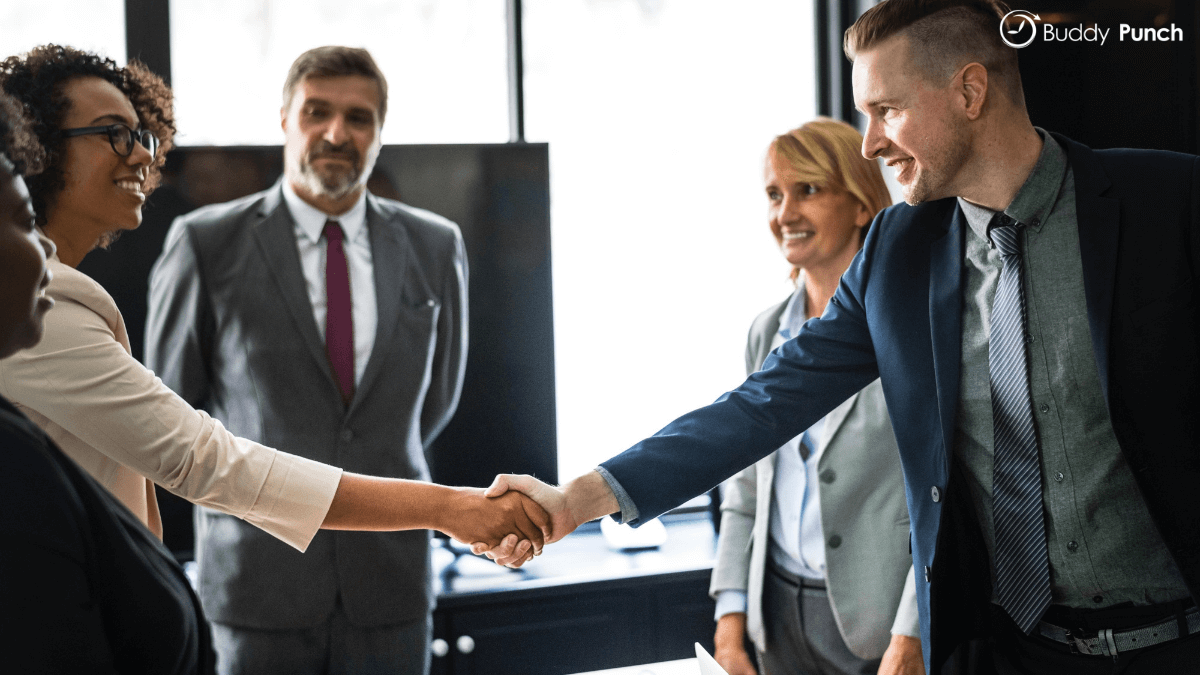 Meeting with your team face to face can help to boost morale and strengthen the employer-employee relationship.
Managing remote teams has its own challenges but the key is to treat remote teams as part of the family. There are hundreds of good people out there doing the hard work and representing the company. Making them feel like they are close by even if they are far can go a long way.
About the Author: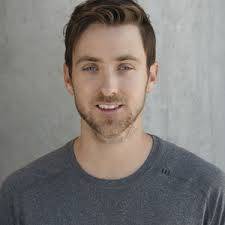 Chris Woodard is the Co-Founder of Handle, where they build software that helps contractors, subcontractors, and material suppliers secure their lien rights and get paid faster by automating the collection process for unpaid construction invoices.