Time Keeping System (3 Options)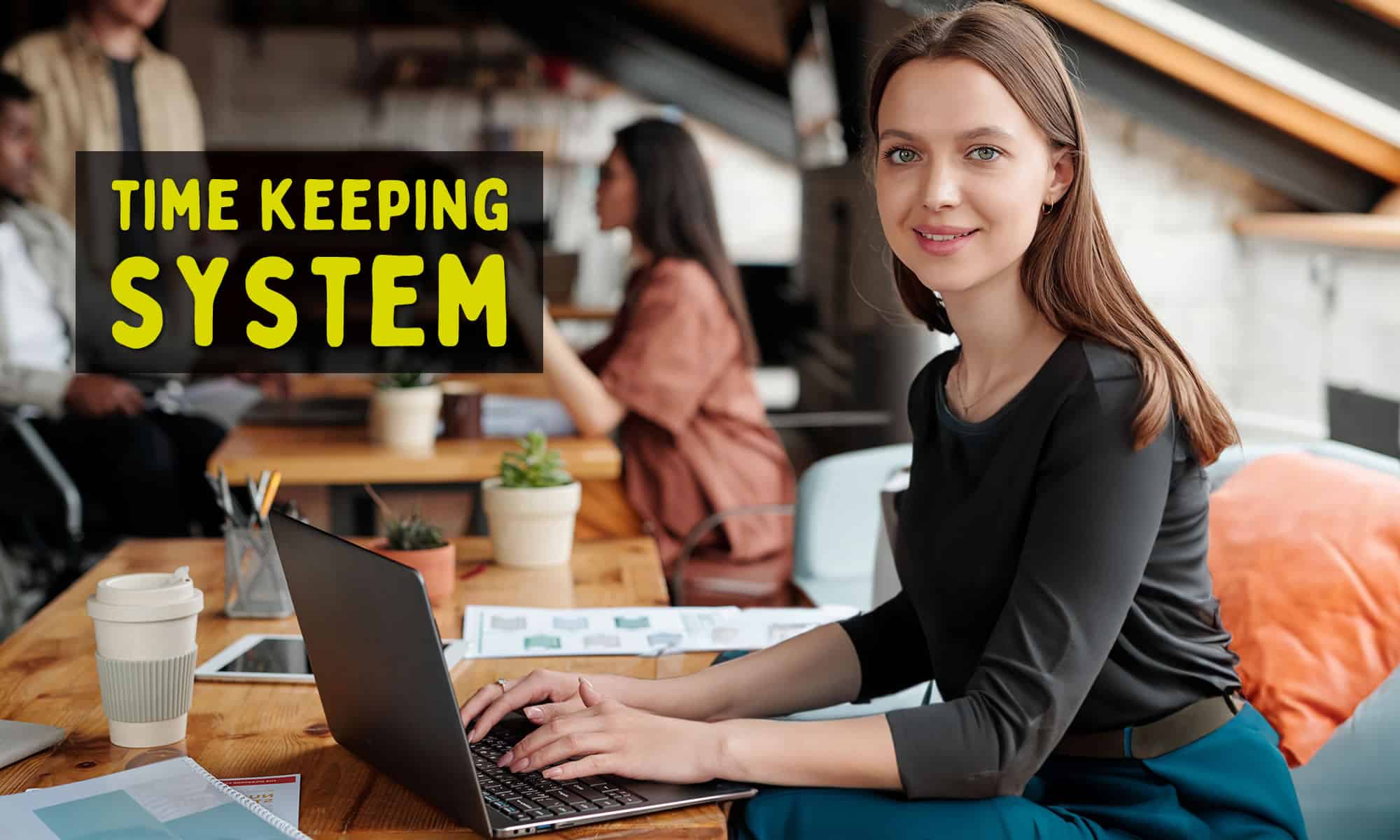 If you want to track time with ease, you need access to an effective time keeping system that's available across both desktop and mobile devices, including iOS and Android.
The best time keeping software solutions will:
Combat time theft and help you collect accurate records.
Offer user-friendly tools for employee timekeeping.
Provide biometric time clock features for security.
Comply with labor laws and regulations.
Enable you to say "goodbye" to Excel spreadsheets.
With the support of a mobile app, you can enable team members to submit timesheets with ease and ensure you have access to all billable hours data quickly.
The best attendance tracking software solutions are fully customizable and offer a range of intuitive features, such as GPS tracking and workforce management tools.
Box-standard employee time clock solutions do not offer the necessary features to eliminate the risk of human error and automate each time entry.
If you are tired of collecting inaccurate data with paper timesheets, an automated timekeeping system that's powered by a centralized attendance software solution can prove transformative.
Time Keeping System
Buddy Punch is an example of a time tracking platform that enables you to track both employees and freelancers, all in one place.
Whether you have all team members on-site or spread across various job sites, you can use this time tracker to monitor everyone at once.
Buddy Punch comes with a dashboard that's ideal for tracking clock-ins in real-time.
How Buddy Punch's Time Tracking Platform Works
Available as a desktop app on both Windows and Mac devices, Buddy Punch's tracking tool enables business owners and team leaders to log employee hours in real-time and seamlessly produce payroll reports that can get fed into accounting platforms like QuickBooks and Xero.
Let's take a closer look at the benefits of Buddy Punch.
Create Notification Alerts For Employee Actions
When it comes to ensuring profitability and productivity, having a complete view of team progress is critical.
From PTO requests to employees working overtime, you can receive instant notifications for a range of different actions and activities that take place inside the platform. For instance.
Punch In And Out With A Range Of Digital Tools
Buddy Punch comes with a variety of built-in tools that are designed to combat and prevent timesheet fraud.
To ensure your employee attendance data is accurate, Buddy Punch's time clock software offers tools such as facial recognition for clocking in and out.
This means you can have complete confidence in the validity of timesheet data collected via the platform.
A Complete View Of Team Attendance & Performance
When you are overseeing multiple employees in different locations, it can prove difficult to stay across attendance and performance data.
Fortunately, with the support of Buddy Punch, you can easily access team attendance and performance data.
The centralized dashboard makes it easy for you to monitor multiple employees at any given time.
Are you interested in learning more about how Buddy Punch can support workforce management?
Our "Knowledge Base" is packed with information on how you can harness the full potential of Buddy Punch and get this platform firing on all cylinders.
Also, if you have any specific questions, you can reach out to our support team directly.
You can book a one-on-one personalized demo here.
Buddy Punch Makes Time Tracking Easy
Here are just some of the features available with this time tracking software for monitoring employee work hours:
Buddy Punch's Online Reviews
Have you seen Buddy Punch's user reviews? As of the writing date, Buddy Punch has 4.8 out of 5 stars and 870 reviews on Capterra.
Below, we'll list just a few reviews that speak to Buddy Punch's ease of use and great customer support service. (Click here to explore the full list of reviews.)
As reviewers have noted, Buddy Punch provides team leaders and project managers with the necessary tools to streamline timekeeping and monitor labor costs:
"Cannot say enough about their support. Even if the product was not as amazing as it is, I would highly recommend Buddy Punch due to the unbelievable support!"
Click here to read the full review.
"Buddy Punch is easy to use and even easier to understand as a user. Time track makes sense, and edits are made easy to submit."
Click here to read the full review.
"The ease of this software helps me post schedules quickly. I have three businesses and staff that float between all. The color coding system helps me see what employee or department needs attention."
Click here to read the full review.
"It's easy to clock in or clock out. The timesheet to keep track of your hours."
Click here to read the full review.
Try Buddy Punch for Free
If you feel that Buddy Punch might be the right fit for your business, sign up for a free trial. You can also book a one-on-one demo, or view a pre-recorded demo video.
2. Hubstaff
Hubstaff serves as an efficient digital time clock solution tailored to cater to both small businesses and larger organizations.
Whether overseeing a budding startup or spearheading projects in a large company, Hubstaff provides essential online time tracking and reporting tools to streamline internal operations.
As of the writing date, Hubstaff has 4.6 out of 5 stars and 1,418 reviews on Capterra. Hubstaff offers a range of functionalities, some of which include:
"Hubstaff is an amazing tool for team and project management working remotely. Allows for easy and accurate time tracking of your equipment. Improved employee productivity by carrying out agile project management. You can automate payroll and billing. Uncover obstacles to reach goals faster."
Click here to read the full review.
3. Timely
Timely stands out with its automatic time tracking solution, further enhanced by its plethora of app integrations.
It allows users to effortlessly merge Timely with other tools in their tech suite. For example, you can pair Timely with a payroll system to streamline timesheet processing.
At the time of writing, Timely has a total of 212 reviews on Capterra, with an average of 4.7 out of 5 stars. Timely is loaded with a broad range of high-impact features:
"I have been using Timely for a while, It is good software with many essential functions. You can schedule your job easily and track the workflow and time-consuming."
Click here to read the full review.
Try Buddy Punch for Free
If you feel that Buddy Punch could be the right fit for your business, sign up for a free trial. You can also book a one-on-one demo, or view a pre-recorded demo video.
You May Also Like…