7 Best Time Clock Software for Large Companies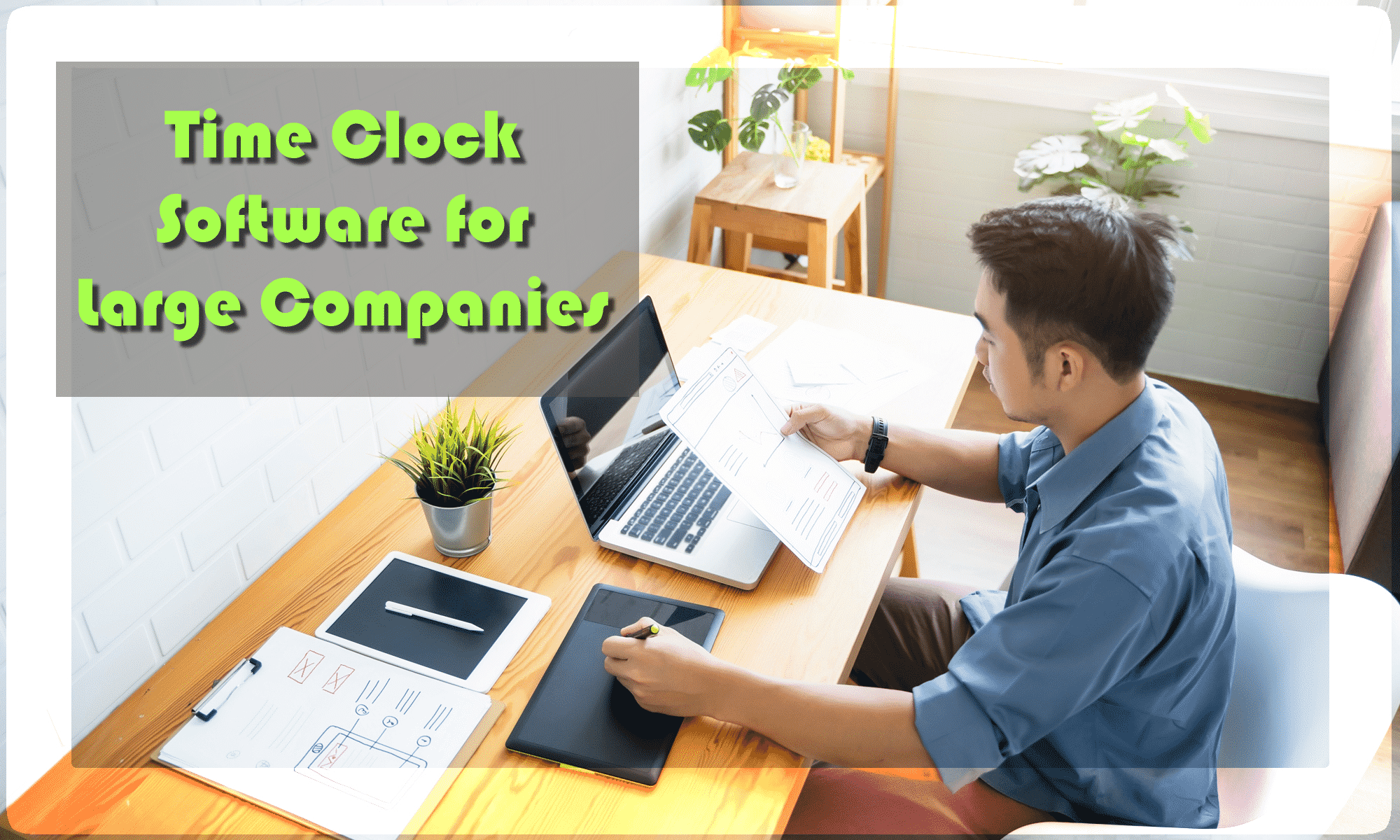 For big businesses with many employees, time clock software is essential. Keeping tabs on employee hours and attendance is critical for bringing labor costs down.
Finding high-quality time clock software for large companies, though, can be challenging. While solutions work well for small businesses, bigger companies can sometimes find themselves at a disadvantage.
Big businesses need time tracking solutions that:
In the following section, we explore the benefits of Buddy Punch's time tracking and employee scheduling software for large companies. We then run through some alternative time clock software for attendance tracking to provide you with a more rounded picture of the market. Here's the best time clock software for large companies:
The Best Time Clock Software For Large Companies
Buddy Punch's Time Clock Software Makes It Easy To Log Work Hours And Book Employee Schedules
Buddy Punch's GPS tracking, mobile apps, and time clock systems make it ideal for large companies:
Automatically clock in and verify each employee using advanced features
Reduce your HR labor costs and gain better task management control
Buddy Punch Comes With Multiple Features For Large Enterprises
If you're looking for employee time clock apps capable of hosting unlimited workers, then Buddy Punch is the ideal solution. Our employee time tracking software shows you precisely who is logging in, and from where, while also reducing fraud.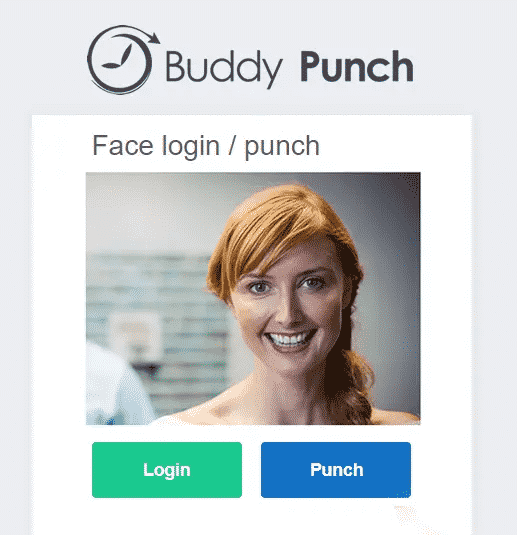 Sometimes, employees may try to log in on mobile apps fraudulently, clocking hours they haven't earned, leading to time theft. However, with Buddy Punch's facial recognition time clock tools, you can avoid these issues.
Facial recognition takes a photo of the employee when they clock in. The employee time clock software then sends the image to you for verification or automatically using smart software.
Ultimately, it makes our clock software far more reliable than the competition. You no longer have to rely on employee honesty, either in the office, or on-site.

Geofencing is another powerful time and attendance management tool that lets you control when employees clock in. Employees can only start a shift when they enter a particular geographic area that you specify. If they are outside this area, the time clock system will send them an error message, telling them to move closer – great for early clock-in prevention.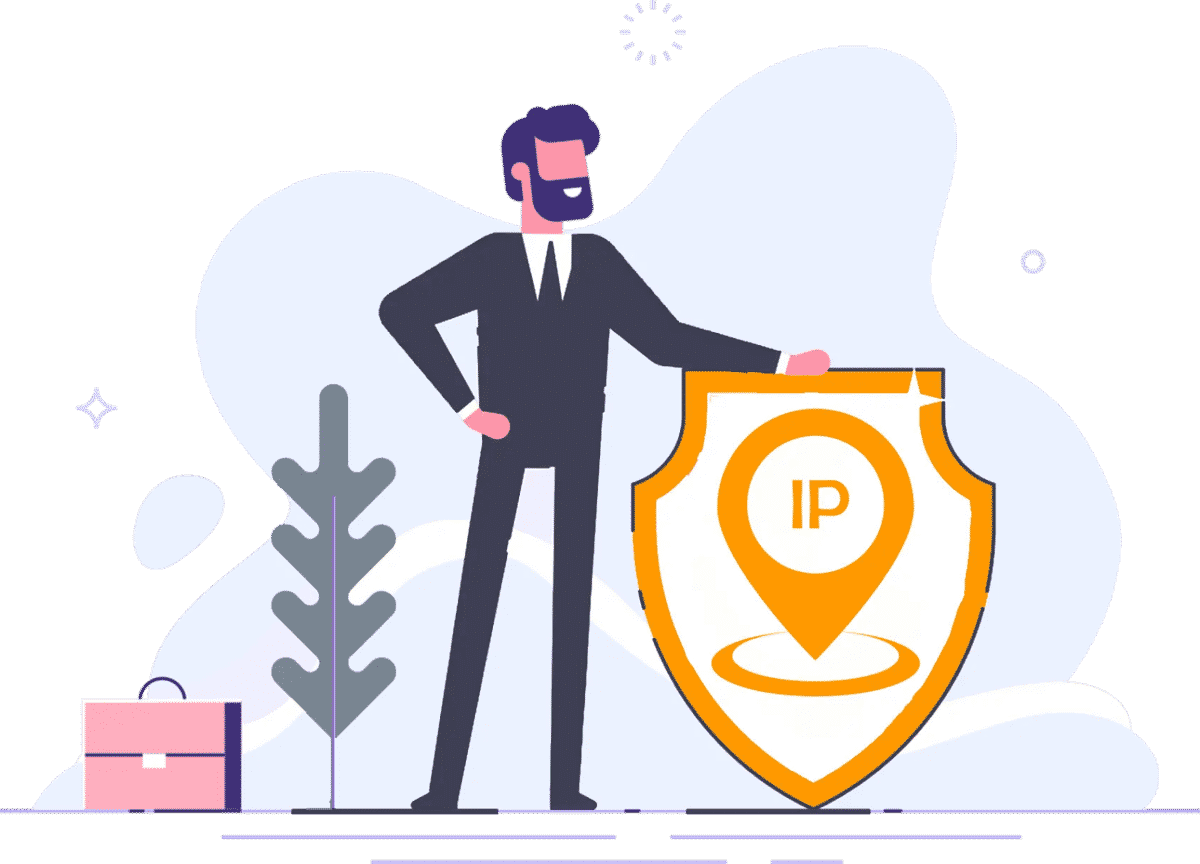 Large enterprises need to take security seriously over the entire employee lifecycle. Therefore, scheduling tools require features that prevent employees from clocking in on unsecured devices or once their tenure with you ends.
Here again, Buddy Punch is the right time clock software for the job. Its IP address locking features prevent login attempts on unauthorized devices, reducing risk significantly.
Buddy Punch's Additional Features
Buddy Punch's features for large enterprises aren't limited to the above. They also include:
If members of your organization want more information about specific features Buddy Punch offers, they can view our extensive knowledge base. For direct assistance, contact a member of our team.
Buddy Punch's Online Reviews
Buddy Punch is extremely popular among clock apps and time tracking software solutions. As of the time of writing, our Capterra review score is 4.8 out of 5 stars over a grand total of 669 reviews.

Here are some reviews explaining why large companies love our employee scheduling tools:
Overall: Buddy Punch is an integral part of our business.
Pros: Buddy Punch is easy to use and to train employees' use. There are features we don't even use that larger companies or ones that do their own payroll processing will find invaluable. We love the accuracy of employee time and PTO tracking.
Cons: We have yet to experience any issues with Buddy Punch.

Read the full review here
Overall: Love it, no issues as of yet and I have been using it since February.
Pros: I use Buddy Punch daily M-F to clock in and out of work. It is very easy to use and edit if you make an 'oops'. They recently added a 'take a break' button which is nice for my hour long lunch breaks.
Cons: Nothing to dislike. Great system to use.

Read the full review here
Pros: This software is quick and easy for our employees. Being able to clock in and out on an iPad makes it so much easier than having to take turns using a computer. The photo feature keeps the employees accountable so there is no clocking in/out for other employees. We can pull reports whenever we want and customer service is readily available for anything we may need.
Cons: I do not have anything bad to say about Buddy Punch, we love it.

Read the full review here
Try Buddy Punch For Free
With Buddy Punch, you can sign up for a free trial and see for yourself how much easier our solution makes payroll processing, tracking attendance, and project management. If you'd like to go into more detail or get specific instructions, you can book a one-on-one demo or view a pre-recorded demo video.
TimeCamp is a free time clock software that includes a robust attendance solution. The free plan includes unlimited users, unlimited projects and tasks, and both desktop and mobile apps. Paid versions give you more advanced features, such as resource scheduling and custom user roles.
According to Capterra, TimeCamp has an average score of 4.7 out of 5.0 stars across 551 reviews.
This review shows how TimeCamp can be helpful for big businesses:
Overall: Overall, very easy to get started and use yet packed with powerful advanced features. If you want time AND budget tracking then use TimeCamp.
Pros: I use TimeCamp with Trello and it helps tremendously to keep my project on time and under budget. Seeing how long tasks are taking allows constant evaluation and improvement. But, the real differentiator for TimeCamp is budgeting. I used to track project funds on spreadsheets then switch back and forth between another time tracker. TimeCamp allows me to keep everything elegantly in one place. Time is money! Track them both in TimeCamp.
Cons: Some of the advanced features need better tutorialsvideos are old and knowledge base is dated. Feature requests for Trello integration: estimate card time before starting timer, show running elapsed time on card while in board view.
Switched From: Toggl Track
Reasons for Switching to TimeCamp: TimeCamp has budget tracking in addition to time tracking

Read the full review here
Click here to see the full list of TimeCamp's Capterra reviews.
TimeCamp is popular among larger firms because it helps them better manage employee time. It also automates many tasks by providing overtime alerts and simplifying the payroll system. However, there are ongoing issues with customer support.
For companies operating large teams, Workpuls is ideal. The time clock software lets you track time for employees in multiple locations and specify the relevant period. It's suitable for large companies because it makes employee time tracking automatic.
According to Capterra, Workpuls has 46 reviews and an average score of 4.8 out of 5 stars.
Large companies can benefit from the following Workpuls features:
Here is a review that explains why Workpuls is valuable to big businesses:
Overall: We got standardized metrics for all our time spent on projects and we can analyze costs of projects compared with revenue per project. A while ago we were calculating all this on our own, but it wasn't that precise and we stopped doing it since it was time-consuming, but now we have it all out of the box.
Pros: It is modular and flexible. At point when we realized that we need time tracking solution we were not able to find best fit for a long time because there is no other app that only focuses on work. All other solutions track team's private time as well. With this one we are able to filter and ignore anything that is not work related so our colleagues don't need to worry about their privacy while we still have proof of their work and engagement.
Cons: Email reports are fixed and not that intuitive, they promised that it will be improved in next iteration, but it has been 45 days since…

Read the full review here
Click here to see the full list of Workpuls's Capterra reviews.
Workpuls attendance software is useful because it provides in-depth information about time spent at work. It also comes with a range of helpful features that ensure that workers are on the job during paid time (and not commuting or traveling to the job site).
OnTheClock is popular among large companies because of its GPS tracking and scheduling features. It also makes processing time off requests easy with just a few clicks.
OnTheClock currently has 504 reviews on Capterra, with an average of 4.7 out of 5 stars. The tool is popular among large companies because it offers the following features:
More specifically, this review explains why OnTheClock is so valuable for large enterprises:
Overall: Ontheclock allows us to easily track punches across all employees and locations, even remote employees who work from home. It also ensures quick, easy, and accurate punches from employees as they don't have to spend any more than a couple of seconds to punch into the Group Punch site once it's up.
Pros: The incredible amount of flexibility it offers is amazing. You can set or restrict punches from specific devices, regions, IP addresses, and similar on a per-employee basis or account-wide, allowing you to make sure that every employee is punching in when and were it's appropriate to do so. It allows a per-employee automatic accrue system for PTO. Approving PTO requests is a breeze as well.
Cons: In terms of end-user friendliness, it's a bit rough for non-tech-savvy folks to find the specific website they should log into and punch from – just going to ontheclock.com doesn't actually show anywhere you can log in or punch. This leads to needing to explain specific steps and URLs to users, or sending them a link to click, rather than just telling them to go to the site. It's also a bit of a hassle to reach the Group Punch site where employees can simply enter their employee number to punch in or out, and that could easily be resolved by having an application you could download to turn a desktop into a punch station.

Read the full review here
Click here to see the full list of OnTheClock's Capterra reviews.
While OnTheClock's payroll system isn't the most advanced, it is good for discerning employee availability, both in a traditional office setting as well as on-site. Ultimately, large companies choose this scheduling tool for its automated time and attendance features, reducing admin costs and scanning for abuse.
eBillity is highly scalable time clock software that is capable of meeting the needs of large enterprises, including those who need a time clock system for thousands of employees.
Helpful time clock features for large companies include:
Capterra users rate eBillity reasonably well, giving the solution 4.3 stars out of 5 across 2428 reviews on Capterra.
Here is what one reviewer representing a large firm had to say about the product:
Overall: Over all, this is a good software for the price. There have been a few sync issues on the outlook calendar here and there, but nothing detrimental to use.
Pros: I like that you can start a timer from the app. Submitting from Outlook calendar is pretty easy.
Cons: I manage multiple calendars and if I need to change the person associated with the entry after the fact, it wipes out the client name and the billing item and if it is marked billable., so you have to reenter it all by hand.
Alternatives Considered: Timesheets.com
Reasons for Choosing Time Tracker: A lot of the other software options out there focus on tracking project time and wants to tie the time to specific projects and not just the client, but this allows us to tie to clients . It syncs up well with Outlook Calendar and Quickbooks which we use.

Read the full review here
Click here to see all eBillity's Capterra reviews.
Unfortunately, eBillity has some drawbacks. It doesn't enter "non-billable" time or permit easy editing after you submit employee schedules. As payroll software, it is limited.
When I Work is compatible with both desktop and mobile devices. The solution makes it easy to track paid time, employee attendance, and work hours. You can also calculate overtime pay and queue scheduled shifts in advance, a bonus for big businesses
As of the time of writing, When I Work had an average score of 4.5 out of 5 stars across 919 reviews.
Core benefits for larger enterprises include:
A large company had this to say about the product:
Overall: I loved the when i work app very much. I was able to look at my shifts as well as change and drop shifts, There is also the ability to chat with other employees about changing or swapping shifts.
Pros: When I work is a great app as far as employee scheduling and shift changes. The app has sooo many great features available and it is very affordable.
Cons: there were a few glitches with the software on ocassion when trying to pick up a dropped shift if you are already scheduled.
Alternatives Considered: ADP Workforce Now
Reasons for Choosing When I Work: I heard from other stores that have used the software as well as reading reviews online.

Read the full review here
Click here to see the full list of When I Work's Capterra reviews.
Ultimately, When I Work is a solution for large and small businesses alike. It makes it easy to track employee time, and it comes with a free plan for 14 days to let your business try it risk-free before signing up.
Managing large teams of shift workers is hard when done manually. However, with Sling, you can run payroll, organize remote employees, and see employee availability in a single attendance solution. What's more, it doesn't matter how many employees you have: the software scales with you.
To date, Sling has 108 Capterra reviews averaging 4.6 out of 5 stars. Key features for large enterprises include:
Here is what one reviewer had to say about Sling's time clock software:
Overall: The customer service is great, they always reply within 10 mins. I think it's easy to do payroll with the different colored shifts & it's easy for our staff to use as well.
Pros: I like that the free version does everything we need it to do. Messaging (group/private), several locations/shifts ease of scheduling, opening shifts is easy. I could go on & on.
Cons: I wish they would bring back forever shifts, instead of having every single shift now expire yearly. It is very tasky when I have 30 shifts to schedule on Sling in any given day.
Alternatives Considered: OnShift
Reasons for Choosing Sling: Sling is free, OnShift is spendy & too confusing for our staff to integrate during a pandemic.

Read the full review here
Click here to see the full list of Sling reviews.
Ultimately, Sling is beneficial for large enterprises because it cuts labor costs and eliminates time clock issues. What's more, you can track employee attendance across multiple locations with GPS tracking, making it easy to track employee hours in the field.
Try Buddy Punch For Free
Large companies across multiple industries love Buddy Punches' task management and time clock software so why not sign up for a free trial today?
If you'd like to go in-depth with us before committing, try our pre-recorded demo video or book a one-on-one demo so you can understand how our top time clock software works.
You May Also Like…