Time Champ Alternatives (5 Options)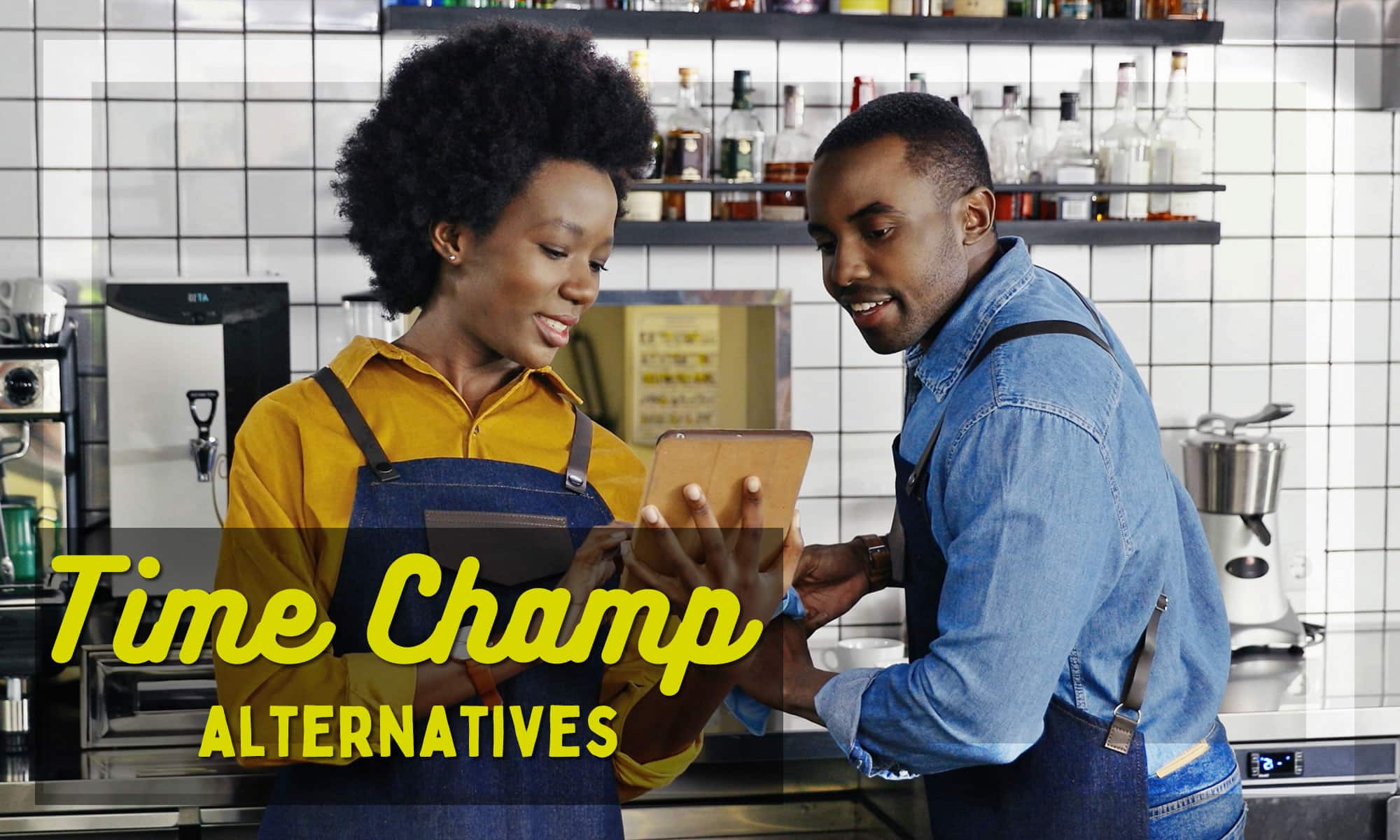 Are you looking for effective employee monitoring software? If you want to raise employee engagement and need access to software solutions for performance management, you have come to the right place. While Time Champ is good business software for operations like SaaS startups, it's not right for everyone. Fortunately, there are other solutions for SMEs.
To track employee time and billable hours with confidence, you need a seamless user interface that can both track time and save time. The best time tracking solutions on the market come with a mobile app. In some cases, the mobile app will offer GPS location tracking – so you can see exactly where remote employees are clocking in and out from during the working day.
Without any hesitation, let's cut to the chase and explore the best time tracking solutions available for high-performance teams.
Best Time Champ Alternatives
1. Buddy Punch
We have to start with Buddy Punch. This is more than just a time tracking platform for remote workers. Buddy Punch is an all-encompassing task management and team productivity tool for teams of all sizes. Whether you are working remotely as a network of freelancers or as an in-house collective, Buddy Punch is well-suited to meet your time tracking needs.
How Buddy Punch's Time Champ Alternative Works
Our time tracking software enables you to measure profitability and employee productivity through an easy-to-navigate user interface. The onboarding process is remarkably simple. Much like Hubstaff and other solutions, you can clock in and out with ease. Employee data is reflected in real-time through notifications on the Buddy Punch dashboard for administrators.
Improve Team Accountability With Webcams And GPS
If you want to increase operational oversight and improve team transparency, you can use Buddy Punch's webcam feature to ensure you receive a photo of each employee as they clock in and out. While many workforces embrace this feature, you can adjust the permissions for your team. Buddy Punch also offers GPS location tracking to monitor where employees are.
Radically Accelerate Payroll And Budgeting
You can seamlessly integrate Buddy Punch with all of your favorite payroll platforms. When it comes to collecting timesheet data and submitting everything for payroll processing, you need a time tracking system that neatly integrates with your go-to payroll software. This is where Buddy Punch comes in. Buddy Punch can bake automation into your payroll processes.
Assign Custom Job Codes For Teams To Punch Into
Team leaders and administrators can easily create job codes for individual team members to punch into. As you assign job codes to different employees, you can track their performance to see how long they are spending working on the job. All of this data is reflected in real-time on each employee's time card. With a range of metrics at your disposal, there is plenty to track.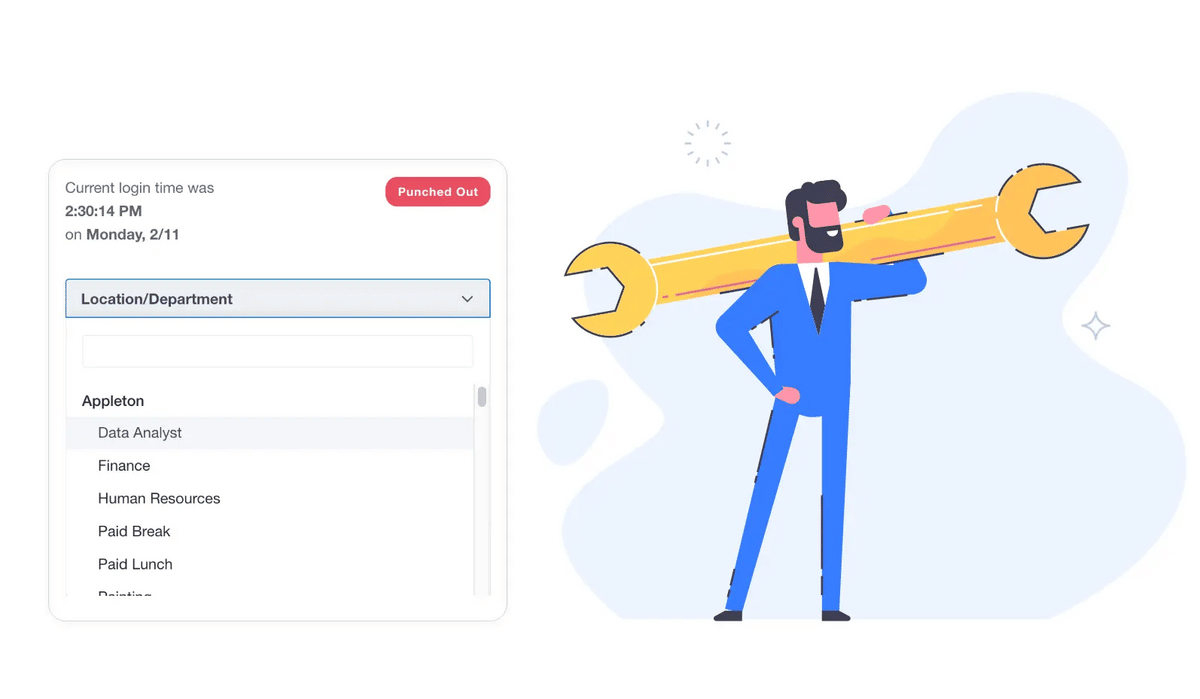 As you explore Buddy Punch's many useful and intuitive features, you can browse through the documentation available on our "Knowledge Base" – which contains many helpful resources. We hope these resources come in handy. Alongside the documentation on our website, we have a customer support team that is always available and ready to answer your burning questions.
You can book a one-on-one personalized demo here.
Buddy Punch Is A Perfect Time Champ Alternative
Buddy Punch is simply the best!
Our time tracking solution also comes with the following useful features:
Buddy Punch's Online Reviews
As of the writing date, Buddy Punch has 4.8 out of 5 stars and 693 reviews on Capterra.

Below, we'll list just a few reviews that speak to Buddy Punch's ease of use and great customer support service. (Click here to explore the full list of reviews.)
As reviewers have noted, Buddy Punch equips team leaders with the tools they need to promote team accountability:
"Best solution to time tracking for our hourly employees, and it keeps me updated when someone forgets to clock out. Also, it allows my employees to make changes if needed, which I can review and approve."

Click here to read the full review.
"The thing I like most about the software is the geographical location requirement. Every time you punch in/out it shows your employer your location. Making time clock fraud one less worry as a business owner and the employee more responsible about time maintenance because you cannot get paid if you are not physically at work."

Click here to read the full review.
"I like the ease of use and flexibility of Buddy Punch. You can add features you want and don't have to be bogged down with what you don't want to use. Some sites have way too much. I wanted simple!"

Click here to read the full review.
"This was so user-friendly and easy to navigate. It is very affordable and breaks the individual's hours down to a report that I could merge with our payroll provider. Also, you can put in the job address so the employee has to be on-site to clock in or out."

Click here to read the full review.
Try Buddy Punch for Free
If you feel that Buddy Punch might be the right fit for your business, sign up for a free trial. You can also book a one-on-one demo, or view a pre-recorded demo video.
2. Timely
If you need access to a simple time tracking platform, you should consider Timely. This platform can streamline your ability to collect timesheets and process payroll. Timely also comes with various project management features for teams of all sizes – which can support you in your efforts to monitor employee performance and gain greater project visibility.
At the time of writing, Timely has a total of 208 reviews on Capterra, with an average of 4.7 out of 5 stars. Timely is loaded with a broad range of high-impact features:
"This software allowed our office to manage multiple practitioners' schedules, and for some, allowed patients the option of online booking."

Click here to read the full review.
3. TimeCamp
TimeCamp is a one-click time tracker designed to make punching in and out remarkably easy. You can utilize TimeCamp's dashboard to monitor employee performance in real-time. If you want to gain a fast and accurate picture of how your workforce is performing, you need access to TimeCamp. You can even see how long employees spend inside certain applications.

At the time of writing, TimeCamp has a total of 556 reviews on Capterra, with an average of 4.7 out of 5 stars. TimeCamp is jam-packed with useful features for teams:
"An attractive UI and simple customizable reports make Timecamp a good choice for time monitoring. You can view your daily productivity analysis, making it a useful productivity tracker as well."

Click here to read the full review.
4. Insightful
As you would expect, Insightful is insightful. The platform can offer administrators and team leaders real-time on how employees are allocating their time during the working day. If you are trying to reinforce employee productivity and encourage accountability, Insightful can play a critical role in achieving this. In terms of pricing, Insightful offers a free trial.
At the time of writing, Insightful has a total of 66 reviews on Capterra, with an average of 4.7 out of 5 stars. Insightful lives up to its name by offering several useful features:
"This software assists managers with creating employee productivity benchmarks based on usage analytics. I love the simplicity of navigating the system."

Click here to read the full review.
5. When I Work
To increase employee oversight, you need the right tools in your corner. This is where When I Work comes in. As a platform, When I Work is packed with useful tools designed to support team leaders and administrators in their efforts to increase operational oversight. From GPS location tracking to real-time performance data, this platform brings plenty to the table.
At the time of writing, When I Work has a total of 951 reviews on Capterra, with an average of 4.5 out of 5 stars. When I Work comes with a range of useful functionalities:
"I've been using this software for 5 years, first as an employee then as an employer. Ease of use for both parties is fantastic and it's well worth paying for to save the time. When I change places of business, if I have a choice, I will choose When I Work again and again."

Click here to read the full review.
Try Buddy Punch for Free
If you feel that Buddy Punch could be the right fit for your business, sign up for a free trial. You can also book a one-on-one demo, or view a pre-recorded demo video.
You May Also Like…