The Challenges with Managing Remote Workers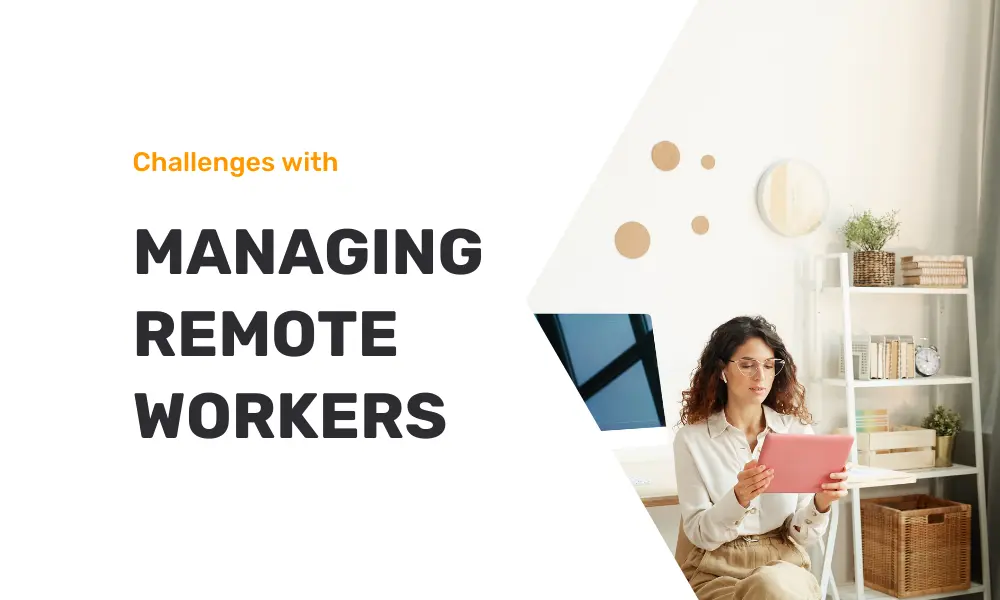 At Buddy Punch, we've always had a remote workforce that has worked from home, and it works well for us. At least it does now. It hasn't always been the relatively smooth sailing experience that we enjoy today.
In fact, we had the same struggles in the beginning as you are likely experiencing now. Things like:
Worry that employees weren't working as hard at home as they do in the office

Worry employees weren't in the location they are supposed to be in

Stress over reduced productivity

Overwhelm about managing people in multiple locations 
I totally get it. Add to that the craziness of 2020 and you have a recipe for complete panic. 
I wanted to share with you some of the things that have helped us at Buddy Punch to manage some of the unique challenges that come along with a remote workforce. 
Communicate effectively and often
We couldn't have the philosophy of "Out of sight, out of mind" with our remote workers. We found we actually had to work harder to keep remote workers in the loop if we wouldn't see them at coffee time. 
I found that the best way to communicate with our remote employees was through technology. We use Slack to communicate with our team (and that one is great because it keeps us all in the loop without the added distraction that comes with email), as well as Zoom and Google Meet for meetings. Our goal is not to overload our team with meetings, but to ensure that, even when we aren't together, everyone knows what's going on and they feel like they are part of the team. 
But, we also don't plan too many meetings if it's at all possible. It was a struggle between wanting to keep people in the loop and knowing they weren't necessary 75% of the time. So we try to keep meetings as short as possible and include only the people who need to be there. It's not perfect but it seems to be working. 
Trust your employees
We've all heard horror stories of employees who take advantage of working at home to catch up on The Office reruns on Netflix, but in my experience, most employees are doing the best they can. 
We've found that our employees get their work done (and those with productivity issues are generally discovered in the first few weeks of being hired). 
I try to discuss reduced productivity right away with my employees, especially if there is a sharp drop off in production. I generally find it's less Netflix and more mental health or parenting issues at play and a great discussion can help them figure out a solution. 
I also ensure my team knows I am available to help them solve problems and give direction. I like to schedule a periodic one on one meeting with each member of the Buddy Punch team to see how they are doing and to manage potential problems in advance. 
Track productivity and ensure everyone is doing their share
"Trust but verify" might be the best phrase to use when you've got a remote workforce. I've found that if my team knows they've got productivity targets to hit, they are more likely to focus and accomplish more. 
We use the Buddy Punch time tracking tool for both tracking and scheduling. Buddy Punch has built-in monitoring tools like GPS data collection and webcam tracking to ensure my employees are where they need to be (and aren't using a friend to beat the system).
Ensure employees still feel like they are part of the company, even at home
Our goal at Buddy Punch is to ensure every member of our team feels connected to the organization and their co-workers. This can be challenging when we are rarely together in person, so we have to actively encourage them to be part of the company culture. 
We do a lot of virtual meetings and get-togethers because they are the next best thing to in-person gatherings. We also discuss hot topics and answer questions frequently so every employee feels they are part of the team. 
And finally, we try to have occasional virtual social events on a Friday afternoon to add in a fun aspect to the job.