Recruitment Basics: How to Find the Best Employees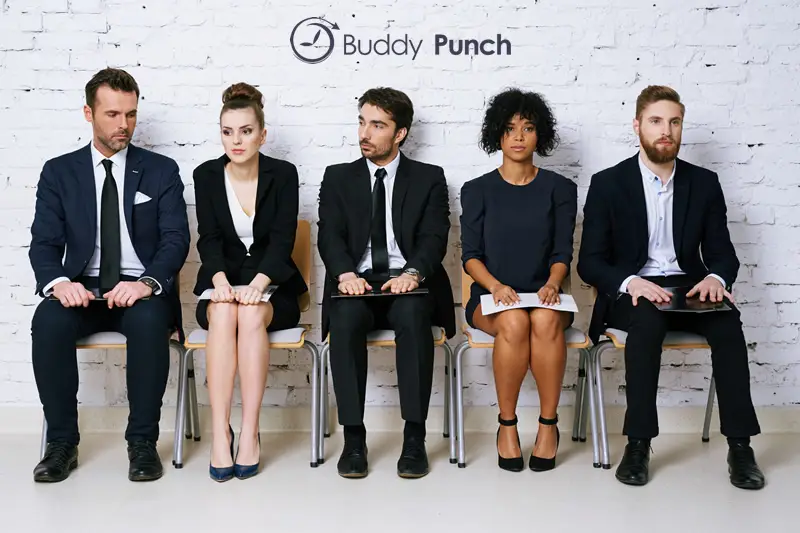 As any business owner could tell you, finding a good employee can be a challenge at best!
On average, a corporation will receive 250 job applications for a new position. The recruiter must then weed through all of the applications in order to find the most qualified candidate –no small task!
Still, finding the right employees is often a crucial part of scaling your business, and it's important to do everything that you can to ensure that you find the right person. From creating the job description to holding the interview, the good news is that there's a lot that you can do to increase your chances of finding the best applicant.
If you have employees or are thinking of expanding your company –here's a look at what you can do to attract top talent, and ensure that you hire employees that are a great fit for your company.
Create a Job Description
The hiring process starts by crafting a detailed job description that will attract the type of applicants that you're hoping to hire. As such, it's important to put careful thought into your job description. Outlining the skills and qualifications that are required, as well as the demands of the role is important. Make sure your description is clear and detailed, but stick to bullet points and keep it simple and to the point. An adequate job description can help to discourage those who are not qualified or prepared for the position from applying.
Create a Company Description
A company description is almost as important as the job description itself. Someone might be a good fit for the role, but would they be the right fit for your company? Fully describe your organization –including the work environment and your mission statement, values, and goals so that applicants can decide whether your company's ethos is something that they can get behind and support. You'll want to ensure that you only attract applicants that are the right fit for your company and work culture, so make sure they're a good fit –and will be happy working for you.
Create a Team Description
Hiring an employee is not just about hiring one individual; it's about hiring a team player. You need to ensure that your candidate has a good idea about your work culture to ensure a smooth transition –and to find someone who's the best fit for the entire team. It's a good idea to describe your work culture to your applicant during the interview process, and then ask them what they could bring to your team.
Things to Look For
Once you have a stack of resumes in hand, it's time to begin the important task of determining which applicants show promise. The interview process is a great opportunity to further assess how well a candidate will be able to excel in their role. Here are a few things that you'll want to look for in applicants. These signs can be strong indicators that someone is the right fit for the job!
Passion is one thing that can't be taught! While employees are unlikely to have the same passion about your company as you do, they should still show a certain level of passion and enthusiasm about the role. Ask them what they could contribute to your company or how they plan to excel in their role and watch to see whether their eyes light up with enthusiasm and passion. You should also check to see if they've spent any time reading up on your company, and whether or not they seem eager to learn more about the industry.
Does the applicant seem excited about your company? Are they looking to invest time and energy into it? Are they excited to see it grow and willing to stick it out for the long run? If they are just looking for "just another job" you may want to give them a pass. Anyone can hire a temporary employee to fill in the gaps, but finding a good employee that will stick it out is a different story. Check your applicant's employment history carefully; a high number of jobs worked within a short period of time, with a brief duration at each could be a sign that they'll just be passing through, using your company as a stopover until they can find something better.
While often, skills and experience are the first things employers look for, you should keep in mind that the level of experience that's required should vary considerably depending on the role. While some jobs will require a bachelor's degree or years of experience, other roles; especially more entry level positions may not require any experience at all, especially if the skills are things that can be taught. Look for a candidate that's willing to learn, one who has shown initiative in some way before. This is the type of person that you'll want to invest in.
While the hiring process requires a significant investment of time, it's more than worth the required hours that you put in. An employee who is a perfect match for your company will prove to be a tremendous asset to your company. It all starts by having a strong recruiting and selection strategy!