Payroll Hours Tracker (3 Options)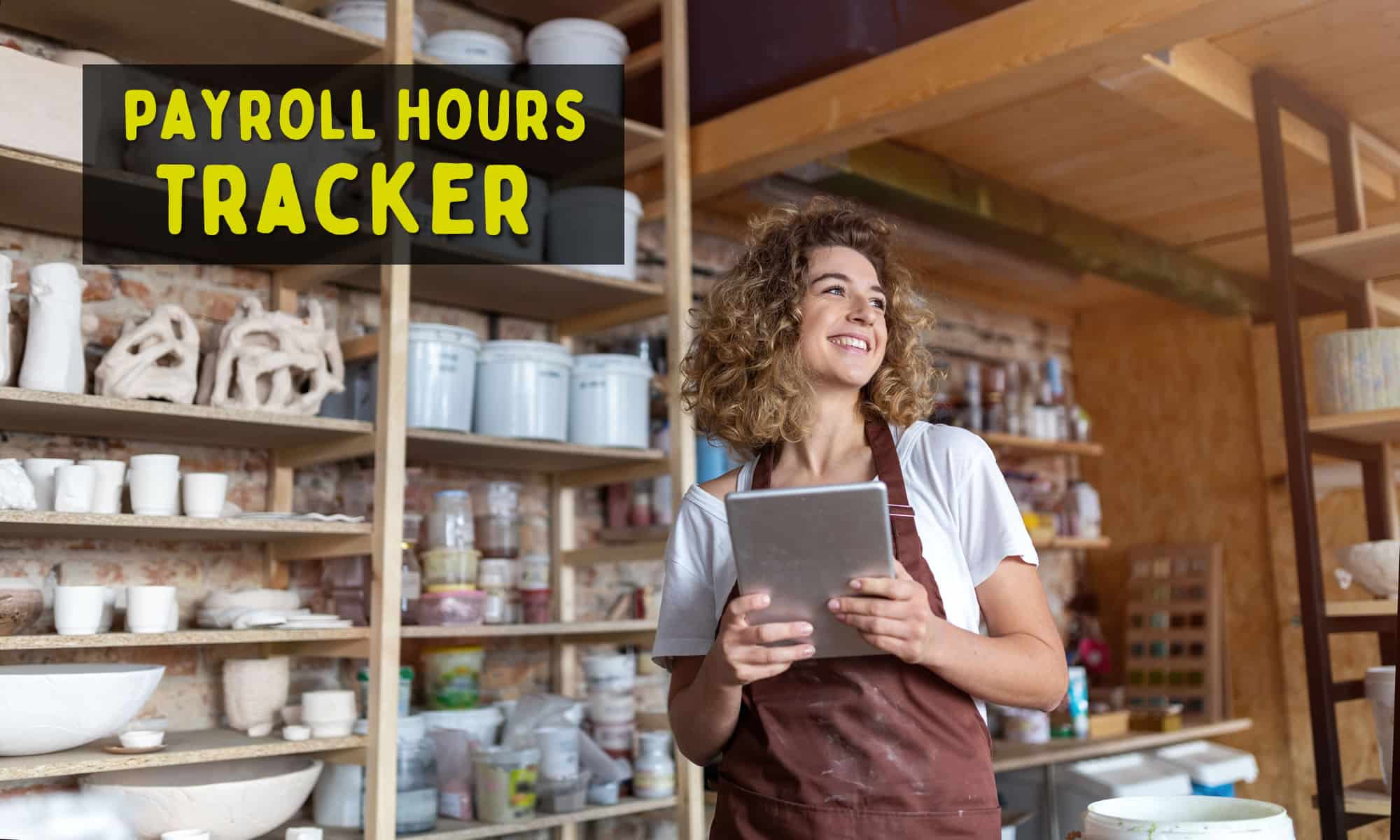 An effective payroll hours tracker can:
Automatically log employee time entries and track billable hours.
Integrate with your go-to accounting software, such as QuickBooks Online and Xero.
Track project progress and use the tracker as a workflow management tool.
Allow team members to clock in and out via the mobile app on iOS and Android.
Enable leaders and managers to run payroll reports and time reports.
Give employees the HR features needed to submit PTO requests.
If you are searching for the best payroll apps and time tracking software on the market, you've come to the right place.
There are plenty of user-friendly time tracker solutions available that can connect with your go-to payroll provider.
You can say a firm "goodbye" to endless Excel spreadsheets and CSV to monitor work time across your workforce.
You can track employee productivity and automate time management inside the time clock app while accessing all the in-built payroll tools you need to streamline payroll processing.
From managing profitability to having the ability to track employee hours for any given pay period, an effective payroll management and automated time tracking solution can save time for human resources teams and get employees focused on tasks that truly matter.
Payroll Hours Tracker
1. Buddy Punch
Take your time tracking abilities to new heights with Buddy Punch as your time tracking tool.
Integrated effortlessly with your mobile payroll system, it guarantees efficient and timely payroll processing.
Beyond facilitating swift clock-ins and clock-outs for employees, the platform brims with cutting-edge payroll functionalities.
In-built tools like facial recognition and geofencing have been deployed to effectively address time theft concerns.
Understanding Buddy Punch's Time Tracking & Payroll Features
With Buddy Punch, supervising both on-site and remote teams is no longer complex.
Even if you have employees and freelancers spread across the globe, you can use this time tracking solution to monitor where they are clocking in and out from.
Also, connecting Buddy Punch to your payroll system eliminates the mundane chore of manual data input that stifles progress and only distracts from other important tasks.
Real-Time Overtime Monitoring
Buddy Punch offers immediate insights into employee working hours, accessible from any device – be it mobile or desktop.
Activate alerts for when staff approach their daily or weekly hour limits, preserving the integrity and current status of the automatic payroll system.
GPS Tracking For Enhanced Accountability
Introduce an added layer of transparency with Buddy Punch's GPS location feature.
Especially beneficial for remote team management, it ensures accurate logging of work hours for automatic payroll processing.
Trust in the responsibility of individuals on your team and the accuracy of their recorded hours.
Face Recognition For Authentic Timesheets
The facial recognition feature on Buddy Punch's platform stands as a formidable barrier against timesheet deception.
Employees clock in with a selfie – which can solidify the legitimacy of their timesheets.
While this feature's adoption is discretionary, it can be transformative for your payroll processes.
Are you ready to dive deeper into the immense possibilities of Buddy Punch? Browse through our "Knowledge Base" and explore all Buddy Punch has to offer your organization.
Alongside this, if you have any specific questions, please contact our team directly.
You can book a one-on-one personalized demo here.
Buddy Punch Is The Best Payroll Hours Tracker
Here are just some of the features available to Buddy Punch users:
Buddy Punch's Online Reviews
Buddy Punch's user reviews highlight the immense benefits of this platform. As of the writing date, Buddy Punch has 4.8 out of 5 stars and 866 reviews on Capterra.

Below, we'll list just a few reviews that speak to Buddy Punch's ease of use and great customer support service. (Click here to explore the full list of reviews.)
As reviewers have noted, Buddy Punch provides team leaders and project managers with the necessary tools to streamline timekeeping and monitor labor costs:
"This app allows employees to manage their time cards from a mobile device. In doing so, if an employee has to leave directly from their house to report to a site, the employee does not have to go by the office first. Employees can also edit their time cards from any mobile device."
Click here to read the full review.
"I can punch on my phone (which I do mostly). Easy to make corrections wherever I am. Also simple to use on the computer as well."
Click here to read the full review.
"It's easy to clock in or clock out. The timesheet to keep track of your hours."
Click here to read the full review.
"I like the ease of use and flexibility of Buddy Punch. You can add features you want and don't have to be bogged down with what you don't want to use. Some sites have way too much. I wanted simple!"
Click here to read the full review.
Try Buddy Punch for Free
If you feel that Buddy Punch might be the right fit for your business, sign up for a free trial. You can also book a one-on-one demo, or view a pre-recorded demo video.
2. When I Work
When I Work provides adaptable time clock software tailored for both small businesses and large enterprises.
This tool equips small business owners and big organization team leaders with the ability to effortlessly manage employee schedules and track progress.
Collaboration becomes seamless with in-platform messaging, fostering teamwork across various projects.
At the time of writing, When I Work has a total of 1,038 reviews on Capterra, with an average of 4.5 out of 5 stars. When I Work comes with a range of useful functionalities:
"An awesome tool that allows me to easily track my employees' output and maximize revenue. I love that I can easily track who's on and off duty and easily schedule duties to another employee if the original one is absent for whatever reason, thereby not disrupting the workflow."
Click here to read the full review.
3. Paymo
Paymo includes an array of features, all geared towards streamlining everyday tasks.
Ranging from a leave planner to team scheduling instruments, Paymo's tools amplify workforce productivity and synergy within your organization.
You can leverage Paymo's task management capabilities to foster a clear and efficient tracking of progress, enhancing the overall workflow.
At the time of writing, Paymo has a total of 475 reviews on Capterra, with an average of 4.7 out of 5 stars. Here are some of the best features Paymo has to offer:
"We have complete control over all of our projects, both active and dormant, which allows us to give our clients nothing but the highest quality results."
Click here to read the full review.
Try Buddy Punch for Free
If you feel that Buddy Punch could be the right fit for your business, sign up for a free trial. You can also book a one-on-one demo, or view a pre-recorded demo video.
You May Also Like…