How You Can Get Involved In Small Business Week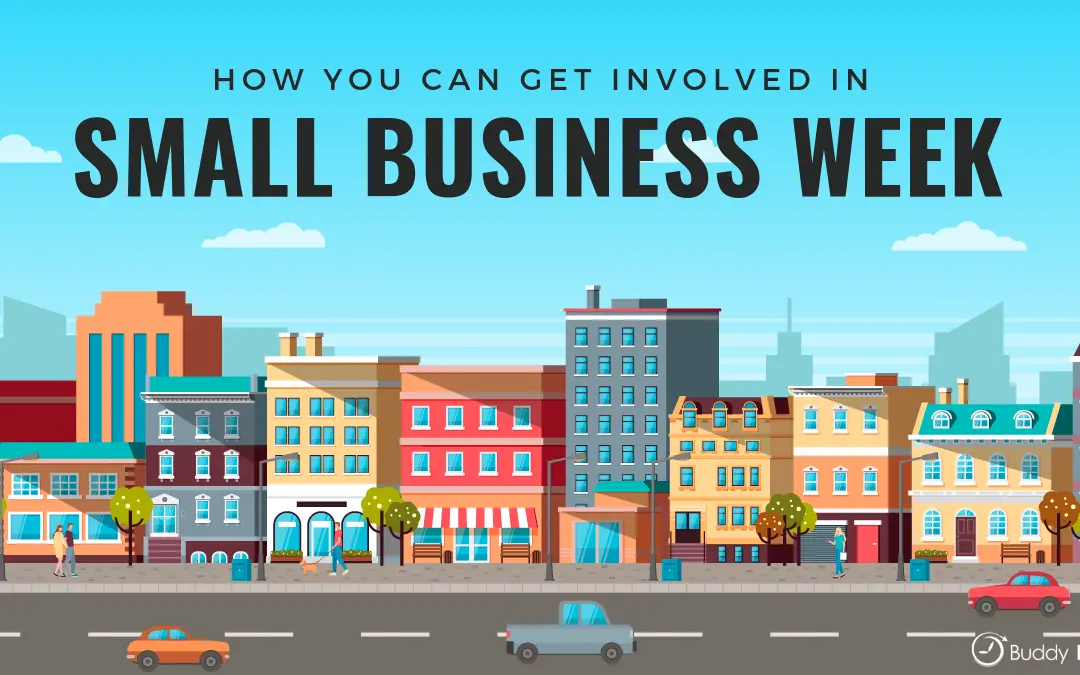 If National Small Business Week is not on your calendar yet, it should be. This year's National Small Business Week, which runs from May 5th to May 11th, marks over 50 years of recognizing and celebrating small business growth. Not only does this event highlight the contributions small businesses have made to the U.S. economy, but it also addresses the challenges they face.
All across the country, local Small Business Development Centers will host free seminars that are designed to help entrepreneurs launch and grow their business. While many companies partake in celebrating National Small Business Week, there are still many that do not – however, now is a great time to start! National Small Business Week provides you the opportunity to celebrate other small business as well as your own.
Why does Small Business Week take place?
National Small Business Week takes place because small businesses are of vital importance to local economies as well as the economy of the United States. More than half of Americans either own or work for a small business, according to the SBA.
The nation's small businesses create an estimated two out of every three new jobs in the U.S. each year, making them extremely important to the U.S. economy and its people.
How can your business get involved?
There are many ways that your business can get involved in Small Business Week. To start, it would be wise to get information about events in your area from your local SBA district office. They can provide you with details about networking events taking place, promotions, and if they are offering any free webinars or seminars for small business owners.
Here are several other ways that you can get involved in Small Business Week this year.
1. Get your story out there
You probably started your business for a reason. This same reason is likely what motivates you to get out of bed in the morning, go to work and do the best job you possibly can for your employees and your customers.
National Small Business Week provides the perfect opportunity for you to share your story. Share with the community and your customers why your business does what it does and don't be afraid to toot your own horn! If you have made an impact on your community, let people know. Use your unique story as a way to stand out from your competition and get closer to your customers.
2. Gives thanks to those who support you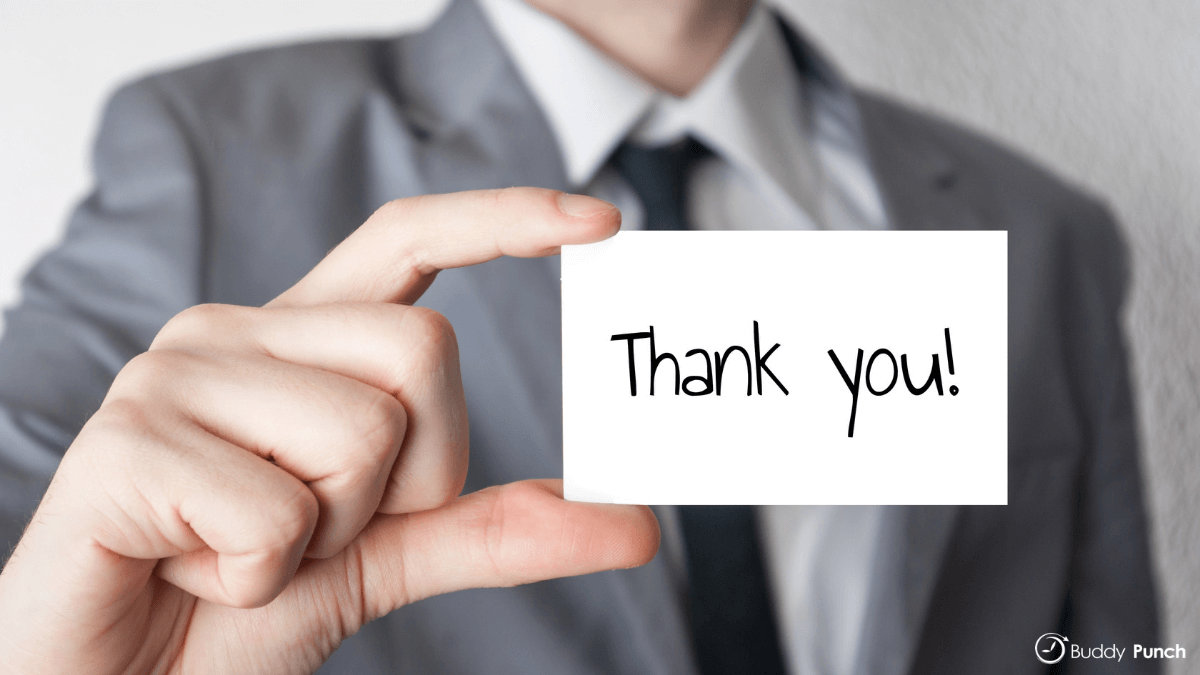 A business, no matter how big or small, wouldn't be anywhere without its supporters. Maybe you have employees that you think of as your family or die-hard customers who couldn't imagine a life without your business. Or perhaps you have friends and family members who supported you and helped you make your dream a reality. Take a moment to step away from work and show your appreciation to all those who supported you.
If you are able to thank them face to face, that is great, but you can also write thank you cards, send out an email to your supporters or post something on your social media account acknowledging those who have helped you along the way.
By simply acknowledging and appreciating your supporters, you strengthen your relationship with them which in turn can help improve your business.
3. Take advantage of webinars
Throughout the duration of Small Business Week, the Small Business Administration will be hosting free webinars that are intended to help you learn new skills and increase your impact. Here are just a few of the webinars offered:
The U.S. Economic Outlook and Its Impact on Small Businesses
Making Sense of Online Marketing: A Simple Checklist for Success
Mastering Control of Your Cash Flow
Creating Effective Online Ads
The Culture Imperative: Drive Growth with Customer Obsession
SBA Funding Programs Explained
How to do Business with the Federal Government
Disasters Happen: How to Prepare Your Business and Recover
Whether you're looking to learn about marketing, business funding, or search engine optimization, you can find a live webinar that is led by an expert in that field.
4. Partner with a neighboring small business
If you are close to other small businesses in your community, you can strengthen your impact and reach a much larger audience by partnering with another small business during Small Business Week.
Try to collaborate with a business that would have a similar audience so that your products and services complement one another nicely.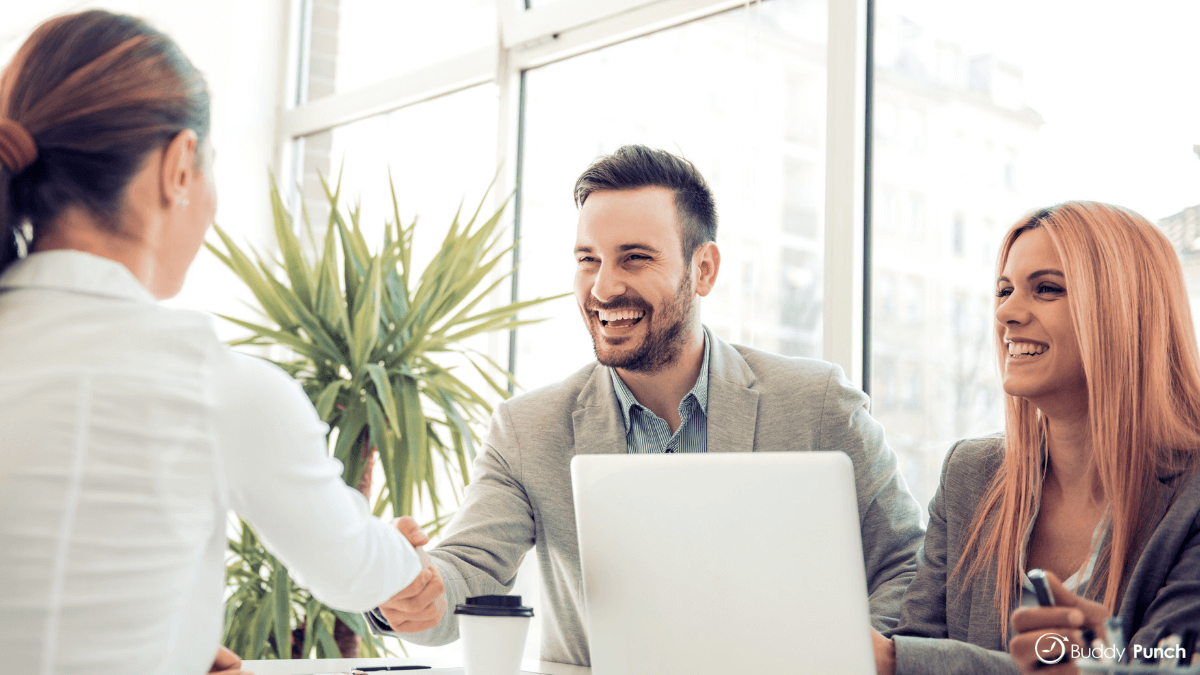 If you want to strengthen the impact of your business, partner with another business during Small Business Week.
By partnering with another small business, you are showing your community and customers that you value and appreciate what other small businesses can provide. Showing your support for others can bolster your own customer base when they see you are about more than just profits.
5. Spread the word
As a small business owner, weeks tend to fly by as owning a small business is a bit of a whirlwind experience. Be sure not to miss out on Small Business Week simply because you are having a busy week.
Try to prepare for Small Business Week by sending out an email to your supporters and encouraging your customers to support you. Show your appreciation to them by adding a coupon to your email or providing a service specifically for your supporters as a special thank you.
Many email marketing platforms allow you to schedule emails in advance, so you have plenty of time to prepare! Don't also forget to post information to your social media accounts to increase your reach. Your customers will be celebrating with you in no time!
6. Host a networking event
Prove that your small business is a leader among your community by hosting a networking event that brings local entrepreneurs and small business owners or staff together. Use this time to get to know one another, learn new thing and hopefully make some new business acquaintances.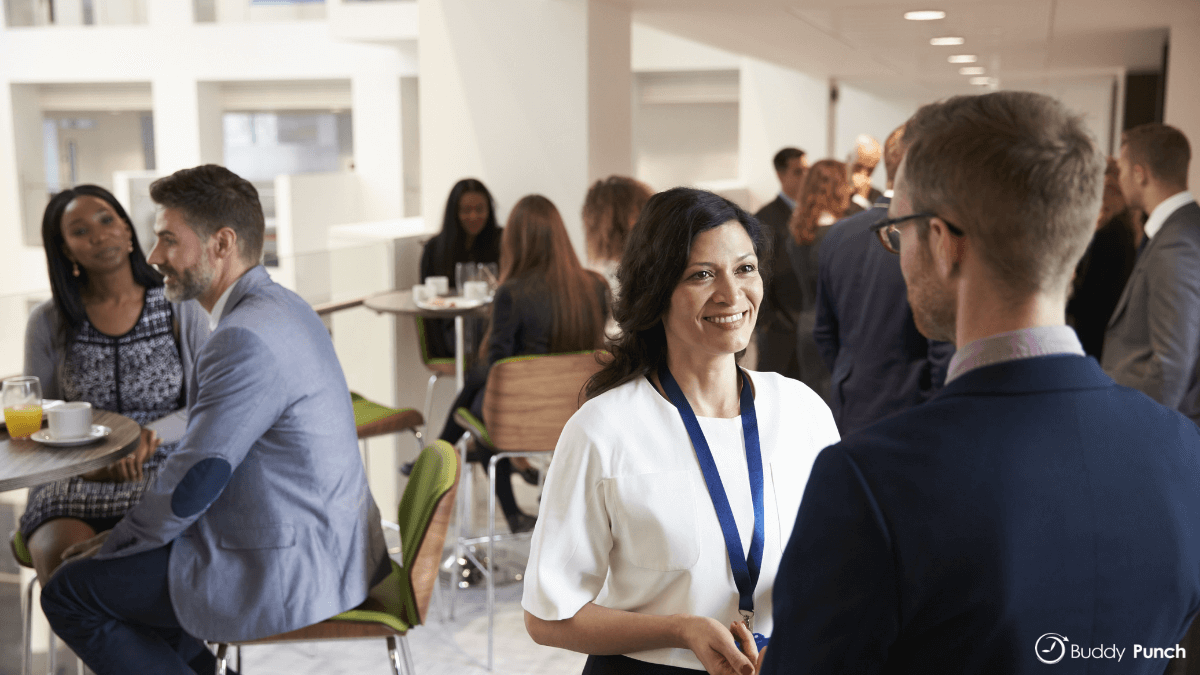 If you want to meet new people and business owners, host a networking event during Small Business Week. This can lead to new partnerships and even new potential customers.
You never know if a networking event will lead to a new partnership or even potential new clients. At the very least, you will generate some buzz about your business and raise brand awareness by hosting the event.
7. Have a contest or giveaway
Small Business Week is the perfect time to have a contest or giveaway on social media to gain more followers and raise brand awareness.
Depending on the products you sell, you could launch a photo contest that encourages your followers to send pictures of your products, or you could give away a service to your 100th or 1000th person to follow your Instagram account. There are plenty of fun ways to engage your audience during this time.
8. Invest in new technologies and tools
If your business is still relying on outdated systems and tools, Small Business Week is the perfect time to reassess the technologies your business runs on. You may want to consider something like…

A Collaboration Platform – Modern messaging platforms and collaboration tools can significantly increase your team's productivity by making it easier for your employees to find the information they're looking for and tackle group projects with their colleagues – no matter where they are located.


Web-Based Time Tracking – If your business is still using pen and paper to track employees time, then it may be a good idea to upgrade to a web-based time tracking solution. Small businesses lose unprecedented amounts of money from inaccurate time tracking. Investing in a more modern solution can significantly impact your business!
National Small Business Week is a great time to launch a new tool or technology that will pay off in both the short and long term.
9. Leverage local media

Small Business Week may be nationwide, but really what it comes down to is local businesses of smaller communities across the country celebrating with events and promotions. Check with local media outlets as they are likely to publish schedules and calendars for events that are happening in the area. If you plan on running a sale or promotion or hosting a networking event, see if you can get your business added to their list of events.

Don't forget – National Small Business Week is not about putting your business first. It is about encouraging awareness, building a community, and expressing your passion through the voice of your brand. No matter how you choose to celebrate, the most important thing is to recognize the incredible impact and contributions small businesses make all year long – including your own!