Hourly Alternatives (5 Options)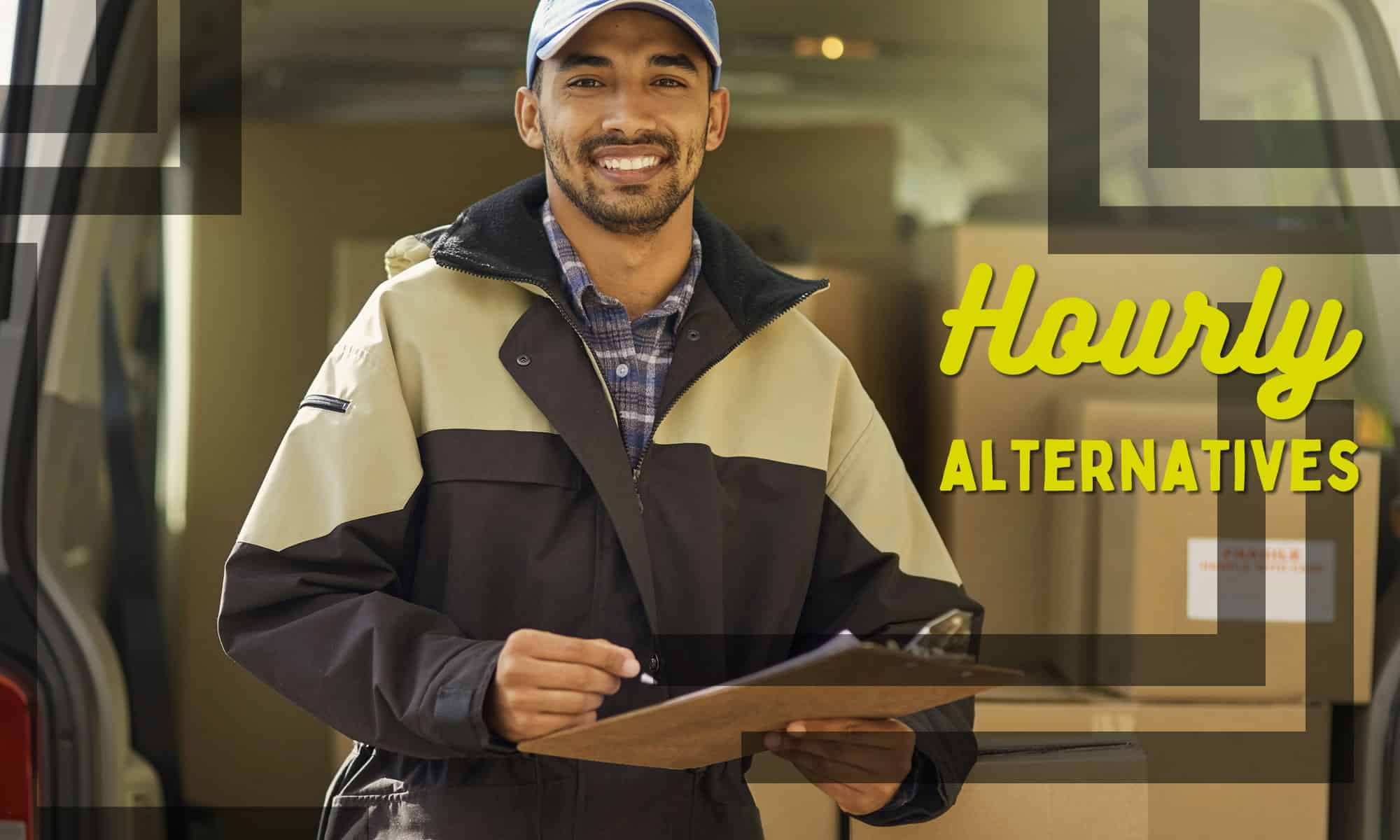 Hourly might have one of the best app names on the market. Designed to keep track of hourly wages of employees, this high end time management software can help businesses save money by helping them understand the average cost of specific jobs they've put their team members on. That said, it's far from a perfect tool. Just a look at Hourly reviews reveals reasons why someone might want to find the best Hourly alternative on the market.
Even if you're happy with Hourly as a tool to keep track of your hourly employees, there's always a chance that you could further upgrade your workforce management.
In this guide, we will explore some of the most user-friendly workforce management solutions for staffing. Particularly, we're going to list 5 of the best and top-rated Hourly replacements on the market.
Many of these people management solutions enable both small business owners and managers at large organizations to embrace automation to calculate labor costs, flat rates for tasks you've set on hourly workers, and provide a degree of transparency while still adhering to state and gov labor laws. Whether you are managing an in-house team or a network of freelancers, an effective time tracking tool will help you measure and optimize profitability.
Best Hourly Alternatives
1. Buddy Punch
Of course, we had to begin with our very own tool Buddy Punch. But this isn't just us playing favorites.
Back when we first expanded our business to 20 employees working at 3 different locations, we'd grown used to using manual methods to keep track of employee time and scheduling. If we wanted to figure out the average hourly rate we were paying our full-time employees, we'd have to work backwards from their annual salary, dividing by work hours. We were paying far above the national average pay rate, so we took this step to ensure we were optimizing costs and pricing when it came to labor rates versus profitability.
But this was hard. As we've covered on our site before, it can be a big hassle to calculate flat fees and percentages backwards from average salaries.
When we began to look into scheduling software, we wanted something that could help us calculate labor charges and costs, as well as being intuitive for administrators and team members alike. And when we didn't find it, we decided to build our own tool, and Buddy Punch was born.
Our platform comes with a high level of functionality, enabling team leaders and administrators to track time entry in real-time and submit this data for payroll processing. Once employees submit their timesheets, leaders receive instant notifications.
How Buddy Punch's Hourly Alternative Works
As a human resource management platform, Buddy Punch is well-equipped to streamline the completion of timesheets and the submission of this data for payroll processing. Buddy Punch allows team members to clock in and out at the click of a button. It's really that simple. The entire process is accelerated to ensure your workforce can hit the ground running each day, and promotes a health work/life balance for your team members.
Increase Employee Oversight With GPS Tracking
With the support of GPS location tracking, you can monitor where team members are clocking in from. This is ideal for those leading remote teams. Team leaders and administrators can do this either directly on their dashboards or by visiting each employee's time card. This feature is designed to improve employee oversight and support leaders in monitoring performance.
Learn The Cost of Doing Your Business
Let's say you're a business based in New York or Los Angeles. In addition to the higher than average cost of living (as homeowners constantly bemoan) you'll have to contend with as a business, you'll have to juggle all the standard obstacles while trying to make your business profitable. Features like Job Costing/Codes can help in this regard.
With this, employees will be able to clock into codes you create to mark what jobs they're working on and for how long. Imagine a scenario where you hire a new employee and – since it's not like they give a free quote of how much time and money they might waste before being hired – you use job codes and learn within the first hour that they're not a good fit. Maybe they're struggling with simple tasks, which reveals they lied about skill level on their resume, or maybe they're already stealing time. While paying the replacement cost to get rid of them so quickly is annoying, it's a short-term issue – a vast improvement over having a subpar employee rack up high costs over years. Consider it a type of warranty.
Use Timesheet Data To Generate Custom Reports
Using Buddy Punch, team leaders and administrators can instantly generate customizable reports from timesheet data. This makes our platform perfect for monitoring employee performance. If you are a service provider, Buddy Punch comes loaded with all the features leaders need to track project progress and keep everyone on the same page.
Automate Payroll
If this is your first time learning about Buddy Punch, you may be pleased to hear that we constantly improve our software. For an example, like no further than our newest feature: Built-In Payroll Processing. With this you can access payroll management from anywhere and anytime, giving you access to payroll tax filings and payments with the touch of a button. Buddy Punch also provides in-depth data from your employees and helps save time and reduce errors automatically. This feature competes directly with Hourly's built-in worker's comp/ worker's compensation features.
Buddy Punch even lets you direct deposit payments so your employees can access their paychecks on the next day, or enable self-service options for team members you trust.
Punch In And Out Anywhere, At Any Time
Team members can punch in and out from any location. It doesn't matter where your employees are located. For instance, when law firms are providing legal services, they can use Buddy Punch to track hourly billing and set a clear hourly rate. The best bit? Team members can use their iOS and Android devices to clock in and out on Buddy Punch (or Windows / Mac Desktops). It's a game-changer.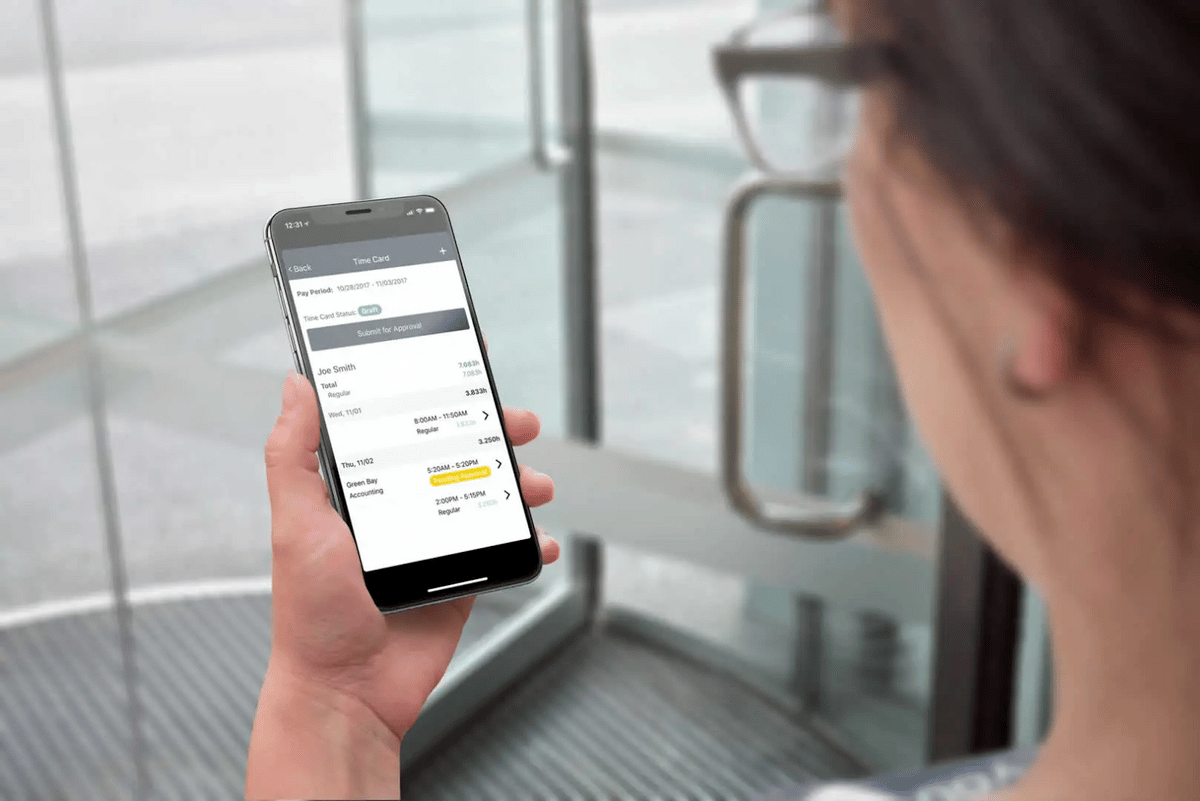 Have you checked out our dedicated "Knowledge Hub" for all documentation breaking down the time tracking platform? If you are just getting started with Buddy Punch, we have an exciting mix of resources to help you unlock value from the outset as well as answering FAQs. Also, if you have any additional questions, our customer support team is always available to provide you with answers.
You can book a one-on-one personalized demo here.
Buddy Punch Gives the Hourly App a Run For Its Money!
Our employee time tracking software contains many useful features:
Buddy Punch's Online Reviews
As of the writing date, Buddy Punch has 4.8 out of 5 star rating with 838 user reviews on Capterra. This overall rating shows just how impactful Buddy Punch is, and we've even earned certifications on the website such as "emerging favorite software for 2023."

Below, we'll list just a few reviews that speak to Buddy Punch's ease of use and great customer support service. (Click here to explore the full list of reviews.)
"I like the ease of use and flexibility of Buddy Punch. You can add features you want and don't have to be bogged down with what you don't want to use. Some sites have way too much. I wanted simple!"

Click here to read the full review.
"So far, the Buddy Punch App has saved me time with the weekly payroll timecards. I don't have to depend on the employee turning in their timecard in person on Monday morning. It is especially helpful because they work on multiple job sites and not in the office."

Click here to read the full review.
"The interaction with the different sections is seamless once a person learns all the processes that relate to time in and time off. Having the availability of the calendar option makes keeping up with personal time very simple. The features that allow changes to time and scheduling are made simple and are quick and easy to perform."

Click here to read the full review.
"I've enjoyed using Buddy Punch! I've had to deal with several other timeclock solutions at other businesses, ranging from different software to old-fashioned punch clocks to just simple sheets you filled your hours out on. Far and away, BP is the best I've seen yet."

Click here to read the full review.
Try Buddy Punch for Free
If you feel that Buddy Punch might be the right fit for your business, sign up for a free trial. You can also book a one-on-one demo, or view a pre-recorded demo video.
2. TimeCamp
TimeCamp can play an important role in radically simplifying your ability to track employee performance. As a one-click time tracker, team members can begin their time entries at the click of a button. Team leaders and administrators can monitor team performance throughout the day and gain a comprehensive view of how individuals are performing in one digital location (or see who's sneaking in time on social media).

At the time of writing, TimeCamp has a total of 556 reviews on Capterra, with an average of 4.7 out of 5 stars. TimeCamp comes with the following features:
"A simple program exactly what I was searching for to keep track of the number of hours I work each day. I didn't use the complete version of Timecamp because I didn't require it. I'm satisfied with the free version, which has a limited set of functions but is straightforward to use."

Click here to read the full review.
3. Paymo
Whether you are outsourcing work to a network of freelancers or need a project management tool to keep track of your in-house team, Paymo is well-equipped to meet your needs. This is more than just a time tracking platform. While tracking employee time with complete ease, the platform also works well as a team scheduling tool – or even an applicant tracking system.
At the time of writing, Paymo has a total of 422 reviews on Capterra, with an average of 4.7 out of 5 stars.
Paymo is ideal for small businesses that often find themselves bogged down with administrative tasks and want to focus on the job at hand. Here are some of Paymo's best features:
"Easy to create new projects and add certain employees. It's nice that you can add only the employees the task pertains to so that the whole team is not notified, only the ones who need to see it."

Click here to read the full review.
4. DeskTime
When it comes to accelerating workflows and preparing timesheet data to run payroll processing and tax compliance using your payroll software, you need DeskTime in your corner. DeskTime can help unify your workflows and bring everything under one roof. This automatic time tracking app can begin tracking as soon as teams open apps on their devices, such as a CRM.
At the time of writing, DeskTime has a total of 241 reviews on Capterra, with an average of 4.5 out of 5 stars. If you are curious about DeskTime, explore the platform's other features:
"The automatic tracking and sorting is the best feature, you don't have to name everything – DeskTime does it for you. It can track apps, websites and more. It has a lot of features and the overall experience is great."

Click here to read the full review.
5. QuickBooks Time
To effectively track billable hours and monitor which employees are clocking in and out, you can use the cloud-based QuickBooks Time. This platform is a game-changer for workforces that want to complete time entry without always having immediate access to WiFi or cell coverage. QuickBooks Time comes as both a desktop and mobile app – offering tremendous flexibility around usage.
QuickBooks Time (formerly TSheets) has a range of innovative features for small businesses:
It's a great timesheet app for Android and iPhone, and at the time of writing, QuickBooks Time has 4.7 out of 5 stars and 5,654 reviews on Capterra. They charge a flat base fee depending on which features you want.
"QuickBooks Time doesn't disappoint. It is a reliable and steady resource for employers and businesses worldwide. You're really missing out if you don't give this software a chance today!"

Click here to read the full review.
Runner-up alternatives to Hourly include Rippling, Workday HCM, and BambooHR.
Try Buddy Punch for Free
If you feel that Buddy Punch could be the right fit for your business, sign up for a free trial. You can also book a one-on-one demo, or view a pre-recorded demo video.
You May Also Like…