Best Enterprise Time Tracking Software (with Real Case Studies)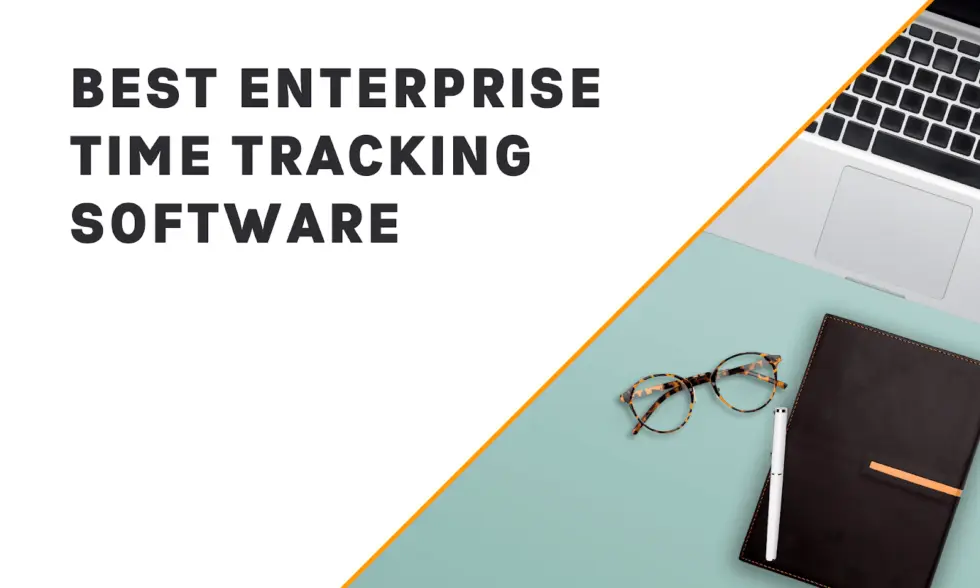 When you're looking for the best enterprise time tracking software, you want software that:
Comes with versatile time tracking features. For example, the ability to track hourly and salary workers, as well as remote workers and traveling workers. You also need PTO management features, like a time off calendar, a time off request system, and the ability to customize how PTO is accrued, down to each employee.
Streamlines your payroll processes. You either want a time tracking software that is also payroll software. For example, our tool Buddy Punch is time tracking software (with an online time clock system) that can also run payroll for you. Or you want software that easily integrates with your payroll process.
To show you the benefit of having an all-in-one time tracker and payroll software for an enterprise-level business, this article closely examines Buddy Punch's key features.
Plus, at the end of the post, we cover several case studies of enterprise-level companies using Buddy Punch.
The Best Enterprise Time Tracking Software: Buddy Punch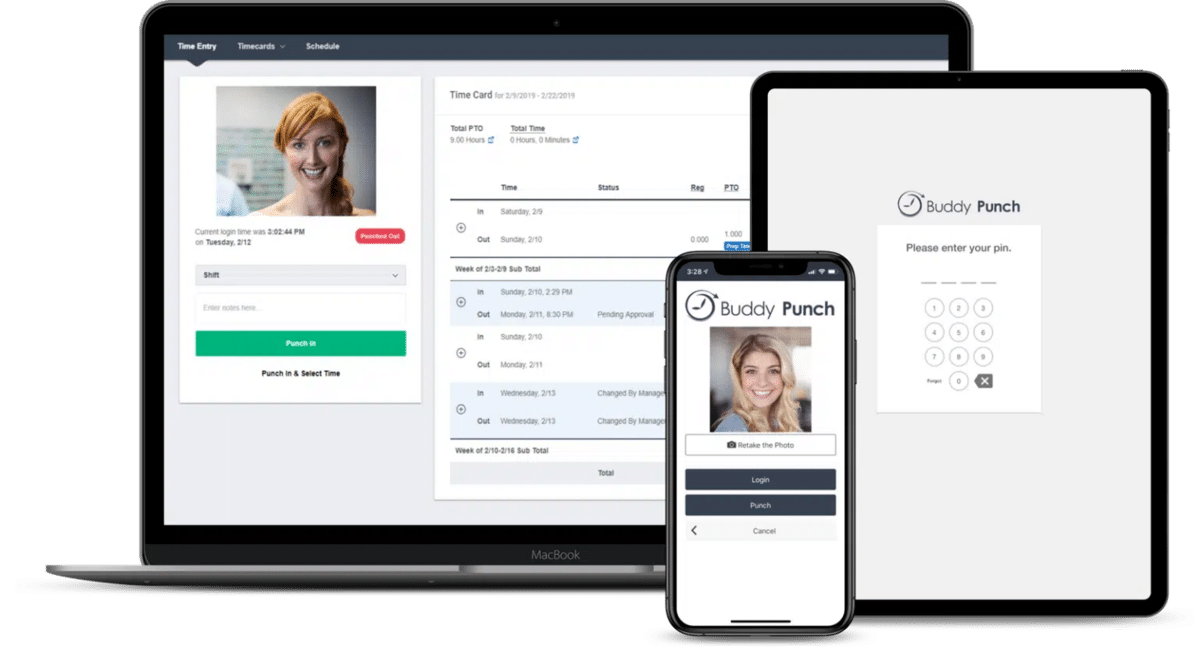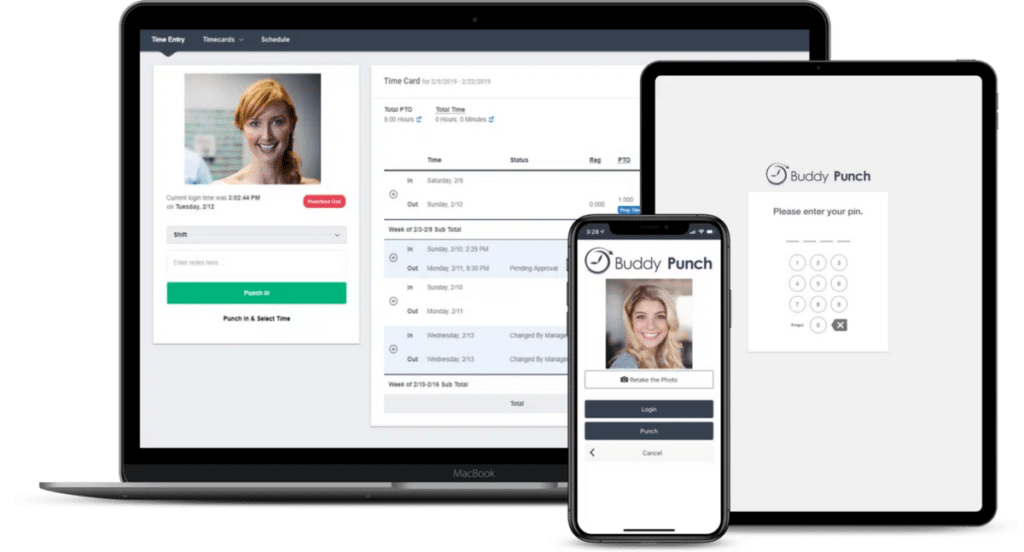 A High-Level Overview of Buddy Punch's Time Tracking Features
Buddy Punch is web-based time tracking software that you and your team can use across all computers and mobile devices like smartphones and tablets. Buddy Punch works on both Android and iOS devices.
This makes it an ideal time-tracking option for traditional one-location businesses and companies with multiple job sites and remote workers. Plus, it's a great tool for full-time employees, part-time employees, freelancers, and contractors.
We also have a variety of advanced clock in and out features that help ensure that your team members are tracking their time accurately and honestly. We cover those in more detail after finishing this high-level overview.
First, hourly employees clock in and out via the Buddy Punch app. Again, this app can be downloaded to their smart devices.
All time worked – along with any time off requests – is tracked within Buddy Punch. You can access time cards for each employee and make necessary edits.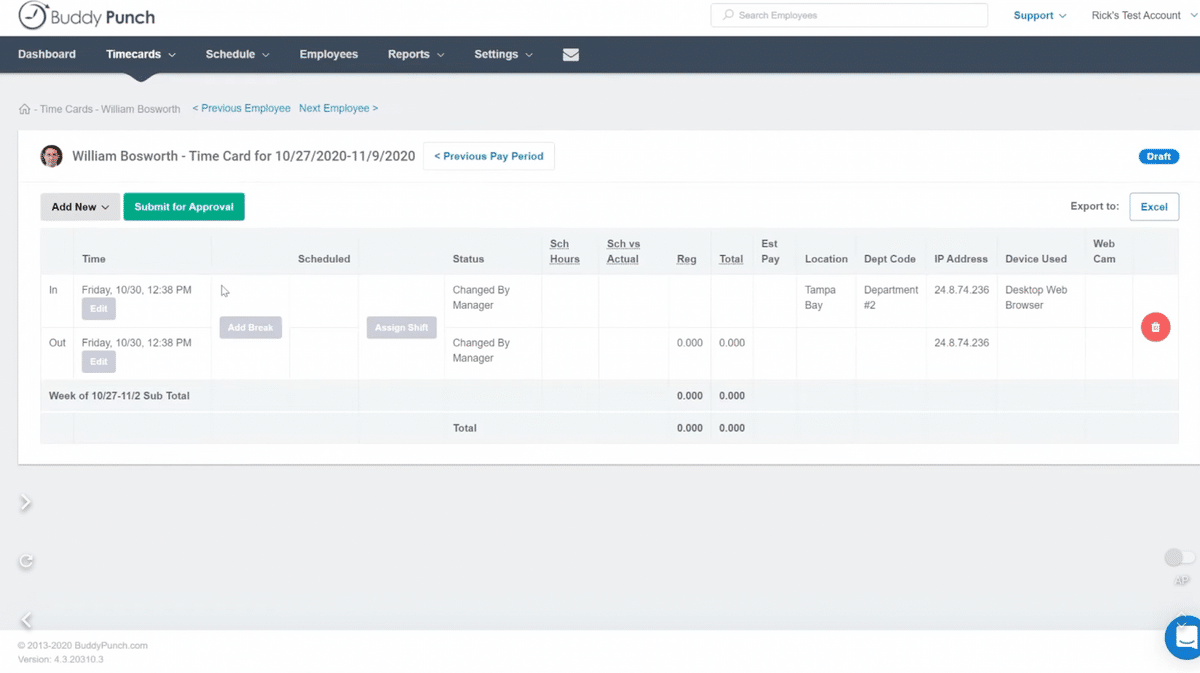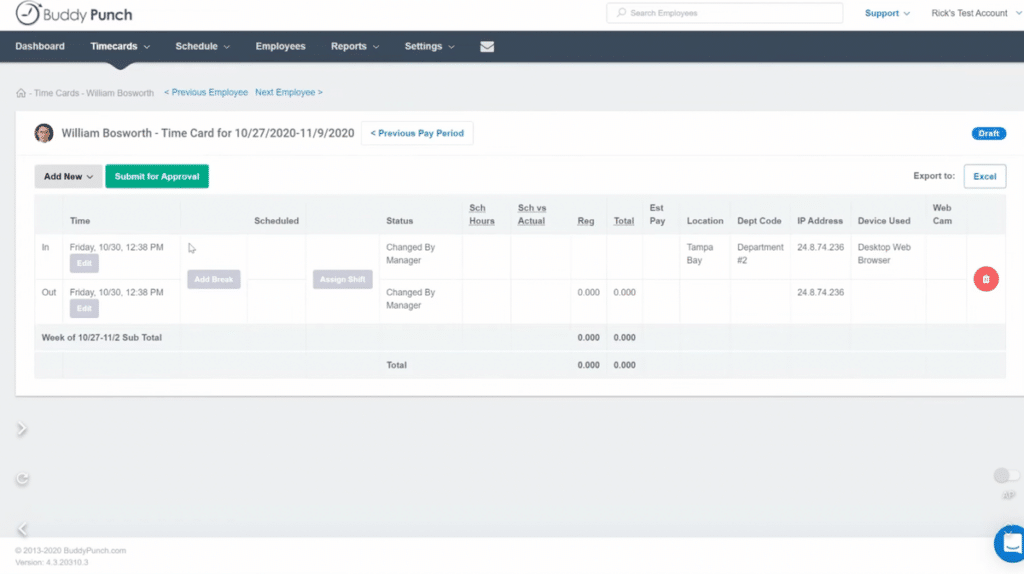 For example, say someone forgot to clock in for their shift at the start of the day. You can add that missed punch, keeping your time records accurate, and ensuring their pay is accurate.
When it's time to run payroll, you can run it directly within the Buddy Punch dashboard.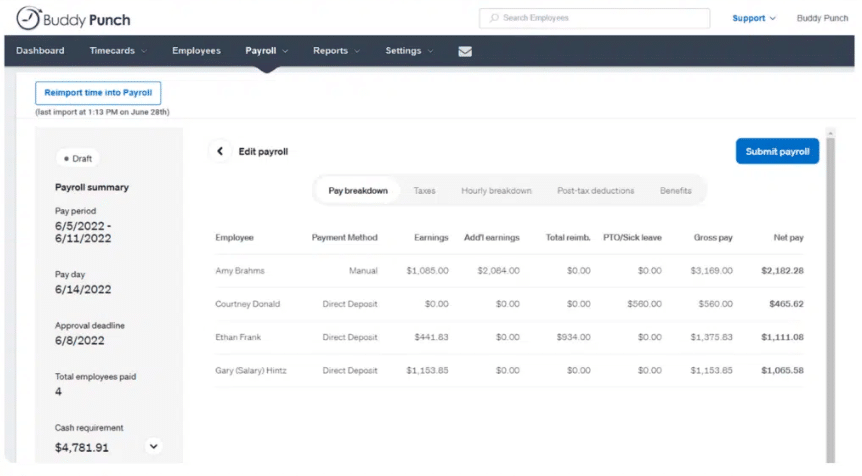 Buddy Punch offers unlimited payroll runs, both 2-day and 4-day processing, an easy way to make edits to payroll reports, and a self-service portal where employees can log in and edit their personal info. Buddy Punch can pay out your team either by direct deposit or check.
We also over offer payroll integrations in case you don't want to switch your payroll partner just yet. We cover those integrations, along with real case studies, at the end of the article.
If you want to learn more about how Buddy Punch can help your enterprise keep accurate time records and streamline your payroll processes, you can:
Or keep reading for more detail about key Buddy Punch features.
Keep Accurate Time Tracking Records
When it comes to inaccurate records, there are usually two culprits.
First, there's dishonest record-keeping, such as buddy punching, which is when one co-worker will punch in or out for another. Then there are honest mistakes, such as forgetting to clock in or clock out or punching in under the wrong job code or department.
Buddy Punch has advanced time tracking features that help solve all these problems. You can pick which ones you turn on for your business.
Geofencing
You can control where your employees must be before they can clock in and out for work.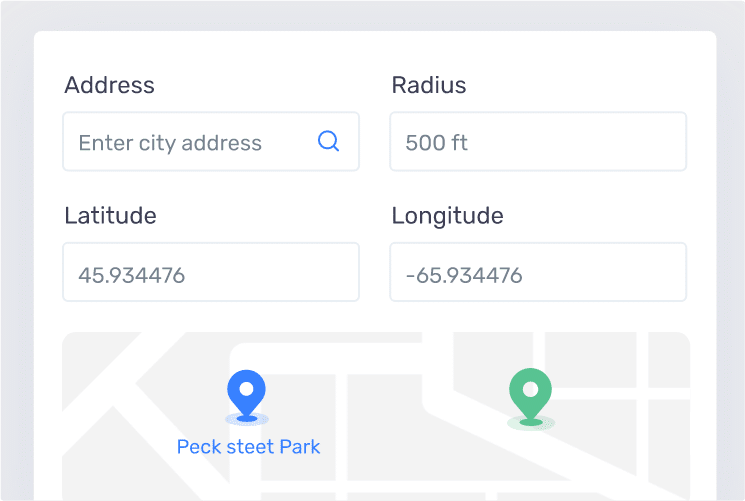 Geofencing lets you set a specific radius around your business location. If your employees are within the radius, they can clock in and out. If they're not, and they try to clock in and out, they'll get an error notification.
This feature is great for enterprise-level businesses, as you can have multiple geofenced areas for your team.
IP Address Lock
IP address locking makes it so your team can only clock in and out from a specific IP address, such as the work WiFi or a dedicated terminal at the job site.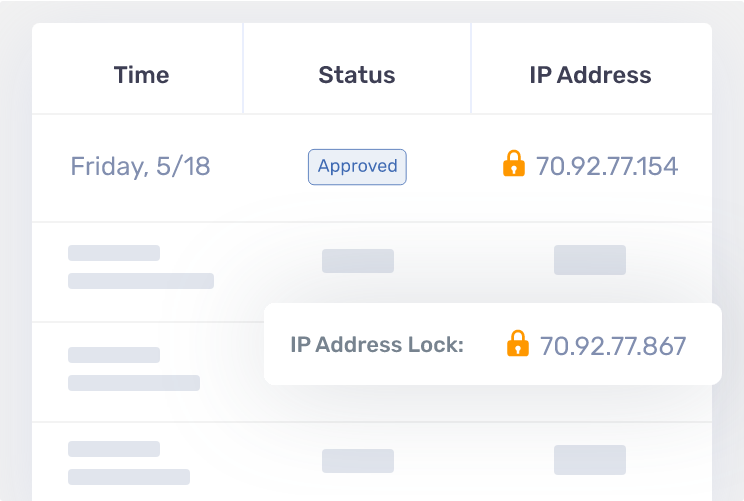 Photos on Punch
Photos on Punch is a great way to prevent buddy punching.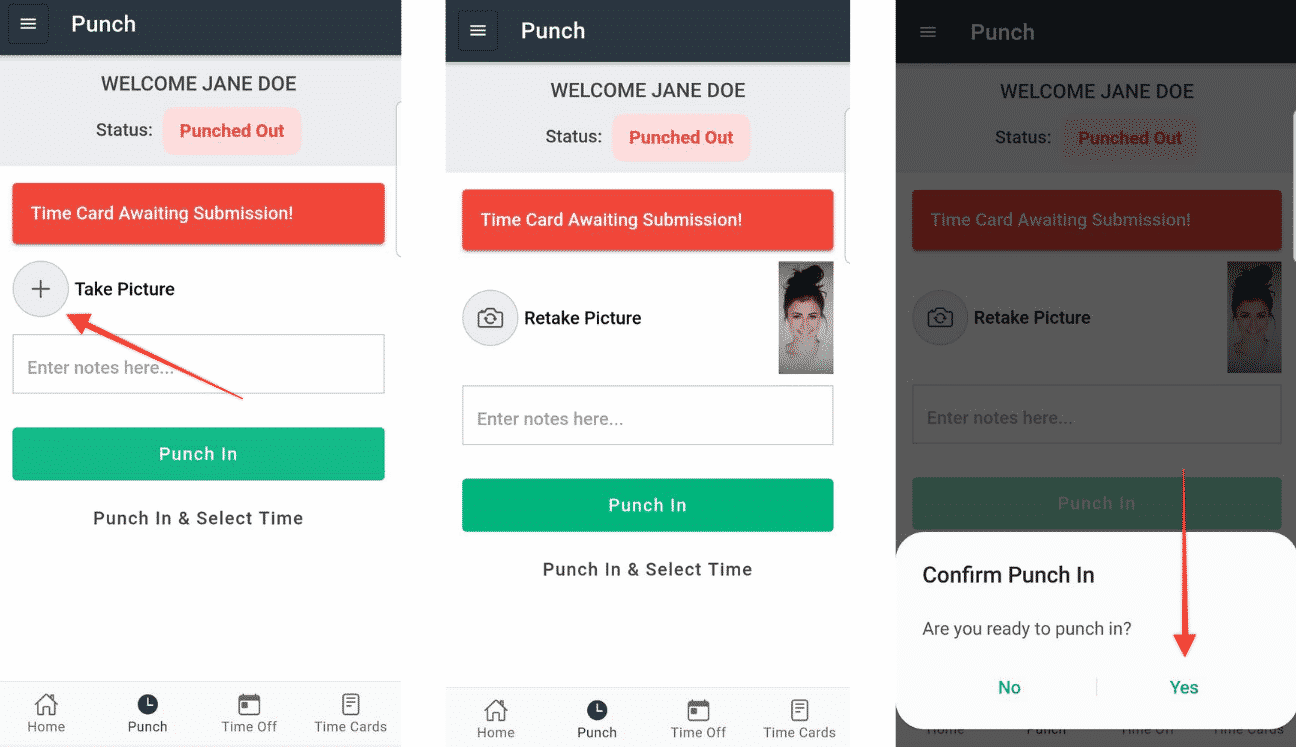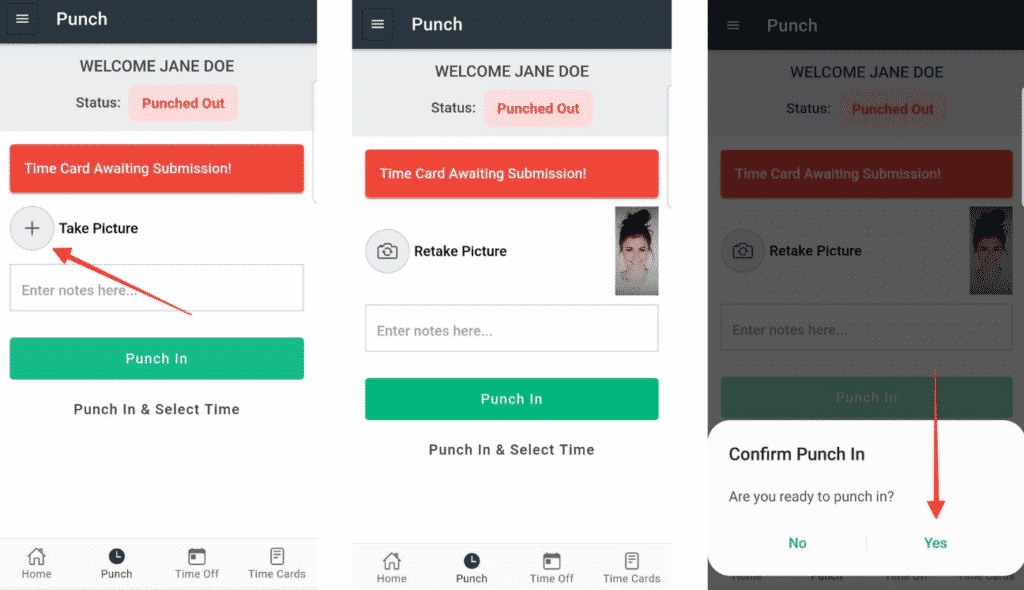 When an employee goes to clock in or out they're directed to take a current photo and upload it to Buddy Punch.
You can review the photos attached to everyone's time card.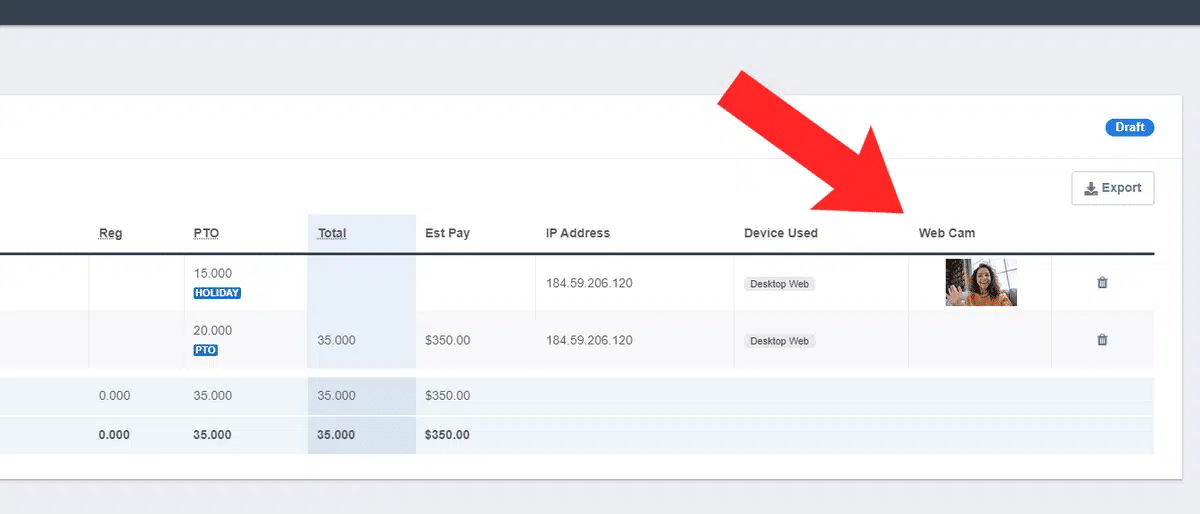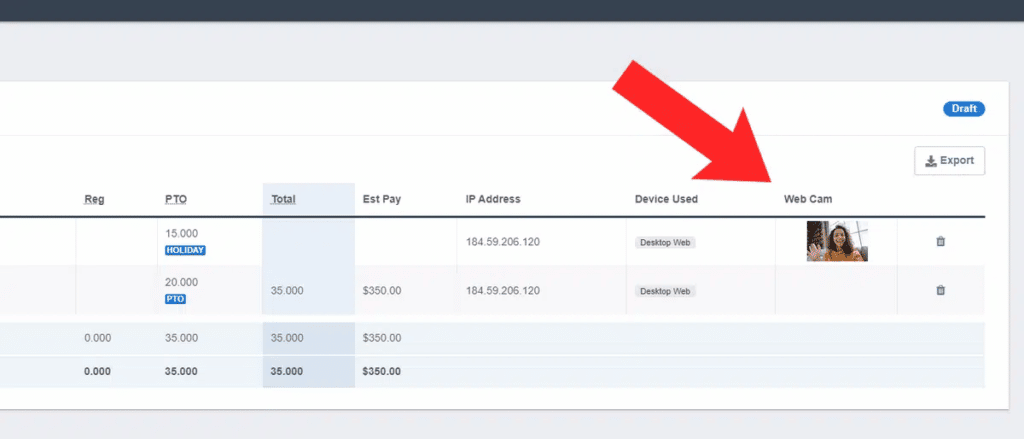 FYI: Photos on punch is a form of biometric time tracking. Read more about biometric time clocks here.
Alerts (Don't Forget to Clock In)
You can set up alerts to remind your employees to clock in for their shift. This helps reduce an all too common occurrence: employees show up to work early to get settled in, put their belongings away, get side tracked and forget to clock in.
You can send alerts to an employee's email or send them a text, reminding them that their shift has started and they haven't clocked in.
Automatic Punch Out (Don't Forget to Clock Out)
You can set up automatic punch outs — this is when a shift is over, your employees will get automatically clocked out at their scheduled time.
This helps prevent unplanned and unapproved overtime.
Punch Rounding (Save On Unplanned Payroll)
Punch rounding is when you tell Buddy Punch to round up or down to the nearest hour, within specific parameters.
For example, let's say your employees start work at 9 am, Monday through Friday. But sometimes employees clock in 7 minutes early. And let's say they clock out 5 minutes late at the end of the day. That's 12 minutes of unplanned payroll per day.

While that may not seem like a lot, across your entire enterprise, this can add up. Let's say you have 40 employees and in an average week, each of them is responsible for 12 minutes of unplanned payroll a day. That equals 40 hrs a week of unplanned payroll.
You can set up punch rounding so when someone is scheduled to work at 9 am, and they clock in at 8:54 am, Buddy Punch rounds that up to 9 am, reflecting the actual assigned hours.
How to Run Payroll
As mentioned above, Buddy Punch is time tracking software and payroll timesheet software.
This means you can use Buddy Punch to run payroll. Simply pick the pay period you want to pay out to your team.

You can quickly review everyone's payroll, including hourly rates, work hours recorded, and total pay. You can also add additional earnings to someone's payroll, such as paying out a bonus or reimbursement.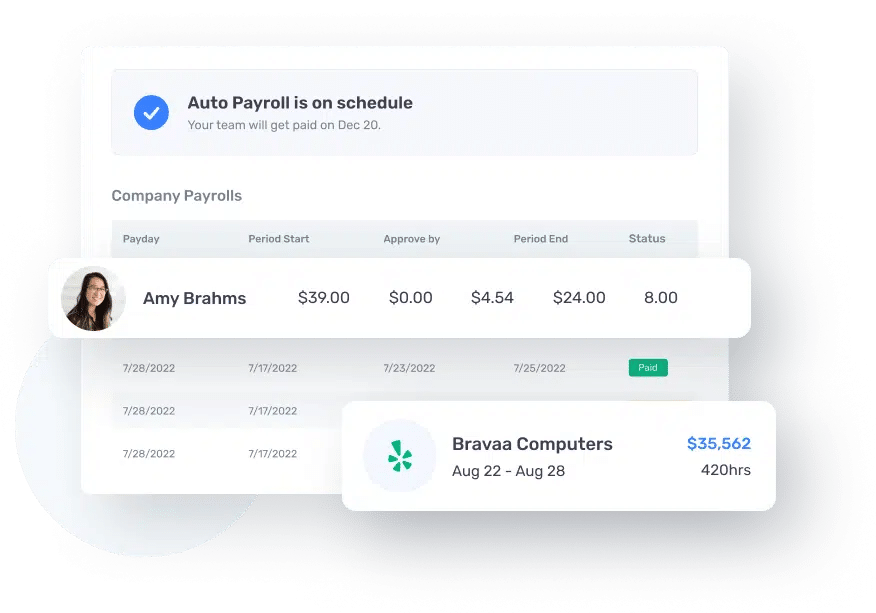 Your employees will have already logged into Buddy Punch, where they added their bank info to get paid via direct deposit. You can also cut a check if necessary.
You can read more about Buddy Punch payroll here.
But we know switching payroll providers is a big step, especially for an enterprise-level business. You may just want to use Buddy Punch's advanced time tracking features and scheduling features.
To show you how we can still help enterprise companies improve their processs, we cover 4 real-case studies below of how companies keep their current payroll process in place, but improve it with Buddy Punch.
Integrating Buddy Punch with Your Enterprise Software
Table of Contents

Case Study #1: Non-Profit International Service Organization

Case Study #2: SaaS Life-Sciences Enterprise with International Reach

Case Study #3: International Construction Business
Note: If you'd like to see all of our integration options, including integrations for payroll and invoicing, click here.
Case Study #1: Non-Profit International Service Organization
At Buddy Punch, we can easily create custom exports for our enterprise users who want to leverage our platform to track their employees' times and punches and then export all that information to a different attendance software for review.
As mentioned above, many of our enterprise users come to us for this specific reason.
One example of this is a non-profit international service organization who we're proud to say are Buddy Punch users. This company had determined their current time tracking tool's pricing was too high, mainly due to the many functionalities this service offered, but that the non-profit didn't use (e. g. project management, expense tracking, budgeting).
All they wanted was a simple, intuitive front-end interface for their employees to punch in and out of work without disrupting their workflow (i. e. mobile app, desktop and tablet).
When this non-profit came to Buddy Punch, they found our platform was just what they were looking for, except for one small caveat: they needed to be able to take all the information Buddy Punch recorded (i. e. punches & time worked) and then import it into Workday, which they used to run payroll.
To accommodate this request, we created a custom export file (Excel or CSV) that fit all of Workday's specific formatting requirements — and that this non-profit could create from our platform, and then upload to Workday with just a few clicks.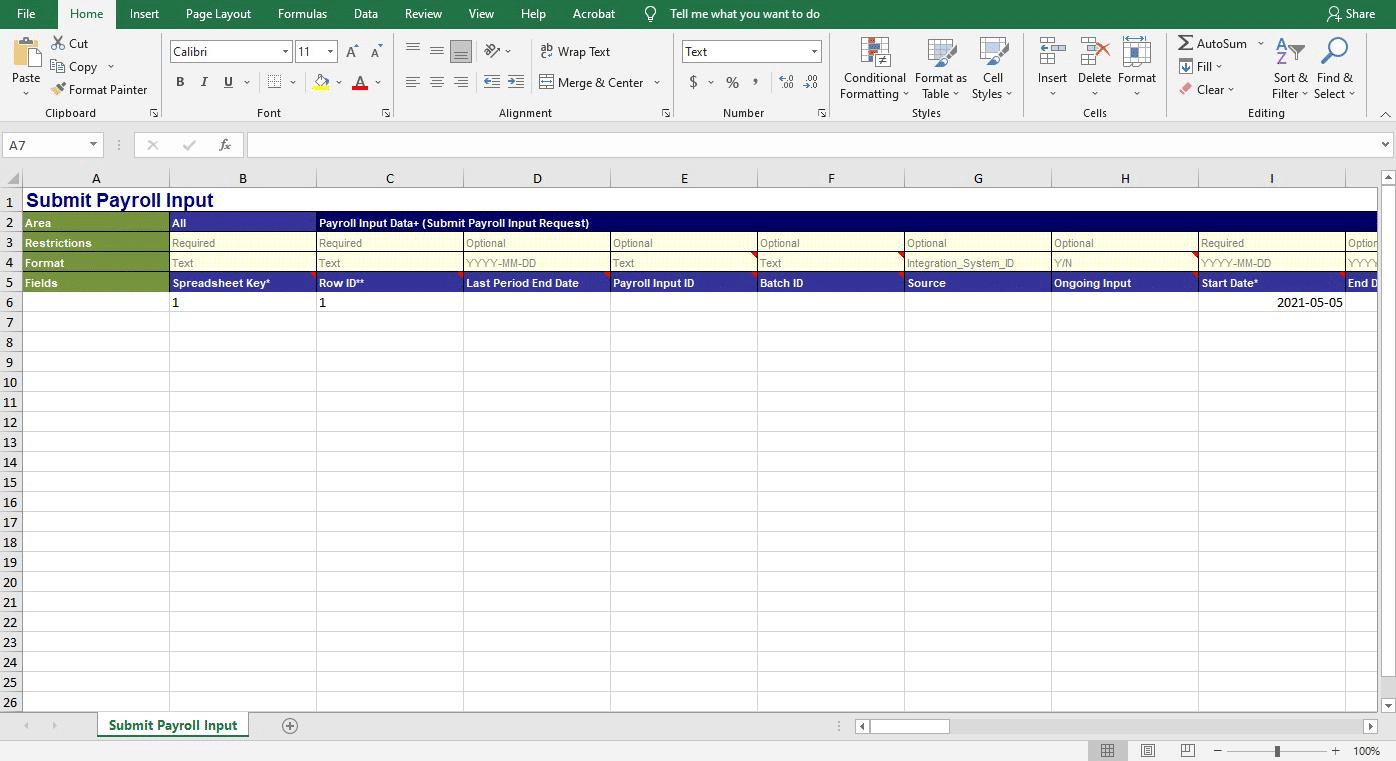 We're proud to say that this non-profit organization loved our solution, and now all their employees use Buddy Punch daily to clock in and out of work.
At Buddy Punch, we can create custom exports — not just for Workday, but for most other enterprise management solutions and enterprise payroll providers out there.
This is because when an employee uses the Buddy Punch app to punch in and out of work, all that information is recorded on our platform in real-time.
Most enterprise management softwares, such as Workday, allow for third-party data import such as Buddy Punch's, though they have specific input and formatting parameters.
At Buddy Punch, we take a look at those input and formatting parameters and create a custom export for our enterprise clients to use.
Case Study #2: SaaS Life-Sciences Enterprise with International Reach
The second example of an enterprise user that found success meeting all their time-tracking needs with Buddy Punch was a pharmaceutical and Life-Sciences SaaS company headquartered in California, but with international reach.
What's interesting about this specific case is that, when this SaaS first started using Buddy Punch, only a technical division of the company did. This division needed to track time and attendance for their employees independent of the rest of the company, and were given lee-way to choose their preferred method to do this, so they chose Buddy Punch.
Their needs were similar to those of the non-profit mentioned above.
They were looking for a time card solution that their employees could use to punch in and out of work, and whose data they could later export and import to their payroll processing and accounting software.
At Buddy Punch, we were happy to create that custom export and make workforce management that much easier for them.

We're proud to say that, what started as a partnership between Buddy Punch and one specific division of the life-sciences company, quickly grew.
The technical division found success with Buddy Punch and began recommending our services to other departments.
Now, Buddy Punch handles the time-tracking needs for most of the company, across many of its divisions and geographies, including the US, Europe and India.
Case Study #3: International Construction Business
While the two use cases exemplified above are most common, another variation of how enterprises use Buddy Punch to track their team members' time comes in the form of a global construction business boasting over 70,000 employees.
How this company chose Buddy Punch to meet their time tracking needs is an interesting story.
They first approached us with a very specific request: They were opening a new plant and needed an app that would help them track time for their drivers.
Unlike the examples mentioned above, this company wanted to keep its time tracking data inside a single platform, where they could visualize it at once, and generate tailored reports to run payroll and keep their employees accountable.
What was particular about this company is that they already had a punch-in and punch-out system their drivers used (each had a tablet with this software embedded) — but no way of centralizing that data in one place for administrators to review.
After a conversation between the Buddy Punch team and the company, we found a solution: they would keep their punch-in and punch-out system, and simply connect that system with the Buddy Punch platform through our API.
Now, whenever one of their drivers punches in and out, their system transfers that data to the Buddy Punch portal automatically where managers can view all billable hours worked and all time tracking data, including GPS tracking. They can also run reports for all their drivers or specific employees.
The managers can then export this data easily for review, or integrate it to their chosen payroll providers by using one of Buddy Punch's payroll integrations.
The company's drivers, to this day, don't know they are using Buddy Punch to punch in and punch out of work, but instead, think they're using their tried-and-trusted system as they usually would.
Case Study #4: Global Freight and Logistics Enterprise
Another of our enterprise users who have found success using Buddy Punch to track their employees' time entries — and then export that information to their payroll management system — is a global freight and logistics company headquartered in Switzerland.
This company, much like the first two use cases mentioned above, needed a simple time tracker that would accommodate their enterprise needs.
They needed an app that would, on the employee side, make it easy to punch in and punch out of work — and, on the employer/administrator side, gather reports for the time worked and then allow them to take that data and import it to their payroll provider.
The company found success with Buddy Punch. After a short conversation between our management team and theirs, we were able to accommodate their time-tracking and export needs.
Why Buddy Punch Is the Best Enterprise Time Tracking Software
As mentioned above, Buddy Punch is a simple, easy-to-use employee management tool and time clock. Through our mobile time tracking apps (iOS, Android), employees can punch in and out of work seamlessly.
That data is then centralized on the Buddy Punch platform, where small business and enterprise employers alike can find the total billable time worked without doing any extra work, and then export that information in the form of reports, or customizable payroll exports.
But that is just the tip of the iceberg. Buddy Punch also offers many other features, at no extra cost, including:
For a complete list with all of Buddy Punch's offline and online time tracking features, click here.
If you're interested in learning more, you can watch a recording of our demo, where we explain the ins and outs of our key time tracking features:
If you'd like to request a demo, you can do so here. We'll show you how Buddy Punch can best fit your specific enterprise needs, and answer any and all questions you may have about our platform. You can also try our free 14-day trial, no credit card required.
If you'd like to read more about Buddy Punch, and how it compares to other enterprise time tracking solutions, feel free to explore other articles in our blog, including: