Employee Time Clock Software: Is Your Business Ready?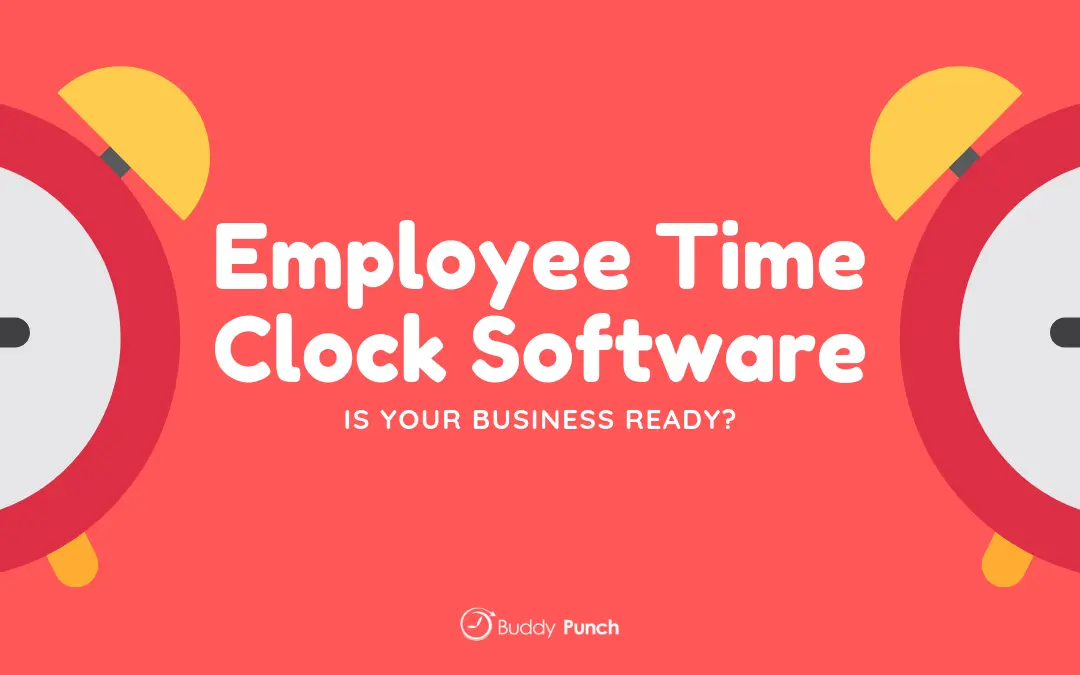 Employee productivity is crucial for any business as it becomes almost impossible to grow with a lethargic and demotivated workforce. This is the reason why every organization aims to provide a comfortable environment for its employees. Every business owner is weighed down during the course of a normal day because of 'X' number of tasks on his or her shoulders. Amidst their other duties, business owners need to ensure that their workforce is doing their job effectively and efficiently. They need to put such practices in place which can eliminate time wastage and prevent putting the business growth on the back burner.
Timekeeping is one of the ways to gauge the productivity and dedication of your employees. There are many employee time tracking solutions available which can help you in tracking the punching time of your employees.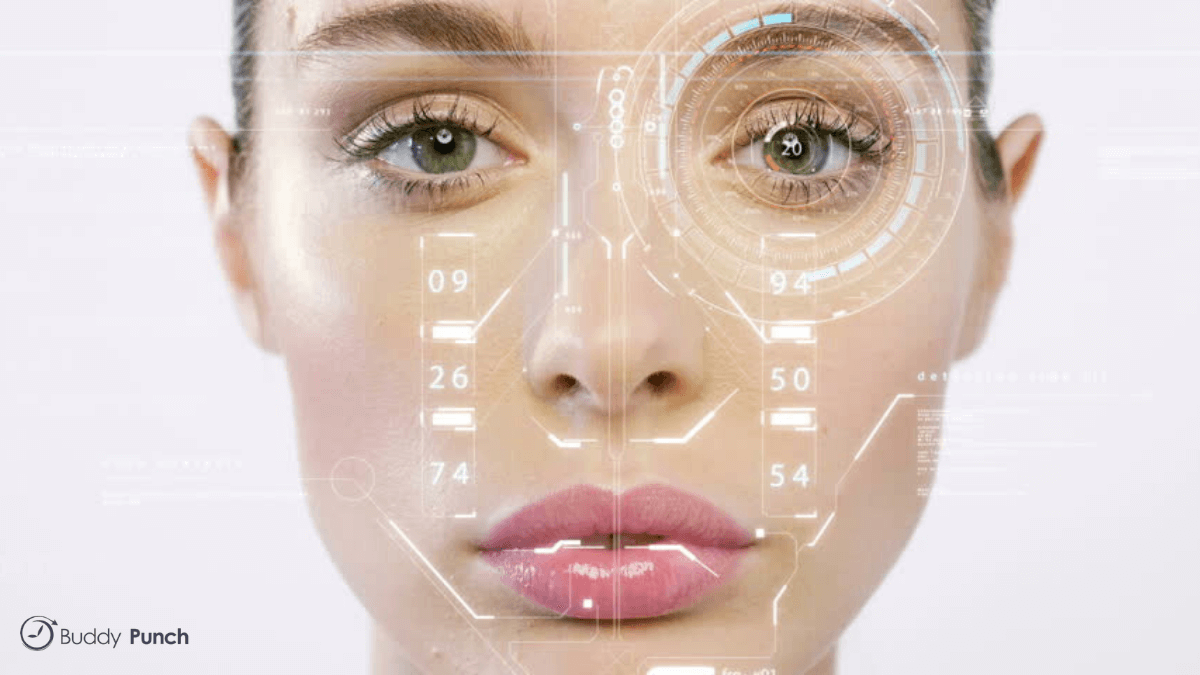 There are many different employee time clocks for small businesses available – some require the use of biometrics. There are also other time clock punching methods including scanning a QR Code to punch tie or by using a simple username/password. Once your pay period closes, you can use the data captured by your Intuit employee time tracking system to create employee timesheets and run payroll.
But the bigger question is do you need an employee time clock software? Are you ready to implement a system which can give you a log of time worked by your employees in the office or on the road? Here are the employee time tracking pros and cons to help you make an informed decision.
The Pros
There are many benefits of employee time tracking. Below we'll cover the most important benefits and how they can impact your business.
Go Paperless: Every business has the means to track the attendance of its employees. If you are reading this post and don't have employee time clock software implemented yet, then we are safe to assume that you may still be noting hours worked and attendance through the traditional pen and paper method. In other words, if your employee is entering at 9.05 a.m. but putting in 9.00 a.m. then there is nothing to validate the entrance.
Time tracking software allows you to go paperless – no more tracking time by pen and paper!
Improves Employee Discipline: Work culture is different in every region and country. In Asia, people working in multi-national companies usually login during noon time if their counterparts are in EMEA or Americas Region. Whereas in EMEA & Americas, people log in before 9.00 a.m. because their counterparts are already waiting for them in other regions.
Time clock software helps your employees improve their discipline as they can have a definite time frame by when they need to be in office. For local businesses, it is necessary to follow a protocol as the working hours may be fixed. For instance, take an example of a school or a local grocery shop, the employees here need to be there on time because there are definite timings which they have to follow. Hence, a work time clock helps in creating a disciplined environment.
Motivates Employees: How about creating an award for the most punctual employee? For example, you could reward someone who was in time for 95% of the working days with a few extra days vacation. You can customize the requirement as per your business, but it can act as a great way to motivate employees to get to work on time.
Real-time Dashboard Summary: Employee time tracking software will provide you real-time view which can help you in identifying any unproductive behavior and take appropriate action. It can also help you in identifying top performers and behaviors which can set benchmarks for the rest of your team.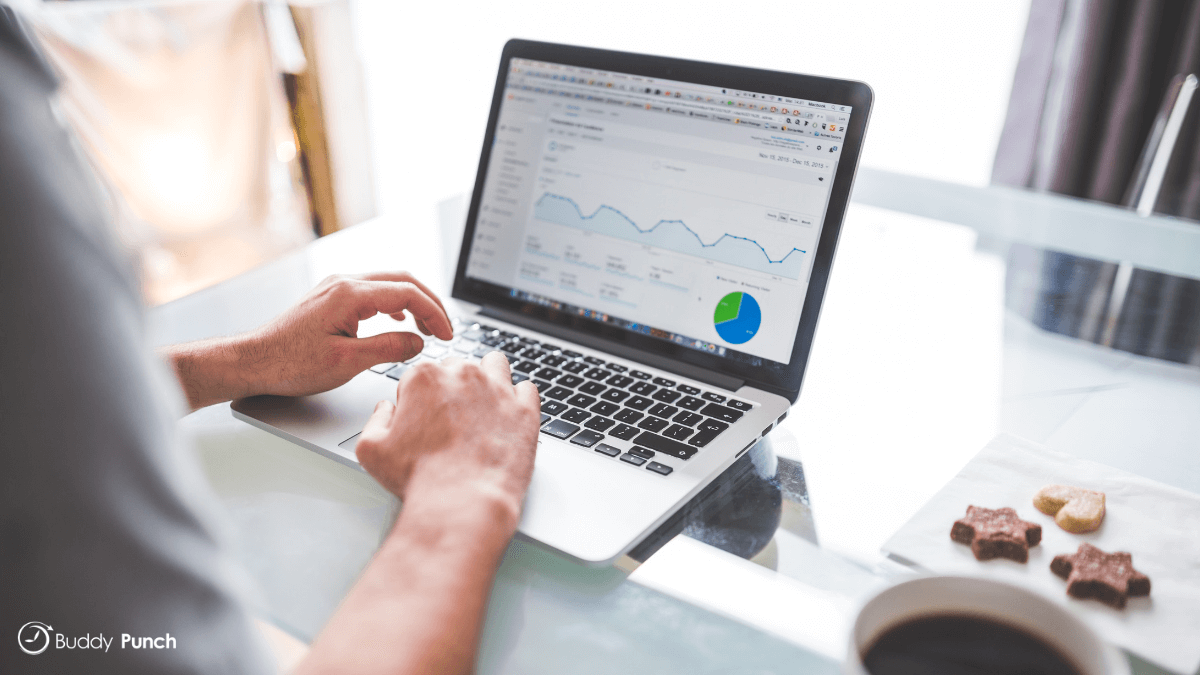 Many time tracking and online employee scheduling software workforce management solutions have an area where you can view a summary of your employees and their time worked. This is often updated in real-time so you can keep up to date on your employees and their whereabouts.
A few employees may punch in late in the morning, but they might be staying till late to finish all their tasks before any established deadlines. If a few employees are overburdened and staying till late every day without raising their voice, then you can distribute their work to underworked employees and share their load. With a real-time summary, you can contribute towards handling business tasks in an efficient manner.
The Cons
Employees May Feel Distrusted: There is a tendency among employees to feel that they are not trusted by management and hence the need for time clock software. It becomes difficult at times to make them understand the potential benefits of this software. They should be informed that the software is not only track their time but to ensure their safety (so that no one who is unauthorized can't enter the premises) and also for workload management. If this is not conveyed, then employees might feel this is a form of micromanagement that might impact their efficiency.
Difficult To Track Remote Logins: Your employees might be logged in remotely at times and if you are tracking their attendance through physical login then it becomes difficult to track using time clock software. There are many different web-based time clock solutions that do offer the ability to track remote logins, so be sure to ensure the employee time tracking solutions you're considering does.
Challenges In Implementing: If you never had a time clock at your workplace before then it might be difficult to implement this from very scratch. Taking into consideration technical and operational difficulties, you might have to invest more in getting this system up and running. You need to strictly monitor the regularity for a few months to ensure your employees are getting used to it. Hence, there are fewer challenges which you might have to face. The software which you are planning to implement requires some feasibility study along with implementation analysis.
Different Types of Time Clocks
There are various types of time clock that you can implement at your organization. Below are few of the common options which are offered by most time tracking solutions available in the market:
Digital Time Clock: There are numerous different types of digital time clocks. For example, you can provide each of your employees with a card that has a unique chip that can be swiped to record their punch time. Web-based time clocks are also great digital time clock options as they can be accessed from most devices with an internet connection.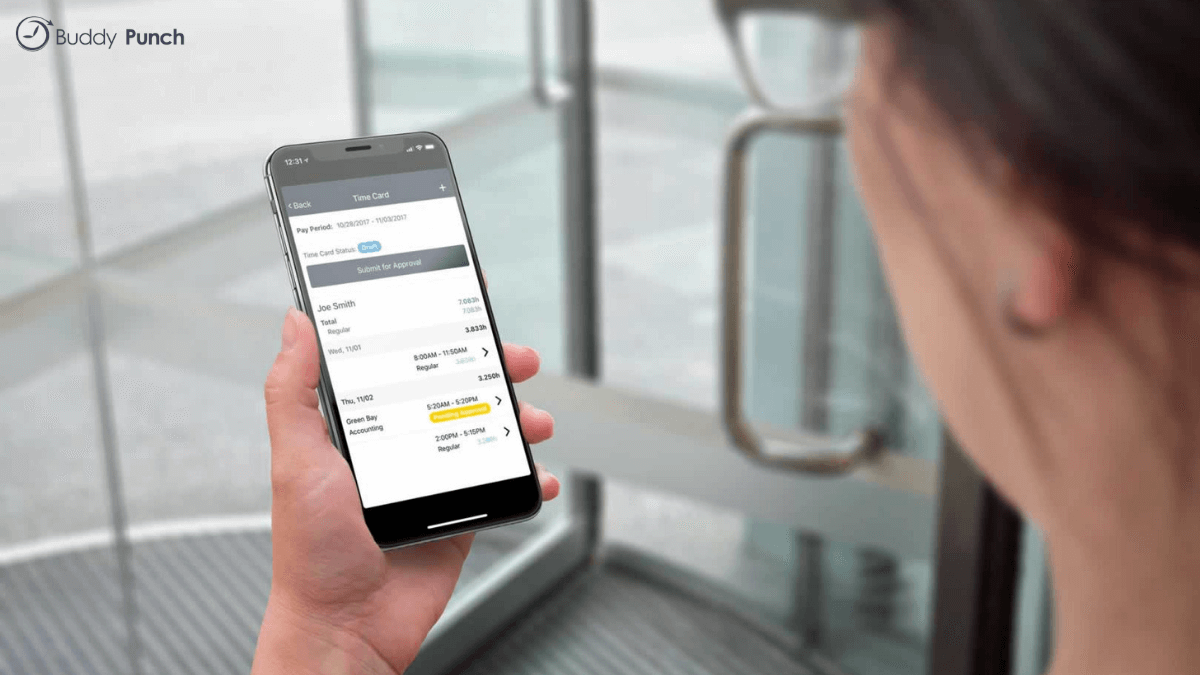 Most digital time clocks offer multiple ways for employees to punch time – whether from a computer, tablet or mobile device.
Biometric: This is a bit expensive as the biometric device either scans the face or the fingerprint to mark the presence. There is a one-time effort of collecting biometric traces of every employee which then needs to be added as a reference point for the biometric device. This is one of the best strategies to accurately record employee timesheets. However, there are a few states that don't permit the installation of biometrics. First, you typically need consent from each employee prior to installing or using such a feature.
Punch Card: Punch cards are the traditional method in which the employer prints out a time sheet for an employee. The employee then has to physically have their time card punch, typically with a machine of some sort. It is similar to attendance on paper and pen, the only difference is instead of writing time down on paper, the machine prints it out.
Alternatives to Employee Time Clock Software
The only alternative to time clock software is through traditional means of pen and paper. In this case, you can have someone track employee attendance instead of employees writing on their own. You need to pay to this individual for timekeeper job but keep in mind that this can greatly increase the change for human error. Having said that, it is worth mentioning that employee time clock software helps in seamless integration with your HR and payroll systems.
Erasing Skepticism
There are some people believe that it to be inefficient to implement employee time clock software as employees might forget to punch in or out. We personally believe that it is just a matter of becoming habitual. You might notice some misses in the implementation phase but not in long run! It is very common to switch to time clock software and have to go through training until everyone feels comfortable. You can go with a pilot phase to help your employees in becoming habitual. There are ways to efficiently implement time clock software – check out our article on how to help employees embrace new technology.
Conclusion
Having a time clock software can certainly contribute to making your workplace organized and systematic. Time clock software can provide you with a lot of beneficial information which can be used to improve workplace efficiency. Companies can do a great job by logging this data for management packs and conduct surveys to get employee input. By monitoring user activity, great analysis can be done to achieve exceptional results.
It is important to remember that having an employee time clock is not only a great way to track your employees time and attendance. It can also be used to monitor the performance of your employees and better understand if there are any potential productivity issues that you are facing.
As a business owner, you should continuously strive to create an atmosphere which is flexible and friendly for your employees – an employee time clock can help.