Employee Scheduling Solutions (3 Options)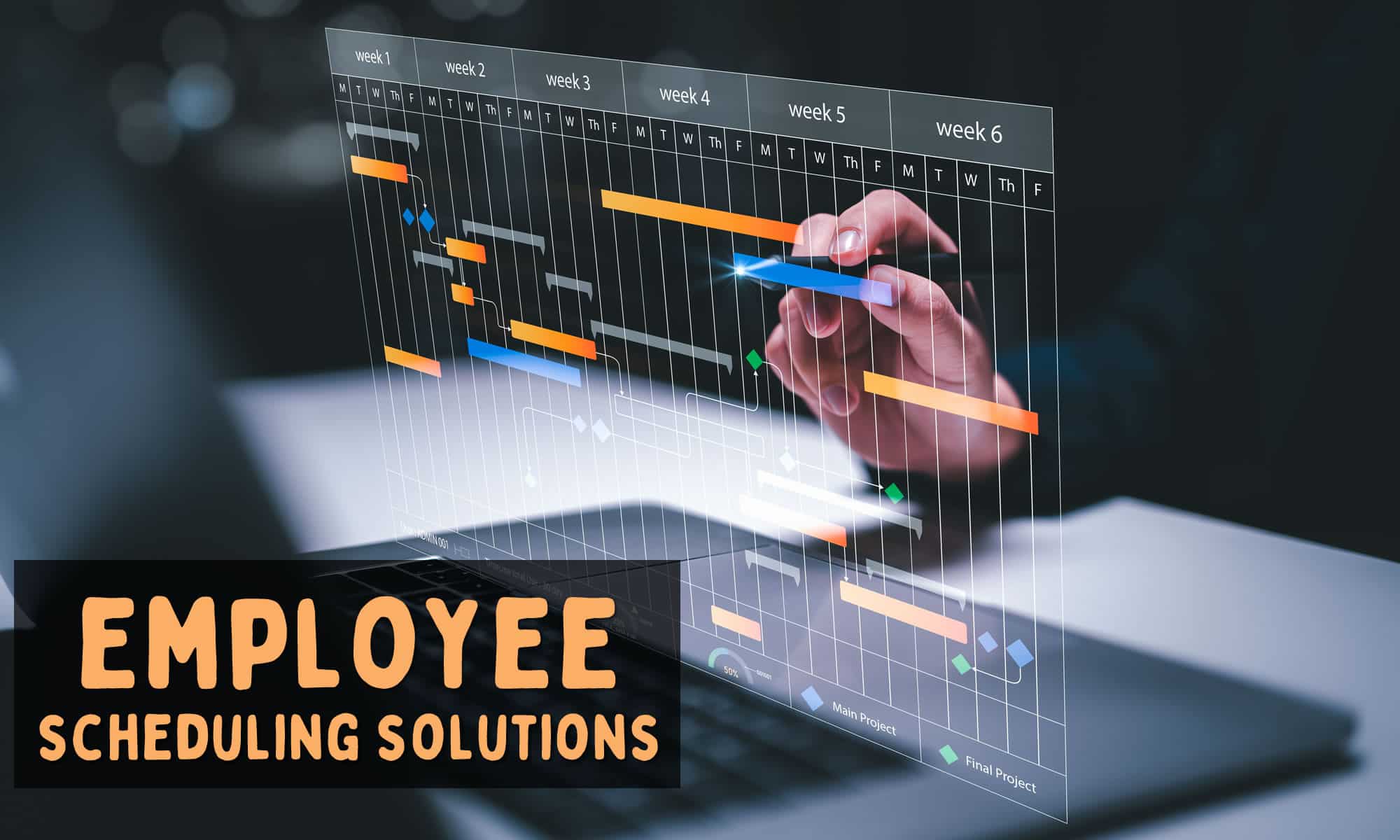 Employee scheduling solutions, including intuitive employee scheduling software, are designed for employers feeling the strain of operational bottlenecks and disjointed workflows.
Constantly dealing with shift scheduling and open shifts issues?
Tired of the back-and-forth of time-off requests?
Facing scheduling conflicts due to lack of employee availability insights?
This article is for:
SME owners in quest of scheduling tools tailored to business needs.
HR executives searching for automated, cloud-based management software with seamless onboarding features.
Managers craving efficiency in work schedule creation, with features like auto-scheduling and drag-and-drop schedule templates.
Having spent years in the workforce optimization trenches, we've mastered the art of synchronizing work schedules with employee availability, leveraging top-tier employee scheduling apps available for both iOS and Android mobile devices.
These apps not only simplify the scheduling process but also facilitate shift swapping, shift changes, and team communication, ensuring no drop shifts go unnoticed.
Feel overwhelmed by Excel spreadsheets?
The future is in automation, with the best employee scheduling software offering features like forecasting and POS integration at competitive pricing.
Employee Scheduling Solutions
1. Buddy Punch
Buddy Punch is a comprehensive time tracking platform that serves as an invaluable tool for business owners looking to effortlessly monitor their team's progress and attendance.
Here's a detailed look at how the platform functions and how it can meet your scheduling needs.
How Buddy Punch's Time Tracking & Staff Scheduling Platform Works
Designed for ease of use, Buddy Punch allows employees to clock in and out seamlessly.
It is the ideal platform for business owners seeking a hassle-free method to track employee hours.
Beyond simple time tracking, Buddy Punch is equipped with a suite of features aimed at supporting overall workforce management and team productivity, making it an essential tool for proactive teams.
Instant Real-Time Notifications
With Buddy Punch, managers and team leaders are never out of the loop.
The platform sends instant notifications for various actions and activities.
Receive alerts for each punch in/out and every time an employee is nearing overtime, ensuring you're always informed.
Prevent Timesheet Fraud
Accuracy in employee attendance data is crucial.
Buddy Punch supports this need with features like QR codes and facial recognition for clock-ins and clock-outs, helping prevent timesheet fraud and ensuring data validity.
Easy Access To User-Friendly Data
For busy professionals constantly on the move, Buddy Punch provides a dashboard that offers a quick overview of all employee attendance data. No need to sift through piles of data; get the information you need at a glance.
Ready to optimize your time tracking with Buddy Punch?
Visit our "Knowledge Base" for extensive information to help you unleash the platform's full potential.
For specific inquiries, don't hesitate to reach out to our support team directly.
You can book a one-on-one personalized demo here.
Buddy Punch Makes Employee Punches Easy
Here are just some of the features available with this time tracking software for monitoring employee work hours:
Buddy Punch's Online Reviews
Have you seen Buddy Punch's user reviews? As of the writing date, Buddy Punch has 4.8 out of 5 stars and 886 reviews on Capterra.
Below, we'll list just a few reviews that speak to Buddy Punch's ease of use and great customer support service. (Click here to explore the full list of reviews.)
As reviewers have noted, Buddy Punch provides team leaders and project managers with the necessary tools to streamline timekeeping and monitor labor costs:
"Buddy Punch is easy to use and even easier to understand as a user. Time track makes sense, and edits are made easy to submit."
Click here to read the full review.
"The ease of this software helps me post schedules quickly. I have three businesses and staff that float between all. The color coding system helps me see what employee or department needs attention."
Click here to read the full review.
"Cannot say enough about their support. Even if the product was not as amazing as it is, I would highly recommend Buddy Punch due to the unbelievable support!"
Click here to read the full review.
"It's easy to clock in or clock out. The timesheet to keep track of your hours."
Click here to read the full review.
Try Buddy Punch for Free
If you feel that Buddy Punch might be the right fit for your business, sign up for a free trial. You can also book a one-on-one demo, or view a pre-recorded demo video.
2. Hubstaff
Hubstaff serves as a proficient digital time clock solution, adeptly catering to both small businesses and expansive organizations alike.
Whether you are managing a nimble startup or overseeing projects within a sizable corporation, Hubstaff provides essential online time tracking and reporting tools designed to streamline internal operations for all team members.
As of the writing date, Hubstaff has 4.6 out of 5 stars and 1,424 reviews on Capterra. Hubstaff offers a range of functionalities, some of which include:
"Hubstaff is an amazing tool for team and project management working remotely. Allows for easy and accurate time tracking of your equipment. Improved employee productivity by carrying out agile project management. You can automate payroll and billing. Uncover obstacles to reach goals faster."
Click here to read the full review.
3. Timely
Offering an automatic time tracking solution, Timely stands out with its extensive array of app integration possibilities.
The platform can effortlessly merge with your entire technology stack, providing a smooth user experience.
For instance, it allows easy pairing with your go-to payroll processing platform, ensuring that timesheets are not only effortlessly processed but also seamlessly integrated, facilitating ease of operations.
At the time of writing, Timely has a total of 212 reviews on Capterra, with an average of 4.7 out of 5 stars. Timely is loaded with a broad range of high-impact features:
"I have been using Timely for a while, It is good software with many essential functions. You can schedule your job easily and track the workflow and time-consuming."
Click here to read the full review.
Try Buddy Punch for Free
If you feel that Buddy Punch could be the right fit for your business, sign up for a free trial. You can also book a one-on-one demo, or view a pre-recorded demo video.
You May Also Like…