Employee On The Clock (5 Options)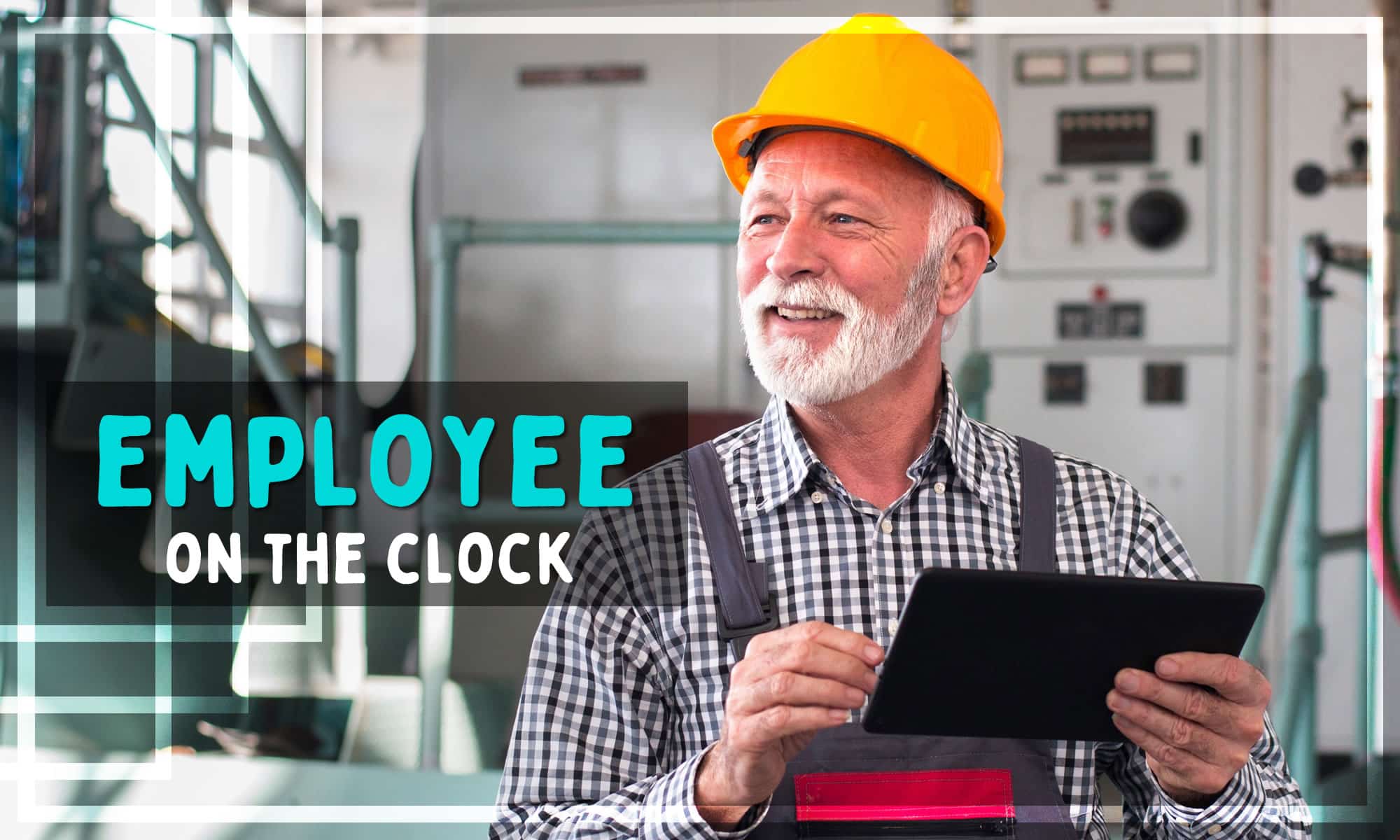 The best employee on the clock software will help you:
Track employee hours with ease.
Approve or decline PTO requests on the go.
Leverage geofencing to prevent buddy punching.
Enable access through a mobile device.
Monitor remote employees with confidence.
Utilize biometric tools to combat time theft.
Track labor costs across your workforce.
The right employee time clock system can play a pivotal role in taking your business to the next level. If you can track employee time with ease, this enables you to focus on other aspects of your business. Accurate record-keeping is the backbone of any successful and productive workforce. To clock in and clock out, all your employees need is an internet connection.
The best employee time tracking software solutions come with useful features, such as facial recognition, that are designed to ensure the integrity of your employee data. Whether team members are using an iOS, Android, or desktop device, they can clock in and out easily. This means you can collect all data for a set pay period and prepare everything for payday.
You can say "goodbye" to endless Excel spreadsheets and embrace a range of payroll integrations to accelerate payroll processing with your go-to time tracking platform. In this guide, we will break down the five best time tracking solutions on the market. With no shortage of options to choose from, you can equip your workforce with the technology to succeed.
Employee Clock In App
1. Buddy Punch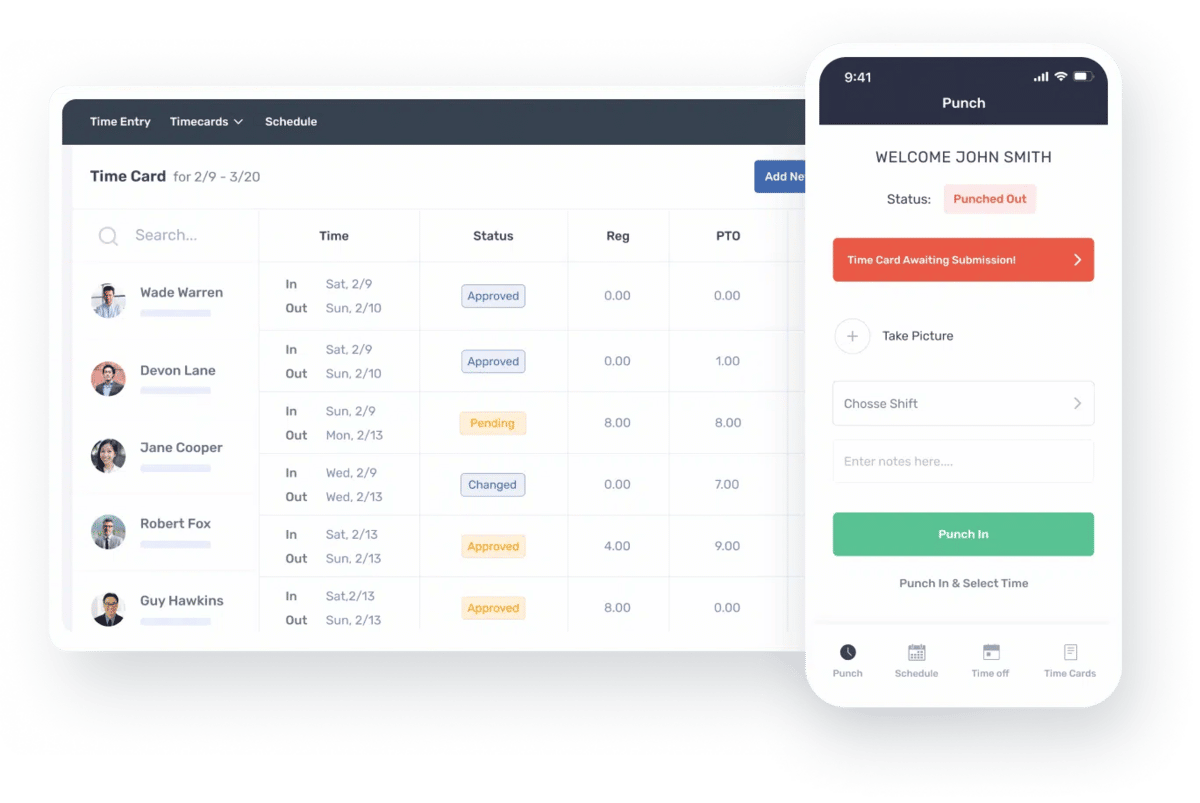 Buddy Punch is an all-encompassing time tracking platform that's jam-packed with all the tools and features you need to accelerate employee productivity and get your team firing on all cylinders. If you have found it challenging to seamlessly collect employee data and submit this for payroll processing, Buddy Punch can make this entire process remarkably simple.
How Buddy Punch's Time Tracking Platform Works
If you want to streamline your time tracking process, Buddy Punch has the tools to make this possible. Employees can complete time entries from either a desktop, mobile, or tablet. This flexibility is ideal for teams that are constantly on the go. When it comes to accessing and processing employee data with ease, Buddy Punch is an invaluable tool.
Let's explore how you can unlock the potential of this time tracking platform.
Receive PTO Requests With Instant Alerts
Leaders and managers can choose to get various alerts (either via email or mobile) from Buddy Punch's platform. When employees want to submit paid time off requests for approval, you can receive instant notifications via email or mobile. This means you can never miss a beat and address these quickly. You can use the mobile app to approve or disapprove these requests.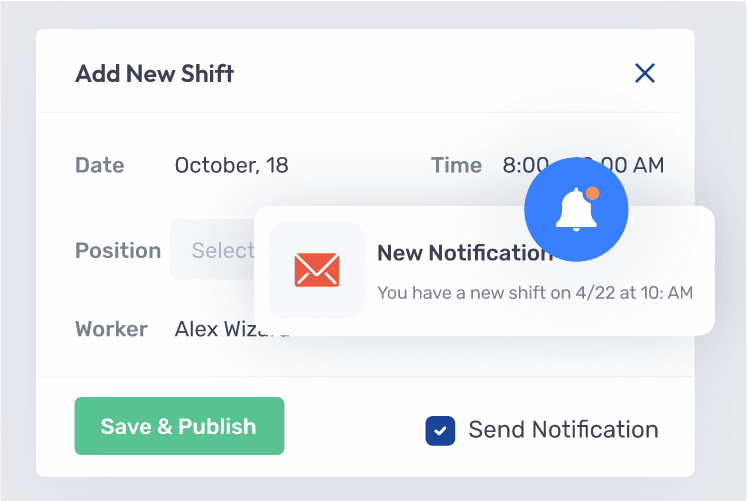 Track Your Team Members With Built-In GPS
You can use GPS location tracking to monitor where your team members are choosing to clock in and out from. This is especially useful for those who are trying to lead remote and hybrid teams. With access to this data, you can quickly gain a real-time picture of where your employees are located and immediately flag issues with team members should they arise.

Leverage Face Recognition To Address Timesheet Fraud
If you are looking for new ways to combat timesheet fraud across your workforce, you can use Buddy Punch's face recognition feature to combat this issue. The feature will take a snapshot of the employee's face using their device's camera once they clock in for work each day. Although, it's important to note that this feature is optional for workforces that wish to use it.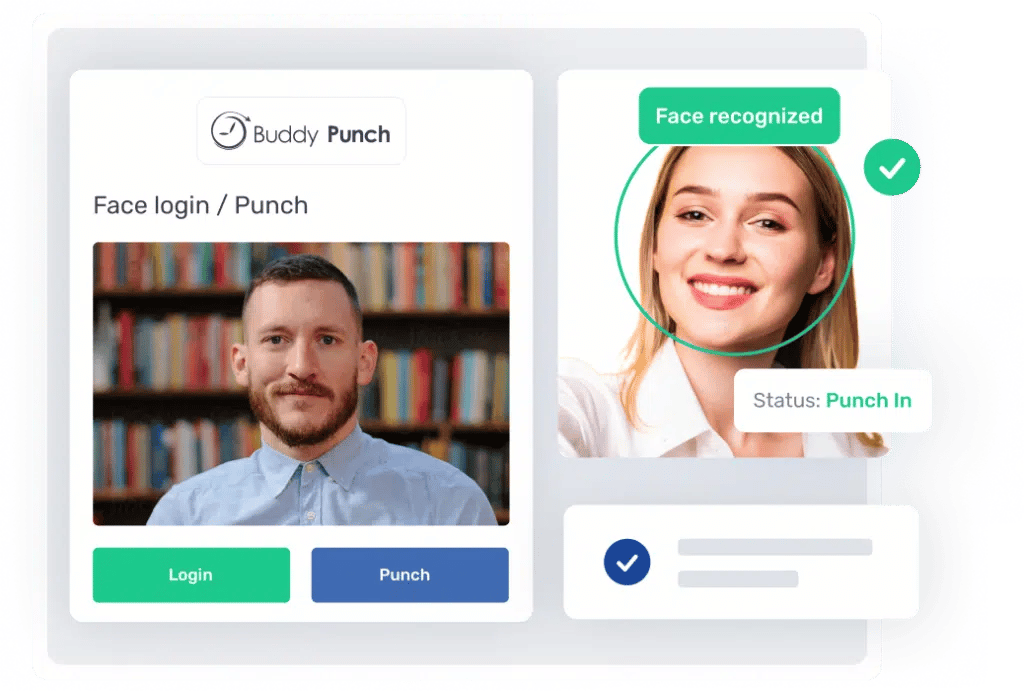 Are you ready to learn more about Buddy Punch? Take a look through our "Knowledge Base" and explore the potential of this platform for your workforce.
If you have any specific questions, our team is always available for a conversation.
You can book a one-on-one personalized demo here.
Buddy Punch Is An Effective Time Tracker
Here are just some of the features available to Buddy Punch users:
Buddy Punch's Online Reviews
Buddy Punch's user reviews highlight the immense benefits of this platform. As of the writing date, Buddy Punch has 4.8 out of 5 stars and 776 reviews on Capterra.

Below, we'll list just a few reviews that speak to Buddy Punch's ease of use and great customer support service. (Click here to explore the full list of reviews.)
As reviewers have noted, Buddy Punch provides team leaders and project managers with the necessary tools for accurate time tracking and employee location tracking:
"Cannot say enough about their support. Even if the product was not as amazing as it is, I would highly recommend Buddy Punch due to the unbelievable support!"

Click here to read the full review.
"I can punch on my phone (which I do mostly). Easy to make corrections wherever I am. Also simple to use on the computer as well."

Click here to read the full review.
"Easy and convenient to use. I enjoy being able to clock in or out from my desk."

Click here to read the full review.
"We mainly use Buddy Punch for the time clock feature and use the GPS feature to track where our employees clock in and out since they do so at a remote site. The feature is accurate and is easy to use on our employees' phones. If there are any issues it is easy for the administrator to log in and correct them."

Click here to read the full review.
Try Buddy Punch for Free
If you feel that Buddy Punch might be the right fit for your business, sign up for a free trial. You can also book a one-on-one demo, or view a pre-recorded demo video.
2. Paymo
Paymo is a useful time clock management solution that can provide teams with the necessary tools to track and monitor employee attendance data. If you want to hold team members accountable for their work, Paymo's platform can play an important role in making this possible. You can centralize all employee data and bring everything under one roof.
At the time of writing, Paymo has a total of 444 reviews on Capterra, with an average of 4.7 out of 5 stars. Here are some of the best features Paymo has to offer:
"The time tracking functionality is what ultimately led us to select Paymo. With Paymo, we can easily keep track of our time spent on each client's and each project's work, as well as generate time reports. When necessary, we can send out invoices that can be paid with PayPal, regardless of whether the customer is a registered Paypal user or not."

Click here to read the full review.
3. Timely
Timely is well-equipped to support your workforce as a time tracking tool. This time clock software can log work hours seamlessly and provide team members with the tools to manage their productivity. For instance, the platform comes with project and team planning features. You can also integrate Timely with a full range of useful applications you already know and love.
At the time of writing, Timely has a total of 209 reviews on Capterra, with an average of 4.7 out of 5 stars. Timely is loaded with a broad range of high-impact features:
"Timely allows for effortless management regarding your appointments with clients and staff. The software is very simple and easy to understand. You can also access it on both mobile and desktop."

Click here to read the full review.
4. QuickBooks Time
QuickBooks Time is not the same as the popular accounting software. This time tracking solution can integrate with many of the payroll providers on the market. You can use the platform to track employee time, take control of staff scheduling, generate time card reports, and make human resources management easier than ever before.
It's a great timesheet app for Android and iPhone, and at the time of writing, QuickBooks Time has 4.7 out of 5 stars and 6,091 reviews on Capterra.
QuickBooks Time (formerly TSheets) has features that include but are not limited to:
"QuickBooks Time has been a great asset for my business. It's easy to use and allows me to accurately track employee hours, set up payroll and manage labor costs. I love that I can access the data from anywhere and it's always up to date."

Click here to read the full review.
5. TimeCamp
When it comes to monitoring employee attendance and performance, TimeCamp brings plenty to the table. This time tracking tool offers a scalable solution to manage employees and enables team leaders and project managers to generate time tracking reports (based on the data collected via the platform) at the click of a button. The whole process is truly seamless.
At the time of writing, TimeCamp has a total of 577 reviews on Capterra, with an average of 4.7 out of 5 stars. TimeCamp offers a full range of practical features for teams:
"It's the automatic time tracking that I like the best. Finding the crucial phrases that will correctly monitor time took some time, but now that I've got it functioning it's fantastic. Compared to rivals, TimeCamp's high bandwidth is the second most popular aspect of the service."

Click here to read the full review.
Try Buddy Punch for Free
If you feel that Buddy Punch could be the right fit for your business, sign up for a free trial. You can also book a one-on-one demo, or view a pre-recorded demo video.
You May Also Like…