Employee Scheduling Tips for Small Businesses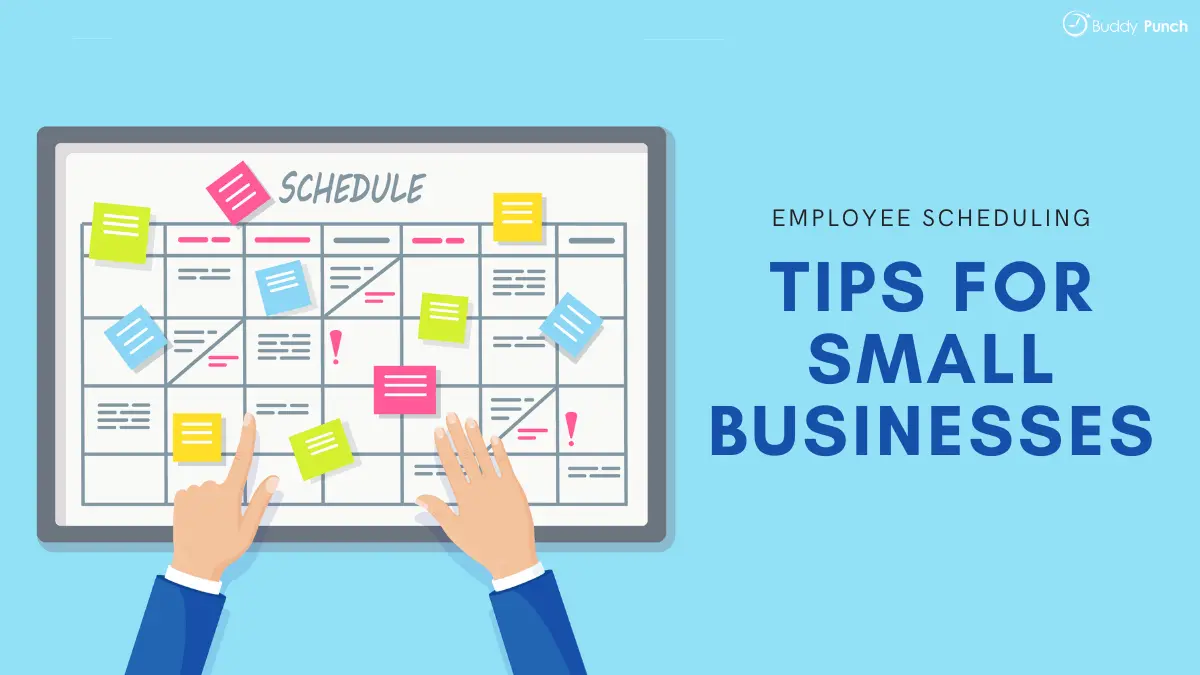 Employee scheduling is a vital part of any successful business. Whether you own a small business with only a few employees or a large company with employees scattered across the country, you can't ignore schedules. Effective and efficient scheduling is necessary to maintain smooth business operations. A good and fair schedule can create order and flow in your business operations – minimizing any potential conflicts or issues. It is crucial that you make sure you have the best small business employee scheduling app available. Regardless of how big or small your business is.
Here are some efficient employee scheduling tips for your small business.
Know Your Employees and Their Roles
Before you even begin to create schedules for your employees, you need to know them and their roles. The main idea is to understand the needs and preferences of each individual, along with their job duties, to determine what will work best for them. This will help you assign tasks and shifts accordingly.
Shift scheduling according to employee preferences can significantly increase employee productivity as well as engagement. Both of these matters significantly for businesses as they can help to ensure your company meets its bottom line. 
For small business owners, knowing employees is a bit easier since they have a smaller number of employees to manage. You can send out questionnaires to your employees on an annual basis to determine their preferences and use that information gathered to create an optimal schedule for your employees and your organization.
What are your employees' availabilities?
Are they suffering from any healthcare issues or concerns?
Have there been any previous scheduling conflicts you need to know about?
Know Your Business Inside and Out
Along with understanding the needs of your team, you should also know your business inside and out. You should take into consideration the type of service or product you offer to identity potential seasonal demands. It's also important to know the days and hours of the week that you get the most amount of foot traffic.
Once you have and understand this information, you can create schedules to match your needs throughout the course of the year. At the same time, you can also cut down on labor costs by bringing in temporary employees during high-demand periods rather than investing in a large team you may not need full time.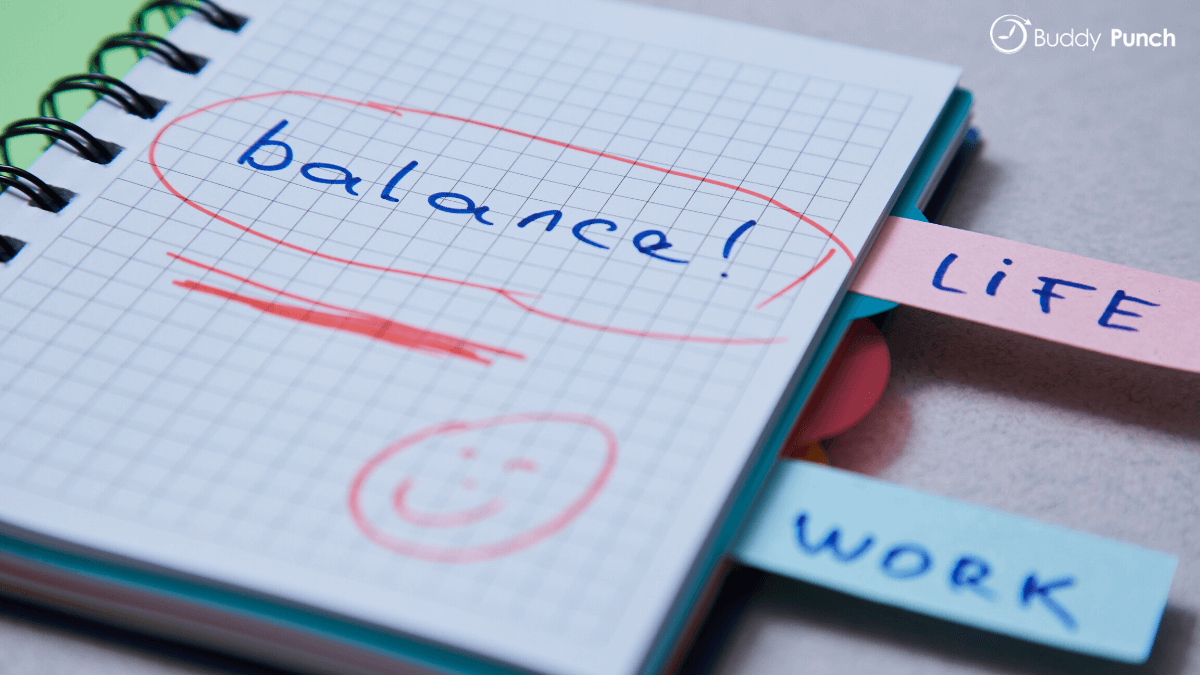 Creating a balanced work schedule for both employees and employers is essential. Be considerate of things like commute times impacting when team members can clock in. If you have employees who are happy with the shifts they've been scheduled their overall engagement and productivity will go up and in turn will help your business grow.
Create A Balanced Schedule
Staff scheduling is not just about assigning open shifts according to the preference or comfort level of an employee. It is also about creating a balanced schedule for your team overall, while forecasting specific labor needs. You want to make sure that your scheduling features careful consideration as to whether you have enough employees to get the job or task at hand done.
Your goal should be to design a schedule that has a mix of experienced and less experienced workers so that you remain within your shift budget, but you still get an optimal outcome. This may be difficult for smaller businesses since they have fewer employees to work with, but with a little practice, you will be able to manage it in no time.
Invest In Scheduling Software
Just because you run a small business, doesn't mean that you should forego using modern software. One of the best investments any company can make is adopting an employee scheduling tool for creating and managing schedules.
It would help if you implemented the best employee scheduling software that meets your business needs at an affordable price. When considering employee scheduling solutions, we recommend you first look at features you want – while paid plans will likely come with powerful functionalities for shift management, its possible that a free version of a software solution could work for you.
We've noticed that most of our clients look for user-friendly software for less tech-savvy team members, SMS notifications/reminders to help cut down on no-shows, and integration with other programs like Google Calendar or Quickbooks. Some software takes it a step further, with addons like auto-scheduling or applicant tracking for onboarding, though you're not likely to find these in free employee schedulers.
Regardless of what you're looking for, we recommend a schedule builder that, at minimum, provides shift planning and employee messaging in one convenient homebase.
These apps will help you meet your scheduling needs, and are usually flexible enough to work as web apps or mobile apps for iOS and Android mobile devices.
If you're not sure where to start, we suggest looking at the top employee scheduling software for small business, as noted by Capterra. They are the industry standard when it comes to reviewing software and can help you make an informed and easy decision. Take the time to read user reviews as they can give you great insight into how the software functions in real-time. Reviews can also provide information on other essential aspects such as customer support, technical support, or third-party integrations. Most scheduling solutions offer a trial. Trials can provide an excellent opportunity for you to test to ensure it will meet your business needs.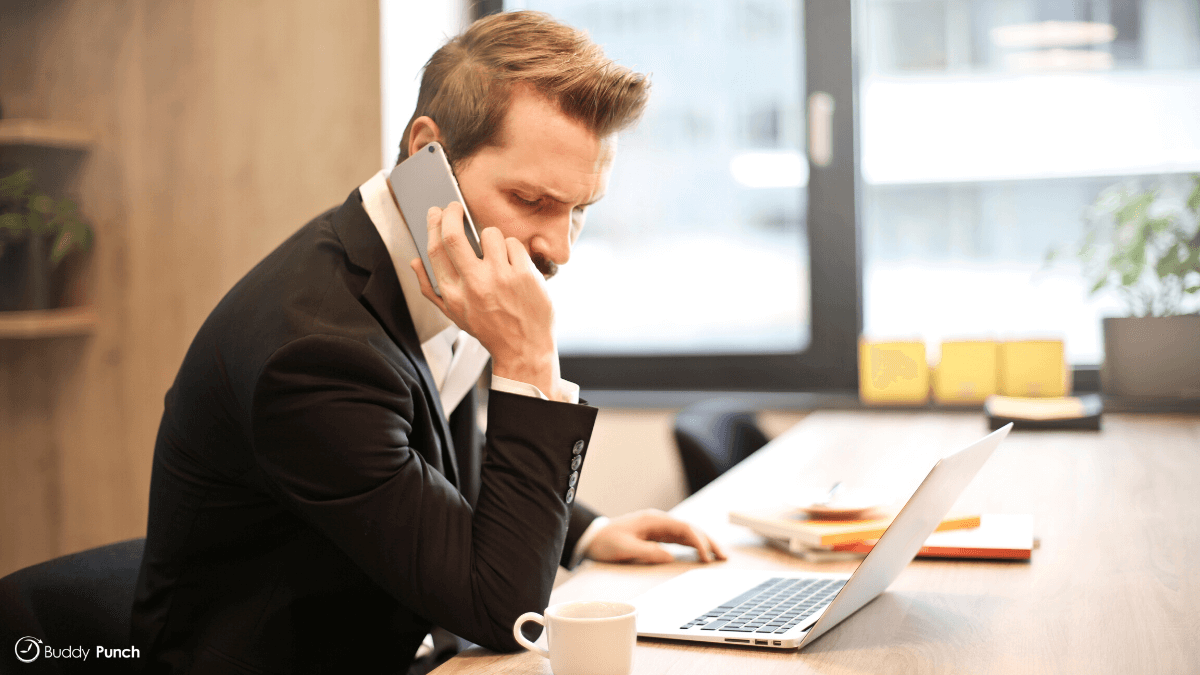 To maintain an efficient scheduling process, communication is vital. Whether communication between leadership or with employees, by having open lines of communication you can streamline the scheduling process.
Enable Effective Communication with Scheduling Software
While streamlining the scheduling process for your small business, you must also enable effective communication throughout all levels of your organization. You should have schedules created and posted weeks in advance. You should also inform your employees about their shifts so they can plan their personal lives accordingly. In the event of a shift changes, make sure to communicate to the employee that will be impacted.
A system that allows employees to communicate their availability or request time off as needed is preferred so managers can schedule shifts accordingly. Some take it a step further, allowing managers to set permissions for shift swapping and shift trading so team members get some level of control over their own staffing. You don't want to accidentally schedule an employee during their time off and find out that you're not understaffed during a business time of the year.
Team communication is crucial as it allows employees to find their own replacements if they need to leave work due to sickness or need a day off. Scheduling software that provides communication options, such as sending emails or push notifications, can be of great help.
Honor Time Off Requests
Another vital aspect of effective employee scheduling for any small business is to honor time-off requests that have been made. Workers are human, after all, and need to have an excellent work-life balance. If you can build a workplace culture that respects your employee's say over their timesheet, they will be more productive and engaged. Remember, happy employees, are more likely to stay with your business in the long run. This can help to reduce employee turnover and labor costs.
Creating effective employee schedules is not rocket science, assuming you do your research and take the right approach. At the same time, you should try to follow the tips above to ensure that you are able to create the most efficient schedules for your employees. Don't forget – a happy and productive workforce can determine the success of your business. Optimal scheduling can unlock employee potential.