Choosing the Best HR Software for Your Small Business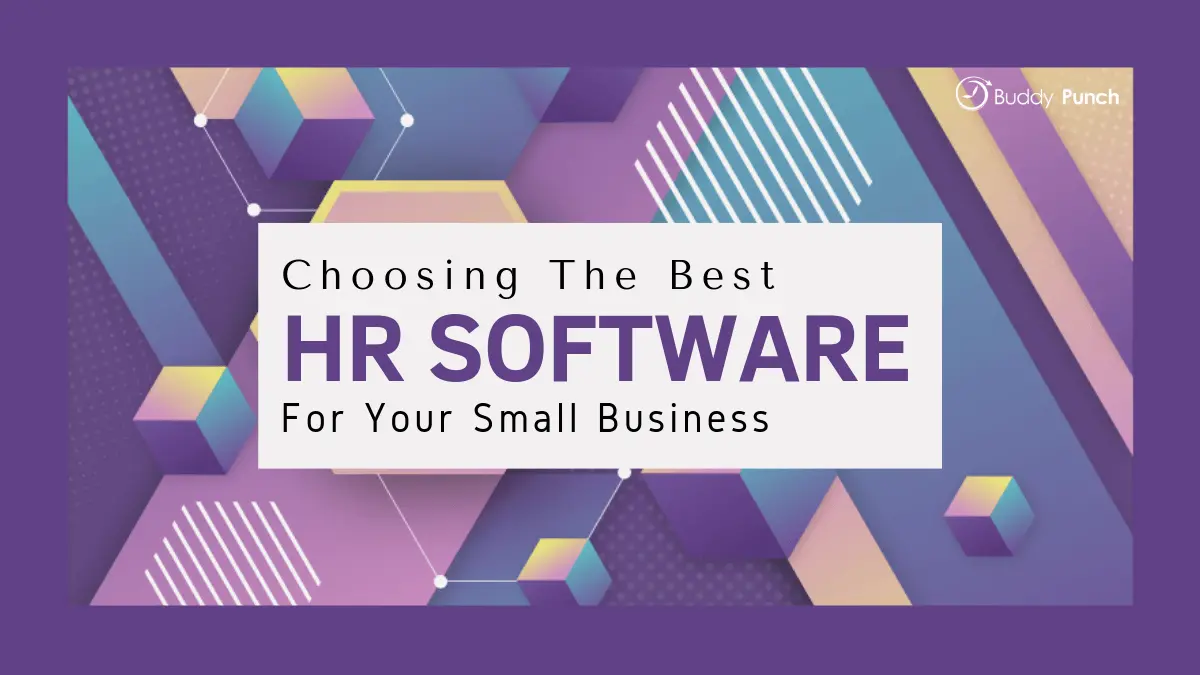 HR management at companies around the globe are invested in figuring out the best HR software to meet their needs. The concept of using a human resource management system to digitize and automate some core HR tasks has been around for quite some time. However, more recently, HR professionals have begun to benefit from a multitude of human resource software options exploding on to the market. Many of these management tools offer flexible and customizable solutions for small businesses and large enterprises alike – no matter their budget.
So, what exactly is HR software? It is a digital HR platform that allows businesses to access a wide range of management features from employee management, to enrollment & employee onboarding, time tracking, running payroll, and more. Using software to carry out these features benefits administration by streamlining many of their day-to-day processes, or in some cases, even allowing them to deploy automation for certain HR functions.
Typically, tasks involving paperwork and manual record-keeping are the first to be drastically overhauled by the implementation of a HR tool into your workday, which causes a rippling effect that optimizes business performance in other areas. Many companies are beginning to see the benefits that an HR solution brings to their organization.
In this post, we're going to completely outline everything a business owner needs to know about HR software – from specifics when it comes to the tasks they should make easier, to how to how make an informed choice on a HR software that benefits management at your company.
Note: If your goal is to make use of a software option that improves employee engagement, stores metrics on team members and their performance, and streamlines payroll, you might want to join leagues of over 10,000 businesses that found Buddy Punch works great for them. We're proud of what we built with this time tracking software as it comes with many built-in HR features to make people management and optimization a breeze. Click here to learn more.
HR Software Features to Look For
Before you choose an HR software for your business, you must ask yourself the following questions.
Does the software fit within my budget?
Will the software offer user-friendly features that can fix current problems and improve efficiency across HR?
Does the HR software have customizable reporting capabilities?
Can the HR system grow alongside my business, i.e., scalable functions, learning management, adding of key features?
Does the HR solution provide real-time customer support?
Does the system have a self-service portal that allows me to move accountability from my HR team where necessary?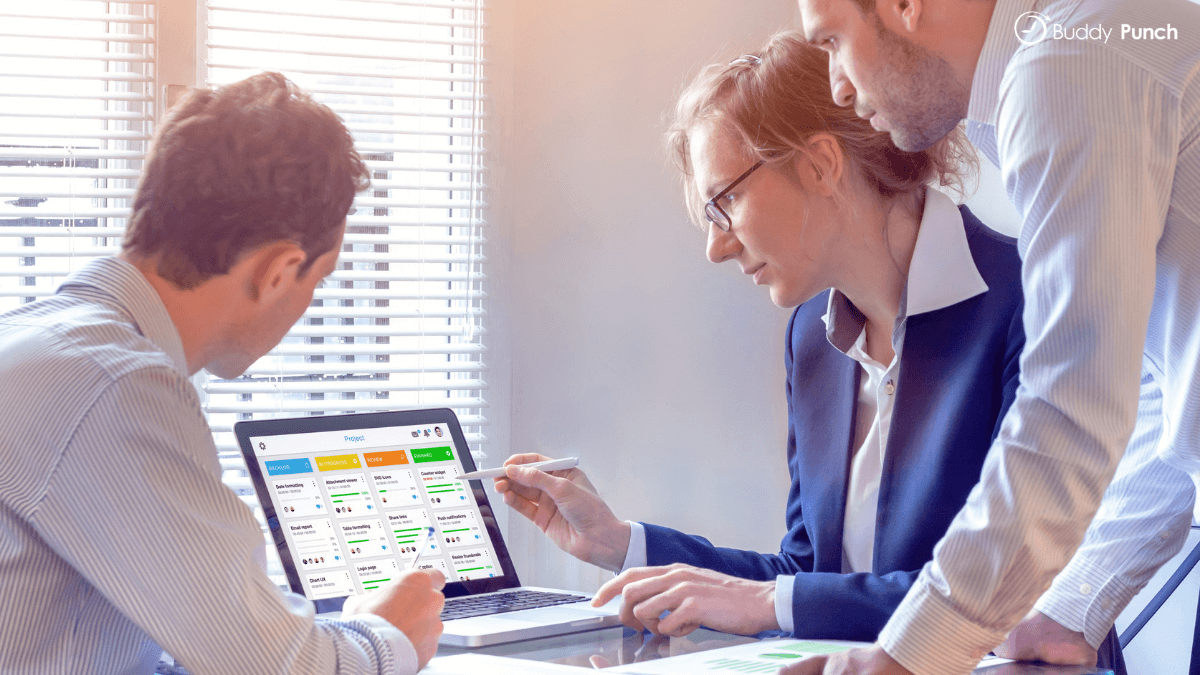 HR systems offer many different features and functionalities. For example, when we built Buddy Punch, we focused on ensuring you could use it as both a desktop and mobile app. The idea was to ensure business owners and their staff could make use of its HR and time tracking features anytime, anywhere.
HR Software Functionality
Each HR system provides different features and functionalities. It's important to find the best solution to meet your business needs.
The HR software that your business chooses will vary in the features and functionalities from others on the market. This is why you need to carefully look at all the options available before you invest. There are many key functions and concerns (such as ease-of-use) that the majority of solutions offer to a lesser or greater extent as follows:
1. Recruitment
Keeping track of each step of the recruitment and hiring process can be messy and time-consuming. With the help of HR software, you can quickly create job ads, simplify your shortlisting's, and make use of an applicant tracking system. You can also send automated interview invitations by email, log interview notes, and generate employee records before starting the onboarding process.
2. Onboarding
Once you have hired a new employee, it is vital to coordinate the tasks that need to be carried out across all departments to ensure that new hires have an enjoyable start to their employee experience with you.
HR software allows you to automate intuitive aspects of the onboarding process: storing employee information into employee profiles, setting up tax filings, and more – all in a way that will serve you through an entire employee lifecycle. You can even generate contract and offer letter templates with a single click.
Once you're done on job boards and ready to close out those job postings, you can also arrange new employee training courses, order any equipment they will need and even automatically send them a welcome email on their first day of work.
3. Leave Management
One great benefit that comes with HR software is that it allows your employees to request leave online and have managers digitally authorized it. Most software come with extensive PTO options (from banking, to time off approvals, and more) to massively speed up what can otherwise be a manual and extremely labor-intensive process for all parties.
4. Time Management
With an HR system, you can easily coordinate working schedules within each department – working with your organization's rules to automatically calculate overtime. By taking advantage of this automated process, you can ensure adequate staff coverage weeks in advance, which will ultimately lead to fewer staff shortages and higher productivity.
5. Performance Management
HR software allows you to set up performance review reminders for employees and managers, so they don't miss these vitally important meetings. Additionally, the software allows you to automatically collect feedback and objective scores as well as report on team performance quickly and easily.
6. Employee Exits
You can automate the exit process by automatically archiving and storing employee records and creating templated letters and forms to aid in the exit processes. You can also manage and report on any key trends gained from exit interviews to address critical areas of employee dissatisfaction, which will help reduce staff turnover.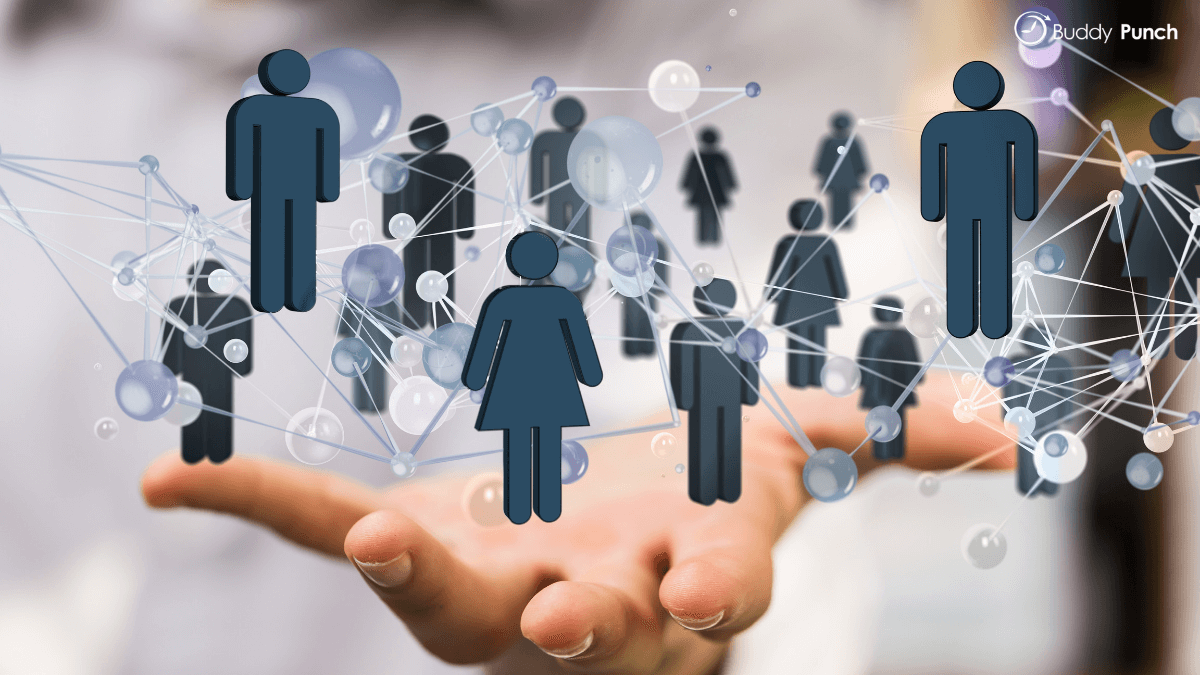 There are three main different types of systems that address HR needs specifically – This includes HR Workflow Software, Human Resources Management Software and Human Resource Information Software/Human Capital Management Software.
Types of HR Software
There are several different types of HR systems – each with its own benefits.
With the advances that are being seen in cloud-based HR solutions, there not only seems to be an overwhelming list of companies offering such software but multiple different styles of systems as well. By conducting a simple internet search, you will find a vast amount of varying HR software solutions, which are each offering different benefits to your company.
It can be challenging to understand what each system offers, so here is a simple summary of the three main types available to get you started.
HR Workflow Software
Human Resources Management Software
Human Resource Information Software & Human Capital Management Software
1. HR Workflow Software
HR workflow software typically focuses on adding automation to your business processes in the hopes of simplifying existing your manual procedures. Some of the more common workflows that such software focus on are hiring and recruitment, onboarding & offboarding, leave and time management as well as performance management.
Most systems offer a standard system that comes with options to add customization so that the workflows you set up are in sync with your existing HR processes in your business. It is typically also possible to pay to add on extra modules so that you are only using the workflow processes that benefit your business
2. Human Resource Management Software (HRMS)
Human Resources Management Software is similar to workflow software, But it generally also includes managing time, payroll systems, and attendance functions. These features are usually offered as add on options as they are typically a little more challenging to run as part of HR software. They also generally require more detailed customization to ensure that they line up with your organization's rules and processes.
3. Human Resource Information Software (HRIS) & Human Capital Management Software (HCM)
Human Resource Information Software and Human Capital Management Software are similar in the fact that they both deal with the automation of HR processes. They both also have templated documents as well as forms and so on. However, HCM typically provides an additional element to this functionality by focusing on helping your organization to achieve its goals through workforce management.
Workforce management refers to the way that your business manages the productivity and efficiency of your staff. The processes that form workforce management include forecasting employment, talent, and succession management as well as ensuring that your business aligns it's human resources efforts with your organization's overall business strategy.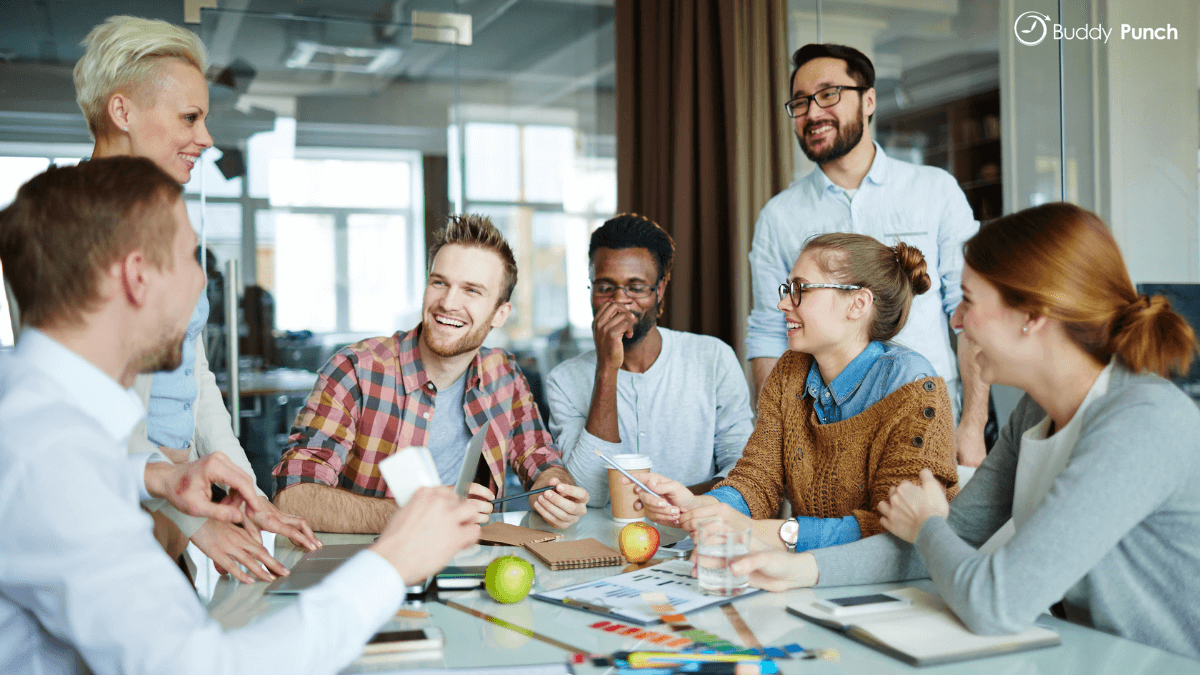 Many benefits come with using an HR system – including increased productivity and overall employee happiness.
Benefits of HR Software
There are many different benefits that come from using HR software from improved payroll accuracy to more refined hiring and recruiting.
Not only is it a good idea to understand the different types of HR software that are available, but it is also beneficial to know how HR software can make your life, and the lives of your employees easier.
While many benefits come with using HR software, some will resonate more deeply with you and better align with the style of your business. Here are some of the more common benefits.
1. Increase accuracy
Being that HR management software allows processes to be carried out automatically following predetermined rules and workflows, fewer errors are likely to occur compared to if the same tests were being done manually. A reduction in the overall error rate of your HR department can have many additional benefits.
For example, a more accurate payroll process can lead to higher employee happiness, or a less cumbersome recruitment process can entice people to work for your company. In terms of payroll services, many of these HR tools come with built-in payroll software or even payroll provider integrations (with popular names such as ADP, Gusto, Paychex, and others) enabling you to make a choice depending on functionality, pricing plans, and more. Payroll management becomes what you want it to be.
2. More reliable HR data
With a HR system, you can run reports with the click of a button. From attendance tracking to employee performance or talent management, usually exportable in Excel CSV or PDF spreadsheet format, the only limit on these reports depends on the Human Resources Information System (HRIS) you decide to use.
Proper data & document management is an asset that continues paying off the more you look at logistics, and from small to midsized businesses to enterprises, anyone thinking about growth will want to invest in this.
3. Less paperwork and a freed HR team
Since HR solutions automate a lot of the tedious administrative tasks that were traditionally performed by HR teams, employees can focus on tasks that provide higher value to your business, such as supporting and coaching your employees. Some of these tools even have options for full employee self-service, which allows you to make increased personal responsibility one of your employee benefits.
4. Chances to future-proof your business
Since your organization is likely to grow in the future, you will encounter great opportunities but also some challenges in regards to the administration of HR procedures and more complex payroll solutions.
An HR system is meant to grow alongside your business, allowing you to add additional features that you may have not previously needed. It will also help you to improve upon existing workflows and increase your employee data capacity, which allows you to manage this challenging but exciting time better.
5. Improve employee morale
Piggybacking on the concept of fewer errors, HR solutions can create smooth and streamlined processes that can have a significant impact on the morale of your employees. If an employee knows that your company is working on improving processes so that they can get their overtime payments more quickly and that they are accurate, they are likely to become more motivated and invested in your business.
Conclusion
Using the right HR software offers many benefits to all businesses – no matter big or small. This valuable software can automate HR processes, saving you valuable time and resources, and can contribute towards your overall business success by providing meaningful data. This data can be used by leadership to address weaknesses and strengths within the people function of your business.
Note: If you're looking to invest in a piece of software that drastically optimizes many of your business needs, then you really can't go wrong with Buddy Punch. Click here to learn why HR teams have come to rely on our software for time tracking, employee scheduling, payroll functions and more.