Business Time Clock (Best Platforms For 2023)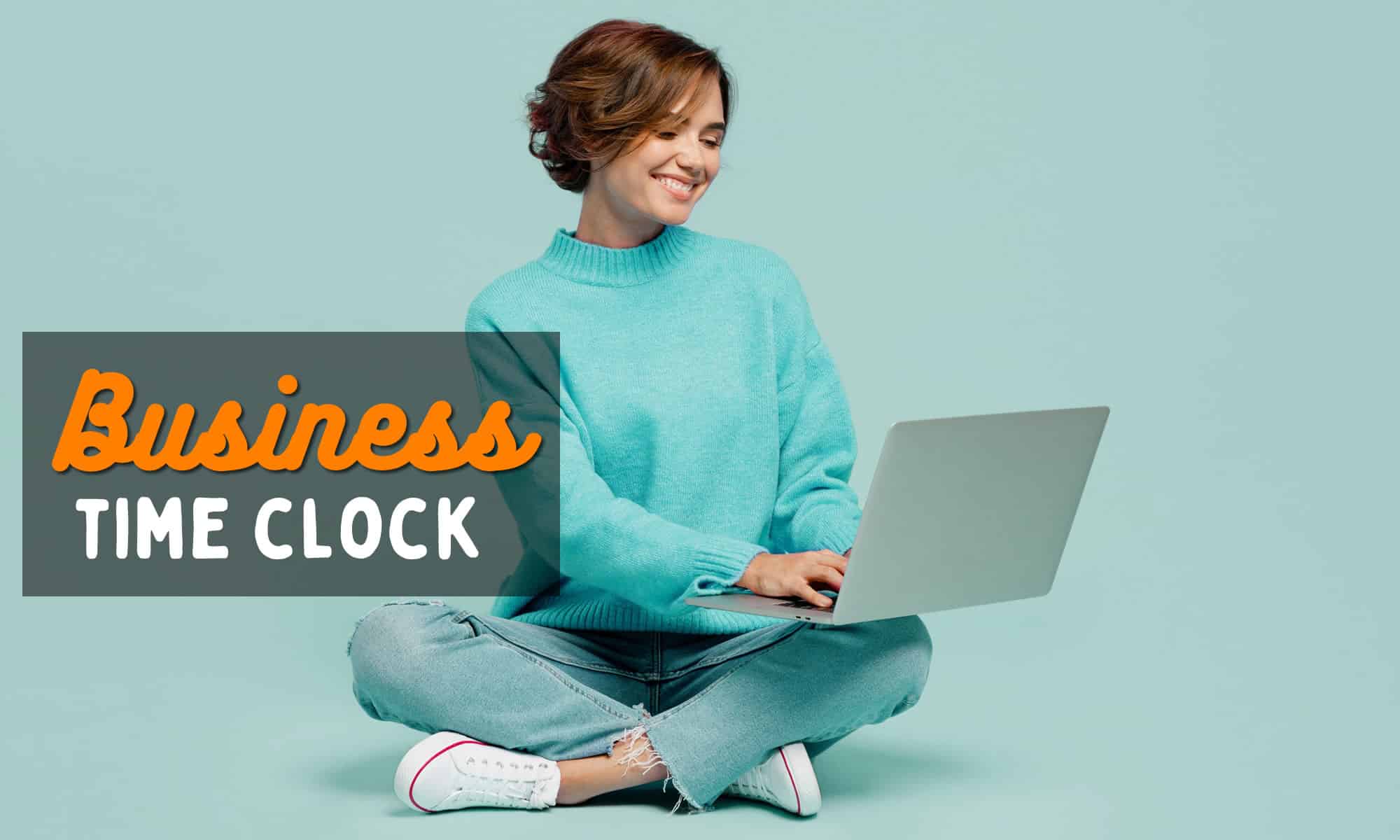 Business time clock software solutions can offer the following benefits and features:
Facial recognition to prevent time theft.
Geofencing tools to ensure timesheet accuracy.
Tools for requesting time off from inside the platform.
Intuitive mobile apps that enable teams to clock in anywhere.
Easy integration with your existing payroll system.
Effective timekeeping tools for every employee.
GPS tracking to know where employees clock in from.
Useful tools for tracking labor costs in real-time.
Business Time Clock Tools Support Attendance Tracking
Small business owners can benefit from the immense features of an effective time clock solution. With no shortage of time clocks for small businesses on the market, you can use these attendance tracking tools to automate time tracking and eliminate the risk of human error. Using an all-in-one cloud-based time tracking software solution can make attendance tracking easier.
The Best Employee Punch Clocks Offer Mobile Apps
The best time clock app solutions on the market make it easy for employees to log their hours via mobile devices, including iOS and Android devices. Harnessing the potential of a tracking app can provide leaders and managers with all the real-time employee time tracking data they need to make informed leadership decisions and promote team productivity.
Track Time With Ease Using A Team Attendance Platform
With no shortage of time clock options on the market, those looking for attendance software are spoiled for choice. It's never been easier to accurately track employee work hours. Team leaders and managers can receive instant notifications for employee punches via a digital time clock. You can even use built-in biometric time clock tools to tighten up security.
Make Time Entries For Team Members Simple
If you are searching high and low for the best time clock system with digital time cards, you've come to the right place. When it comes to monitoring employee attendance across any pay period, there are many user-friendly web-based time clock solutions available. If you want to save time, we have identified the three best online time clock apps available today.
Best Business Time Clock Tools (3 Options)
1. Buddy Punch
Buddy Punch can make it easy for employees to punch in and punch out without delay via desktop devices, tablets, or even smartphones. From managing time off requests to integrating this platform with your existing payroll software and payroll process, Buddy Punch enables you to complete a full range of useful tasks under one roof by centralizing employee data.
Buddy Punch's Online Reviews
Buddy Punch's user reviews highlight the potential benefits of this platform. As of the writing date, Buddy Punch has 4.8 out of 5 stars and 806 reviews on Capterra.

Below, we'll list just a few reviews that speak to Buddy Punch's ease of use and great customer support service. (Click here to explore the full list of reviews.)
As reviewers have noted, Buddy Punch provides team leaders and project managers with the necessary tools for accurate time tracking and employee location tracking:
"I love how quickly you can log in to the Buddy Punch site and just simply hit the "Clock In" button. The program is incredibly easy to use and required no training at all, which I really appreciated especially since I'm just a very part-time employee who only uses it once a week."

Click here to read the full review.
"Buddy Punch is a great help in tracking time, and it lessens your workload."

Click here to read the full review.
"This is an easy product to use for management and employees. All aspects of payroll are at your fingertips. We handle many different project and Buddy Punch makes it easy to track the hours we're using. Awesome product."

Click here to read the full review.
Try Buddy Punch for Free
If you feel that Buddy Punch might be the right fit for your business, sign up for a free trial. You can also book a one-on-one demo, or view a pre-recorded demo video.
2. Insightful
Insightful brings plenty to the table as a time tracking solution. When it comes to tracking time and attendance, you can use Insightful's in-built features to make time management simple. Whether you are leading a remote workforce or a small team in an office, Insightful is equipped with the necessary tools to make it easy for you to collect employee time tracking data.
At the time of writing, Insightful has a total of 88 reviews on Capterra, with an average of 4.7 out of 5 stars. Insightful lives up to its name by offering several useful features:
"Very good. It lacks a few features but the price they advertise is the price you pay. No hidden cost written in size two font. Support was quick to reply. This is the service I decided to use."

Click here to read the full review.
3. When I Work
From paid time off requests to employee punches, When I Work is an all-encompassing time management platform. You can use this time tracking solution to radically accelerate team productivity and increase performance across your organization. By making it easy for team members to complete time entries, this frees up their time to focus on more important tasks.
At the time of writing, When I Work has a total of 1,014 reviews on Capterra, with an average of 4.5 out of 5 stars. When I Work comes with a range of useful functionalities:
"Has worked exactly as I needed it to. Have been able to use time tracking for payroll, schedule employees and even have them required to confirm their shifts so there are no excuses about not knowing they were scheduled."

Click here to read the full review.
Try Buddy Punch for Free
If you feel that Buddy Punch could be the right fit for your business, sign up for a free trial. You can also book a one-on-one demo, or view a pre-recorded demo video.
You May Also Like…