Best Payroll App For Small Business (3 Options)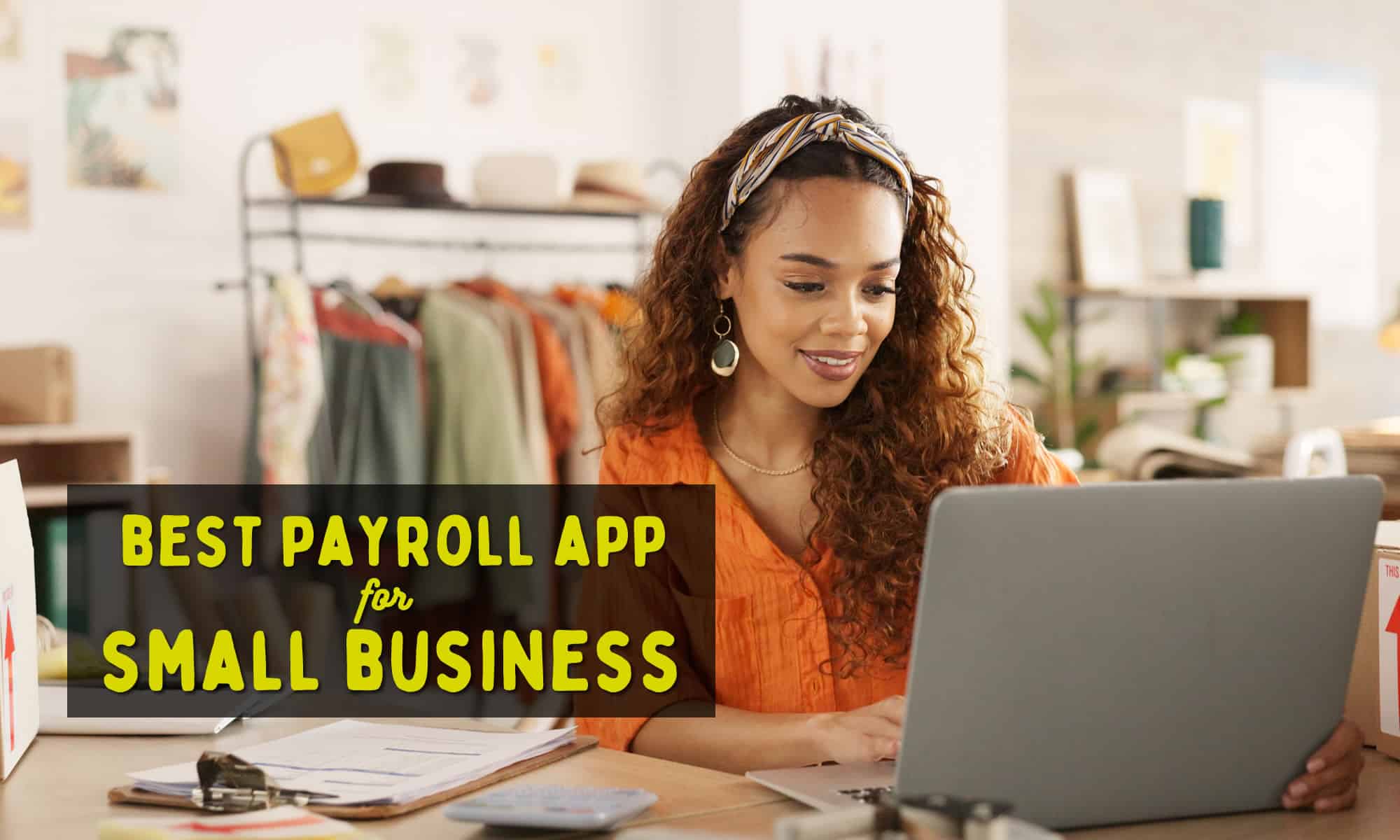 When I'm looking for the best payroll app for small businesses, I want to see the following:
User-friendly interface with comprehensive time tracking and payroll processing features.
Strong security measures to protect sensitive payroll data.
Affordable, transparent pricing with reliable customer support.
Seamless integration with existing accounting software and other payroll providers.
Handling payroll is an essential task, which includes collecting data on employee work hours, generating pay stubs, and taking care of payroll taxes.
An effective payroll system makes this complex process seamless, playing a critical role in streamlining workforce management and making tax filing a breeze.
If your goal is to streamline time and payroll management within your business, full-service payroll software is the key.
Providers like Buddy Punch, Hubstaff, and Timely, are among the best payroll software solutions on the market, each with their own unique payroll and time management features.
Cloud-based payroll solutions like these offer more than meets the eye.
In fact, most payroll management systems are loaded with a myriad of features designed to enhance workforce management, productivity, and even benefits administration.
From managing PTO requests and overseeing employee benefits to facilitating employee self-service, these payroll systems come equipped with numerous functionalities.
They allow you to run payroll smoothly, ensure accurate payroll taxes calculation, and aid in effortless tax filing.
Best Payroll App For Small Business
Without wasting any time, let's look at the best time clock software solutions on the market.
1. Buddy Punch
Buddy Punch shines as an effective employee time clock system, tailored to address unique business needs.
At an affordable price, Buddy Punch equips small business owners with the necessary tools to observe employee productivity, accurately process payroll, and monitor attendance.
This platform boasts features like GPS tracking and biometric capabilities such as facial recognition for precise payroll data. It's also compatible with both iOS and Android devices.
How Buddy Punch's Time Tracking Platform Operates
This cloud-friendly time tracker empowers your team to clock in and out seamlessly, either via a mobile app or an on-site kiosk, integrating effectively with accounting software like Quickbooks Online.
You can effortlessly monitor the time spent by each employee, simplify the pay period, and expedite the payroll process. Buddy Punch also supports automatic payroll and free payroll trial, setting it apart from other payroll companies.
In addition, Buddy Punch offers HR features and tools, customizable to your growing business, to boost workforce management and productivity.
Gain A Comprehensive Overview Of All Employee Attendance Data
The user-friendly dashboard of Buddy Punch offers a bird's eye view of all team attendance data, sparing the need to sift through countless spreadsheets.
Leverage Geofencing For Enhanced Security
With the geofencing feature, you can define a geographic perimeter for clock-ins and clock-outs, enhancing security.
The system also supports GPS tracking to supervise team member locations in real-time.
Stay Informed With Prompt Alerts
Buddy Punch keeps supervisors informed in real-time.
The platform provides immediate notifications for a variety of actions within the system, such as when employees clock in/out or approach overtime.
Clock In And Out With A Range Of Intuitive Features
With robust attendance software like Buddy Punch, prevent time theft and ensure accurate employee attendance data.
It offers tools like QR codes and facial recognition for clocking in and out, adding to the HR support it provides.
Curious to learn more about how Buddy Punch can support your small business payroll needs?
Our "Knowledge Base" offers extended information on how you can fully leverage the benefits of this time clock system.
If you have any queries about onboarding or pricing, feel free to contact our support team.
For a first-hand experience of how Buddy Punch can simplify payroll, book a personalized one-on-one demo here.
Buddy Punch Makes Employee Time Tracking Simple
Here are just some of the features available with this payroll app for small businesses:
Buddy Punch's Online Reviews
Have you seen Buddy Punch's user reviews? As of the writing date, Buddy Punch has 4.8 out of 5 stars and 861 reviews on Capterra.
Below, we'll list just a few reviews that speak to Buddy Punch's ease of use and great customer support service. (Click here to explore the full list of reviews.)
As reviewers have noted, Buddy Punch provides team leaders and project managers with the necessary tools to streamline timekeeping and monitor labor costs:
"Cannot say enough about their support. Even if the product was not as amazing as it is, I would highly recommend Buddy Punch due to the unbelievable support!"
Click here to read the full review.
"The ease of this software helps me post schedules quickly. I have three businesses and staff that float between all. The color coding system helps me see what employee or department needs attention."
Click here to read the full review.
"It's easy to clock in or clock out. The timesheet to keep track of your hours."
Click here to read the full review.
"Buddy Punch is easy to use and even easier to understand as a user. Time track makes sense, and edits are made easy to submit."
Click here to read the full review.
Try Buddy Punch for Free
If you feel that Buddy Punch might be the right fit for your business, sign up for a free trial. You can also book a one-on-one demo, or view a pre-recorded demo video.
2. Hubstaff
Hubstaff emerges as a digital time clock solution designed proficiently to meet the demands of businesses across the spectrum. With its online time tracking and reporting tools, it simplifies internal operations, making it a prime choice whether you're overseeing a budding startup or steering projects in a large-scale organization.
As of the writing date, Hubstaff has 4.6 out of 5 stars and 1,411 reviews on Capterra. Hubstaff offers a range of functionalities, some of which include:

"Best onboarding experience I've had so far. Really easy to navigate and I felt comfortable using this platform within minutes. Very helpful getting started videos sprinkled throughout the site, and packed with features.
Click here to read the full review.
3. Timely
Timely presents an automatic time tracking solution, made even more powerful with its robust app integration capabilities. You can seamlessly integrate Timely into your existing technology suite, like syncing with your payroll processing platform, to notably simplify timesheet processing.
At the time of writing, Timely has a total of 211 reviews on Capterra, with an average of 4.7 out of 5 stars. Timely is loaded with a broad range of high-impact features:
"Timely allows for effortless management regarding your appointments with clients and staff. The software is very simple and easy to understand. You can also access it on both mobile and desktop."
Click here to read the full review.
Try Buddy Punch for Free
If you feel that Buddy Punch could be the right fit for your business, sign up for a free trial. You can also book a one-on-one demo, or view a pre-recorded demo video.
You May Also Like…