Best Apps For Time Tracking (3 Options)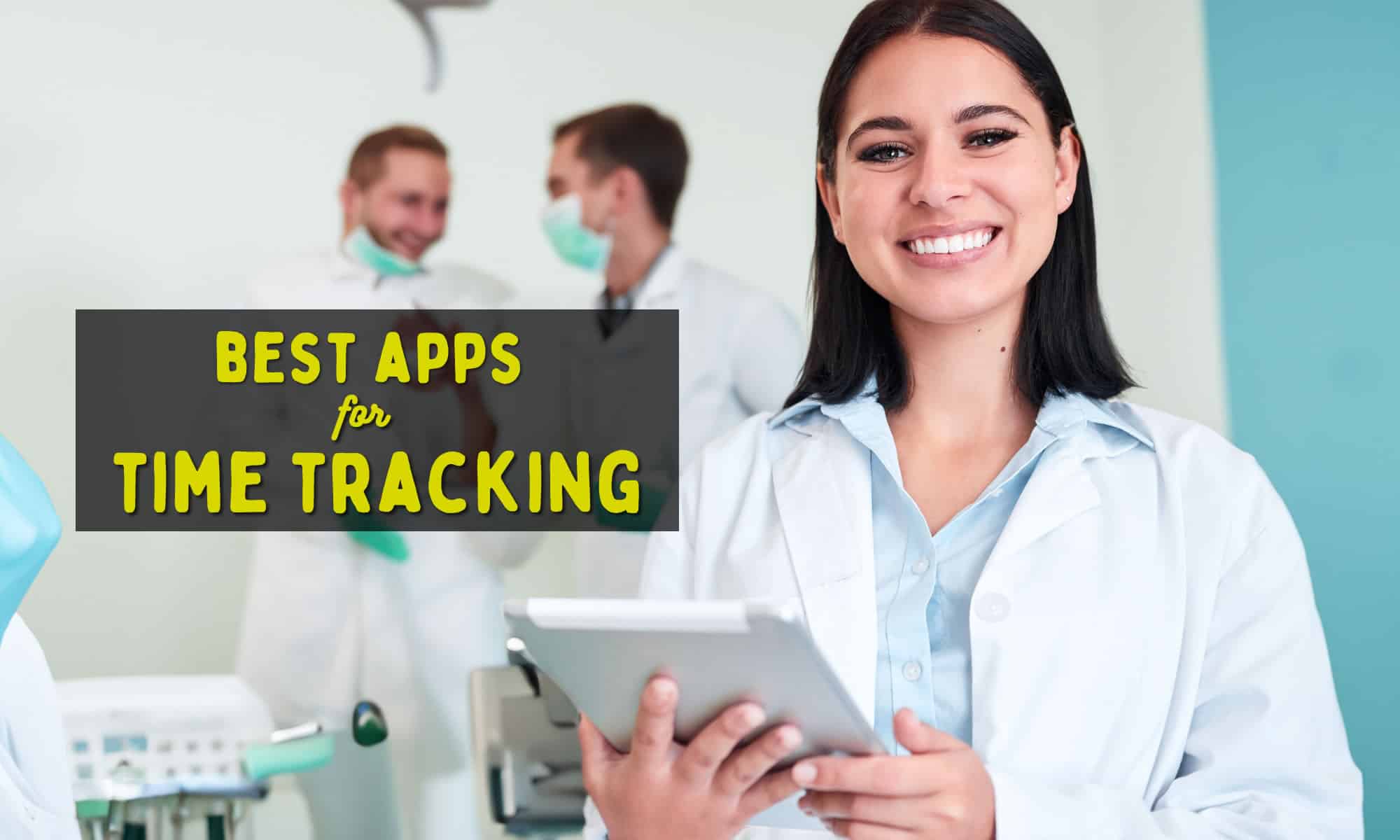 The best time tracking apps offer the following benefits and features:
With dedicated apps for Android, iOS, Windows, and macOS users have flexibility across devices.
Designed for freelancers, small teams, and unlimited users, ensuring scalability for all business sizes.
Syncs seamlessly with tools like Asana, Trello, Slack, and Zapier for streamlined project and task management.
Offers a free plan with essential time tracking features, while pro options dive deeper into detailed reports and profitability metrics.
A user-friendly and intuitive interface reduces the learning curve, perfect for those switching from other platforms like Clockify or Harvest.
From basic time tracking to customizable billable hours and hourly rates, generating detailed reports for bill clients becomes effortless.
When it comes to finding the best time tracker, you should look for a solution that comes with both a desktop app and a mobile app.
There is no shortage of simple time tracking solutions that support team management and unlimited projects.
Let's explore the three best time tracking software solutions on the market.
Best Apps For Time Tracking
1. Buddy Punch
Buddy Punch provides a holistic approach to time management.
Regardless of your business's size, this platform ensures seamless employee attendance data management and quicker payroll processes.
How Buddy Punch's Time Tracking Platform Works
Tired of chasing timesheet data?
Buddy Punch ensures your team never misses an entry. Its user-friendly design allows everyone to submit their time – mobile submissions included.
Simplify Payroll & Budgeting With Buddy Punch
Beyond just tracking time, Buddy Punch streamlines payroll and budgeting.
Use job codes, generate custom reports, and swiftly export data to Excel.
This employee time tracking solution integrates with popular payroll processors like QuickBooks Online and Xero.
Unified Real-Time View
Monitor employee attendance and activity with the all-in-one dashboard.
Whether you're at your desk or on the go, you'll have a complete view without juggling multiple platforms.
Advanced GPS & Geofencing
Ensure your team clocks in from the right places.
Utilize GPS to monitor their locations and set geofencing parameters for specific check-in zones.
It's a must-have for managers seeking enhanced employee oversight.
Overtime Monitoring
Stay updated on overtime hours with Buddy Punch.
If an employee exceeds set hours, instant notifications alert managers and team leaders.
To explore the benefits of this employee time tracker for both small businesses and larger organizations, read through our "Knowledge Base" to learn more about Buddy Punch.
If you would rather have a conversation with a member of our support team, they are always ready to answer any questions you may have.
You can book a one-on-one personalized demo here.
Buddy Punch Is An Effective Employee Monitoring Solution With A Range Of Reporting Features
Here are just some of the features available with this time tracking software for logging employee work hours:
Buddy Punch's Online Reviews
Have you seen Buddy Punch's user reviews? As of the writing date, Buddy Punch has 4.8 out of 5 stars and 881 reviews on Capterra.
Below, we'll list just a few reviews that speak to Buddy Punch's ease of use and great customer support service. (Click here to explore the full list of reviews.)
As reviewers have noted, Buddy Punch provides team leaders and project managers with the necessary tools to streamline timekeeping and monitor labor costs:
"This app allows employees to manage their time cards from a mobile device. In doing so, if an employee has to leave directly from their house to report to a site, the employee does not have to go by the office first. Employees can also edit their time cards from any mobile device."
Click here to read the full review.
"It's easy to clock in or clock out. The timesheet to keep track of your hours."
Click here to read the full review.
"Cannot say enough about their support. Even if the product was not as amazing as it is, I would highly recommend Buddy Punch due to the unbelievable support!"
Click here to read the full review.
"The ease of this software helps me post schedules quickly. I have three businesses and staff that float between all. The color coding system helps me see what employee or department needs attention."
Click here to read the full review.
Try Buddy Punch for Free
If you feel that Buddy Punch might be the right fit for your business, sign up for a free trial. You can also book a one-on-one demo, or view a pre-recorded demo video.
2. Hubstaff
Hubstaff stands out as a multi-faceted time management tool.
With features like GPS location tracking and streamlined payroll automation, it boosts employee monitoring while speeding up essential operations.
Its swift online time reporting ensures team members spend minimal time logging and more time executing tasks.
As of the writing date, Hubstaff has 4.6 out of 5 stars and 1,422 reviews on Capterra. Hubstaff offers a range of functionalities, some of which include:
"The screen recording and random screenshots are very useful and have made the staff more productive."
Click here to read the full review.
3. Timely
Timely redefines ease with its automatic time tracking and project management capabilities.
What sets it apart is its compatibility with a broad array of apps, ensuring it integrates smoothly into your existing tech ecosystem.
Harness the full potential of Timely as it amplifies the efficiency of your entire application suite.
At the time of writing, Timely has a total of 212 reviews on Capterra, with an average of 4.7 out of 5 stars. Timely is loaded with a broad range of high-impact features:
"I have been using Timely for a while, It is good software with many essential functions. You can schedule your job easily and track the workflow and time-consuming."
Click here to read the full review.
Try Buddy Punch for Free
If you feel that Buddy Punch could be the right fit for your business, sign up for a free trial. You can also book a one-on-one demo, or view a pre-recorded demo video.
You May Also Like…