Best Apps For Employee Scheduling (3 Software Solutions)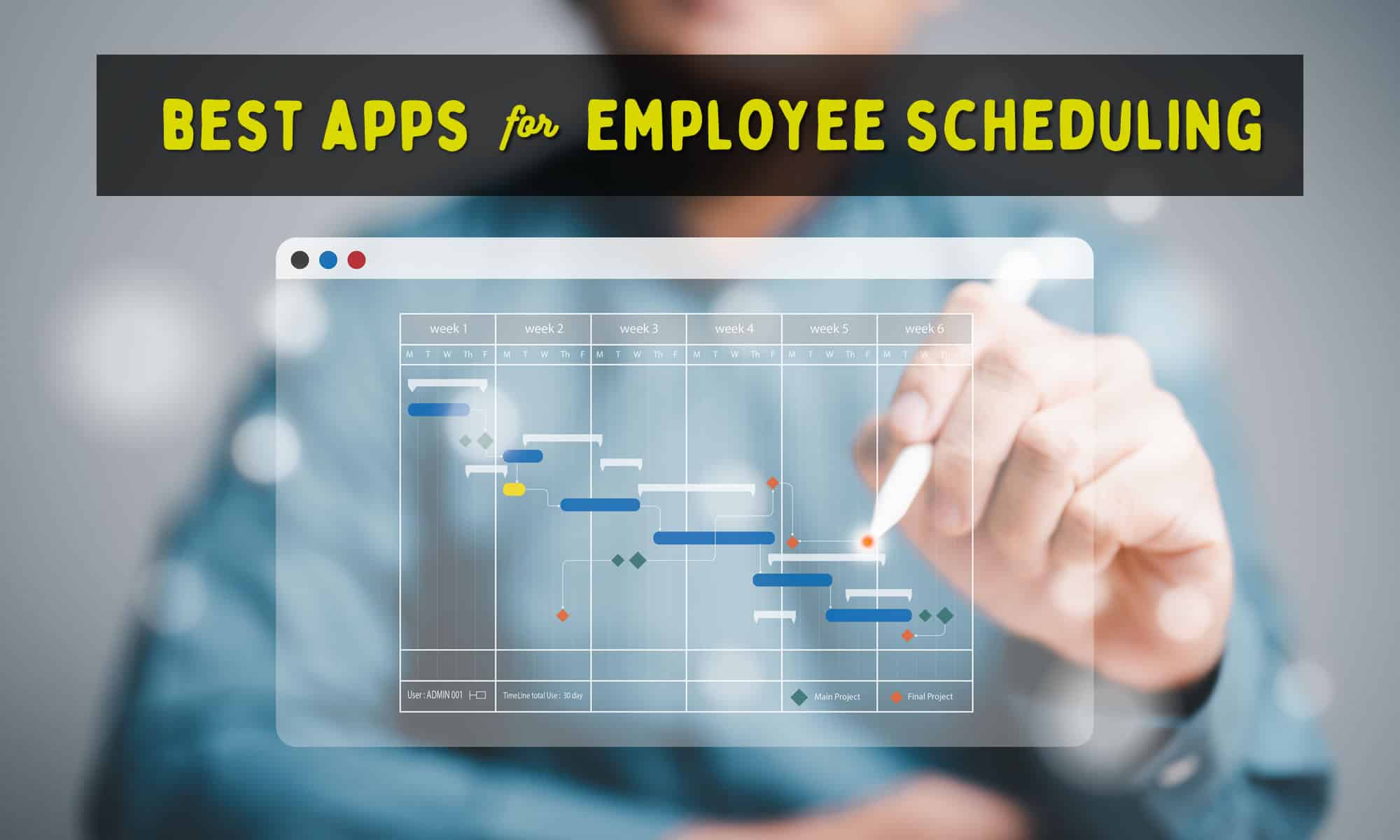 Finding the best apps for employee scheduling is the difference between chaos and coordination.
As businesses grow and teams diversify, ensuring every shift is covered and each employee knows their duties is paramount.
Are you struggling to keep track of multiple employee schedules?
Is miscommunication leading to gaps in coverage or overstaffing?
Do you spend endless hours adjusting and re-adjusting rosters manually?
Understanding these challenges, our team has researched and reviewed various software to bring you the top three solutions that promise to make your scheduling woes a thing of the past.
This article is for:
Small to medium business owners in need of streamlined employee management.
HR professionals looking for tools to optimize their scheduling process.
Team leads and managers seeking seamless ways to align their crew.
With years of experience in software reviews and a deep understanding of business needs, you can trust our expertise. We've been where you are, combing through countless apps and systems, only to be met with frustration.
The right scheduling system will offer push notifications for shift reminders and schedule changes. To meet your team's scheduling needs, the best platforms come with the relevant permissions and tools for leaders and managers to oversee an unlimited number of employees.
By the end of this article, not only will you have the perfect employee schedule software at your disposal, but you'll also be empowered with knowledge and strategies to lead your team confidently into the future.
Best Apps For Employee Scheduling
1. Buddy Punch
Buddy Punch is a cloud-based, business-centric platform crafted especially for small businesses.
This is the best employee scheduling software on the market.
It's not just an employee scheduling tool—it's the best time tracking software solution. Here's how Buddy Punch stands out:
Comprehensive Attendance & Tracking
Receive instant notifications on the mobile app regarding attendance tracking.
QR codes combined with facial recognition ensure accurate timesheets.
Dive into comprehensive attendance insights using a user-friendly dashboard.
Leverage geofencing alongside GPS to track work schedules efficiently.
Advanced Scheduling Tools
Use our scheduling tool to match employee availability and mitigate scheduling conflicts.
Auto-scheduling, open shifts, and shift swapping ensures smooth staff scheduling.
Schedule templates available for various industries including healthcare.
Forecast staffing needs and seamlessly manage shift scheduling.
Effective Communication & Management
In-app messaging enhances team communication.
Support for mobile devices, be it iOS or Android, ensures team members stay connected.
Manage time-off requests, PTO, and view upcoming shifts with ease.
Are you ready to get started with our employee scheduling app and time tracking software?
Dive deep into our "Knowledge Base" for a range of information on maximizing our scheduling features.
For any specific inquiries, don't hesitate to connect with our support team.
You can book a one-on-one personalized demo here.
Buddy Punch Makes Team Scheduling Easy
Here are some of the most popular features offered by this all-encompassing scheduling solution:
Buddy Punch's Online Reviews
Have you seen Buddy Punch's user reviews? As of the writing date, Buddy Punch has 4.8 out of 5 stars and 881 reviews on Capterra.
Below, we'll list just a few reviews that speak to Buddy Punch's ease of use and great customer support service. (Click here to explore the full list of reviews.)
As reviewers have noted, Buddy Punch provides team leaders and project managers with the necessary tools to streamline timekeeping and monitor labor costs:
"It's easy to clock in or clock out. The timesheet to keep track of your hours."
Click here to read the full review.
"Buddy Punch is easy to use and even easier to understand as a user. Time track makes sense, and edits are made easy to submit."
Click here to read the full review.
"The ease of this software helps me post schedules quickly. I have three businesses and staff that float between all. The color coding system helps me see what employee or department needs attention."
Click here to read the full review.
"Cannot say enough about their support. Even if the product was not as amazing as it is, I would highly recommend Buddy Punch due to the unbelievable support!"
Click here to read the full review.
Try Buddy Punch for Free
If you feel that Buddy Punch might be the right fit for your business, sign up for a free trial. You can also book a one-on-one demo, or view a pre-recorded demo video.
2. Timely
Timely delivers an automated time tracking system, boasting an extensive range of application integrations.
It's built to effortlessly merge with your entire technological ecosystem, facilitating smooth interactions across platforms.
A notable advantage is its synchronization with payroll systems, streamlining timesheet processes for unparalleled efficiency and convenience.
At the time of writing, Timely has a total of 212 reviews on Capterra, with an average of 4.7 out of 5 stars. Timely is loaded with a broad range of high-impact features:
"The best thing about Timely is that it lets you focus on your work first, time capture second. Traditionally within an organisation with time sheets you need to constantly keep on top of your time entries or it will snowball into a big mess by the end of the week. Timely allows you to just get on with things and perhaps at the end of the week, you just approve the timesheet pre-filled for you."
Click here to read the full review.
3. Hubstaff
Whether you're at the helm of an emerging startup or steering the vast projects of an established enterprise, Hubstaff is your go-to intuitive time clock solution.
It stands out by offering a comprehensive suite of online time tracking and reporting tools, ensuring streamlined and optimized workflows for teams of all sizes.
As of the writing date, Hubstaff has 4.6 out of 5 stars and 1,423 reviews on Capterra. Hubstaff offers a range of functionalities, some of which include:

"Very happy I moved from Time Doctor to Hubstaff. Huge improvements on all areas and a satisfying product to use. The experience is so good that I find myself wanting to stay with Hubstaff regardless of whether my need for time tracking reduces."
Click here to read the full review.
Try Buddy Punch for Free
If you feel that Buddy Punch could be the right fit for your business, sign up for a free trial. You can also book a one-on-one demo, or view a pre-recorded demo video.
You May Also Like…