How to Accurately Manage Employee Time Cards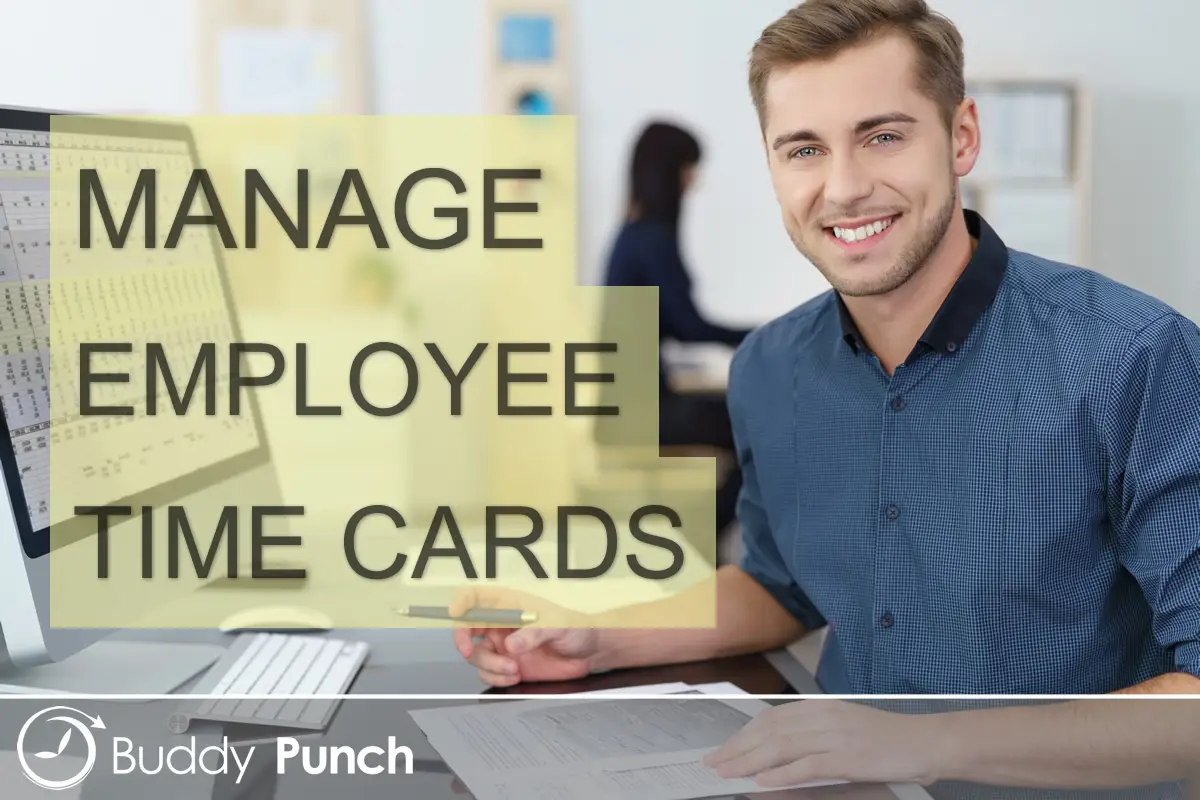 Most business owners know that it's not just a good idea to track time for team members – it's essential.
After all, it's important for not only ensuring that your team is paid on time and accurately, but it's also a key part of maintaining compliance with Fair Labor Standards Act (FLSA) regulations. Having a good system for employee time management can also represent significant cost savings as well, when you consider the time saved with payroll processing and data transfer; something that payroll automation can reduce the cost of by up to 80 percent.
In this post, we're going to breakdown some of the most common ways to handle managing employee time cards – how to account for the number of hours your team members work, manual vs digital timekeeping, and more. By the time you've reached the end of the article, you should have a comprehensive understanding of how to track your employees' workweeks.
Note: If what you're looking for is a method to ensure accuracy of timecard hours, you can't go wrong with a time tracking software like Buddy Punch. In addition to powerful employee time tracking features like GPS Tracking, Job Codes, Time Card Approvals, and more. We're proud of what we've built and believe there's a reason over 10,000 businesses have made the switch to our software. Click here to learn more, or click here to view a demo video of Buddy Punch in action.
Digital Methods vs Manual Methods
One debate that often comes up is whether it's better to track employees' hours with manual methods (such as paper time cards) or digital methods, a conversation that's especially important if you're a small business. Though we encourage business owners to develop a system for handling time management that works for them, the truth is that manual methods are so time-consuming and inefficient that it'd probably be better for them in the long run if they used software.
Digital methods often come with automated features that can help ensure the total hours recorded on paychecks are accurate. For example, it's not uncommon to see a robust time tracking system with features like time card calculators, overtime hour monitoring, and even remote tracking features on mobile devices (for business owners with remote workers and field jobs).
In these cases, the price of the software is offset by the amount of money it helps you save in accuracy and efficiency. Additionally, many of them can streamline the payroll process by sending the data over to your chosen payroll tool (or calculate payroll in the tool themselves, such as with Buddy Punch's built-in payroll).
Let's look at the example set by free time card calculators.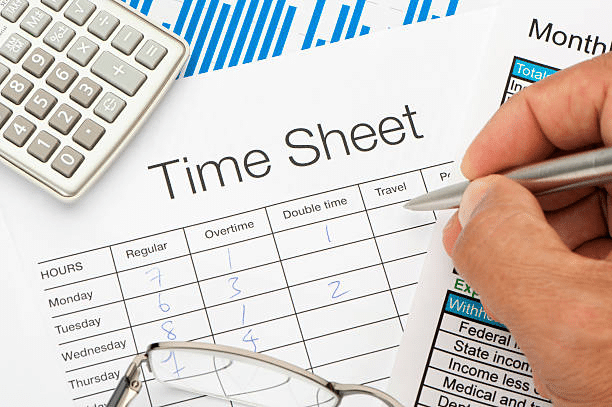 Hours calculators are a popular manual method for calculating pay rates for employees, but look at how much work goes into using them. For some, you have to convert start and end hours to 24-hour time (military time) which involves using a conversion chart template. Then you have to convert minutes into decimal format to make them percentages. Then you have to do the actual subtracting and adding to get employees' start times, and repeat for different employees on different days. Not to mention adding overtime rates into the calculations.
All of this just to get the gross pay, which you then have to further remove deductions from.
In our minds, it's clear that any business owner that's serious about making sure employees' time is accounted for every pay period should use a digital method to ensure it, rather than being held back by these tedious manual methods.
Of course, not all time tracking solutions are created equal. Each one varies considerably in terms of capabilities and what they offer. To help you find and successfully implement an ideal solution, here's a look at a few things that you'll want to keep in mind.
Go Mobile
Keeping track of when your employees clock in or out can be challenging, especially if you hire contract workers or allow your employees to work from home. If you're not face-to-face, how can you make sure they're not spending a large amount of time slacking off on social media?
Well, through using a mobile time tracking solution.
No more guessing their location or work hours, and no need to disrupt your team's workflow to verify that they're working when they claim to be. With an app that's simplistic and noninvasive, such as Buddy Punch, you can track what your employees are doing throughout their regular hours even when they're at a remote location.
Think User-Friendly
Perhaps the biggest mistake you can make when upgrading your system is to upgrade to a employee timesheet solution that isn't user-friendly. You can't just look at a software's ability to measure start times and end times. The way it runs, how intuitive it is, these are all important aspects that influence how easily your team members will adapt to it.
Look at our very own software Buddy Punch for example.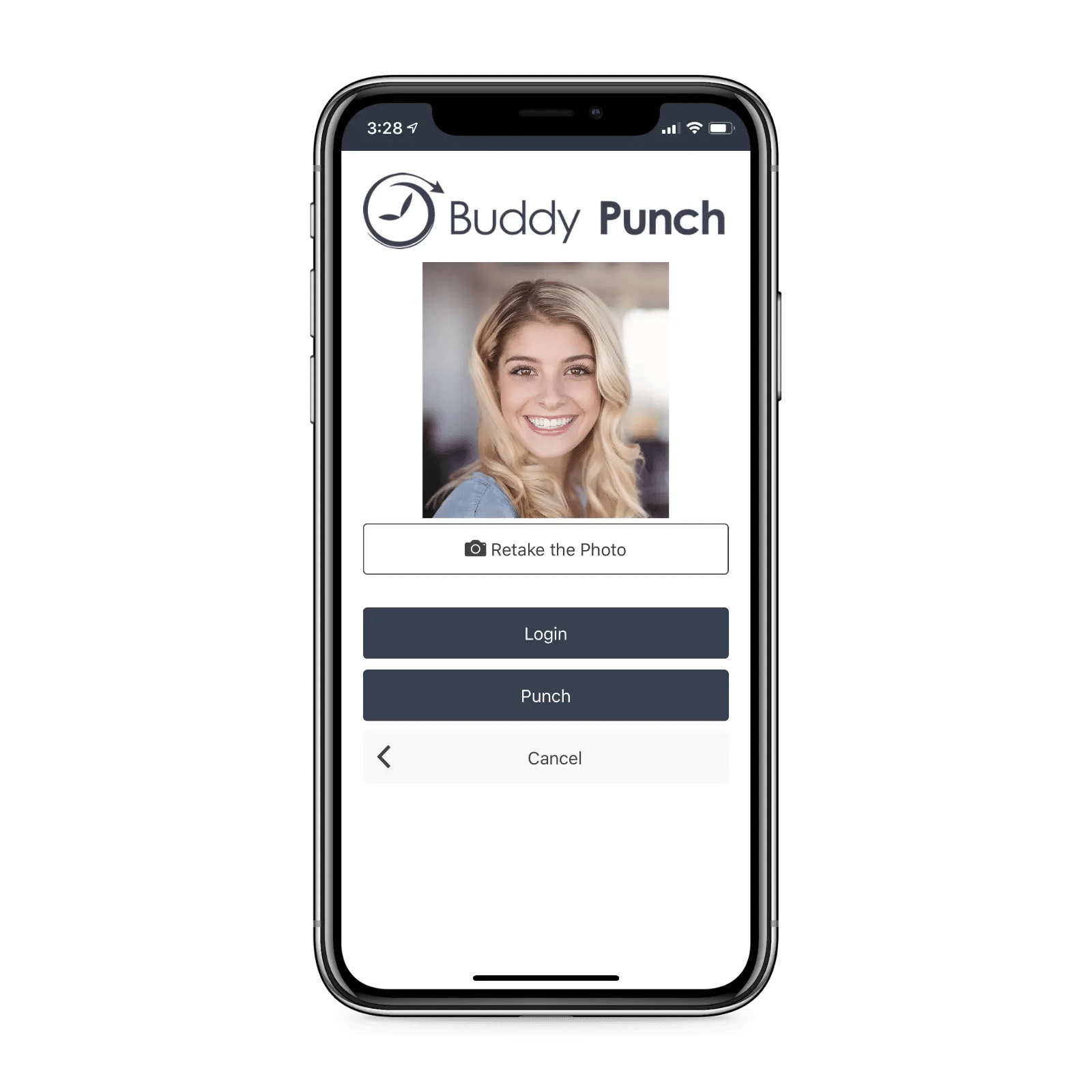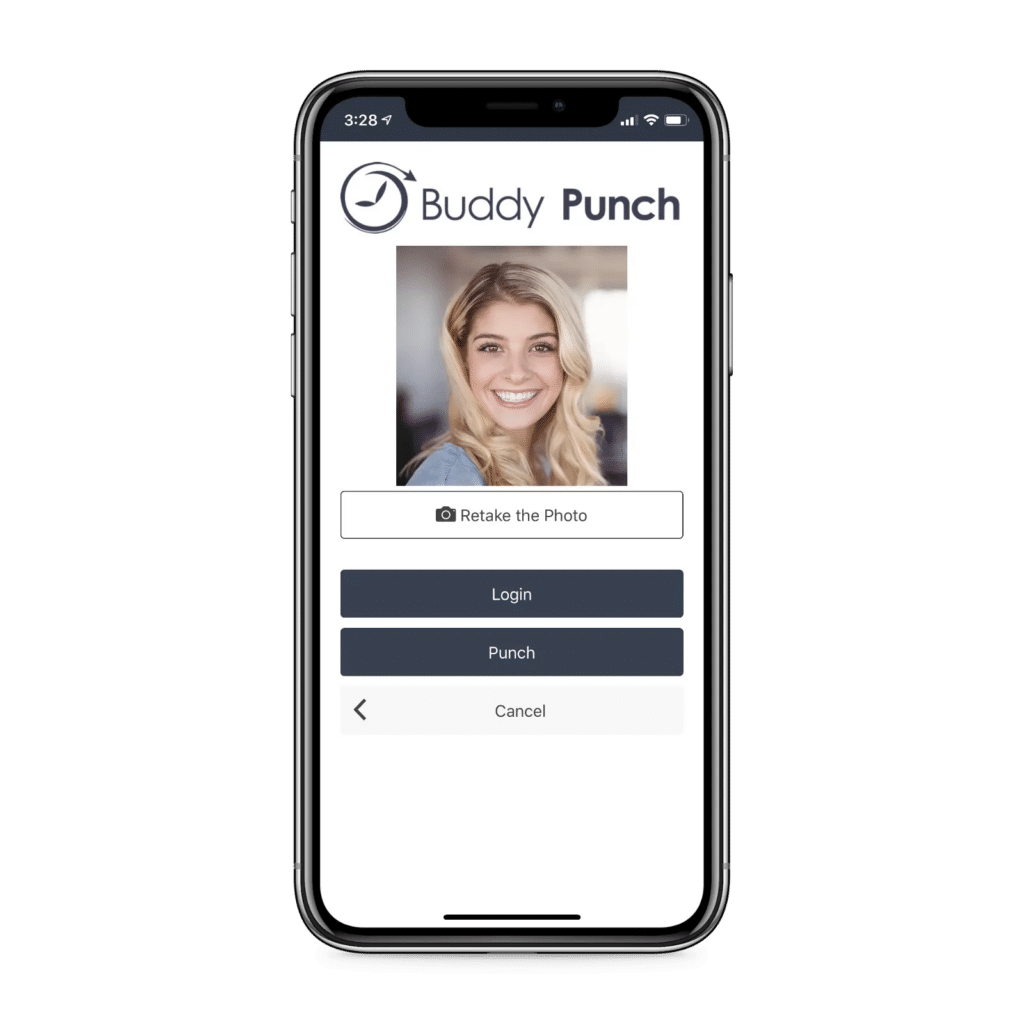 Buddy Punch's Features for Accurately Managing Time Cards
When we were designing this tool, we specifically wanted to make sure that even employees that weren't tech-savvy would be able to use it.
Our Automatic Breaks feature lets break time, such as lunch breaks, be automatically deducted from employee time card data. Our Overtime Calculations feature automatically determines overtime pay once a business owner or administrator sets the overtime rules. Our PTO Management sends a notification popup between employees and employers for time off requests and approvals, and can even enable auto-approvals if you so wish.
Notice how all of these features remove input from employees, while still holding them accountable for their time.
Be sure that the management tool you choose is user-friendly to increase enthusiasm and engagement with work. If the system is easy-to-use, then transitioning your employees over should be a straightforward process. Consider a few other options you get when using Buddy Punch to manage employee time:
Geofencing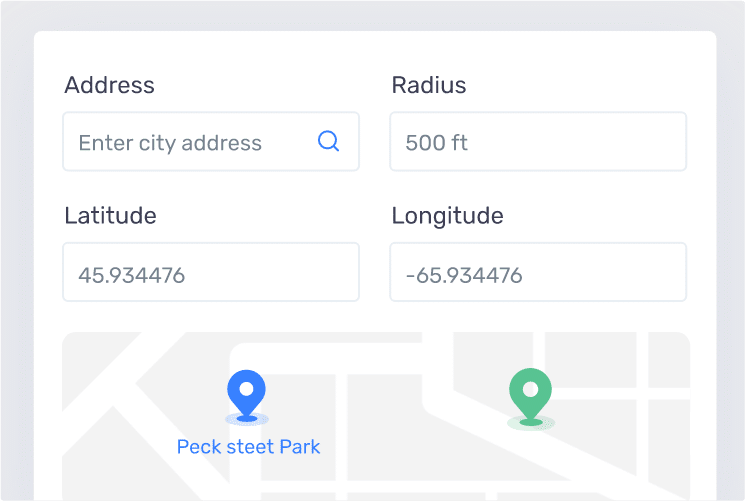 For business owners who have remote jobs or workers involved in the workday, Buddy Punch's Geofences feature might be great for you. This allows you to create a customizable radius (called a Geofence) on an interactive map. If an employee or freelancer attempts to get on the clock while outside one of these radii, they'll be denied. With this, no one can log billable hours on their time card unless they're located in an area of your choosing.
Webcam Photos on Punch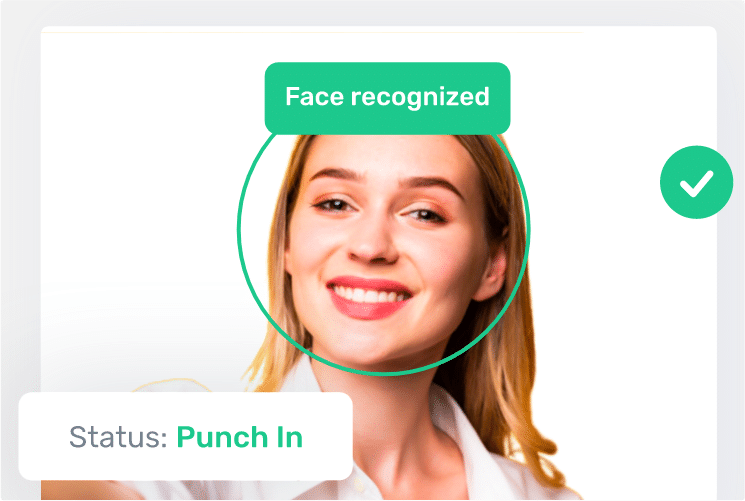 For business owners that are wary about time theft, you might like the webcam photos on punch feature we built into our employee time clock. With this, whenever someone clocks into our timesheet software, a screenshot will be taken of their face to be compared with data on file. This allows you to catch when employees are punching in for each other to cover for absences.
Notifications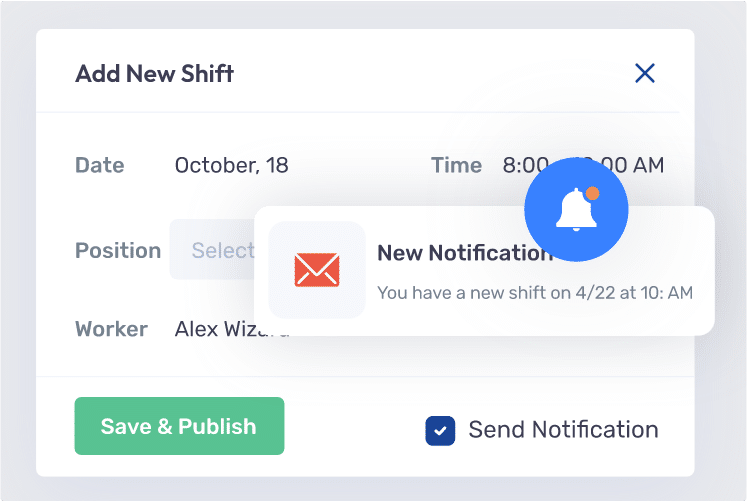 Buddy Punch's built-in notifications system sends messages to your team members on their desktop and mobile apps, allowing you to improve communication for shifts, work locations, and more.
Drag & Drop Employee Scheduling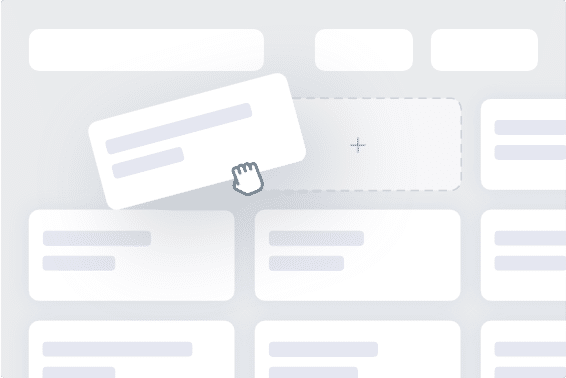 Beyond the time and attendance tracking functionalities we've outlined above, Buddy Punch also has robust options for scheduling – including a drag and drop option. Simply click an empty cell in the Buddy Punch interface to create a shift, then drag and drop as needed. Once you've finalized the schedule, Buddy Punch will send an automatic notification to every employee scheduled for work time.
Shift Trades and Swaps
In case your forecasting for scheduling didn't work out, you can let employees exercise some responsibility and alter the schedule themselves. The Shift Trades and Swaps feature lets your employees opt to fill open shifts and swap shifts with each other, as long as you grant them permission.
These features we've mentioned are just the tip of the iceberg of what you can configure with Buddy Punch. Our software works on any device with an internet connection, including smartphones (Android and iOS), tablets, and Desktop. Click here to learn more through a demo video, or click here to start your 14 day free trial.
More Tips For Managing Time Cards
Regardless of if you choose to use to use our digital tool to manage timecards or to stick to more meticulous manual methods, here are a few tips to keep in mind:
1. Make Changes As Needed
It's important to remember that not all systems for managing your employees will be flawless from the start. There will be a transition period that'll take place, no matter how seamless the management software is, and you'll want to ensure that you're on hand during the first day or two to address any questions that arise; just in case.
2. Don't Micromanage
Once you've implemented an easy time clock login method, it can be easy to fall back into the pattern of following your employees around and double-checking their time. It's important to resist this temptation, however, and rest easy knowing that your employees are capable of accurately tracking their own time, without you looking over their shoulder in real-time. Not only will micromanagement discourage them, but it will defeat the purpose of the software as well! Didn't you want to use your free time to focus on other aspects of your business and reduce labor costs?
Ensure that your employees have been trained on how to use the new software and are comfortable using it, then step away and let things work the way they were intended to. If you have all the right protocols and systems in place you shouldn't have to micromanage your employees' time cards any longer.
3. Find Specific Features for Your Style
Though we've covered some good general features to look for in a time clock software, there is no "one size fits all" approach to time card management. We struggled to find an appropriate solution ourselves, after having difficulties managing 20 employees at 3 different locations with manual tools. That's when we eventually decided to make our own, and Buddy Punch was born.
Try Buddy Punch Free
If you've decided that time tracking software would make it easy for you to keep employee time card entries accurate, you can sign up for a 14-day free trial of Buddy Punch here. You can also book a one-on-one demo, or view a pre-recorded demo video to see Buddy Punch in action.
You May Also Like: