7 Traits to Look for When Hiring Employees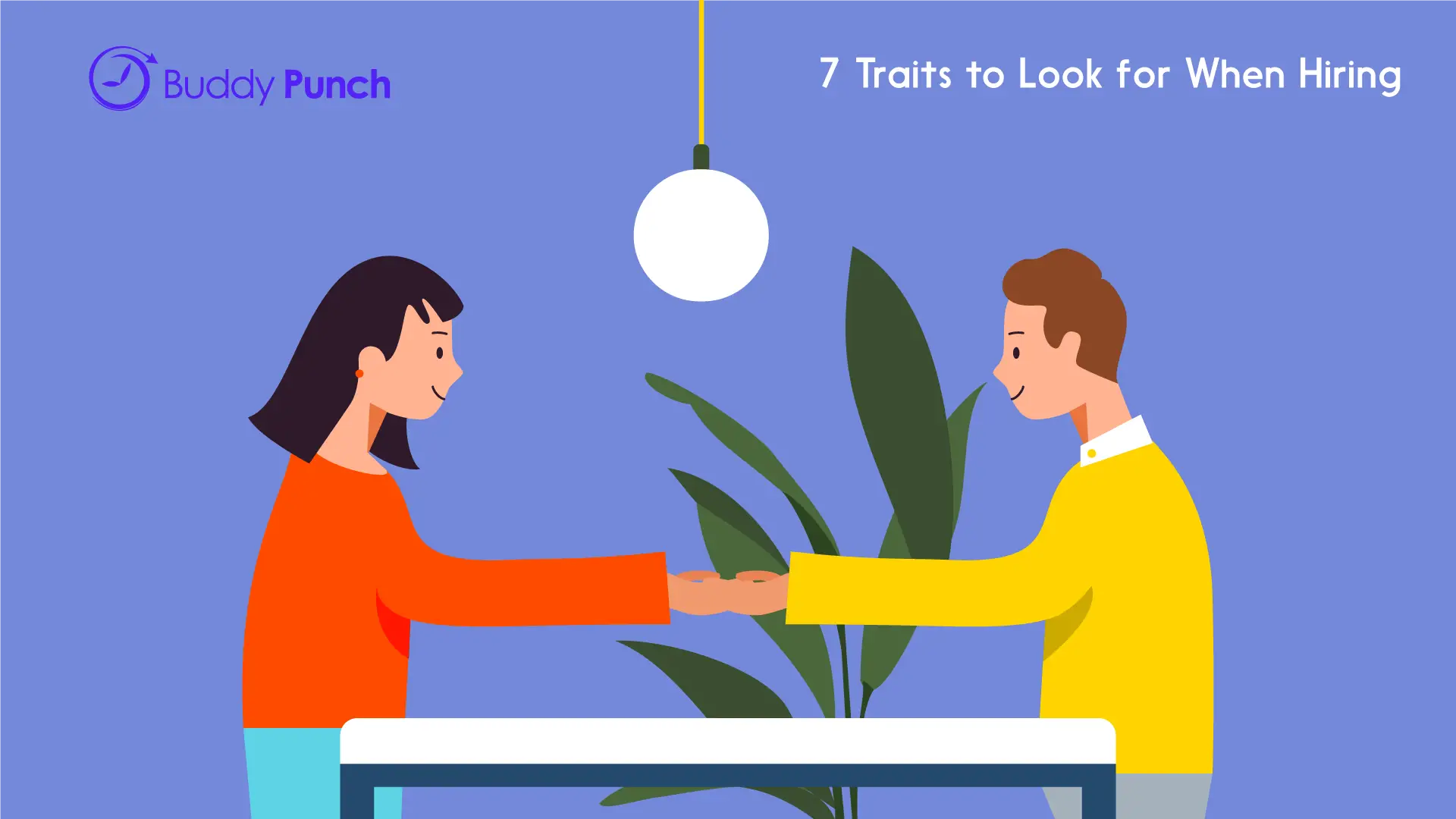 "A business is only as good as its team"- Magic Johnson
There is no denying the fact that the most lucrative businesses in the world have been built on the foundation of a great workforce. The founders of the most successful companies had a vision and cherry-picked some of the best minds they could find to help make their ideas and dreams a reality. Selecting a suitable team is therefore like winning half of the battle. Here are some crucial traits to look for when hiring to ensure you have the best employees to help drive the success of your business.
Adaptability
There is no telling when a company might need an employee to work on various unplanned jobs other than their primary role. A change in technology might require an employee to learn new skills or have to adjust to a different work environment. Adaptability helps employees make a smooth transition from one position to the other and thus reduces the burden for change management.
Tech Savvy
In this era of rapid technological growth, there is no room for being content with just one form of technology. Companies need to upgrade their systems, and it is the company employees who need to upskill themselves for learning new technology and making a quick transition to using the new systems efficiently.
Communication Skills
Each word used in business communication holds great significance, and it is criminal to make communication errors as it may lead to heavy losses. Being able to communicate with others while maintaining their cool under pressure is also a crucial part of effective communication. Therefore, candidates with proficient writing and verbal communication skills must be chosen.
Good Under Pressure
Most jobs need employees to work with a set timeline while maintaining acceptable quality for their project tasks. It is always a race against time and management. The responsibility falls to the employee to ensure they complete projects within the set deadline of time and budget. Handling the work pressure and maintaining a calm composure at work without letting work-stress affect their performance is a much sought-after skill.
Teamwork
Teams are a necessity when it comes to businesses. Teams that stand together with mutual support and collaboration can make seemingly impossible tasks look easy. A good team-worker will understand the concepts of mutual trust, understanding, and coordination to work towards a common goal.
Leadership & Decision-Making Skills
Employees are often needed to train or command junior workers, and this is where their leadership skills come in handy. A leader can assign suitable roles, involve the members and hold the team together to ensure the best results. This decision-making prowess combined with collective involvement is set to generate favorable outcomes without fail.
Positive Attitude
To try and fail at least tells us what not to do, but to not even try takes us nowhere. A positive attitude at the workplace can not only improve an employee's performance, but it also creates a productive environment for the entire staff. It is difficult to be around a positive person and not let that positivity affect you for the better. Employees with positive attitudes can make quick decisions and handle critical situations effectively.
The above-mentioned traits combined with task-specific, technical, or managerial skills can be instrumental in filtering out the best candidates from a pool of interested and qualifying applicants. Identifying these traits assists in the evaluation of the candidate's interpersonal skills and helps employers find suitable personnel who are dedicated, hardworking, adaptable, task-oriented and self-motivated. Hiring such candidates can help an organization considerably by ensuring smooth coordination amongst your employees. Guaranteeing that you are hiring skilled and qualified individuals will drive the growth of your business.