5 Great Business Books You Should Read This Year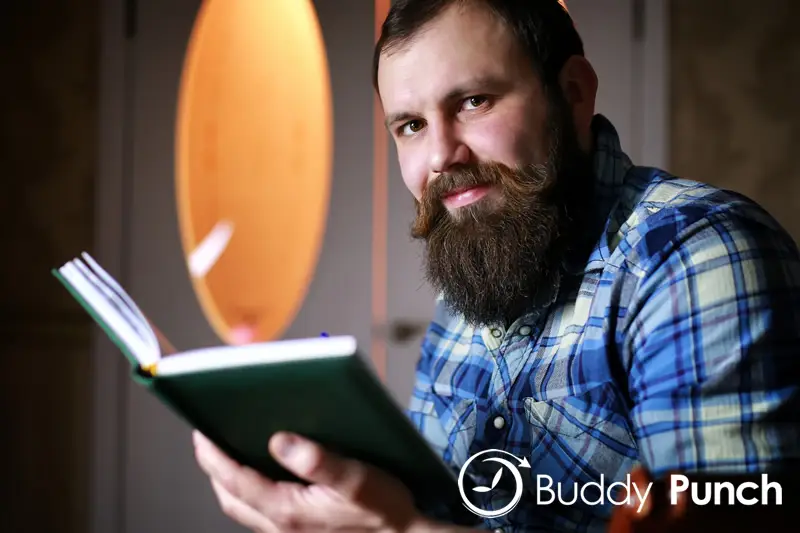 Reading is by far one of the best ways to gain knowledge and experience from others.
In business, reading gives you the opportunity to learn from those who have been there and done that, allowing you to put their lessons into practice in your life, and saving you from having to learn things the hard way.
It's an inexpensive education that will last you a lifetime and is something that business moguls like Bill Gates, Warren Buffet, and Elon Musk regularly do. In fact, Bill Gates –who claims that he averages about one book a week, says that reading is his "favorite way to learn about a new topic."
Yet the art of reading books, for many, has lost its appeal. In today's fast-paced society it can be difficult to carve out time in our already busy schedules to read a book, but for most of us, reading is exactly what we should be doing. In fact, when asked what the key to his success was, Warren Buffet pointed to a stack of books and explained:
"Read 500 pages like this every day. That's how knowledge works. It builds up, like compound interest. All of you can do it, but I guarantee not many of you will do it."
While there are plenty of books out there that are a waste of time, there are a number of others that are worth their weight in gold; books that will offer you a wealth of information and knowledge –all at your fingertips, just waiting to be discovered.
Whether you're a business owner, the founder of a startup, a manager, or up-and-coming entrepreneur, making time in your schedule to read is important, and can offer you tremendous rewards. With this in mind, here's a look at five gems that you'll want to add to your reading list this year.
1.How to Win Friends & Influence People
If you haven't read it already –do pick up a copy of Dale Carnegie's classic, How to Win Friends & Influence People. First published in 1936, this book is still a best-seller today. The message is the idea that "the person who has technical knowledge plus the ability to express ideas, to assume leadership, and to arouse enthusiasm among people — that person is headed for higher earning power." Warren Buffett took a course on the book when he was 20, and claims that it was life-changing.
2.Business Model Generation
Business Model Generation, by Alexander Osterwalder and Yves Pigneur, is a must-have book on rethinking how business works –an important handbook for those who are striving to defy outmoded business models and looking to adapt to harsh new realities. This book will provide a new framework that you can use to think about how businesses create and capture value. It covers how customers, distribution channels, partners, and costs are all connected –and provides powerful, simple tools to help you implement new ideas.
3.The Science of Selling
There is a science behind selling, and David Hoffeld spells it out in The Science of Selling. In today's marketplace you can't afford to lose sales, but are you really confident with your sales strategies? Hoffeld offers an evidence-based approach that connects the dots between science and situations, providing proven ways to align the way you sell with how our brains naturally form buying decisions, helping to boost your sales.
4.The Power of Broke
In The Power of Broke, Shark Tanks star Daymond John started a business with limited resources. With no funding and a $40 budget, Daymond came up with a way to promote his products. This book outlines his experiences as an entrepreneur, as well as dozens of others who have worked their way to success, and is a powerful, must-read book; and one that's recommended by Mark Cuban.
5.Influence
Influence is a classic book on persuasion that explains the psychology of why people say yes, and how to apply that in your business. Dr. Robert Cialdini is an expert in the field of influence and persuasion, and his thirty-five years of rigorous, evidence-based research along with a three-year program of study on what moves people to change behavior have gone into this book
If you'd like to learn and benefit from the wisdom of others, be sure to pick up a few of these books today, and look to make continuous learning a part of your life; an easy way to grow your knowledge and experience.