10 Ways to Make Your Employees More Productive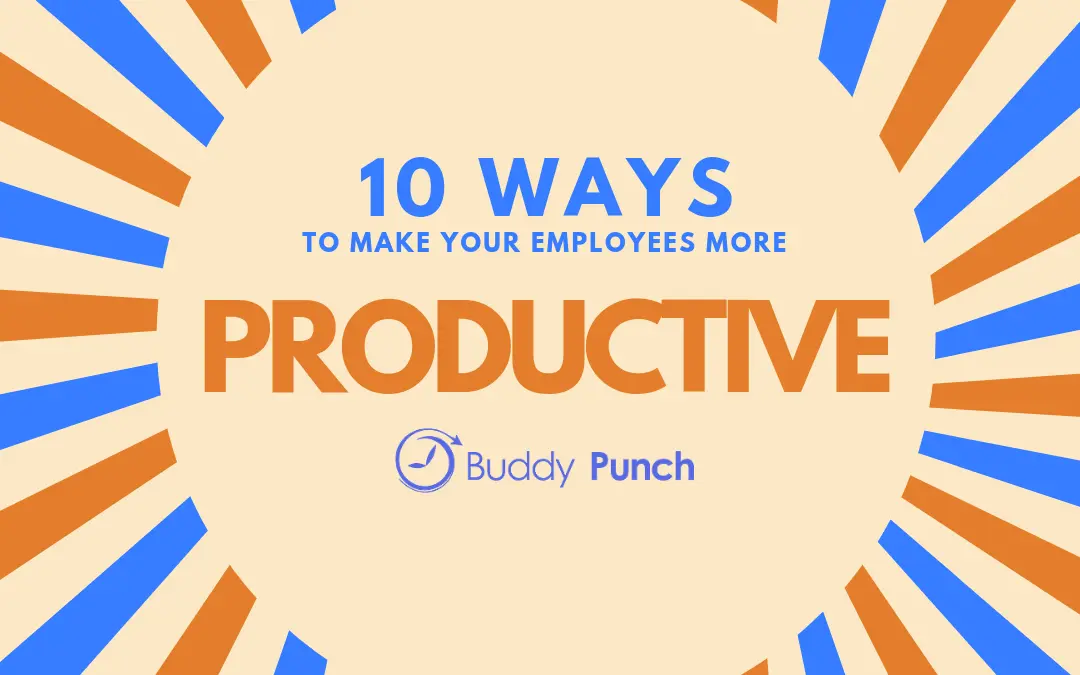 As a leader, one of your most significant responsibilities is to inspire those around you and help them become the best versions of themselves. If done correctly, all individuals on your team will end up being more productive and efficient as well as being much happier with their job. One of the most difficult challenges, especially for new leaders, is being able to balance a leadership mindset while still being able to find ways to complete your own work.
Perhaps you have read countless leadership books, managed other employees for a long time or were thrust into your current position, leading employees and empowering them to do superior work is an art form that can be learned just like riding a bike or drawing.
Although there is no specific guaranteed method to become the best leader, there are many steps that you can take to ensure your team members are continually headed in the right direction. Here are ten proven ways to help your employees become more productive: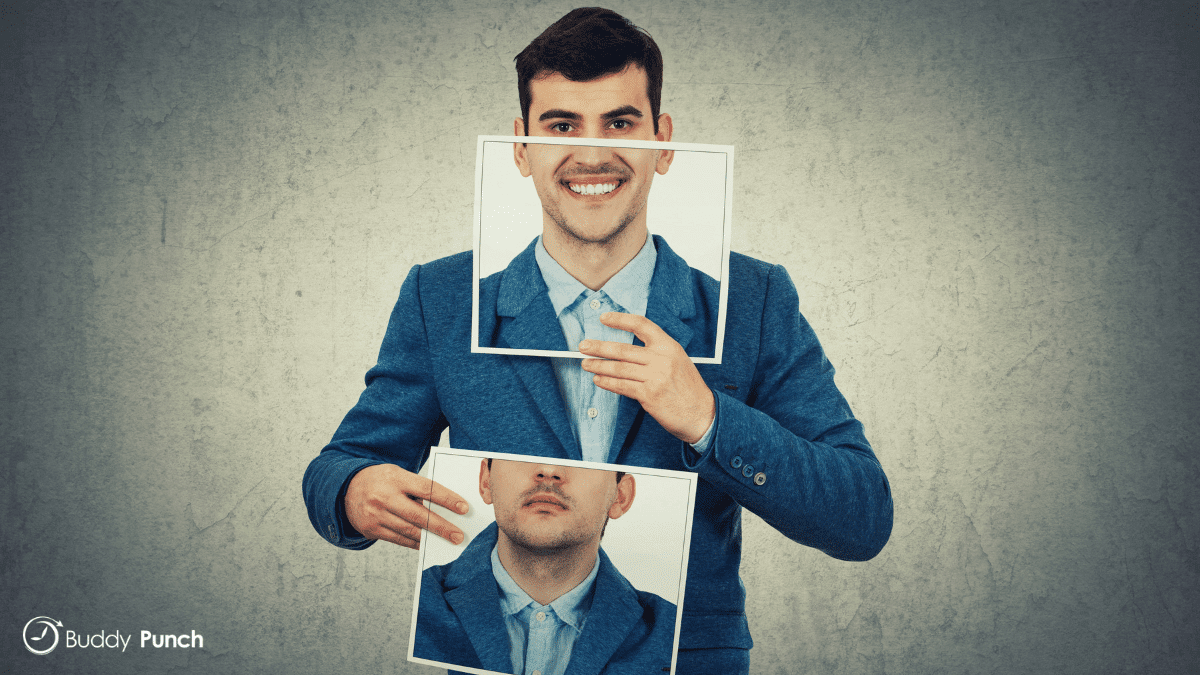 Being authentic with your employees is a great way to build rapport and a relationship of mutual respect. Managers should lead by example so by being real with your employees you encourage them to do the same.
1. Be yourself
Being authentic is very important – most people can sense when an individual is fake. If you put on a phony front for your employees every day, not only will you lose their trust, but it also can make work a lot less enjoyable for you.
You don't need to overcompensate with certain leadership styles based on how other people lead – especially if these styles are out of your comfort zone. If you behave in a manner that is consistent with your values and beliefs, you will give and have more energy each day, and you will send a message to your employees to be themselves as well.
2. Create an atmosphere of transparency
Many managers are afraid to be transparent with their employees, but if you can admit you are wrong, you can foster an honest and open culture where your team members feel free to be their best at work and also experience failure. For most companies, this starts at the highest level, so if you are a CEO, then you must learn to admit when you're wrong.
Frequently those in a leadership role believe they have to demonstrate control at all times and always be right. However, it shows much more courage to admit when you don't know something or that you made a mistake. Doing so will help establish transparency with your employees and encourage a culture of learning. In the long run, it will allow you to change your ideas and habits without the fear of impacting your ego.
3. Get to know your team members
It can be hard to remember that Tom's granddaughter just graduated as the valedictorian of her class or that Susy loves scrapbooking. Following up from time to time about these details can demonstrate your genuine care for your employees.
By simply asking someone about their life or checking in on someone if they seem a bit down can build a much stronger connection between you and your team members.
With this improved connection will come an opportunity to understand better what motivates each of your employees, what they genuinely enjoy doing, and what they are working towards whether in their personal or professional life. When an employee feels that their boss cares about their success, they will have more motivation to work and have an obligation to work hard for your business. Additionally, it will make it easier to provide constructive feedback when employees feel you have their best interest at heart.
There are many different ways you can go about getting to know your team members. For example, you could invite a few employees to join you for lunch. Come up with ways to get to know people that work with your busy schedule and not against it.
Employee appreciation and recognition are essential to guaranteeing productive employees. Take the time to recognize employees who go above and beyond their normal duties.
4. Acknowledge and appreciate good work
While it may be difficult to continually be attentive to the effort, growth, and output of your employees while dealing with your own responsibilities, doing so will help you give them the proper recognition for their work.
A lot of employees are caught up in their own worlds and don't often give their co-workers the recognition they deserve. As a leader, being the one to acknowledge and appreciate good work can improve motivation levels and show some much-needed gratitude.
You will be pleasantly surprised by how far a simple "good job" will go with some people. It can make the difference between a productive and happy employee versus someone who wants to quit.
5. Empower employees with technology
Employees can spend a great deal of time on tasks that can be automated or improved with technology. Often it is cheaper to pay for solutions like calendar automation or time tracking software then it is to manually schedule meetings and track time. There are solutions to help improve almost every aspect of a business – probably some you didn't even know existed.
Take some time to look at the tasks that your employees are doing, especially the repetitive ones that seemed to bother them. Gather feedback from your employees to determine where they may be running into pain points. Once you have gathered this data, spend some time to find the right solution to automate or speed up those repetitive tasks. Not only will this make your employees more productive but also much happier.
6. Encourage risk-taking
If there were a high chance that a project an employee takes on would fail, then the decision not to pursue the project would primarily be based on the risk of failure. In a setting where failure is met with harsh criticism and the fear of being fired, then projects which have the potential to benefit your company, wouldn't be taken on in the first place.
Employees often face such decisions as to whether they will try something more ambitious than their typical day-to-day tasks. By encouraging risk-taking, not only will your employees become more confident, but you can potentially yield more output when fostering a culture of innovation.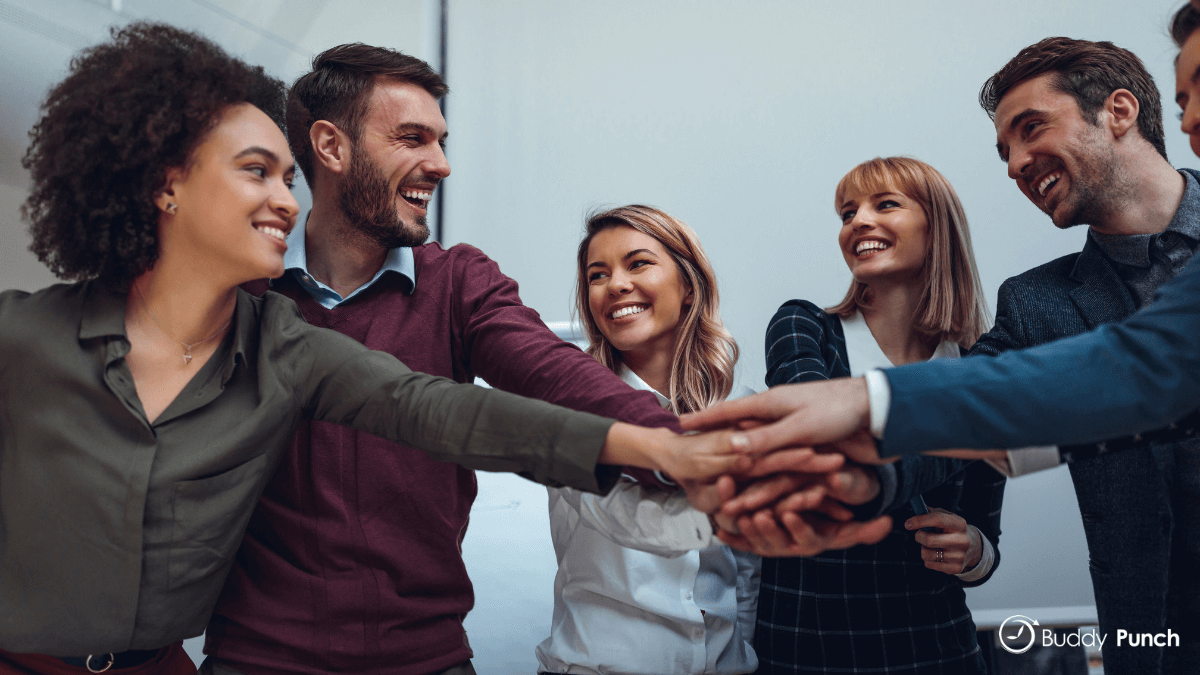 When employees feel as though they have a direct link to the mission and success of a business, they will be much more motivated and productive.
7. Get your team behind the business's mission
Perhaps one of the most significant challenges at any company, especially one that is growing, is keeping employees excited about the work that they are doing day in and day out. When people feel like the work they are doing has meaning, then their output is going to be much higher.
If employees are basing part of their self-worth on the work that they are doing and they care a great deal about it, then each day they will be coming in to work with a positive attitude and the energy to do the best job possible.
8. Give people freedom and autonomy
If people feel like they are being micromanaged or have to complete their work in a particular way, have to wear certain things while in the office or can't be themselves, they are going to be far less happy and productive.
By having honest and open conversations about the type of work they want to do, encouraging employees to take an idea and run with it, and letting them create the work-life they want can create momentum in the workplace.
9. Push people outside of their comfort zone
Freedom and autonomy are essential, but without a general sense of guidance, people may end up spending a significant amount of time trying to figure out what they should be doing.
Check-in with your team and challenge them to ask probing questions like, "Why am I working on this project? What else should I be working on? Is this task I'm doing the best use of my time right now?" Encouraging people to move outside of their comfort zone can make them more productive and improve their learning.
10. Hire the best people
In an ideal world, you would hire people that are always passionate about the work they are doing, can deal with ambiguity, and push themselves daily.
However, it is often the case that everyone on your team will be a superstar. One aspect of being a leader is knowing how to coax superstar qualities out of ordinary people. With that being said, knowing when a person isn't a good fit, and being able to cut ties is crucial. No matter the tactics you use, there will always be people that won't be a good fit for specific jobs.