The Best Time Tracking Software for Small Businesses in 2019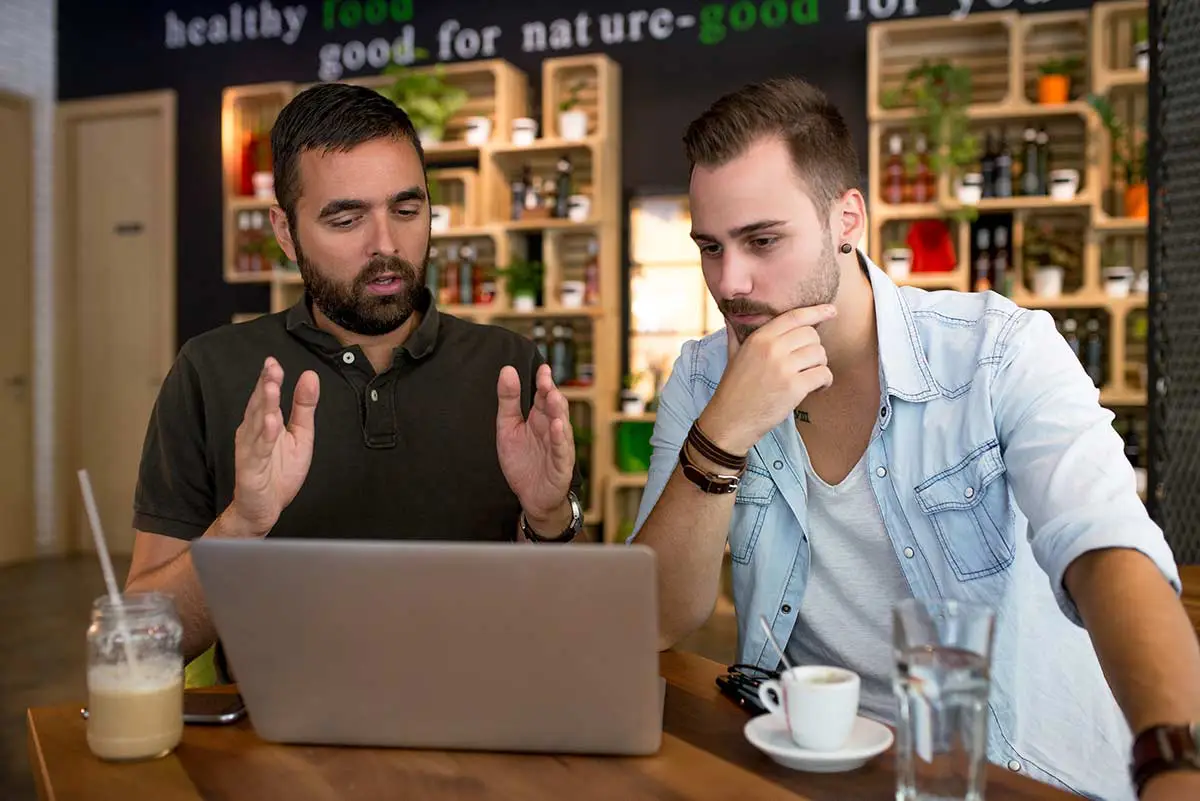 Charging people on a per-hour basis is not uncommon today. In fact, almost every consultant, agent, lawyer, and even doctor handles their billing this way. However, doing so means that they need a way to track their hours.
There is also the matter of tracking employees. More specifically, small businesses often seek a solution to the time tracking issues that arise from attempting to track the work of dozens of workers. And since all previous methods of manual tracking seemed to result in a bigger loss than gain, the interest in small business time tracking software is now bigger than ever.
To track and verify the work of employees in a company, owners look into a variety of systems and features offered by time tracking software. Features can vary as much as the pricing of different companies, so this means that the decision of which software to choose is far from simple.
Thankfully, you are currently looking at one of the highest-rated professional time clock software products, which has been praised by thousands of companies on a global level for one crucial reason – it makes employers' lives easier.
How to Use Time Tracking Software
If you choose to opt for this kind of efficiency in managing your employees and tracking hours, you will find that most systems have a similar approach. It goes this way – the user logs in to the software by using face recognition, card, voice recognition, or simply by typing in login credentials. Once they record the starting hour of their work, they start working on their tasks. If the software is based on tracking the work as well as the time an employee spends on a task, the individual might be recorded during his or her work. Or, at least, the timer might record the time the employee spends on a specific task before they switch to a new one.
Regardless of the type of system and the features offered, the time tracking system serves its user in determining payment and choosing future management and work strategies.
Project Management Focused Time Tracking Software
With PM-focused software for time tracking, the hours are added to graphs, dashboards, and reports. These hours are tracked and noted to give the manager a clear idea as to how the employees spend their time when they are required to work. In return, this should allow them to improve the allocation of resources.
In most cases, managers use tools like this one to determine the payment. However, they are also commonly used to evaluate the progress of employees and their ability to finish tasks effectively.
The tricks for preventing time theft and improving the workforce in your business do not end here. Most time tracking tools will base features on helping you track time and make precise payments, but they also have many other features to offer. As creators of this type of software, we are proud to say that Buddy Punch offers one of the most varied arrays of features out there.
Such features are helpful if you want to track work hours, approve and track vacation time and breaks, and even geographically locate your employees when they punch in or out.
Measuring Time and Monitoring Effort
All tools fall under the time tracking software category, but some are simpler than the large PM suites. In addition to tools like the Buddy Punch time system, which lets you do literally everything related to tracking time, there are also some simpler solutions that measure only the time and effort employees put into work. Such popular tools are Hubstaff and TSheets.
Time Tracking Solutions for Small Businesses
To make the right decision, you need to calculate various things. The first of them is, of course, pricing. Some solutions have one base price plus a per-user fee, while others come at a full price and provide you with features all employees can use.
From there, it's the matter of which features you wish to use,—e.g., whether you need to track the time spent working, track progress, coordinate employees and managers, share important information, or handle requests for vacations, etc.
And finally, there is the matter of reliability. The Buddy Punch time system is, without doubt, the most popular one out there, but all other companies mentioned here come very close. This is why you need to check out some popular software reviews to be convinced you are making the right decision.
Take a look at the following reviews and comparisons, and you should get a clear picture of the best time clock for small business.
Cost of Time Tracking Software for a Small Business
The simpler tracking solutions are, the more affordable they are over those that are tied to project management. For example, TSheets will offer users a free plan if they need tracking for only one user. This makes them the perfect platform for a freelancer. However, small businesses will have to pay fees. More specifically, if your business has up to 99 users who need to be tracked, the base fee is $16 per month plus $4 per month for every user who is tracked by the program. Companies with over 100 employees have to pay an $80 base fee plus $4 per user per month.
Hubstaff is similar to TSheets in terms of pricing. You can start with a $5 per month rate that gives its users access to the simplest tools for time tracking, non-stop support, user settings, and employee payment schedule management. This is their basic plan. The Premium plan includes all this, but with the addition of the application programming interface (API) for scheduling.
The comparison runs steeply from here. Zoho's cheapest plan is $25 per month but doesn't charge anything extra for users. Mavenlink's cheapest plan is $39 per user per month. Wrike charges $24.80 per user per month, and this is only their cheapest rate.
As you can see the variety in pricing is considerable. To make sure you select the right tool, you shouldn't just jump to choosing the cheapest one. Sure, you can find a cheaper version than the Buddy Punch time system, but what will that version offer? With the cheapest rate of $29 monthly without any extra payment per user, as well as a free trial period, this option is definitely worth considering. Not only is the list of features longer than the others compared, but they also come at a very reasonable price.
So, the next question is – what exactly do you get for the money you pay? With Mavenlink's lowest-priced plan you get file sharing, project analysis, expense reporting, templates, task management delegation, and a collaboration dashboard. These features also come with Zoho and Wrike, but they aren't as functional as the ones on Buddy Punch or TSheets.
Features You Can Get with Time Tracking Software
Each time-management software company seems to offer unique combinations of features. Based on your business's needs and your preferences as an owner, you should be able to find a combination that suits you. Once you narrow down the features you need, you will find that some companies offer too little for the price they charge, or that you don't have to pay a fortune to track a small number of employees.
For example, you can keep track of the work of your employees on Hubstaff by requesting up to three screenshots every hour while they are on their computers and on the clock. In order to avoid capturing sensitive information, you can request that these screenshots be blurred. The idea here is to be able to track whether the employee is working or not.
A similar feature to this one will let you record mouse and keyboard log activity volumes. This feature, and is available with Hubstaff, should tell you how well the employee is progressing. The more advanced time tracking programs such as the Buddy Punch time system and Hubstaff allow you to even monitor the locations of employees during work hours, all done via GPS tracking through their mobile apps. This feature, available in TSheets, can be accompanied by a request to snap an employee selfie as soon as they leave a location or visit a new one.
TSheets is most similar to and almost as popular as the Buddy Punch time system. The reason lies in their many popular features such as reports on GPS location, an hourly analysis for employees, pay, and basically everything you require from the system. The amazing thing about the Buddy Punch time system is that it allows you to track all kinds of data at the same time and plugs all that information into detailed and accurate reports.
With advanced software such as the Buddy Punch time system, users can use their phones to respond to prompts as well as punch in and out. And most importantly, to avoid time theft due to employees punching in hours for other employees, this software has introduced a facial recognition feature.
Wrike, for example, doesn't provide the same advanced features as Buddy Punch, but some small businesses still choose it to simply collect data at the start or end of an employee's shift. This tool allows you to add fields to a task pane and oversee billable tasks as well as incidents on the job.
Mavelink allows employees to collaborate with each other, managers to ensure each project is staffed completely, and various other methods of communication as well as transparency. This tool includes a weekly schedule viewer where employees can see the tasks and hours spent on their work. When they decide to switch tasks, they can do that by simply adjusting the shifts from within the timesheets. This seems perfect for those who don't have strict nine-to-five schedules but can be messy for a strict-work-hour business. For such businesses, the software allows sending and viewing of approvals, rejecting of entities, and use of mentions to ask an employee or coworker why they haven't completed something or clocked in or out.
ZohoProjects is limited in terms of variety of features, but it still enables its users to work on multiple assignments and clock in and out from each of them. Such scenarios aren't very common since most managers prefer that their employees work on one task at a time, but this is a great tool for those who decide to allow such flexibility. The system includes customer relationship management, management tools, HR software, and email marketing.
How to Make a Decision
When you know everything there is to know about the tools in our roundup – the most widely recognized time tracking software tools – you can use this information to decide which one to purchase. The questions you need to ask yourself after reading these reviews are what, when, and why you need to track time.
Once you gather this information, you should determine how much you are willing to pay for time tracking software. This is why the Buddy Punch time system gives its users a free trial period to find out if this specific software meets their needs without taking on unnecessary expenses.
For a small business, pricing can be a crucial point, especially considering how variously priced the tools described here are. This is why the Buddy Punch time system has set differentiated pricing options – to make it useful for all kinds of businesses no matter how many employees they need to track.
Finally, you need to determine if the existing software you have can integrate with the time tracking solution you choose. Fortunately, most of the tools on this list are compatible with a variety of software, although some more than others. For example, you will find that TSheets and the Buddy Punch system are mobile friendly and can be used on a wide range of desktops.
Time Tracking Software Reviews
A simplified comparison of software reviews might give you an idea as to what you can expect from time tracking software. However, to make an informed decision, you'll need more detailed insight into what each of these products offers.
Buddy Punch
As every successful small business owner will tell you, a myriad of features that allow you to manage everything can significantly cut down the time you will inevitably spend tracking and managing your employees. The product that is definitely worth your attention and trust is Buddy Punch – a time tracking software that is the most popular tool for managing employees and tracking work hours.
With Buddy Punch, users can enjoy a variety of features all meant to save you time. To avoid mistakes in tracking time or time theft, the software uses Job Codes, Facial Recognition, Punch Rounding, Time Cards, and Text to Punch. Moreover, it allows the employer to organize managers and employees who work under them, receive notifications and requests from employees, and manage PTO, vacation, or sick time.
That's not all. As the software with most to offer, Buddy Punch is mobile and tablet ready, comes with smartphone apps, and can be linked to QuickBooks Desktop. Its users can export several different reports, which are customizable to ensure you get the proper information to your payroll or HR department.
If you want to track employees' work hours, organize their vacation time, keep track of their breaks, and even set the hierarchy in the workplace, this is the perfect software for you. Buddy Punch is highly affordable, and the price structure does not include extra fees per user.
The unique feature that makes this product the most trustworthy of them all is the free trial. Without a large investment, you can test out the features free of worry that the software won't work for your business.
TSheets
The second most frequently used time tracking software product is TSheets. There is a free plan with this software, too, but not specifically a free trial version. The free plan is only for one user, specifically freelancers who need to track their time working on different projects.
For small businesses, TSheets has different pricing. The base pricing for a small company with fewer than 99 employees or users is $16. The difference between this and the top software is that, on top of the monthly base fee, TSheets charges $4 per user monthly.
This makes for a total price similar to that of the previous software, but only for businesses with fewer than 100 users. Companies who have more than 100 users pay a base fee of $80 and rate of $4 per user per month. Scheduling tools cost extra and per user – $1 per user per month for a light wear scheduling tool that lets you delegate tasks and assign shifts among employees.
As for their features and user interface, there are four categories: track, manage, report, and setup. Within the categories, you will find a variety of subcategories, very similar to those of Buddy Punch. Due to the pop-out widgets, new users may experience some trouble with managing the system at first, but basically, the user interface is among the easiest to navigate.
Users have noted that TSheets is a very solid tracking solution, but it lacks most of the PM elements available with Buddy Punch, Mavelink, and Zoho Projects. Even so, it is still one of the top time tracking software products available at the moment.
Wrike
Wrike also has a free plan that supports more users than that of TSheets, as well as an unlimited number of collaborators. Basically, a collaborator has a different level of permission from a basic user, in the sense that they can discuss a project, but cannot adjust or create any tasks. A free account has storage of 2G and an unlimited number of projects you can manage.
However, the free plan includes a minimal number of features, while the paid ones are rather expensive. With the free plan, you don't get dashboards, and without it, you can't see custom reports. You also cannot add filters, charts, subtasks, or mass actions as well as a variety of tools that you only get if you pay for the software.
This isn't surprising. Quality software for time tracking can hardly be expected to come without a fee, and those that are free often have strict limitations. This one is no exception. Still, their free plan supports more projects than those of others. However, Buddy Punch is the only one with a free trial offer.
The paid tiers of service differ significantly. A plan for 10 users in the Professional plan costs $100 monthly if you pay it annually, and if you have 15 users, the price jumps 50% ($150 per month). Interestingly, this price has risen a lot in the past few years, which has been a disappointment for many.
If you think this is pricey, the other tiers of service will come as an even bigger surprise. The Professional plan actually comes with only the basic features and a small number of users. If you have more users, you will need the other tiers. These tiers have one of the widest ranges of features you can use but cost more than any other software you'll find on this list.
Due to its simple setup and compatibility with other tools, this is a commonly chosen plan for businesses who want tracking software. Still, not every small business can or is willing to spend the fees charged for Wrike's services.
Zoho Projects
Zoho Projects has both free and paid plans. Unlike Wrike, this is a competitively priced software. However, their free plan allows users to manage only one project and allows only 10MB of free storage space. The difference here is that many users can join the team that uses this plan. Also, Zoho Projects has a free trial that lasts for 15 days.
Of course, there are limitations to the unpaid plan. If you decide to go with the free option, you cannot access many of the tools for invoicing, budgeting, time tracking, and expensing as well as reminders, recurrences, task duration, and subtasks. These are only included in the paid plans.
The paid tiers come at a rate of $25 per month for the Express account and $50 per month for the Premium account. There is no extra fee per user, but both the number of projects that you can manage and space is limited. With the Express account, users get 20 projects and 5GB of storage, as well as only eight project templates. It is a solid deal, but not many businesses choose it because of the many limitations.
The Premium plan is very different. It costs almost double but gives users 50 projects and 100GB of space as well as 10 project templates.
For those who want to include the special feature for bug tracking, you should know that this is included for testing in the free plan, but in the paid plans it costs an additional $25 or $50 per month, according to the plan choice. This is the part of the price structure that lands on the expensive side.
Hubstaff
Hubstaff is one of the very few tools that offers a high level of insight into the progress of employees. The cheap plan of $5 per month is rather basic, but it does allow you to record screenshots and monitor mouse and keyboard activity. However, you might want to check out the more advanced plans, since this one only includes non-stop support, some user settings you can manage, simple time tracking tools, and a payment schedule manager.
The second plan is also reasonably priced. This plan costs $9 per user per month, giving you access to the application programming interface and a variety of other features, such as the scheduling tool for payments, invoices, and delegating tasks, etc.
Even though this tool is much more affordable than, let's say TSheets, which charges a base fee in addition to the per-user fee, it lacks some of the popular PM solutions available with Mavenlink and Buddy Punch. One other disadvantage is that Hubstaff won't give you an option for advanced tracking, so don't expect good performance in terms of deeper shift oversight. Still, the software won't allow for time theft, meaning that the employees cannot report that they are working from an office while they are outside of the office.
But, every tool in this list has that option. And while Hubstaff is one of the most affordable platforms, with some excellent features, it isn't the perfect choice if you want to enable atypical data entry, customization, and an advanced structure for creating reports.
Mavenlink
Mavenlink is one of the richest and most advanced software choices you'll find reviewed in this list, but it is more commonly used for mid-sized businesses. Why? Because its pricing is steeper than any of the others reviewed here. Considering how advanced the system is and how many features are offered, this is not strange at all.
There are four tiers of paid service you can choose from here, as well as a 10-day free trial version for any of these plans. Their free plan allows users to manage an unlimited number of different projects and users but only allows 500MB of storage.
The paid plans include Professional, Mavenlink Teams, Premier, and Enterprise. The unique feature here is that users can invite collaborators to view projects they choose, making it possible to share reports and projects with people outside the team, too.
The Teams plan gives 10GB of storage and a solid number of basic features for PM and collaboration. The downside is that users don't get a way to change requests or manage portfolios, nor do they get resource planning, accounting, or business intelligence tools. The price for this plan is $19 on a per-month basis, but only for five users. If you want to add more users, the rate for those would be $4 per user per month.
The Professional plan includes five times more storage and many other features. However, it comes at a tremendously higher price. With this plan, users get time and expense, budgeting, and request management tools. The plan costs $39 per user per month, which is obviously the most expensive option we've reviewed so far.
According to the company, the Premier plan is their most popular plan. The storage offered here is 100GB, and the features you can get are time tracking, expense tracking, rate cards, invoicing, margin tracking, project budgets, analytics, resource planning, resource-related reports, insights, etc.
Finally, their Enterprise level has 1TB of storage and many advanced services not available with the other plans, such as custom reporting tools and real-time analytics. To get the last two plans, you need to contact the company, since pricing isn't set at a flat fee. But, considering that the smaller plans are far from affordable, this is something that a small business will rarely do.
Thanks to these detailed reviews and the comparisons between some of the most promising products, you can finally make the right decision for your small business. Good luck!
Other Reviews
Finding the best time and attendance software can be difficult – especially since there are so many options! To help you in your search we have put together a list of reviews covering what we believe to be the best time and attendance software available.