Clockify Alternatives (5 Options)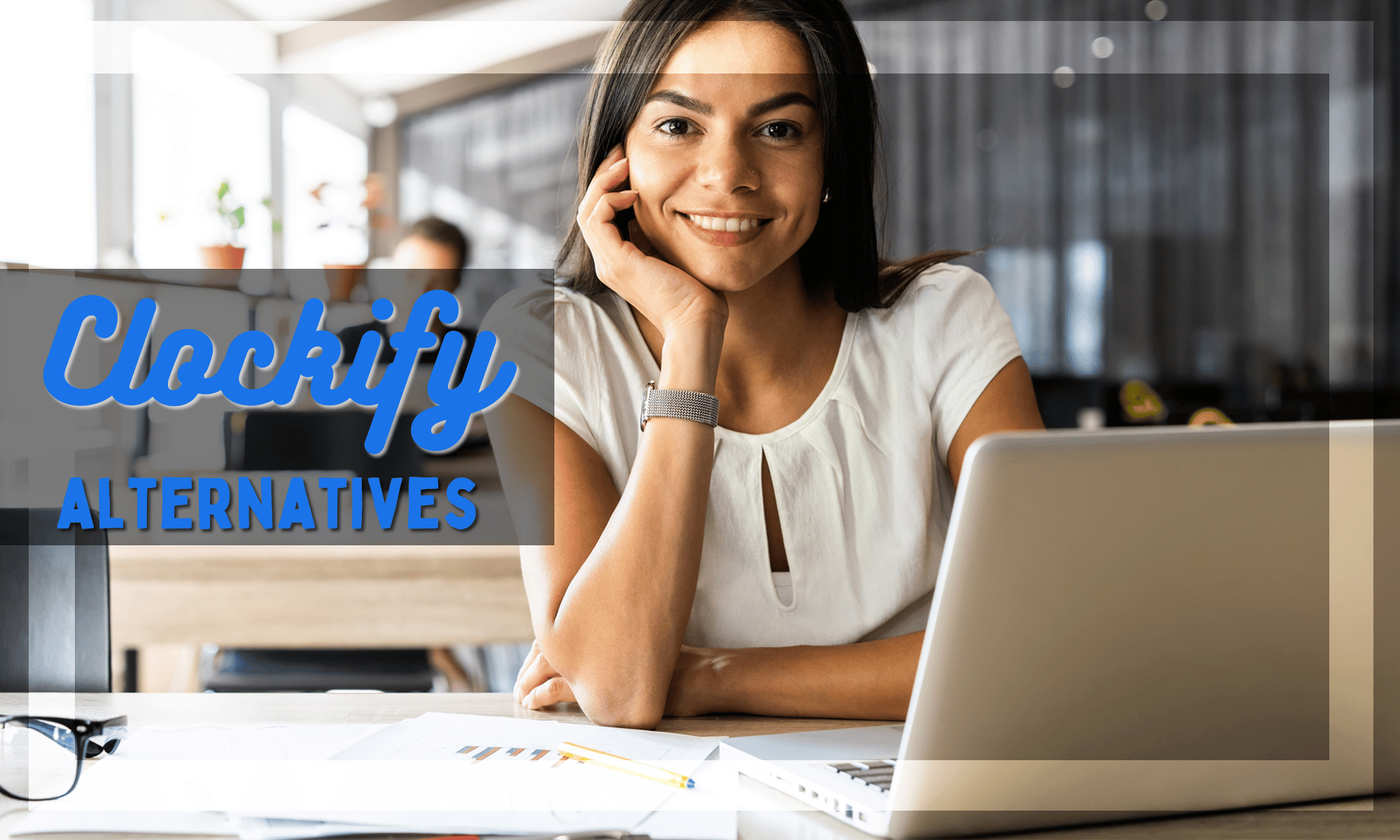 If you are looking for Clockify alternatives, you've come to the right place. When it comes to using time tracking solutions to streamline the collection of employee performance data, you must find the right platform for your organization. Not all time tracking apps on the market are made equal. With this in mind, you must do some hunting to find the cream of the crop.
With an abundance of employee time tracking tools up for grabs, you have the freedom and flexibility to test out a range of potential solutions. If you want to accelerate your ability to collect and track employee performance data, you need access to the right platform. While Clockify comes with plenty of useful features, there are some superior solutions on the market.
Without any hesitation, let's explore the best Clockify alternatives.
Best Clockify Alternatives
1. Buddy Punch
Okay, we're a little biased here but Buddy Punch stands out from the pack. This time tracking platform is well-equipped to meet the needs of both small businesses and large enterprises. If you want to enable employees to complete time entries with ease, this is the tool for you. This employee data is then presented to administrators in real-time for payroll processing.
How Buddy Punch's Time Tracking Platform Works
Even though Buddy Punch is jam-packed with an exciting mix of highly practical features, it remains straightforward to use. You can navigate the platform with complete ease. Team members can punch in and out at the click of a button, regardless of their location. Buddy Punch is available on both mobile and tablet devices, alongside the standard desktop application.
Promote Accountability With GPS Location Tracking
Our GPS tracking feature can play an important role in promoting accountability across remote workforces. You can view the locations of employees either directly on their dashboards or by visiting each employee's time card. With pivotal insights at your fingertips, you can gain a complete picture of where employees are clocking in and out from on a daily basis.
Punch In And Out Anywhere, At Any Time
Buddy Punch gives remote teams the ability to clock in and out from any location, using any device. Yes, that's right, employees can use iOS and Android devices to clock in and out on our platform. With tremendous accessibility, clocking in and out becomes easier than ever before. This leaves employees with no excuses for failing to complete time entry.
Monitor Overtime
An important component of any time management application is the ability to track and monitor overtime. With dashboards containing real-time employee data, administrators can stay on top of overtime and keep track of profitability. You can even receive alerts – via email or SMS – to notify you when employees have reached their maximum for the working day.

We should also mention that Buddy Punch has a "Knowledge Hub" with a full range of useful resources. These will enable you to push the platform further and potentially unlock more value. At the same time, we have a dedicated customer support team that wants to see you succeed. If you have any questions, they are poised and ready to answer them.
You can book a one-on-one personalized demo here.
Buddy Punch Is A Well-Suited Clockify Alternative
Our employee time tracking software contains many useful features:
Buddy Punch's Online Reviews
As of the writing date, Buddy Punch has 4.8 out of 5 stars and 688 reviews on Capterra.

Below, we'll list just a few reviews that speak to Buddy Punch's ease of use and great customer support service. (Click here to explore the full list of reviews.)
"I handle HR for a small start-up tech company, and we were looking for a simple, easy-to-use time tracking software solution that was also cost-effective for our size. We found Buddy Punch, and it seemed to offer everything we needed, and it was reasonably priced. We signed up for the trial period, and our employees were impressed immediately."

Click here to read the full review.
"The interaction with the different sections is seamless once a person learns all the processes that relate to time in and time off. Having the availability of the calendar option makes keeping up with personal time very simple. The features that allow changes to time and scheduling are made simple and are quick and easy to perform."

Click here to read the full review.
"Very easy for employees and administrators alike to track time and edit if necessary. Provides accountability for our employees with the location settings such as GPS/geofence. Provides a variety of reports that are helpful. Provides our employees with mobility – we can send them to any job site, and they have the ability to punch in/out."

Click here to read the full review.
"I have loved my overall experience with Buddy Punch. As I mentioned before their help is invaluable. Some companies have no chat, or phone number and you wait days to hear back from an email. Their immediate response is something they should never get rid of, no matter how big they become."

Click here to read the full review.
Try Buddy Punch for Free
If you feel that Buddy Punch might be the right fit for your business, sign up for a free trial. You can also book a one-on-one demo, or view a pre-recorded demo video.
2. TimeCamp
TimeCamp is a one-click time tracker that provides leaders with real-time data on team performance. You can track a range of different data points, including the length of time team members are spending inside different applications and websites. These unique insights will enable you to begin measuring employee performance in different ways.

At the time of writing, TimeCamp has a total of 555 reviews on Capterra, with an average of 4.7 out of 5 stars. TimeCamp comes with the following features:
"A simple program exactly what I was searching for to keep track of the number of hours I work each day. I didn't use the complete version of Timecamp because I didn't require it. I'm satisfied with the free version, which has a limited set of functions but is straightforward to use."

Click here to read the full review.
3. Paymo
As an online time management tool, Paymo plays an important role in helping administrators and team leaders automatically track employee working hours. This can accelerate your ability to prepare timesheets for payroll processing. With everything in one place, you can quickly navigate through employee performance data and complete payroll management processes.
Here are some of Paymo's best features:
At the time of writing, Paymo has a total of 422 reviews on Capterra, with an average of 4.7 out of 5 stars.
"Overall Paymo is the best task managing platform I've used. It's clean, simple and user-friendly. I would definitely recommend Paymo to other companies."

Click here to read the full review.
4. DeskTime
DeskTime is a time tracker app that automatically punches employees in as soon as they open their devices. This hands-off solution is ideal for busy teams that just need to get straight on with their hectic workloads and do not have time to navigate through a convoluted app to complete time entry. Team leaders can view all the employee performance data in real-time.
At the time of writing, DeskTime has a total of 240 reviews on Capterra, with an average of 4.5 out of 5 stars. If you are curious about DeskTime, explore the platform's other features:
"Real-time monitoring allows you to monitor the work in your employees' screens live, this feature was rarely available on other EMS software which made us try DeskTime. Also it has a really cool feature to monitor the document title which can help you ascertain the writer's efficiency if you're in the publishing space."

Click here to read the full review.
5. QuickBooks Time
QuickBooks Time (previously known as TSheets) is a widely popular platform for integrating time entry with pre-existing payroll processes. Alongside the standard desktop application, QuickBooks Time also comes with a mobile application – enabling remote employees to clock in from different locations. Administrators can also use the app to approve timesheet changes.
QuickBooks Time (formerly TSheets) has a range of innovative features for small businesses:
It's a great timesheet app for Android and iPhone, and at the time of writing, QuickBooks Time has 4.7 out of 5 stars and 5,647 reviews on Capterra.
"QuickBooks Time has been one of my greatest additions to my company. It helps me keep track on billable and non-billable time. I am able to create many reports that are very helpful."

Click here to read the full review.
Try Buddy Punch for Free
If you feel that Buddy Punch could be the right fit for your business, sign up for a free trial. You can also book a one-on-one demo, or view a pre-recorded demo video.
You May Also Like…