Punch Time Card (5 Options)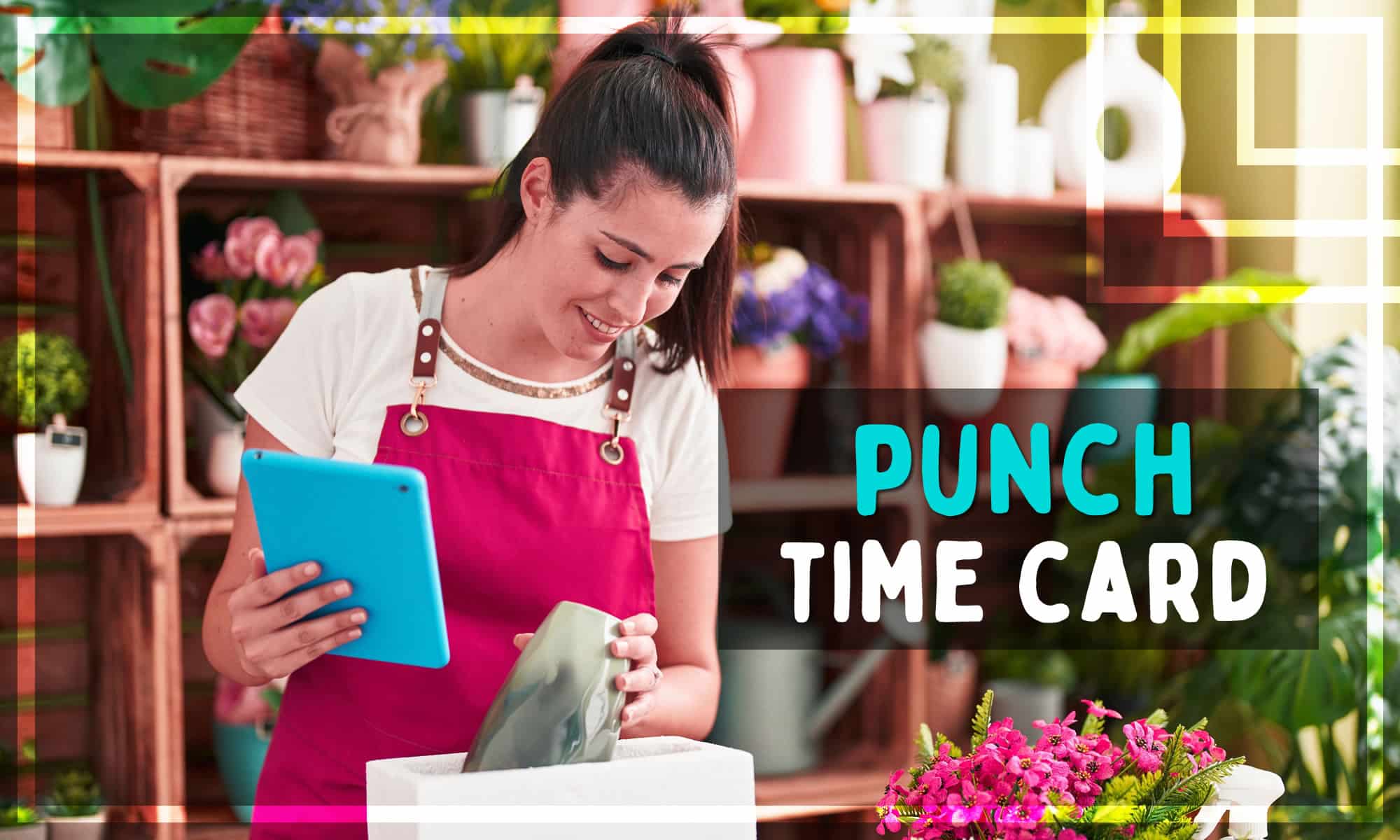 The best employee punch platform and time clock software will help you:
Track employee work hours.
Generate employee timecards.
Make timekeeping a breeze.
Integrate with your payroll system.
The right time card machine and time recorder can make calculating time clock data a breeze. In fact, an effective time clock bundle will automate the entire process for you. If you want to monitor employee attendance with complete ease, you need an effective fingerprint time clock solution in your corner to do all the heavy-duty administration.
From tracking employee shift end times to making sure each pay period accurately reflects the time worked, digital and electronic time clock solutions are a game-changer for businesses that want to improve employee oversight. Whether it's TimeTrax, uPunch, or Acroprint, there is no shortage of time tracking solutions on the market. Here are our five favorite web-based tools:
Punch Time Card
1. Buddy Punch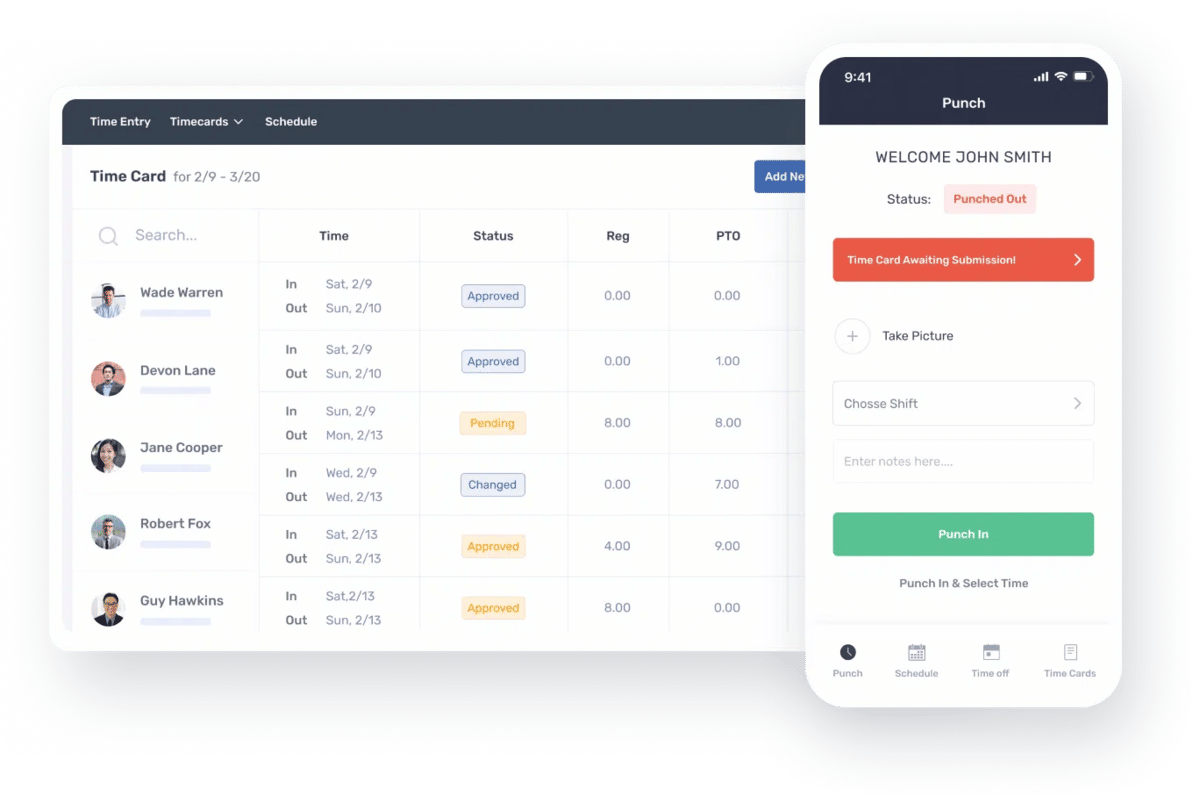 Forget about pyramid time systems and physical solutions with an LCD display, web-based platforms like Buddy Punch can provide both small businesses and large organizations with numerous benefits. Buddy Punch is a GPS time tracking solution that makes it easy for team members to clock in and out from any device at the click of a button.
How Buddy Punch's Time Tracking Platform Works
Employees can use their mobiles, including iOS and Android devices, to clock in and out. Team leaders can then view all employee time card data in real-time as it comes in on the platform. This is all viewable through an intuitive dashboard that neatly displays and breaks down employee data. Leaders and managers can use real-time data to make informed decisions.
Let's explore how you can unleash the potential of this time tracking platform.
Make Time Off Requests At The Click Of A Button
Using Buddy Punch, team members can quickly make PTO and leave requests. When this happens, managers and leaders will receive instant notifications. They can then review these requests inside the platform and choose to either approve or deny them. Managers and leaders can set the notifications to come through via email or the mobile app.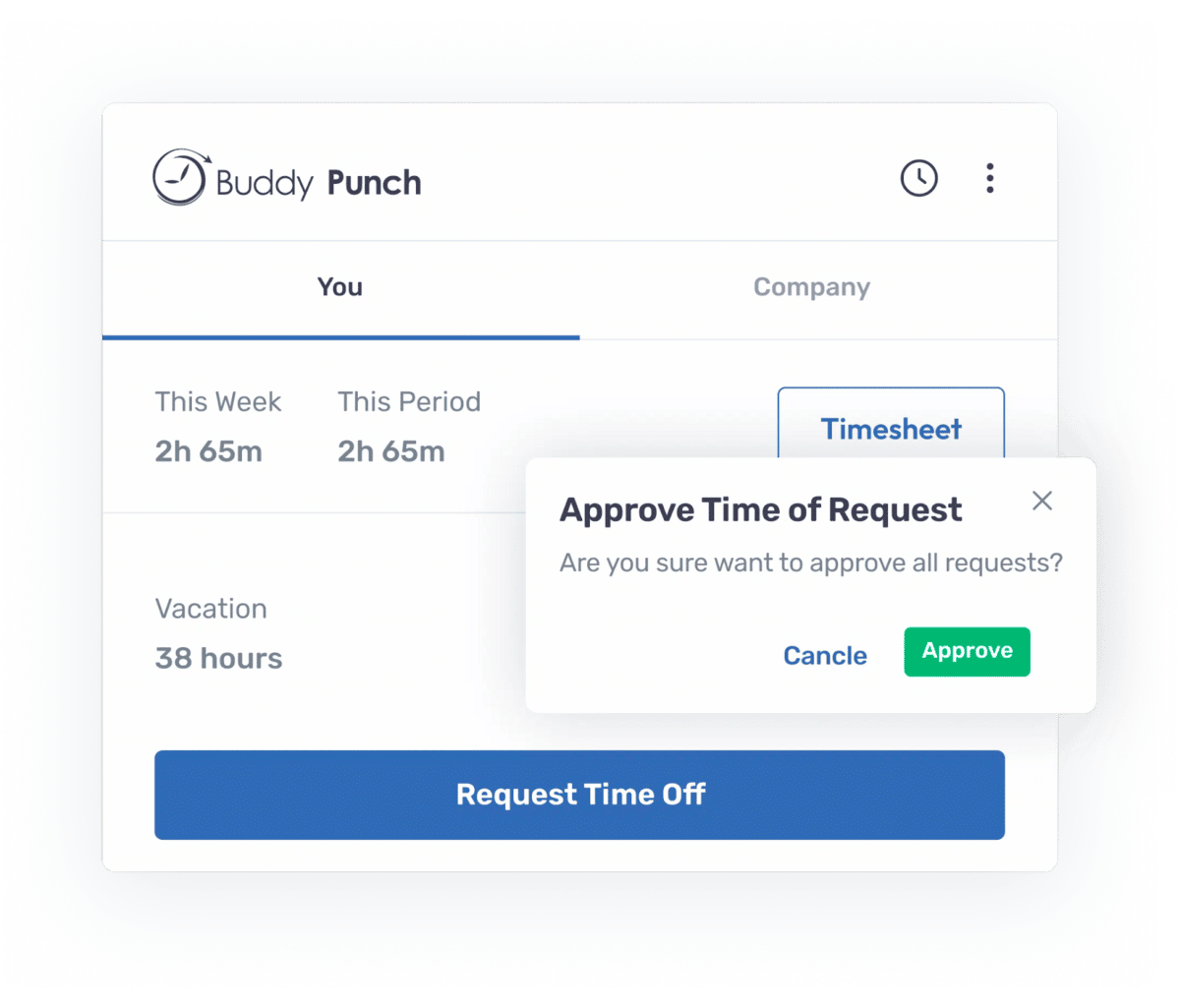 Leverage GPS Location Tracking To Monitor Teams
If you are leading a remote-working or hybrid team, you can utilize Buddy Punch's GPS location tracking feature to monitor where employees are choosing to clock in and out from. When it comes to increasing employee transparency across your organization, GPS location tracking can play an important role in strengthening your employee monitoring capabilities.

Prevent Time Theft With Face Recognition
Team leaders and managers can combat timesheet fraud using Buddy Punch's facial recognition feature. When employees clock in and out, you can require a snapshot of their faces to complete the process. For instance, when an employee attempts to clock out, they can use their device's camera to take a snapshot of their face to complete the process.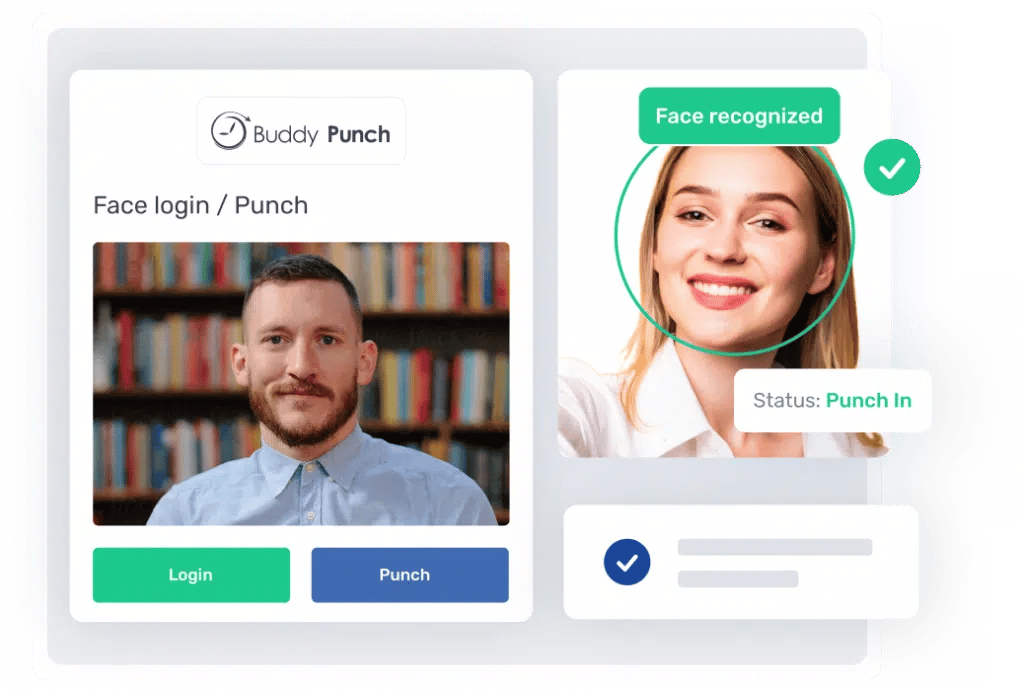 Are you interested in learning more about Buddy Punch? Take a look through our "Knowledge Base" and explore the immense potential of this platform for your team.
If you have specific questions about our solution, we are always happy to help.
You can book a one-on-one personalized demo here.
Buddy Punch Is A Robust Time Clock Solution
Here are just some of the features available to Buddy Punch users:
Buddy Punch's Online Reviews
Buddy Punch's user reviews highlight the immense benefits of this platform. As of the writing date, Buddy Punch has 4.8 out of 5 stars and 777 reviews on Capterra.

Below, we'll list just a few reviews that speak to Buddy Punch's ease of use and great customer support service. (Click here to explore the full list of reviews.)
As reviewers have noted, Buddy Punch provides team leaders and project managers with the necessary tools for accurate time tracking and employee location tracking:
"Easy and convenient to use. I enjoy being able to clock in or out from my desk."

Click here to read the full review.
"From an employee perspective, Buddy Punch is an excellent product! It is FAR superior to the paper clock-in sheets we previously used. (And my supervisor has told me how much easier it is for him to keep track of his employee's hours since switching to Buddy Punch)."

Click here to read the full review.
"I can punch on my phone (which I do mostly). Easy to make corrections wherever I am. Also simple to use on the computer as well."

Click here to read the full review.
"We mainly use Buddy Punch for the time clock feature and use the GPS feature to track where our employees clock in and out since they do so at a remote site. The feature is accurate and is easy to use on our employees' phones. If there are any issues it is easy for the administrator to log in and correct them."

Click here to read the full review.
Try Buddy Punch for Free
If you feel that Buddy Punch might be the right fit for your business, sign up for a free trial. You can also book a one-on-one demo, or view a pre-recorded demo video.
2. QuickBooks Time
While many assume that QuickBooks Time is only for those using the accounting solution, this is not the case. In reality, the two platforms are entirely separate. You can use QuickBooks Time and connect this platform to your go-to payroll processor. That's right, QuickBooks Time neatly integrates with all major payroll processing platforms on the market.
It's a great timesheet app for Android and iPhone, and at the time of writing, QuickBooks Time has 4.7 out of 5 stars and 6,123 reviews on Capterra.
QuickBooks Time (formerly TSheets) has features that include but are not limited to:
"Overall, QuickBooks Time is a user-friendly time tracking tool that integrates well with the QuickBooks accounting software. Its clean and intuitive interface makes it easy to navigate and track time spent on different tasks, and the mobile app allows users to access their information on-the-go."

Click here to read the full review.
3. TimeCamp
TimeCamp makes it simple for team leaders and project managers to accurately track employee time across the workforce. Using TimeCamp, team leaders can generate time tracking reports at the tap of a button. They can also use productivity tracking features to monitor employee progress and flag issues as they arise in real-time.
At the time of writing, TimeCamp has a total of 577 reviews on Capterra, with an average of 4.7 out of 5 stars. TimeCamp offers a full range of practical features for teams:
"An attractive UI and simple customisable reports make Timecamp a good choice for time monitoring. You can view your daily productivity analysis, making it a useful productivity tracker as well."

Click here to read the full review.
4. Paymo
Paymo is a time clock system that makes workforce management remarkably easy. With a centralized location for task management and project planning, Paymo keeps everyone on the same page. This is more than just a time tracking tool. While team leaders have access to a broad range of employee data, team members can complete time entries with ease.
At the time of writing, Paymo has a total of 446 reviews on Capterra, with an average of 4.7 out of 5 stars. Here are some of the best features Paymo has to offer:
"I love simply having the program open in the background to track my time, so that I can spend my time working on my projects and less on trying to keep track and potentially making errors. This makes it extremely easy for someone who bounces from one project to the next frequently."

Click here to read the full review.
5. Timely
Timely is a digital time clock that comes with the necessary functionality to support teams of all sizes. Whether you are a small business or an enterprise-level organization, the platform offers scalable time tracking and project management tools that are designed to accelerate team productivity and make it easier for leaders to track workforce progress.
At the time of writing, Timely has a total of 210 reviews on Capterra, with an average of 4.7 out of 5 stars. Timely is loaded with a broad range of high-impact features:
"Timely has allowed our company to have a much more accurate accounting of work hours, since before we had to count hours manually, and sometimes we did not correctly account for overtime."

Click here to read the full review.
Try Buddy Punch for Free
If you feel that Buddy Punch could be the right fit for your business, sign up for a free trial. You can also book a one-on-one demo, or view a pre-recorded demo video.
You May Also Like…