Payroll Software For Accountants (3 Options)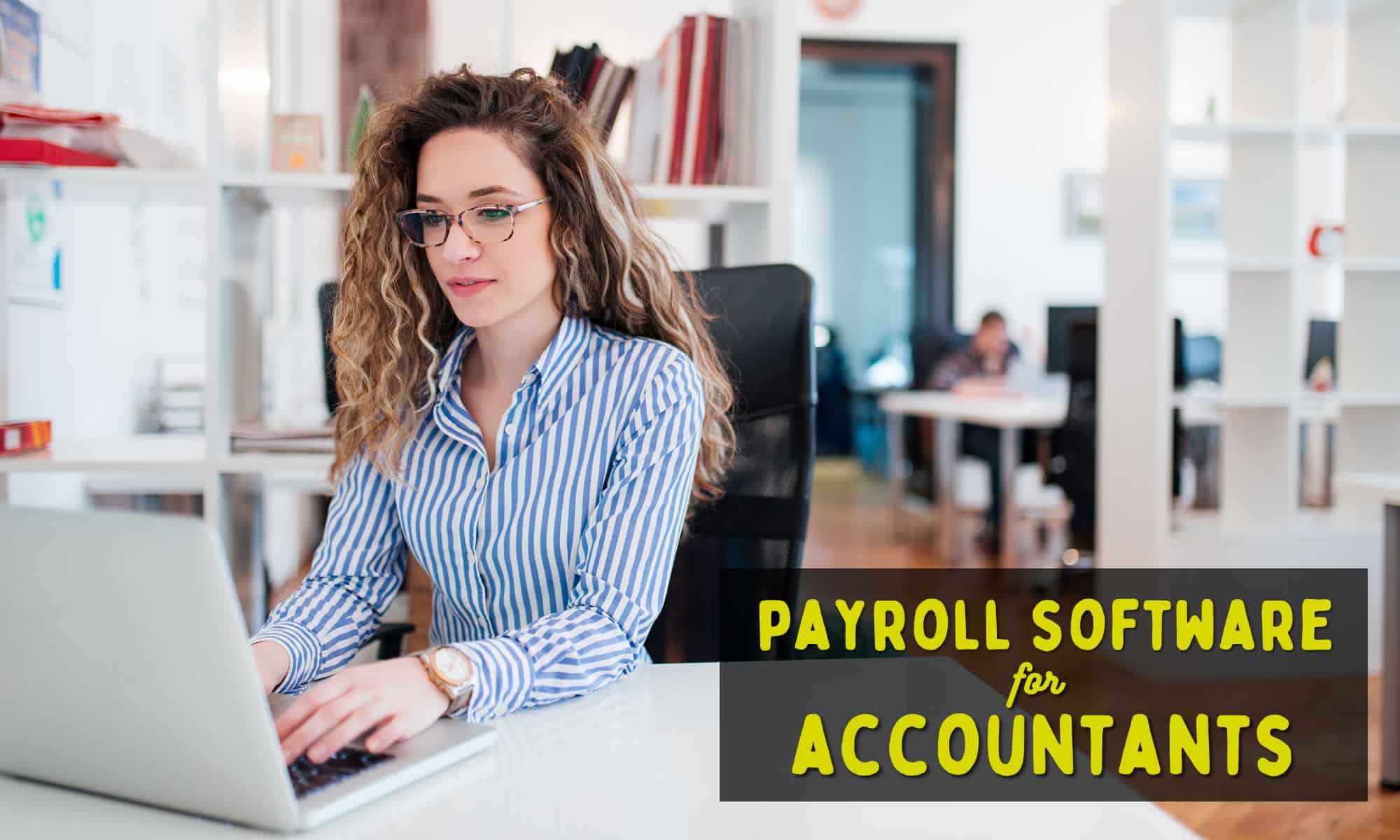 Are you looking for the best payroll software for accountants?
A full-service payroll solution will neatly integrate with your accounting software and make tracking employee hours a breeze.
This means you can collect payroll data and generate payroll reports easily and feed this data straight into your payroll system of choice.
The most intuitive payroll and time management solutions will enable you to streamline online payroll processing and support employee self-service for clocking in and out.
For instance, Buddy Punch comes with a mobile app that allows employees to log their time worked and gives human resources teams access to real-time data.
It's remarkably easy for organizations to hit the ground running with a time management and payroll solution like Buddy Punch.
Team onboarding is very simple and integrating the platform with your online accounting solution also takes no time at all.
Whether you are a small business owner or a team leader in a large organization, time tracking and payroll management platforms equip teams with the necessary features to accelerate data entry.
Without wasting any time, let's dive straight in and begin exploring the best time tracking tools and payroll management solutions available to accountants.
Time Tracking Software For Accountants
1. Buddy Punch
Buddy Punch offers accounting teams a comprehensive solution that streamlines time entry, facilitates bookkeeping, and amplifies employee productivity.
Efficiently handle payroll tax and tax filing by collecting accurate employee data through a centralized platform.
Accounting firms can effortlessly gather time reports and monitor employee performance, with the invoicing module making billing a breeze.
The pricing is competitive, with add-ons available to enhance functionality.
How Buddy Punch's Time Tracking Software Works
Integrated with QuickBooks and Xero, Buddy Punch is designed to enhance basic payroll tasks and employee oversight.
No matter the location, team members at your accounting firm can access Buddy Punch across devices.
Leverage Webcams And GPS For Team Accountability
Foster transparency with GPS and webcam capabilities.
Managers can track employee locations in real-time.
With permissions tailored for different roles and modules supporting varied tasks, from new hire onboarding to year-end reviews, transparency and functionality reign supreme.
Simplify Payroll And Budgeting For Accounting Teams
You can transition from standalone payroll software providers to Buddy Punch's seamless integration with platforms like QuickBooks Payroll, Gusto, OnPay, ADP, Sage, and Paychex Flex.
Tax forms and state taxes are easily managed, and with free payroll options and unlimited payroll runs, having Buddy Punch as part of your technology stack promises simplicity.
Assign Job Codes For Accountants To Punch Into
With paychecks issued seamlessly, managers can also assign specific job codes for accountants.
Real-time data updates on time cards and reports, giving insight into tasks, general ledger entries, and more.
For enhanced functionality, explore add-ons tailored to specific needs.
Upon exploring the potential of Buddy Punch for your accounting firm, take a look through the wide-ranging documentation available on our "Knowledge Base" – which is home to plenty of helpful resources.
While it's easy to get started with Buddy Punch, these resources can come in handy.
Also, our support team is always on hand to assist you.
You can book a one-on-one personalized demo here.
Buddy Punch Offers No Shortage Of Useful Features For Accountants
The best is yet to come! Buddy Punch is much more than simply a project management tool for accountants. Our time tracking solution also comes with the following useful features:
Buddy Punch's Online Reviews
As of the writing date, Buddy Punch has 4.8 out of 5 stars and 865 reviews on Capterra.
Below, we'll list just a few reviews that speak to Buddy Punch's ease of use and great customer support service. (Click here to explore the full list of reviews.)
As reviewers have noted, Buddy Punch equips team leaders with the tools they need to promote team accountability:
"Buddy Punch has streamlined the clock-in/clock-out system for the firm I work for. Previous employers used different systems for timekeeping and they always seemed to cause more of an issue at the end of the month when billing and payroll would hit."
Click here to read the full review.
"This was so user-friendly and easy to navigate. It is very affordable and breaks the individual's hours down to a report that I could merge with our payroll provider. Also, you can put in the job address so the employee has to be on-site to clock in or out."
Click here to read the full review.
"Best solution to time tracking for our hourly employees, and it keeps me updated when someone forgets to clock out. Also, it allows my employees to make changes if needed, which I can review and approve."
Click here to read the full review.
"The thing I like most about the software is the geographical location requirement. Every time you punch in/out it shows your employer your location. Making time clock fraud one less worry as a business owner and the employee more responsible about time maintenance because you cannot get paid if you are not physically at work."
Click here to read the full review.
Try Buddy Punch for Free
If you feel that Buddy Punch might be the right fit for your business, sign up for a free trial. You can also book a one-on-one demo, or view a pre-recorded demo video.
2. Insightful
Insightful stands true to its name, delivering perceptive data insights in real-time.
Leaders are empowered with an in-depth understanding of how accountants utilize their working hours.
With this data at their fingertips, they can drive projects more efficiently and achieve key objectives.
Experience the platform's capabilities firsthand with a no-strings-attached free trial.
At the time of writing, Insightful has a total of 91 reviews on Capterra, with an average of 4.8 out of 5 stars. Insightful lives up to its name by offering several useful features:
"We significantly improved our time management skills with this tool. [The] key for success is to have control over your time and its consumption proves again to be true."
Click here to read the full review.
3. When I Work
When I Work is your go-to platform for comprehensive employee monitoring.
It not only provides an overview of employees' whereabouts but also sheds light on their work timings.
Accounting firms can tap into GPS technology to pinpoint employee locations with this platform.
Beyond tracking, When I Work centralizes crucial facets of team collaboration and communication, creating a cohesive work environment.
At the time of writing, When I Work has a total of 1,038 reviews on Capterra, with an average of 4.5 out of 5 stars. When I Work comes with a range of useful functionalities for CPA firms:
"I like how easy it is to schedule and adjust the schedule of staff, and how they can swap and take time off easily with minimal to no involvement from management."
Click here to read the full review.
Try Buddy Punch for Free
If you feel that Buddy Punch could be the right fit for your business, sign up for a free trial. You can also book a one-on-one demo, or view a pre-recorded demo video.
You May Also Like…