How To Track Time Effectively (3 Software Solutions)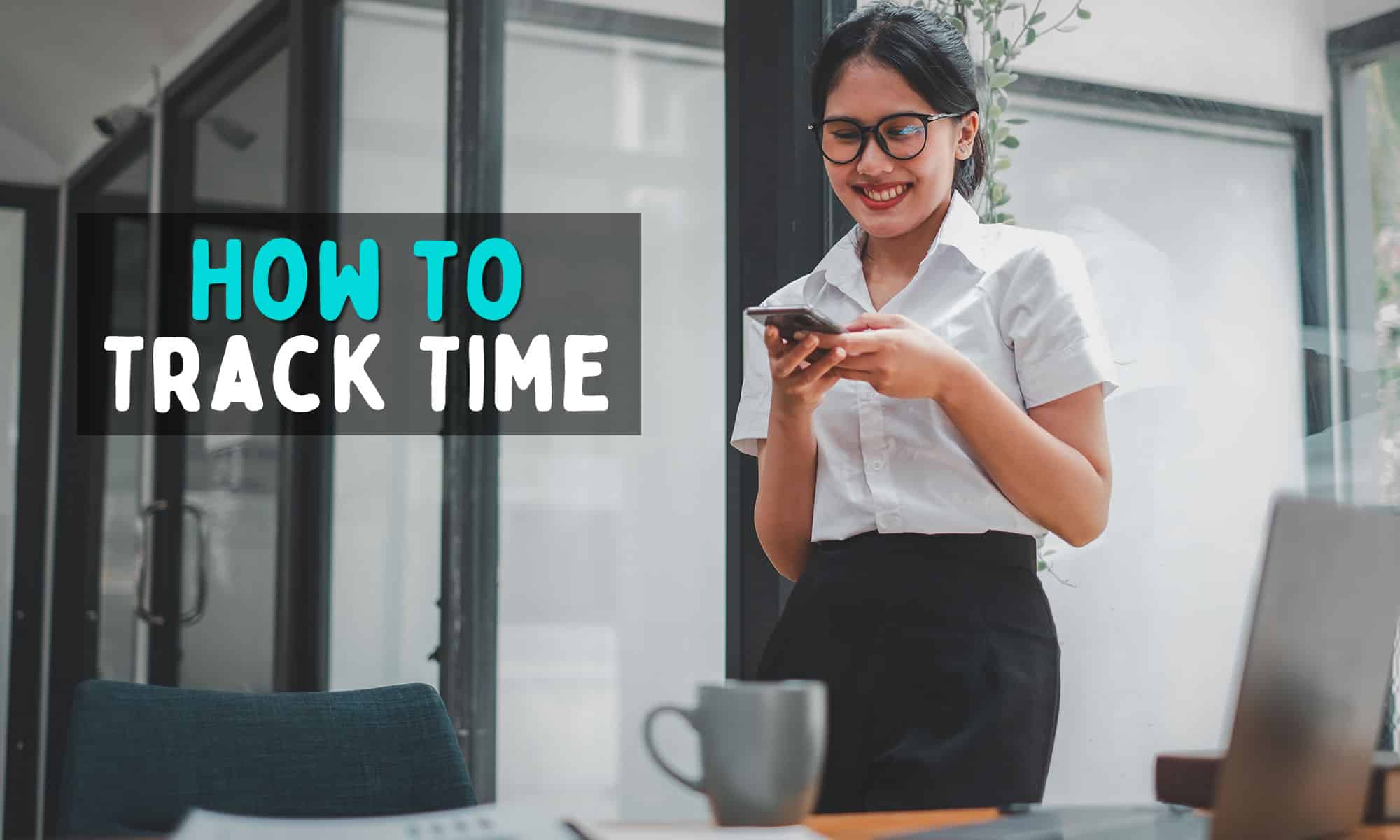 Do you know how to track time effectively? If you are looking for an intuitive time tracking system that offers a full range of reporting features.
The best time tracking apps on the market will offer the following features and benefits:
Seamlessly centralize all time tracking data.
Leverage a range of tracking methods.
Onboard unlimited users with ease.
Automate time logs across your workforce.
Enable clocking in and out via a mobile app on iOS and Android.
You can say "goodbye" to Excel spreadsheets and use a time tracking tool to accelerate work time entries.
Effective time tracking solutions can produce detailed reports and integrate with project management tools.
How To Track Time (With The Right Tools)
1. Buddy Punch
Buddy Punch is a business-oriented time tracking platform designed to monitor employee hours, attendance, and productivity. Here are just a few key features:
Instant notifications
QR codes paired with facial recognition
User-friendly dashboard
Geofencing combined with GPS tracking
Access Comprehensive Attendance Insights
The intuitive dashboard view of Buddy Punch allows managers to quickly assess employee attendance. Spotting potential discrepancies or issues becomes a breeze.
Automate Time Tracking Tasks
Buddy Punch ensures effortless automation of various time-tracking processes, from generating reports to dispatching notifications. This automation not only saves precious time but also cuts down on operational costs.
Ensure Precise & Accurate Employee Timesheets
With the integration of QR codes and facial recognition, Buddy Punch minimizes the risk of timesheet fraud. This ensures employees are compensated for the actual hours they put in.
Keen to get started? Dive deep into our "Knowledge Base" for a wealth of information on maximizing the capabilities of this advanced time card machine. Tailor our time systems to perfectly fit your business's unique needs.
For any specific inquiries, don't hesitate to connect with our support team.
You can book a one-on-one personalized demo here.
Effortlessly Track Employee Time with Buddy Punch
Whether you're managing a vast team or overseeing freelancers, Buddy Punch is equipped with a versatile suite of features tailored to ensure time tracking is as straightforward as possible.
From monitoring team members in real-time, managing specific tasks, to evaluating billable hours and gauging profitability, this tool integrates seamlessly. Its templates allow easy syncing of work hours data with prominent payroll solutions like QuickBooks.
If you're ending your workday and want a snapshot at the end of the day, Buddy Punch offers screenshots to give you a complete overview.
Why Choose Buddy Punch?
Compatibility: Whether you operate on Windows, Mac, or Linux, Buddy Punch ensures you keep track of time efficiently.
Pricing: From a generous 14-day free trial to comprehensive plans for larger teams, there's a pricing structure to fit every need.
Flexibility: Set start time and end time, and determine hourly rates with ease.
By the amount of time saved, you'll wonder how you managed before Buddy Punch!
Here are some of the most popular features offered by this all-encompassing platform:
Buddy Punch's Online Reviews
Have you seen Buddy Punch's user reviews? As of the writing date, Buddy Punch has 4.8 out of 5 stars and 880 reviews on Capterra.
Below, we'll list just a few reviews that speak to Buddy Punch's ease of use and great customer support service. (Click here to explore the full list of reviews.)
As reviewers have noted, Buddy Punch provides team leaders and project managers with the necessary tools to streamline timekeeping and monitor labor costs:
"The ease of this software helps me post schedules quickly. I have three businesses and staff that float between all. The color coding system helps me see what employee or department needs attention."
Click here to read the full review.
"Cannot say enough about their support. Even if the product was not as amazing as it is, I would highly recommend Buddy Punch due to the unbelievable support!"
Click here to read the full review.
"It's easy to clock in or clock out. The timesheet to keep track of your hours."
Click here to read the full review.
"Buddy Punch is easy to use and even easier to understand as a user. Time track makes sense, and edits are made easy to submit."
Click here to read the full review.
Try Buddy Punch for Free
If you feel that Buddy Punch might be the right fit for your business, sign up for a free trial. You can also book a one-on-one demo, or view a pre-recorded demo video.
2. Timely
Timely offers an automated time tracking solution that comes with a wide range of application integrations on its platform.
Designed to integrate effortlessly with your entire tech stack, it allows for smooth interactions with multiple platforms.
For example, integrating Timely with your payroll system makes timesheet processing straightforward and efficient, offering ultimate convenience.
At the time of writing, Timely has a total of 212 reviews on Capterra, with an average of 4.7 out of 5 stars. Timely is loaded with a broad range of high-impact features:
"Timely helped me efficiently manage my time as an intern in the pharmaceutical product development and research department. I was able to precisely track the time spent on various jobs and projects thanks to the software's automatic time tracking feature. I was able to study my productivity trends as a result and better manage my time. I was able to spot areas for improvement and properly prioritize chores thanks to Timely's graphic reports, which gave me insightful information about my workflow. Overall, Timely dramatically improved my ability to manage my time, allowing me to concentrate on important research and development tasks."
Click here to read the full review.
3. Hubstaff
Hubstaff excels as a digital time clock solution, catering to the unique needs of both emerging startups and established enterprises.
Whether you're leading a budding team or managing expansive projects in a large corporation, Hubstaff equips you with a suite of online time tracking and reporting tools, ensuring optimized internal workflows.
As of the writing date, Hubstaff has 4.6 out of 5 stars and 1,422 reviews on Capterra. Hubstaff offers a range of functionalities, some of which include:
"Hubstaff is an exceptional workforce management solution that enhance our team management processes and take team's productivity to new heights."
Click here to read the full review.
Try Buddy Punch for Free
If you feel that Buddy Punch could be the right fit for your business, sign up for a free trial. You can also book a one-on-one demo, or view a pre-recorded demo video.
You May Also Like…