EBS PaySuite Alternatives (5 Options)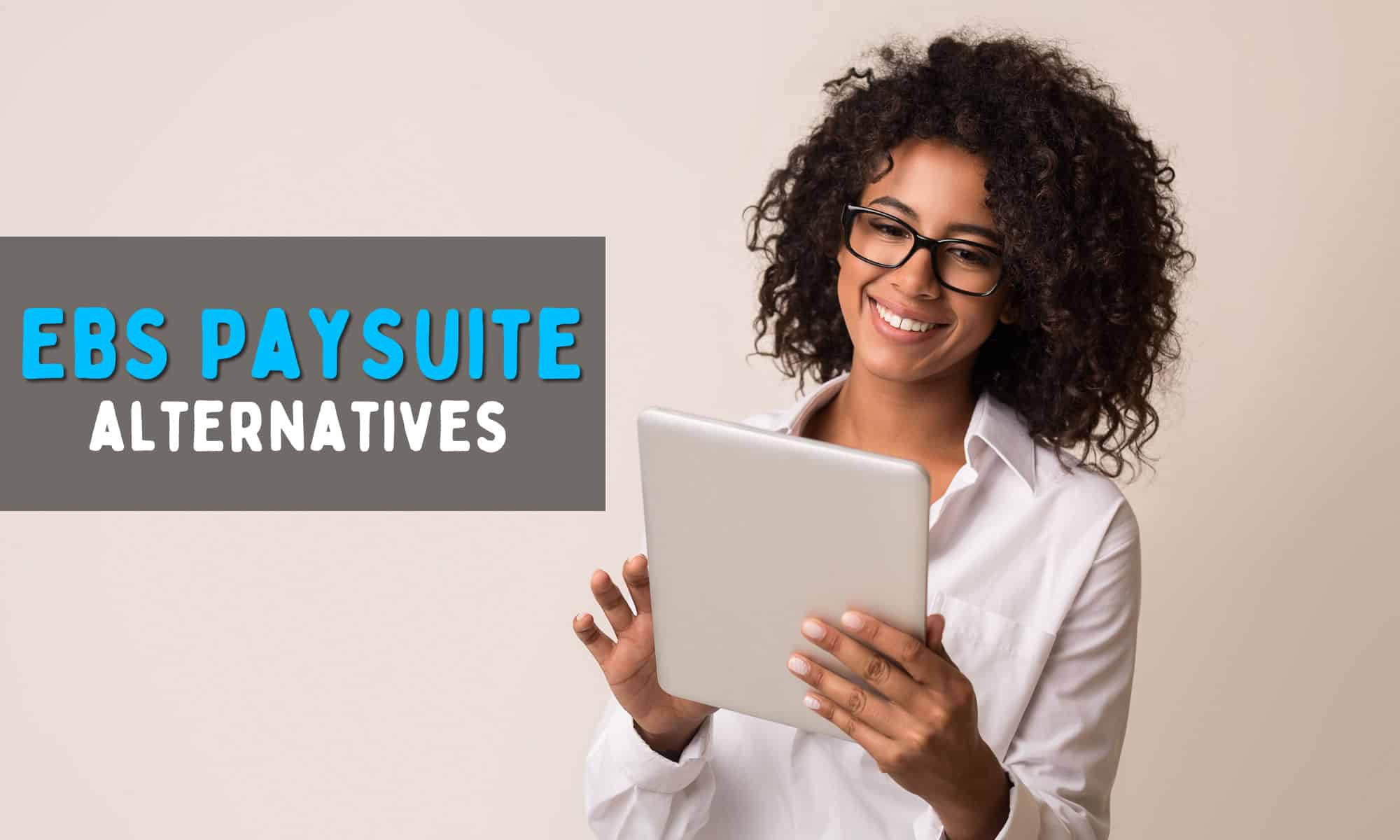 There is no shortage of EBS PaySuite alternatives on the market for you to consider. With plenty of software solutions available to small business owners and large organizations, your HR department is spoiled for choice. From talent management to payroll processing, the right HR solution can accelerate workflows for businesses of all sizes.
The best time tracking platforms on the market will seamlessly integrate with your payroll system to make payroll management a breeze. If your current HR platform does not enable you to embrace automation tools, plenty of platforms on the market will. Without wasting any time, let's take a look at some of the best HR software solutions on the market today.
Best EBS PaySuite Alternatives
1. Buddy Punch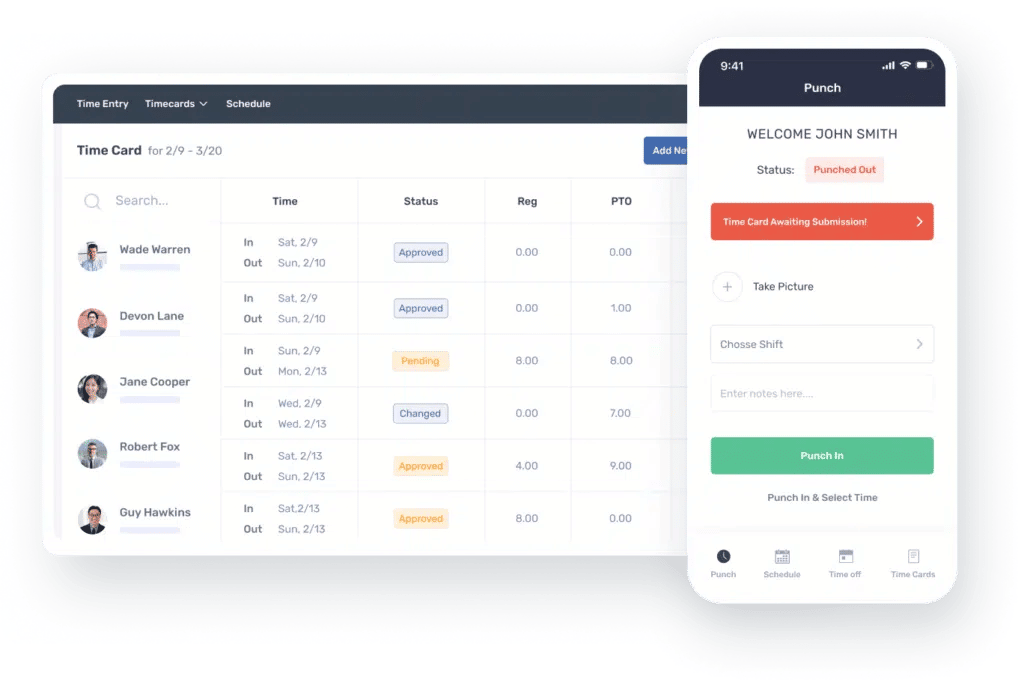 If you're looking for an all-encompassing employee time tracking and management solution, Buddy Punch is the way to go. With our platform, not only can you track employee time and attendance, but also vacation days used. We also offer integrations with some of the leading accounting and payroll solutions out there; making it easy to keep on top of your workforce.
How Buddy Punch's Time Tracking Platform Works
Time tracking with Buddy Punch is simple. Your employees can clock in and out via our web-based time clock, mobile app, or even through their own personal computers. Once they've done so, you as the employer will be able to see when they clocked in, from where, and for how long. The entire process is automated and offers a real-time view of your workforce.
A few of Buddy Punch's key features are listed below.
Assign Job Codes For Specific Tasks
With job codes, you can accurately track the time your employees are spending on specific tasks. This is a great way to see which tasks are taking too long and which ones can be completed more efficiently.

Centralize All Employee Data
Buddy Punch's platform consolidates all of your employees' attendance data in one place. This makes it easy for you to run reports, identify patterns, and make informed decisions about your workforce. You can easily plug this employee data into your payroll software and run payroll with complete ease. Buddy Punch acts as a central location for all employee data.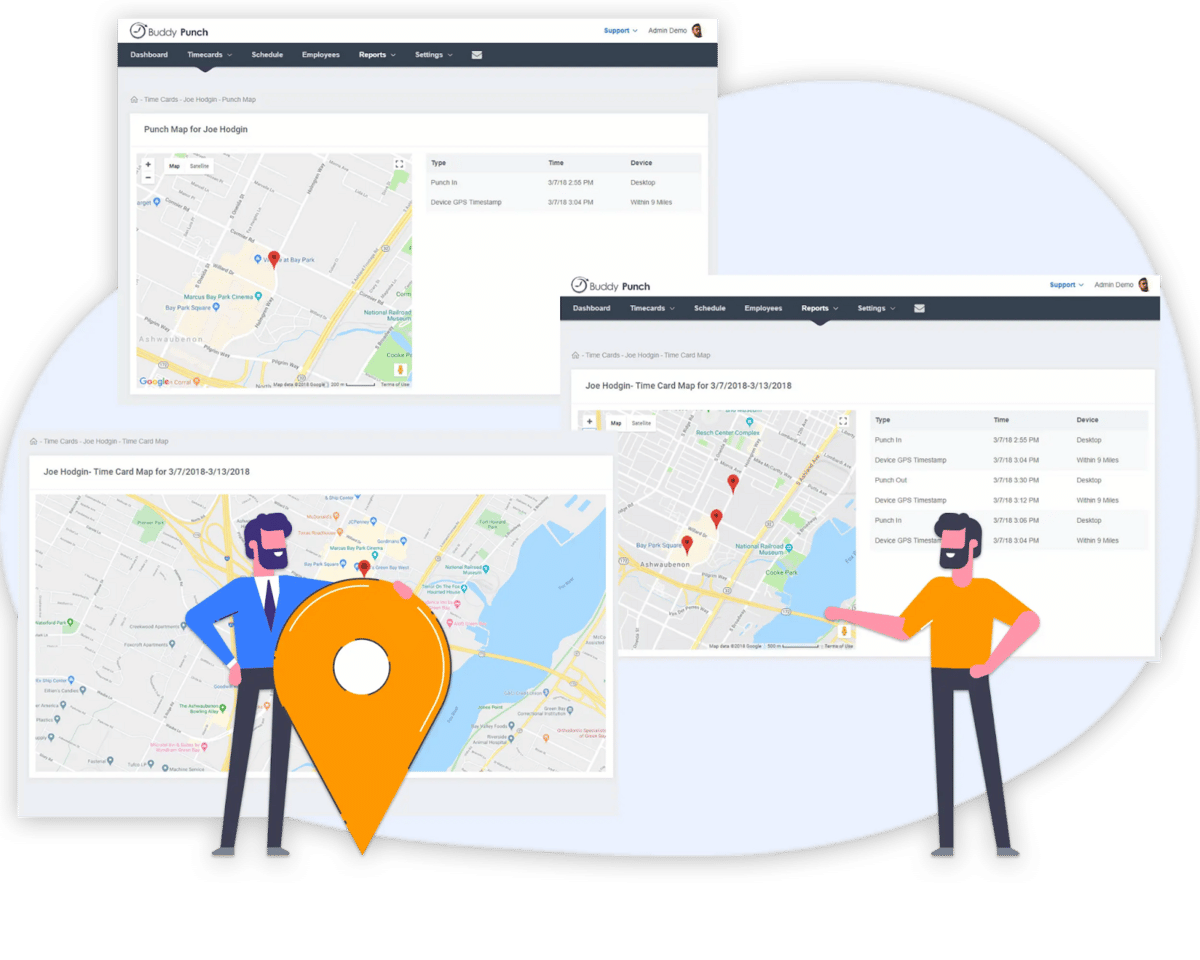 Get Minute-By-Minute Updates With Real-Time Notifications
With our real-time notifications, you'll always be in the loop about what's going on with your employees. Whether someone is late for their shift or hasn't clocked out yet, you'll be the first to know. This feature can help you take proactive measures to avoid costly mistakes.

Feed Timesheet Data To Your Payroll Provider
With our accounting integrations, you can automatically sync your employees' timesheets with your payroll platform. You can ensure that everyone is getting paid correctly and on time – without any hassle on your part. From QuickBooks Online to Xero, you can connect Buddy Punch to your go-to payroll solution and seamlessly feed timesheet data into it.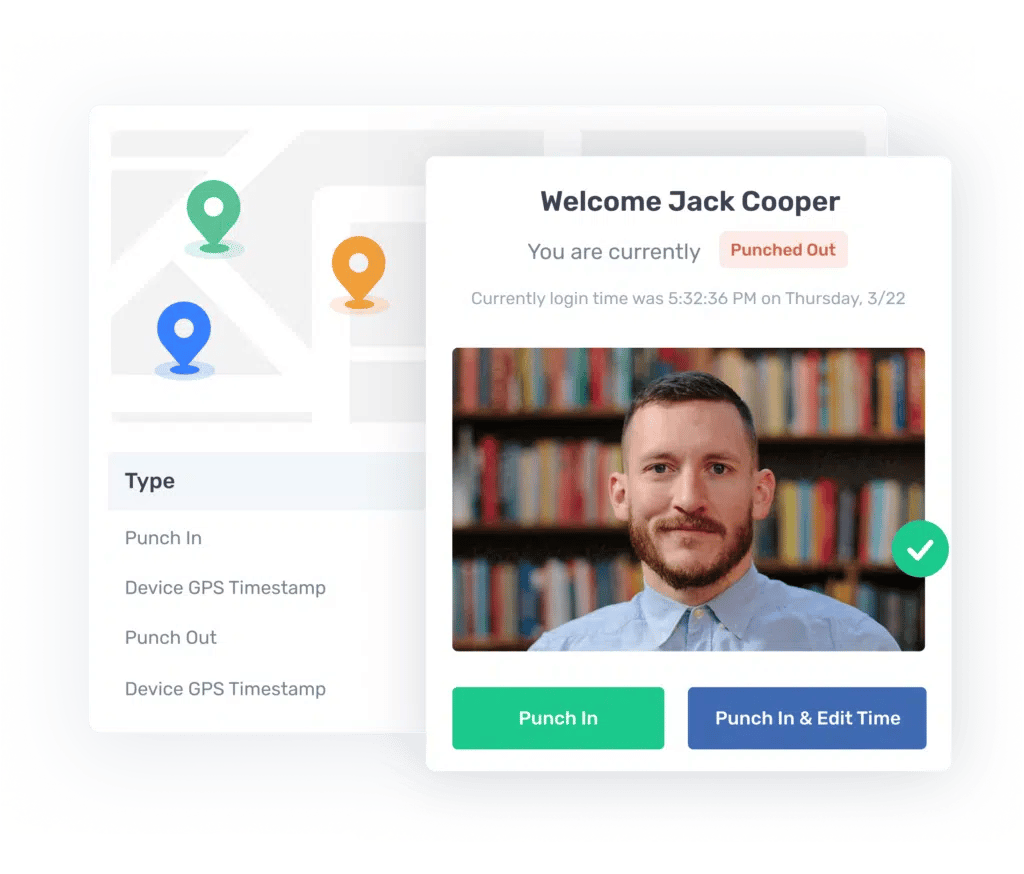 Mitigate The Risk Of Timesheet Fraud
Oftentimes, timesheet fraud can go undetected – costing businesses hundreds, if not thousands, of dollars. With Buddy Punch, you can rest assured that timesheet fraud will be a thing of the past. With the support of our GPS tracking feature, you'll know exactly where your employees are when they're clocking in and out.
Optimize Your Projects For Profitability
Buddy Punch's platform enables you to track an unlimited number of projects in real-time. You can see which employees are working on which projects and how much time they're spending on each task. This information is vital for performance management and can help you optimize your projects for profitability.
To unlock maximum value from Buddy Punch, we recommend taking a browse through the extensive resources on our website.
If you are looking for more answers you can contact us directly and our customer support team will be happy to assist you.
You can book a one-on-one personalized demo here.
Buddy Punch Is The Best EBS PaySuite Alternative
Here are just some of the features available across the desktop and mobile app:
Buddy Punch's Online Reviews
The user reviews are outstanding! As of the writing date, Buddy Punch has 4.8 out of 5 stars and 740 reviews on Capterra.

Below, we'll list just a few reviews that speak to Buddy Punch's ease of use and great customer support service. (Click here to explore the full list of reviews.)
As reviewers have noted, Buddy Punch provides team leaders and project managers with the necessary tools to promote team accountability:
"The most efficient and easy software to use. Using Buddy Punch has made managing time more effectively, I am able to approve hours when employees miss punch in time and see all employees login time with accurate location."

Click here to read the full review.
"I like the ease of use and flexibility of Buddy Punch. You can add features you want and don't have to be bogged down with what you don't want to use. Some sites have way too much. I wanted simple!"

Click here to read the full review.
"It's not intimidating to use and is easy to navigate."

Click here to read the full review.
"Cannot say enough about their support. Even if the product was not as amazing as it is, I would highly recommend Buddy Punch due to the unbelievable support!"

Click here to read the full review.
"Easy to track my hours and easy for my employer to track my hours."

Click here to read the full review.
Try Buddy Punch for Free
If you feel that Buddy Punch might be the right fit for your business, sign up for a free trial. You can also book a one-on-one demo, or view a pre-recorded demo video.
2. TimeCamp
When it comes to employee self-service, TimeCamp provides a range of features that make it easy for team members to submit timesheets and track productivity. Team leaders and managers can monitor attendance and complete timesheet approvals in no time at all. Alongside this, human resources teams can easily create invoices inside the platform.
At the time of writing, TimeCamp has a total of 567 reviews on Capterra, with an average of 4.7 out of 5 stars. TimeCamp comes packed with a range of useful features:
"An attractive UI and simple customisable reports make TimeCamp a good choice for time monitoring. You can view your daily productivity analysis, making it a useful productivity tracker as well."

Click here to read the full review.
3. Insightful
Insightful certainly lives up to its name. The platform is well-equipped to provide teams with everything they need to track time spent on projects. With an uncluttered dashboard, Insightful enables team leaders and managers to monitor progress at a glance and keep track of their team members. Insightful makes employee monitoring as easy as it should be.
At the time of writing, Insightful has a total of 74 reviews on Capterra, with an average of 4.7 out of 5 stars. Insightful lives up to its name by offering several useful features:
"It's easy to use, offers lots of information. You can have projects and put in the cost of the project so this tracks the hours and what the bill needs to be. It has both admin and user control panels and I got great support for my questions."

Click here to read the full review.
4. When I Work
From onboarding to scheduling, When I Work can play an important role at all stages of the employee lifecycle. If you want to streamline HR processes and improve resource management, When I Work's platform comes with the features you need to bring all communication and data under one roof and build a centralized hub for workforce productivity.
At the time of writing, When I Work has a total of 974 reviews on Capterra, with an average of 4.5 out of 5 stars. When I Work comes with a range of useful functionalities:
"When I Work is very simple to use and easy to navigate. My current or upcoming schedule always shows up as soon as I log into the app, and I can easily view my upcoming shifts and approve them. Putting in requests and setting my availability is also very straightforward. Finally, I enjoy the messaging feature, which is helpful for communicating with a whole team or with individuals whom I haven't shared contact information with yet."

Click here to read the full review.
5. Timely
As a time management solution for businesses big and small, Timely brings plenty to the table. Timely offers a single database for all employee performance and attendance data. Human resource management is remarkably simple with Timely's automatic time tracking feature. With a range of app integrations, Timely can neatly fit into your existing technology stack.
At the time of writing, Timely has a total of 208 reviews on Capterra, with an average of 4.7 out of 5 stars. Timely is loaded with a broad range of high-impact features:
"Using Timely has allowed us to better visualize our business as a whole, from a high-level project and scheduling perspective down to reporting and identifying the most profitable / desired type of work to pursue in business development."

Click here to read the full review.
Try Buddy Punch for Free
If you feel that Buddy Punch could be the right fit for your business, sign up for a free trial. You can also book a one-on-one demo, or view a pre-recorded demo video.
You May Also Like…