3 Benefits Of Time Tracking For Teams Big and Small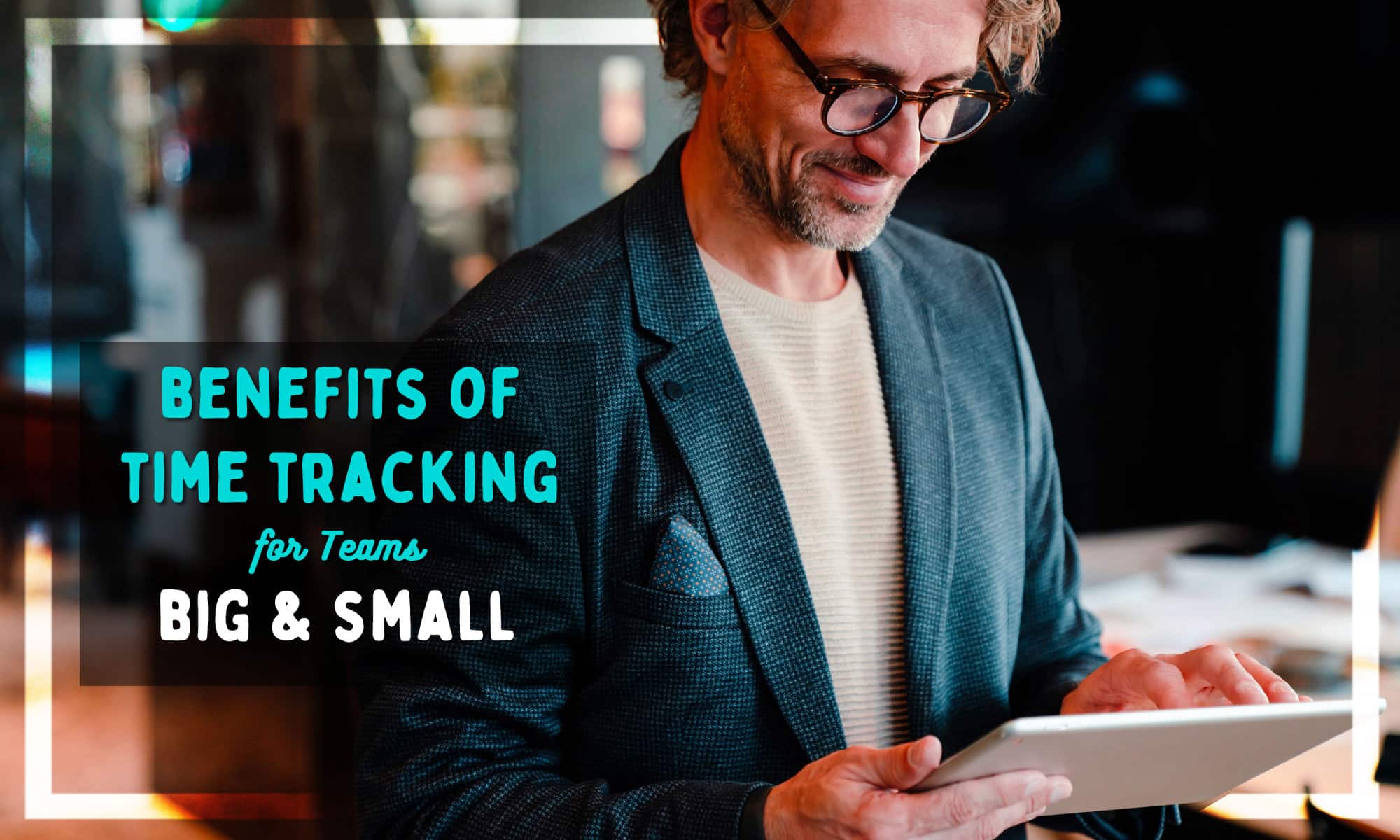 Straight off the bat, here are some key benefits of time tracking:
Use a time tracker to accurately monitor employee work hours.
Leverage a time tracking app to automate tedious and repetitive tasks.
Maintain an accurate time record of all employee work hours.
Monitor employee productivity without micromanagement.
Utilize time tracking data to bill clients quickly.
Streamline workflows with automated time reports.
Tracking employee time is critical to holding team members accountable. If you want to increase profitability and accurately track billable hours across your organization, you need access to robust time tracking tools. These time management solutions have the necessary functionality to support business owners with preparing timesheets for payroll processing.
The best time clock solutions on the market also resemble project management software. Most time tracking solutions will enable team leaders and project managers to track different projects and prepare for future projects. With no shortage of data available at your fingertips in real-time, team leaders can use a team's time entries to make informed managerial decisions.
Before exploring the best time tracking software solutions on the market, let's take a look at the key benefits of time tracking. Whether you are managing a remote team of freelancers or an in-house team of full-time employees, a time tracking system can play a transformative role in monitoring employee performance and project progress all in one centralized location.
Whether you are a small business or a large enterprise, the best time tracking solutions will offer a broad range of useful integrations to support team management and enable you to streamline many work processes. If you want to improve employee oversight and keep a closer eye on team performance, a project time tracking system can make everything easier.
3 Core Benefits Of Time Tracking
1. Increased employee accountability
According to research from Salary.com, 89% of employees waste at least some time at work every day. With the support of a time tracking system, project managers and team leaders can begin to see how employees are spending their work days. Time allocation is vitally important to the success of an organization – and time tracking can shine a light on how teams spend time.
2. Accurate billing and payroll
Organizations spend 16 days annually searching for paperwork. This stunning statistic adds weight to the importance of having accurate billing and payroll records. Using a time tracking platform, you can accurately track billing and payroll. In many cases, time tracking tools will integrate with accounting platforms to accelerate payroll processing.
3. Keep everyone on the same page
With a single source of truth for all employee attendance and performance data, you can keep all team members on the same page. Time tracking platforms update in real-time and provide leaders with the latest data. When team leaders and project managers want to quickly gain a picture of how their team is performing, they can visit the time tracking system and find out.
Best Time Tracking Tools (4 Options)
1. Buddy Punch
Buddy Punch is well-equipped to meet your time tracking needs. This platform can streamline the time-consuming processes that often plague workflows. Employees can complete time entries on the fly from any device while team leaders view employee attendance data in real-time from their dashboards. It's a must-have solution for teams of all sizes.
Buddy Punch's Online Reviews
Buddy Punch's user reviews highlight the immense benefits of this platform. As of the writing date, Buddy Punch has 4.8 out of 5 stars and 780 reviews on Capterra.

Below, we'll list just a few reviews that speak to Buddy Punch's ease of use and great customer support service. (Click here to explore the full list of reviews.)
As reviewers have noted, Buddy Punch provides team leaders and project managers with the necessary tools for accurate time tracking and employee location tracking:
"I can punch on my phone (which I do mostly). Easy to make corrections wherever I am. Also simple to use on the computer as well."

Click here to read the full review.
"We mainly use Buddy Punch for the time clock feature and use the GPS feature to track where our employees clock in and out since they do so at a remote site. The feature is accurate and is easy to use on our employees' phones. If there are any issues it is easy for the administrator to log in and correct them."

Click here to read the full review.
"Easy and convenient to use. I enjoy being able to clock in or out from my desk."

Click here to read the full review.
"From an employee perspective, Buddy Punch is an excellent product! It is FAR superior to the paper clock-in sheets we previously used. (And my supervisor has told me how much easier it is for him to keep track of his employee's hours since switching to Buddy Punch)."

Click here to read the full review.
Try Buddy Punch for Free
If you feel that Buddy Punch might be the right fit for your business, sign up for a free trial. You can also book a one-on-one demo, or view a pre-recorded demo video.
2. QuickBooks Time
QuickBooks Time is another time tracking solution that integrates with a full range of accounting platforms. When team members complete time entries, QuickBooks Time can easily prepare these for payroll processing. QuickBooks Time also comes with in-built staff scheduling and messaging tools that are designed to support task management and team productivity.
It's a great timesheet app for Android and iPhone, and at the time of writing, QuickBooks Time has 4.7 out of 5 stars and 6,154 reviews on Capterra.
QuickBooks Time (formerly TSheets) has features that include but are not limited to:
"Overall, QuickBooks Time is a user-friendly time tracking tool that integrates well with the QuickBooks accounting software. Its clean and intuitive interface makes it easy to navigate and track time spent on different tasks, and the mobile app allows users to access their information on-the-go."

Click here to read the full review.
3. TimeCamp
TimeCamp's automatic time tracking system can track the amount of time employees spend working each day and generate reports based on this data. With productivity and attendance tracking, team leaders and managers always have a clear idea of how projects are progressing. TimeCamp also offers a variety of in-built features to make timesheet approvals simple.
At the time of writing, TimeCamp has a total of 577 reviews on Capterra, with an average of 4.7 out of 5 stars. TimeCamp offers a full range of practical features for teams:
"An attractive UI and simple customisable reports make Timecamp a good choice for time monitoring. You can view your daily productivity analysis, making it a useful productivity tracker as well."

Click here to read the full review.
4. Workyard
In today's fast-paced business environment, efficient management is the cornerstone of success, especially in industries such as construction. Workyard's timesheet app helps managers and contractors to track working processes and improve project profitability by managing and measuring construction labor through one app, which employees can learn to use in minutes. This management software is the most accurate GPS technology to facilitate auditing timesheets more than ever for project managers and displays real-time labor costs.
Try Buddy Punch for Free
If you feel that Buddy Punch could be the right fit for your business, sign up for a free trial. You can also book a one-on-one demo, or view a pre-recorded demo video.
You May Also Like…